All Saints Church
Jesus said 'I have come so that you might have life - life in all its fullness "
St John's gospel Chapter 10, verse 10
We are very lucky to have such a strong and positive relationship with our local Church. Both Rev'd Jenny Edmans and Rev'd Priscilla Slusar come into Brill School every Wednesday to deliver collective worship for the whole school based on the theme of our school's Christian values.
Click below to see the timetable of our collective worship sessions and themes.
Collective Worship Autumn 2017
Collective Worship Spring 2017
Collective Worship Summer 2017
Rev'd Priscilla Slusar Rev'd Jenny Edmans
Visit the Brill Church Website by clicking on the link below.
http://www.bernwodebenefice.com/brill
Email: rector@bernwodebenefice.com
Prayer Space
Every year Rev'd Jenny Edmans coordinates a fantastic Prayer Space week at Brill School. One of our rooms is transformed into a calm, tranquil and reflective space where all our pupils take part in reflective and thought provoking activities. There is a huge amount of community and church support, a variety of people come in during this week to lead and support our pupils in these enriched activities that develop and provoke the children's Spiritual, Moral, Social and Cultural understanding and learning. our community are involved and invited to come in towards the end of the week too.
The experience and positive impact our pupils gain from this week is incredible. The theme this year has focused on creation and our local environment.I have heard nothing but positive feedback from parents, staff and pupils which shows the impact it has had on the school. Thank you to those parents that did pop in to experience this wonderful space filled with opportunity for reflection and thought provoking questions and tasks.
Below are a few quotes from pupils who have commented on their experience in Prayer Space.
"My favourite part was the tranquil bubble tube which sat surrounded by comfy cushions. The happy colours of the tube helped you to relax and think about things that we are thankful for."
Year 6 pupil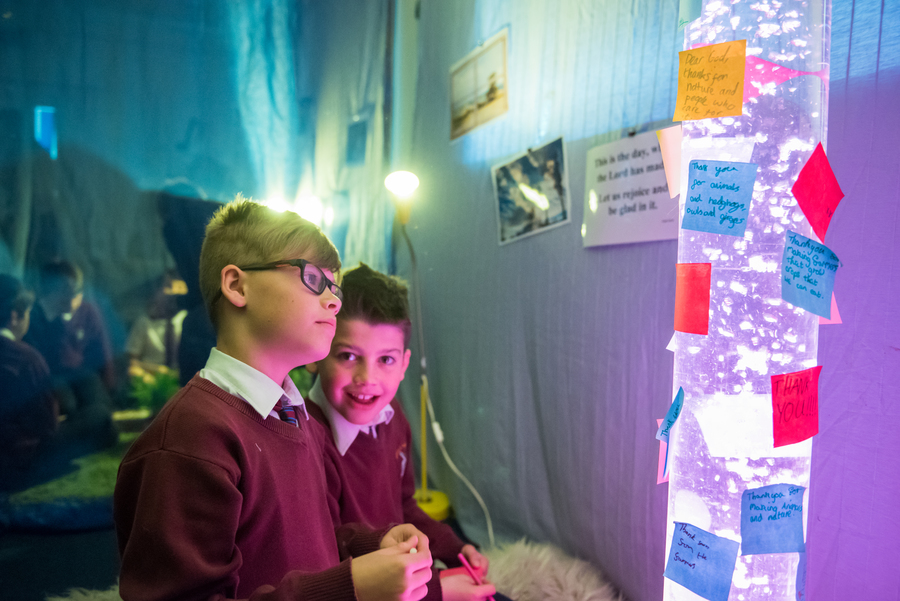 "The Prayer Space is a lovely relaxing place where you can think, question and pray to God at the same time."
Year 4 pupil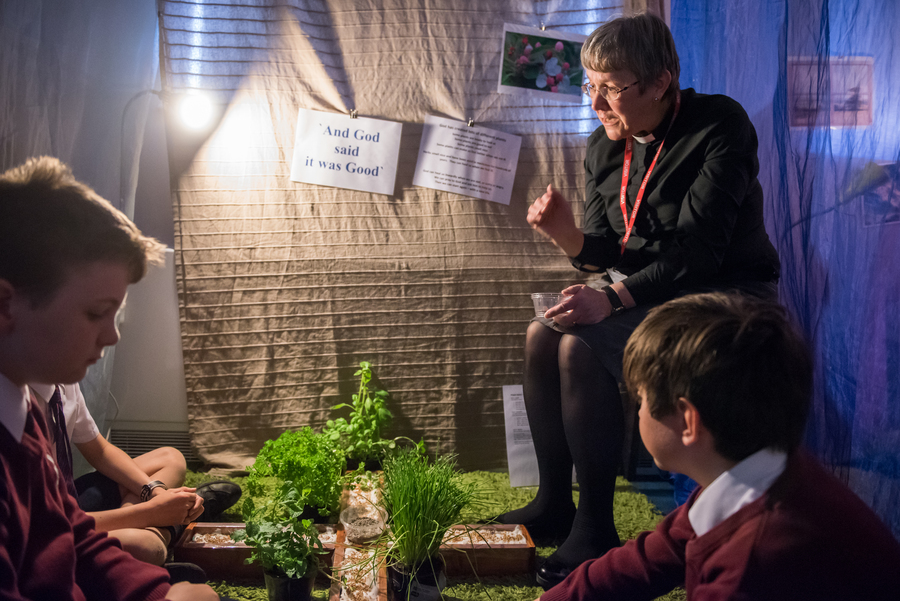 "I loved making the bees because you could think about how they look after God's world."
Year 5 pupil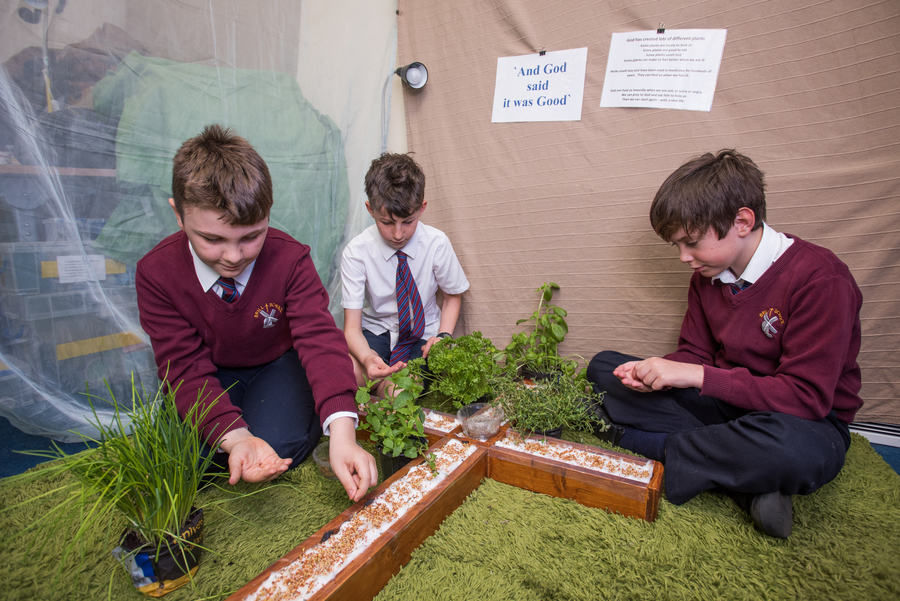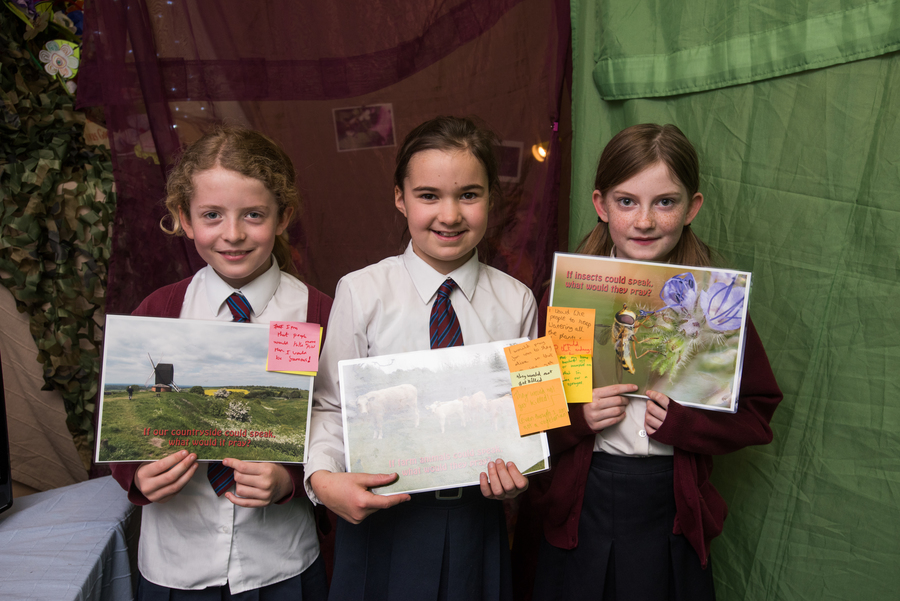 Thank you to all of the people involved in the preparation and running of Prayer Space, in particular to Jenny Edmans, Priscilla Slusar and their very hard working team, it couldn't have happened without you all.
Church Services for School
As a school we regularly visit All Saints Church to take part in acts of Worship run by both Rev'd Jenny and Rev'd Priscilla. These include celebrating Harvest, Christmas, Easter and a visit at the end of the year to celebrate and reflect on all that has happened during that academic year at Brill School.
Click below to see the Service sheets.