World Book day
Thank you for all your support in preparing your children for World Book Day. All pupils looked great and had clearly put lots of effort into their costumes. We all had a great day celebrating and promoting some very exciting novels. A big thanks to Mrs Keegan and Mrs Brown for coming into our Assembly to share their favourite childhood stories and for their continued support in our school library.
Teachers, dressed as their book characters, swapped classes to share their favorite childhood books with the pupils-the children loved this!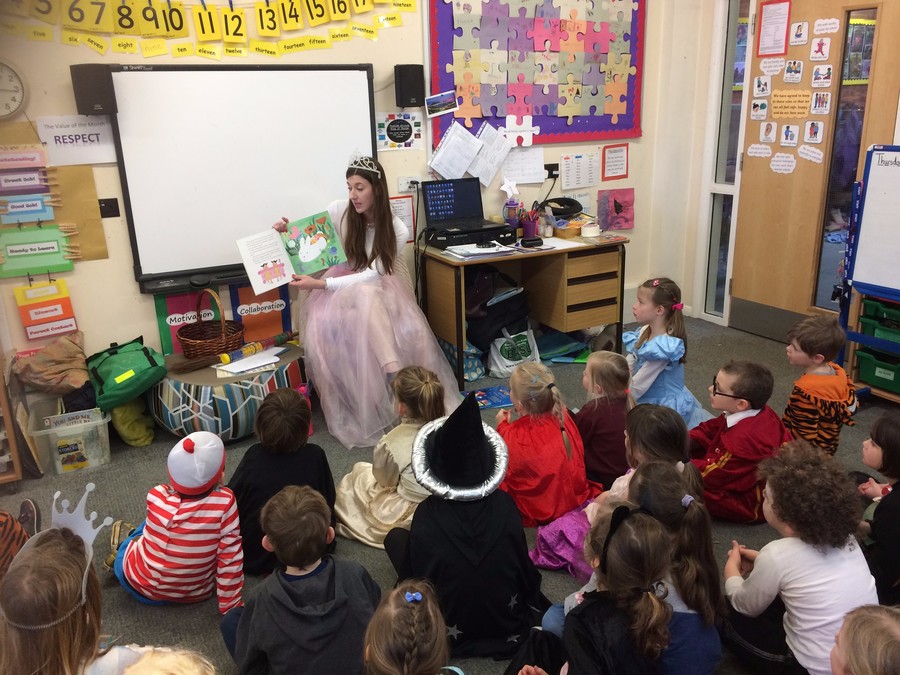 BBC 500 Words
In Year 4,5 and 6 the children entered the BBC 500 word story competition, to celebrate this some Year 4 and 6 pupils shared their imaginative stories with some younger pupils in our library. We are going to create a full book in the library of all the pupils 500 word stories for the school to share and celebrate. Well done to all of you-they really are fantastic!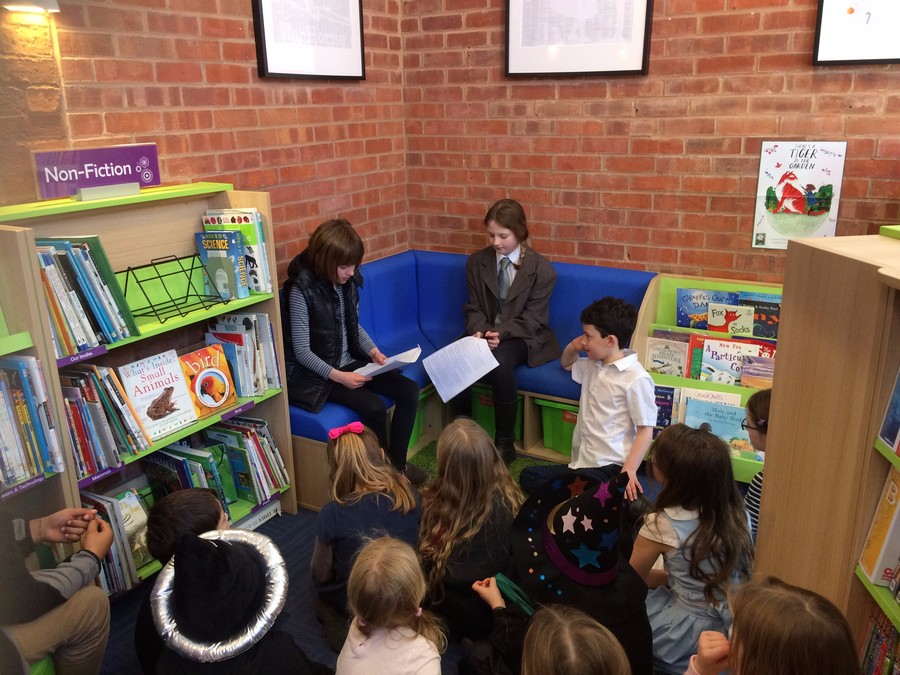 Brill School Parking Promise
At Brill we want to support our local community by ensuring our parents and visitors park responsibly when dropping off and picking up their children. This is also to ensure the safety of all our pupils at Brill School.
To promote this the children have all designed a parking promise sticker that all parents can display in their car to show they support our initiative.
Below are links to our Parking Promise letter that many parents have signed up to and a map that indicates appropriate areas to park for drop off and pick up.
Dads and Lads
13/01/17
This morning we had an fantastic group of Lads, Dads and Grandads with us. They visited the classrooms, listened to the children read, talked about books and shared their own favourites. The children loved having everybody in and gained so much from the extra attention and interest towards their reading. We would like to thank everyone who came for giving up their time. It helped the children understand that reading is fun, valued by all and enjoyed by everyone.
Lunch club
13/01/17
Six children from year 6 went to the Memorial Hall today to join the local community in their monthly lunch club.
The children enjoyed helping serve lunch and spent time chatting and listening to how Brill has changed over the years. We are very proud of them and were told how polite and helpful they were.
TO ALL OF THE CHILDREN AND STAFF AT BRILL SCHOOL
Recently you collected Harvest Produce and donated it to 'The Steppin Stone Centre' in Oxford. We are sending you a big THANK YOU for doing this.
Click below to see the letter received from 'The Stepping Stone Centre' Thanking you for all your support.
Year 5 and 6 Choir
School Choir sang beautifully at the 'Thame Music Festival' on Wednesday 7th December. They represented the school very well and were the smartest there! There were 244 children at the performance and everyone had a great time!
Connie, a member of the choir, says "The best part was when the drummer came out and drummed everywhere, even on the walls and chairs, during the 'Twelve Days of Christmas' song! It was an amazing part of the performance!"
Jessica, also a member of the choir, says "Our favourite song was 'Angel Gabriel' because it was the most lively and fun song!"
All of the Choir said that they felt slightly nervous initially. Despite this they all had a great time and loved performing to such a large audience.They also loved the Christmas songs that they were singing!
We look forward to them performing at the 'Brill Lunch Club' on Friday 9th December and then again at our 'Jingle and Mingle' event on the 16th December for all our school volunteers.