Eco School
Brill School children have worked hard and won their Eco school flag.
Congratulations to the eco-council for their leadership and ideas and to staff and children who caught their enthusiasm
Ponderful Ponds Activity
Posted: May 10, 2022 by: teachers on: Eco School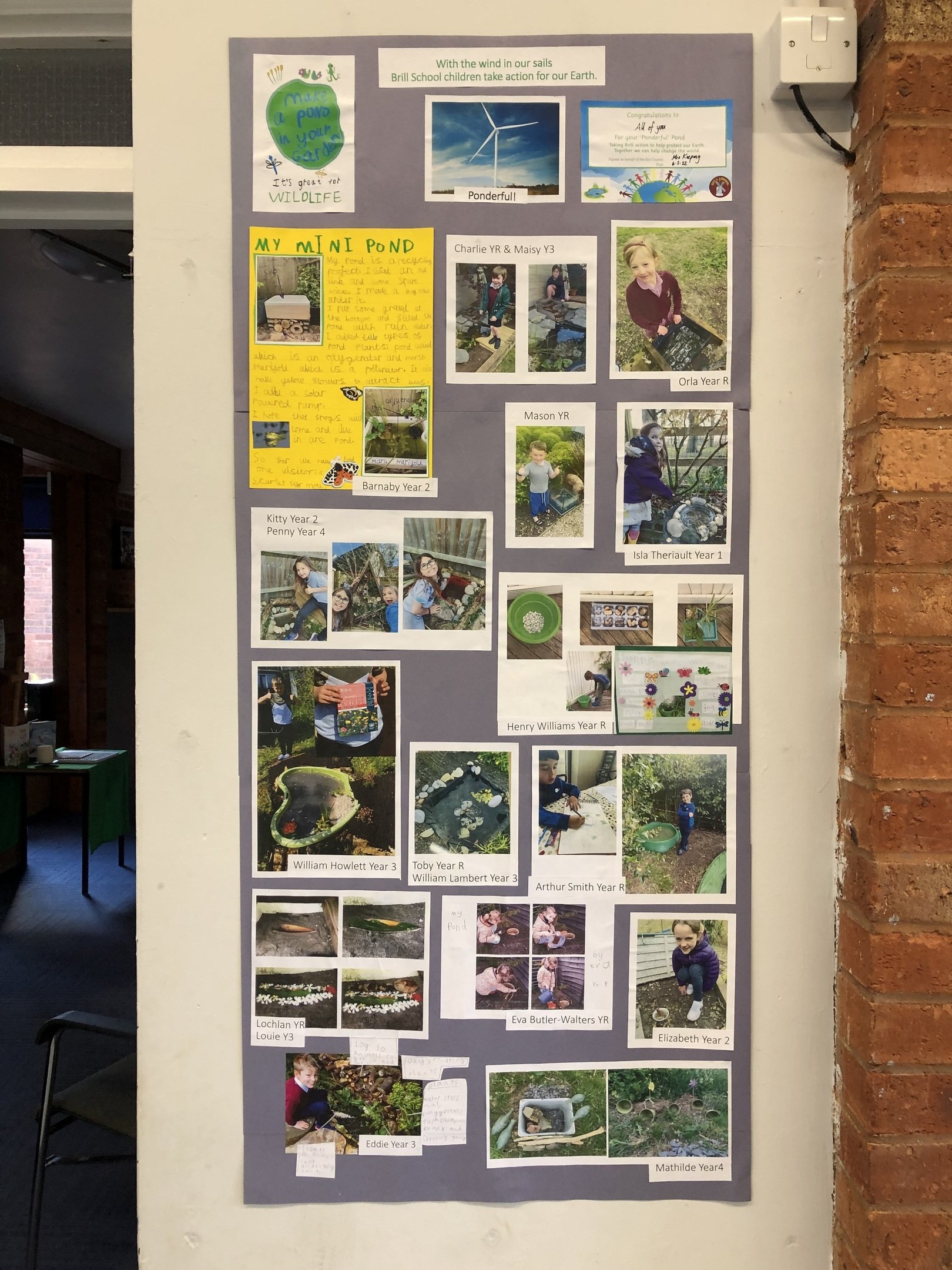 We were all very impressed with the engagement and quality of work that came in following the Ponderful Pond competition.
It was great to see so many children taking Brill action to help protect our Earth. Together we can help change the world!
Our winners are...
Maisy and Charlie H - Y3 YR
William L- Y3
Barnaby Y1
Mason YR
Well done to all pupils who got involved, we are proud of you all!
0 comments
No one commented yet.
Brill School's Eco Action Plan 2020-2021