Humanities
Welcome to History and Geography at Brill School!
To study Humanities is to study people, their behaviour and the environment in which they live. At Brill, we unite History and Geography under broad and diverse units of work in order to consolidate children's understanding of and curiosity for the world around them, past and present. Through these subjects, our children develop a strong sense of identity and understanding of their future roles and responsibilities in our ever-changing world. Pupils are immersed in fascinating topics which not only engage and inspire, but help to create independent, motivated and committed life-long learners who understand the complexity of people's lives, are aware of their place in history, prepared for the road ahead and determined to make a difference.
Home Learning Ideas
Take a photo of somewhere locally that means a lot to you. It might be a particular building or view, or even a shop or a bench! What makes it special? What do you do there? How does it make you feel when you are there? Write down your reflections with your photo.
Interview one of your older relatives over the phone or via the internet to find out a little more about their childhood. What was school like for them? What did they eat when they were little? What did they play with? Was their childhood very different or similar to yours? Could they share any old photos with you?
Start a weather survey! Each day, take as many measurements as you can to monitor how Spring is progressing. Here are some ideas:
Take a photo each day as a snapshot of the weather conditions

Measure the temperature once or twice a day

Measure rainfall by leaving an open bottle or bucket outside

Make your own anemometer to measure wind speed! Make sure you ask an adult for lots of help with this. Here is a link to a step by step guide to making one: https://www.youtube.com/watch?v=Af0LB3abBsk
HUMANITIES BLOG
office on: HUMANITIES BLOG
Year 6 have spent the day living their best life as Mayans!
Harriet has written a super report of the day...
Today in Year six we had our Mayan experience day. It included making: yummy, spiced Mayan hot chocolate and delicious corn tortillas. After our amazing eating time, we made travel brochures advertising the Mayan civilisation which included: the location, local attractions and activities to do in Ancient Maya. In the afternoon, we made Mayan headdresses and also extra items such as bracelets and necklaces. In summary the day was an amazing experience!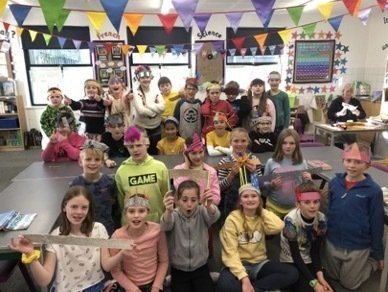 ---
How do we learn?
All Humanities teaching is purposeful so that children understand why they are focusing on a particular topic or skill. Enquiry and skills-based learning is fundamental in shaping resilient, life-long learners. Our children learn what it is to be a Historian and Geographer: they ask perceptive questions about bias, investigate primary source material, think critically, weigh evidence and make links and comparisons with existing knowledge. They consider multiple perspectives and narratives and learn to make informed opinions and judgements. We conduct fieldwork in the grounds and local area, visit exciting places, study artefacts and use drama to bring these subjects to life. Our topics are often child-led by following a line of enquiry or a burning question asked at the outset. A strong focus on chronology, and cause and effect, is woven through each lesson.
What do they learn?
Our wide-ranging topics ensure our children develop a very broad understanding of the world and our history. Themes of memory and significance, change and adaptation, physical vs. human processes are threaded through every year group's topics. The content has a diverse, global reach: our children have the opportunity to study the relationships between different groups, the significance of hidden individuals and the challenges faced by remote communities. They study the sites of famous battles and the homes of forgotten historical individuals. They compare ancient natural environments with our modern-day world, and consider the impact humans have had over time. At the end of their Brill journey, pupils will have questioned how hunter-gatherers became farmers in the Stone Age, understood how climate impacted the Olympic Games in Ancient Greece, marvelled at the significance of Rosa Parks' split second decision and considered how different our lives would be without the Romans. Children will understand the importance of tolerance and compassion. They will have an understanding of the sacrifices some have made, and the impact past decisions have had on our future. They will have developed a passion for the world around them and a sense of their place within it. Most importantly, they will be well prepared for the inevitable challenges and changes of their time.
Humanities Coordinator -
Miss Chenery
m.chenery@brillschool.org.uk
| Name | |
| --- | --- |
| HUMANITIES Whole School Progression doc.pdf | Download |
| Year 1 Humanities Progression doc.pdf | Download |
| Year 2 Humanities Progression doc.pdf | Download |
| Year 3 Humanities Progression doc.pdf | Download |
| Year 4 Humanities Progression doc.pdf | Download |
| Year 5 Humanities Progression doc.pdf | Download |
| Year 6 Humanities Progression doc.pdf | Download |
Showing 1-7 of 7
Remembering the war
Following the 75th anniversary of VE Day on 8th May, we have been hearing about the very special research some of you have been doing into the war and its impact on our local area, and on our families too. Speaking to older friends and relatives is a fantastic way to learn about the past.
Felicity & Rupert have interviewed several of their relatives, neighbours and friends and have found out incredible facts about what life was like during World War Two. Here are a few little snapshots of what they found out.
"This is my Grandad with an air raid siren from the war.
You need to wind it up and it is really loud so everyone can hear.
My Grandad is wearing a Casualty Clearing helmet from the war."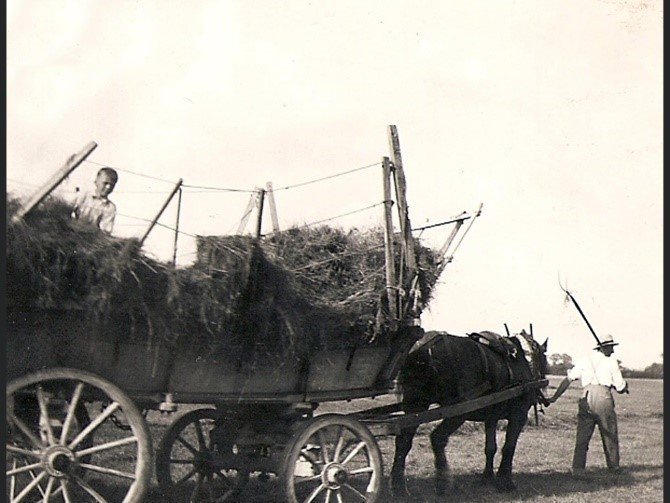 "This is my Great Grandad Bobby on the cart and his dad walking the horse.
They were hay making. He thinks this was during the war."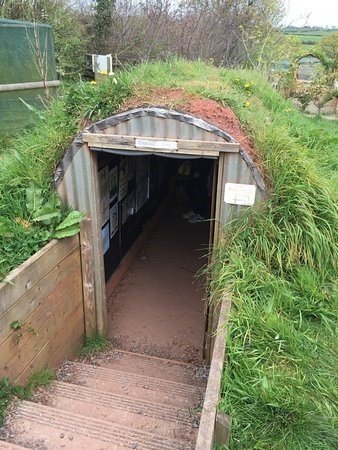 "In London Great Granny Jean had an Anderson Shelter in the garden.
The family had to build it. It was dug down in the ground and then bricked up with a roof on it.
They had to climb down to get in it. Jean remembers that she slept in a bunk bed with her brother."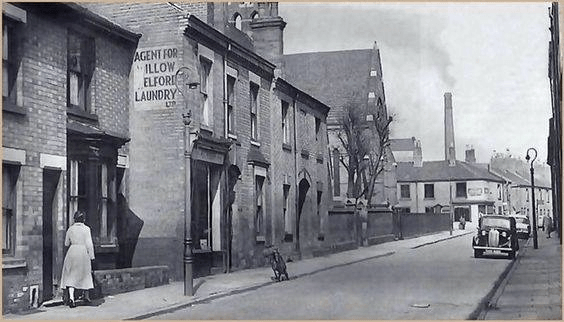 Great Grandad Tony was in a Air Raid Shelter under the laundrette which is in the picture above.
He remembers on November 19th 1940 he was asleep here with his mum when he was suddenly woken by a huge bang.
The Germans had dropped a parachute mine on the Pavilion in Victoria Park which was close to the air raid shelter."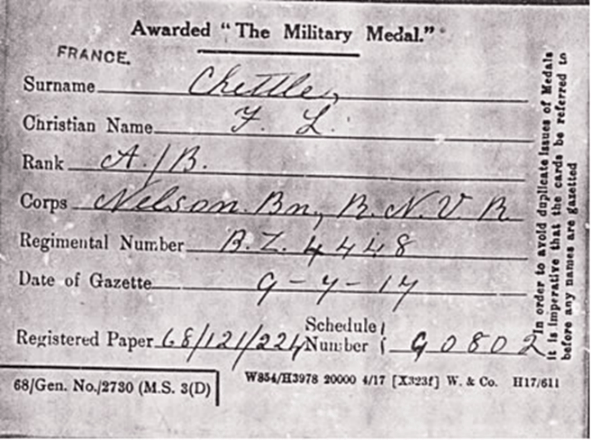 "Our Great Great Grandad Fredrick was awarded a Military Medal for Bravery in the Field."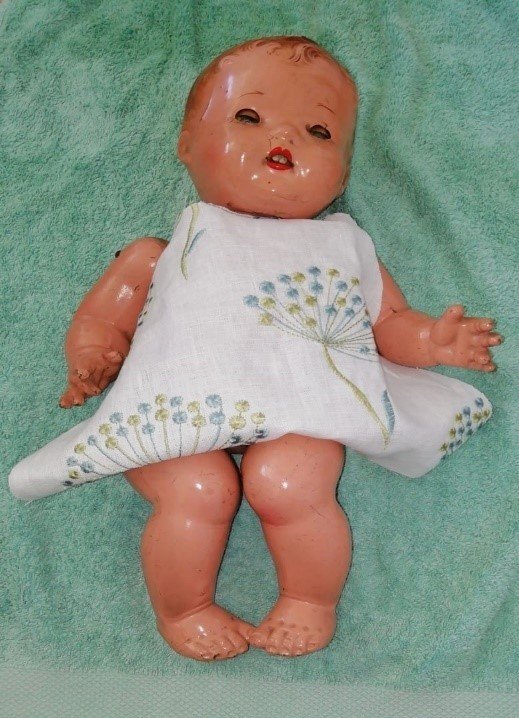 "Our Great Grandma still has the doll she had as a child during the war. She remembers knitting clothes for her."
Year 4 - I like thinking and learning about the world. I really liked using google earth to look at the 7 continents and the countries within them.
Year 4 - We get to learn about lots of new things that we didn't know before, like Antartica is a desert.
Year 4 - I really enjoy learning about our world and the different countr