INTERNATIONAL BLOG
nphipps on: INTERNATIONAL BLOG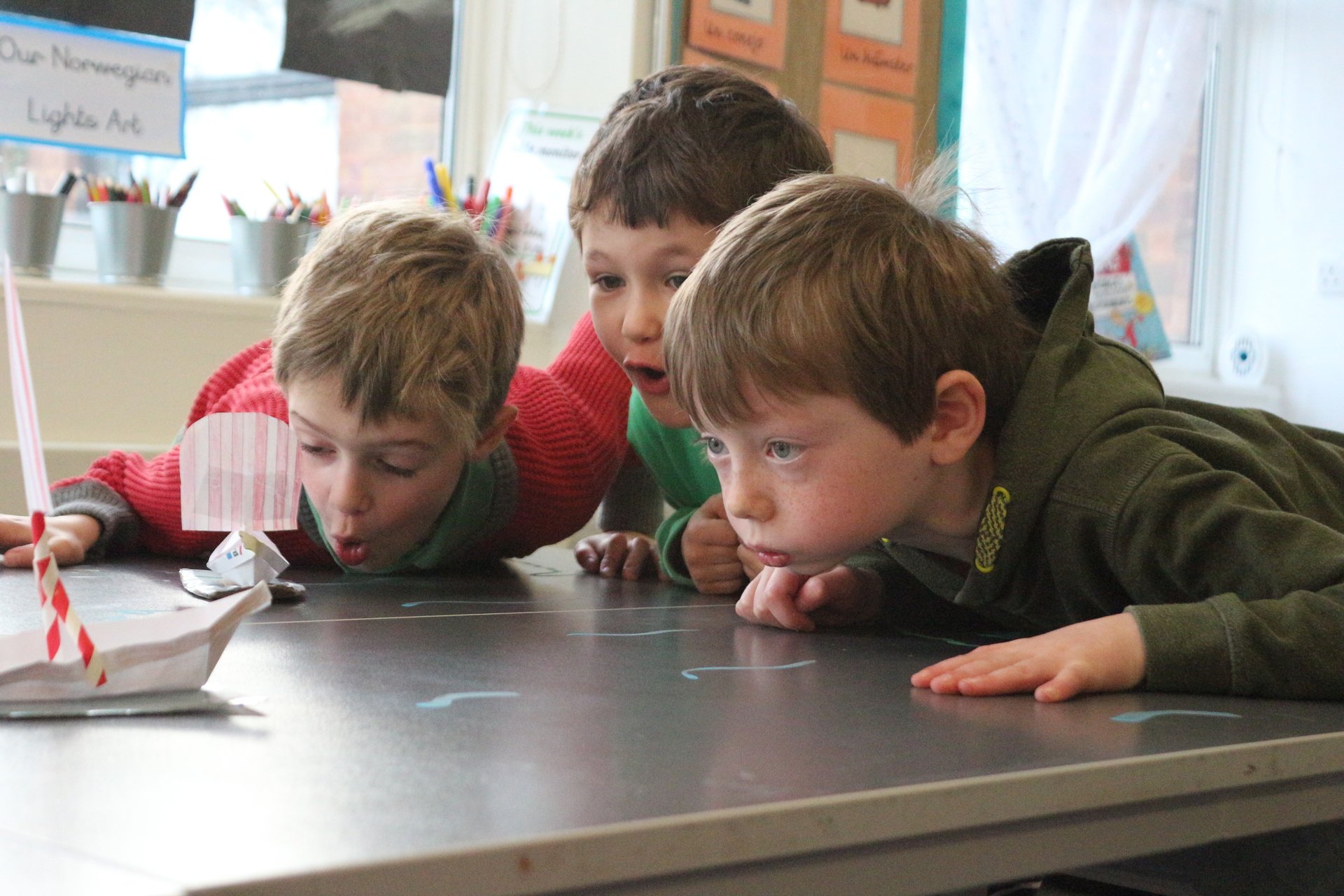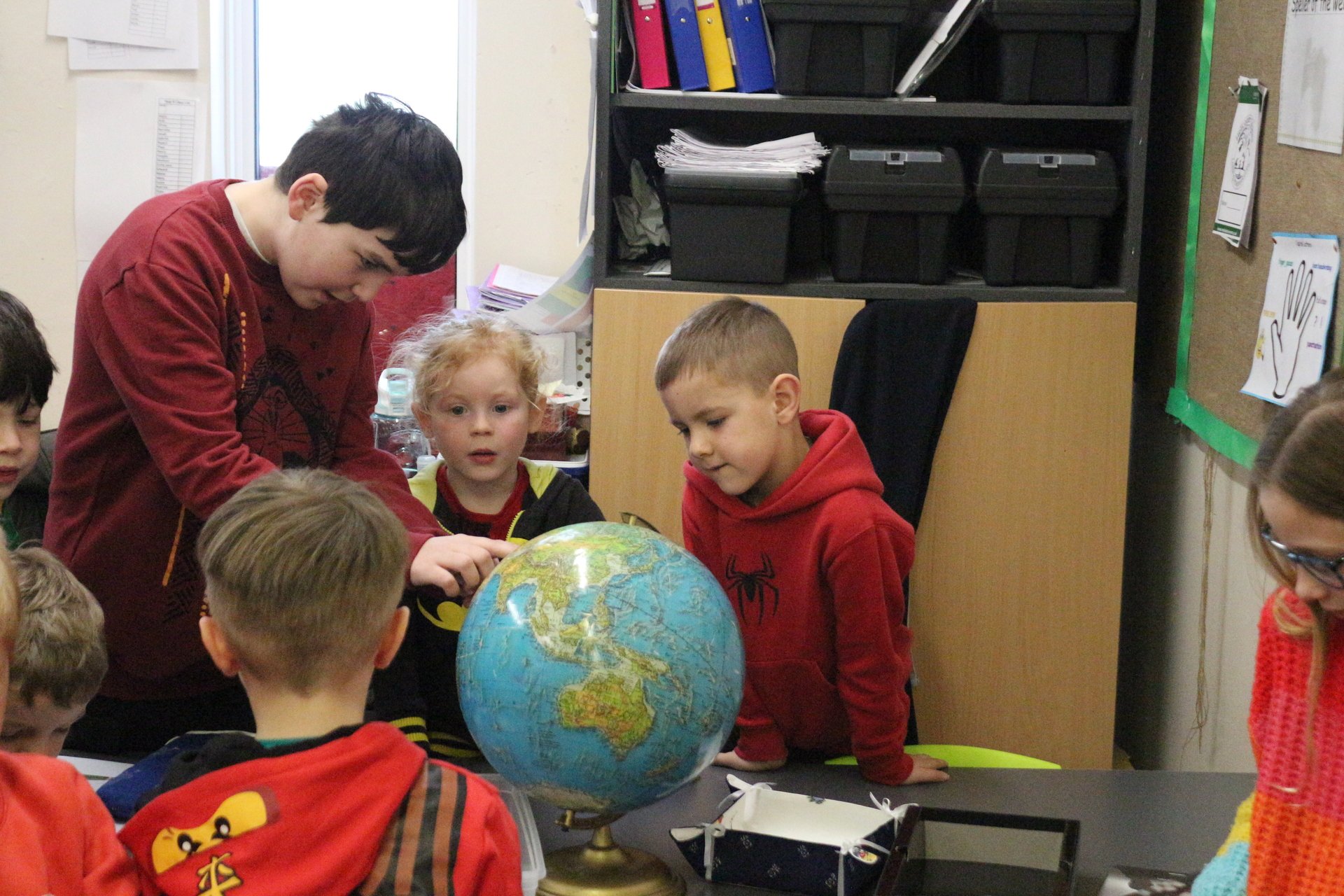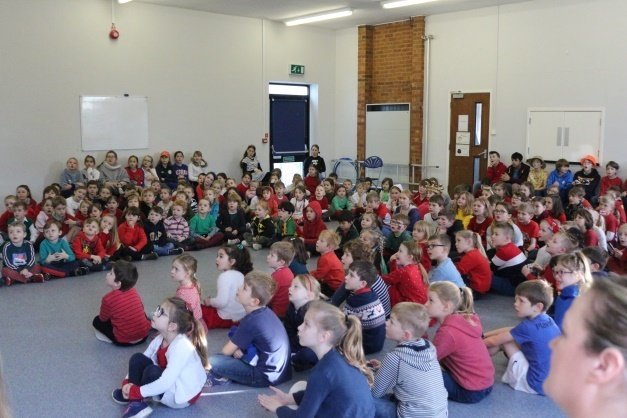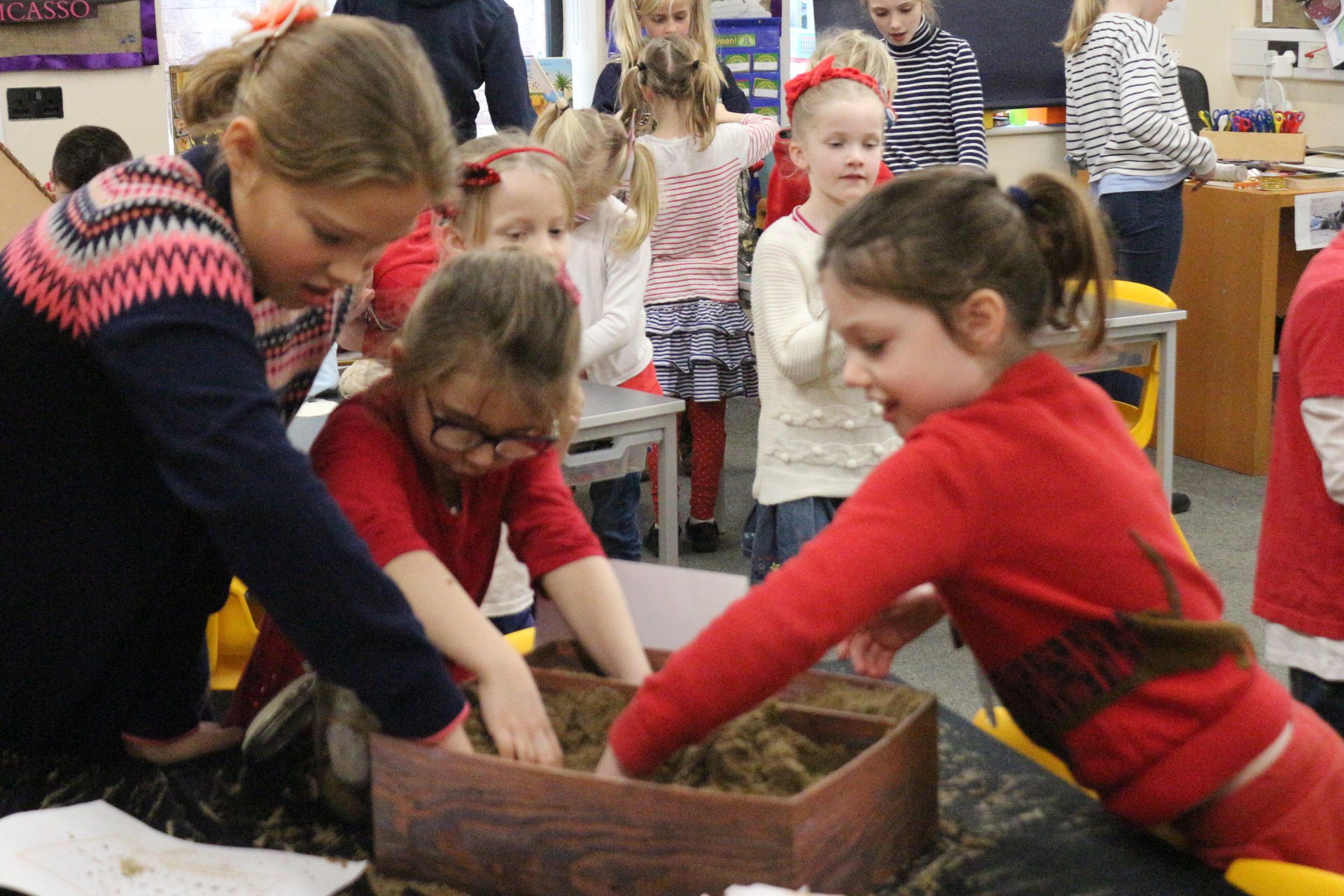 From Hungary to Norway, The Philippines to New Zealand and Egypt to The Netherlands, we have been on a voyage of discovery and creativity.
Thank you to the staff and parents for all your hard work and to the children for their boundless energy and enthusiasm. It all helps to make International Week a pleasure to be a part of.
---
nphipps on: INTERNATIONAL BLOG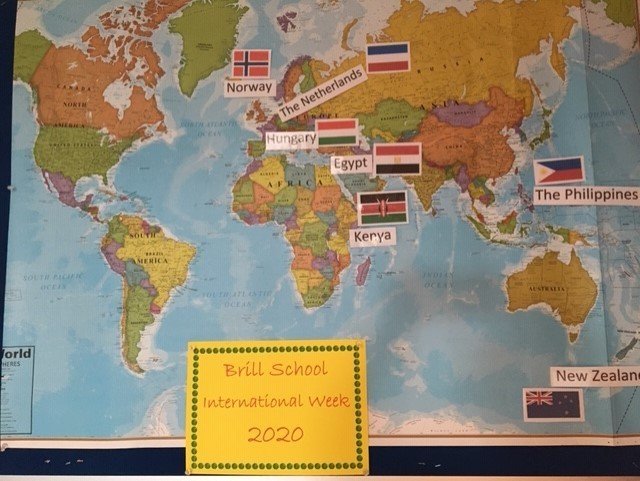 It's International Week!
These are the countries being studied in depth this week at Brill School.
Don't forget to wear the colours of your country's flag on Friday as you travel round the school with your passport in hand and visit other year group's classrooms / countries. Bon voyage and have fun learning!
---
nphipps on: INTERNATIONAL BLOG
Year 1 are learning all about Hungary this week.
Julian's Mum is Hungarian so she came in to talk about her country with the children
.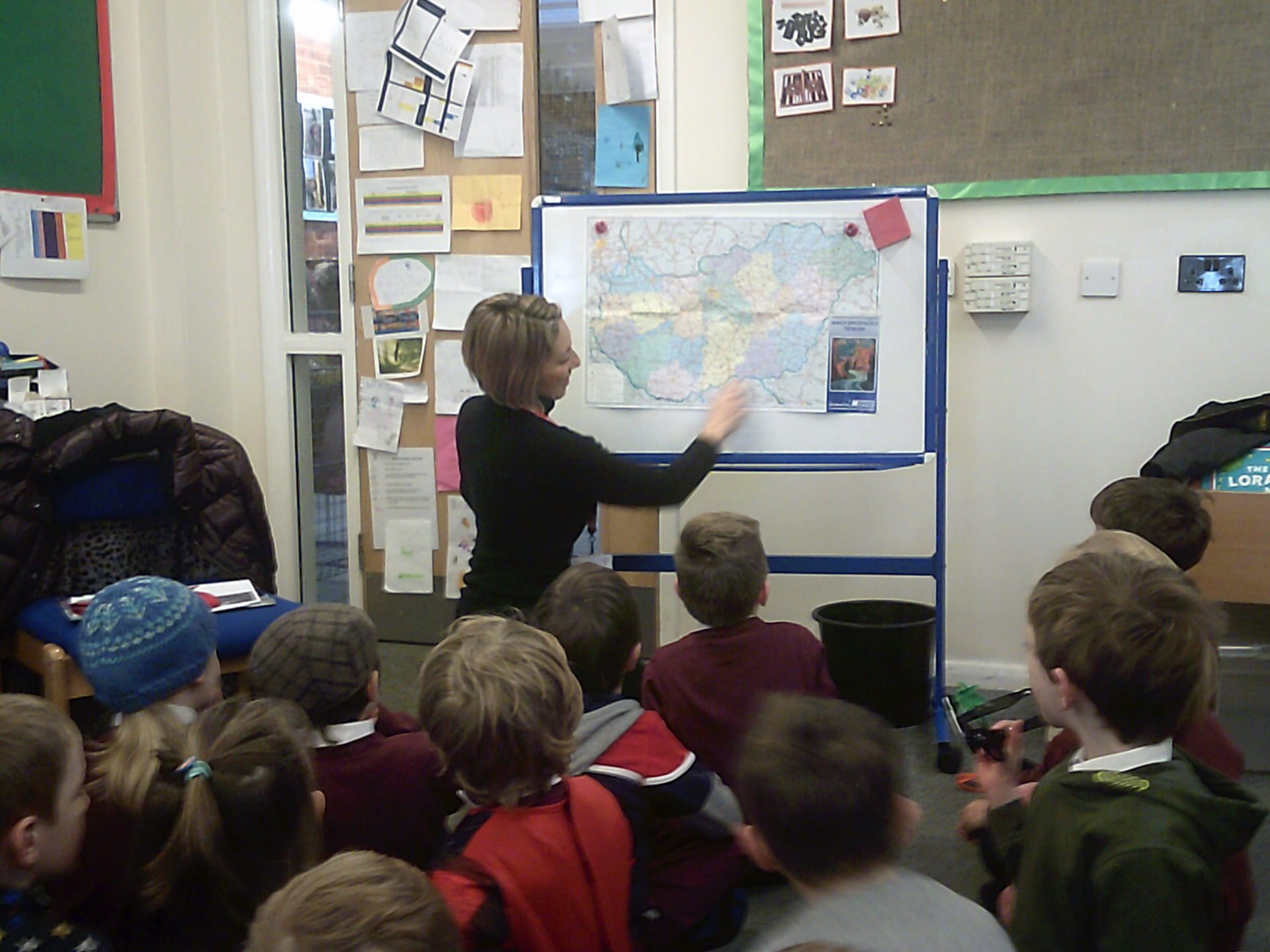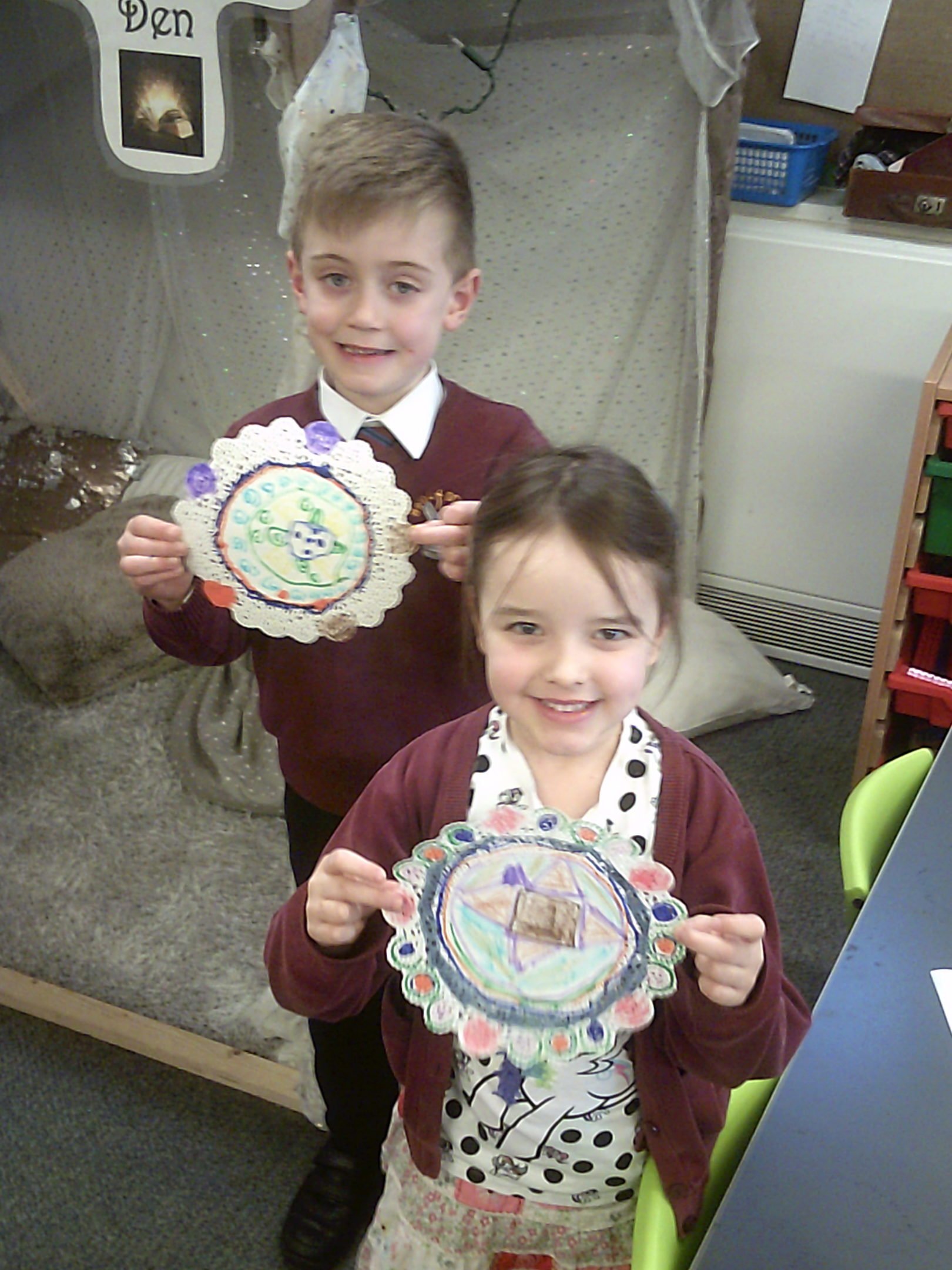 ---
Madame Tate has received an email about our Year 1 leaves for our Friendship Tree. We wanted to share that with you here:

Greetings for the day!

We have received the wonderful leaves made by your students, they are immensely immaculate and well coloured. We are happy to gain so much knowledge about your flora. The school is on a summer break and shall open on the 1st July, all the leaves received from all of our partner schools shall be displayed in the school. I will mail you some pictures then.

Hope you had as much fun on this project as we did!
What better way to learn about our friends in India than by growing a Friendship Tree? That's exactly what Year 1 have been doing recently. They received some beautifully decorated handmade leaves all the way from Delhi. We were able to read about the children who had sent them because they had written a little bit about themselves on the back. Most seem to love mango which is considered to be "The King of Fruits" in India and they decorated lotus leaves which are offered to Saraswati, the Goddess of Education.
We've sent some beautiful leaves of our own back where they will be read and displayed on the Friendship Tree in Delhi.
Thank you to Miss Reynolds for organising this lovely project.
Year 2 had their own little Fiesta last week and were introduced to some traditional Spanish food. In the videos below, they will tell you (in Spanish) what they enjoyed and what they didn't enjoy! We are going to share this with some children in The British Council School in Madrid and find out which British food our Spanish friends like best.
Day 3 - International Week 2019. Check out the Gumboot Dance in Year 5! Very impressive.
International Links
nphipps on: International Links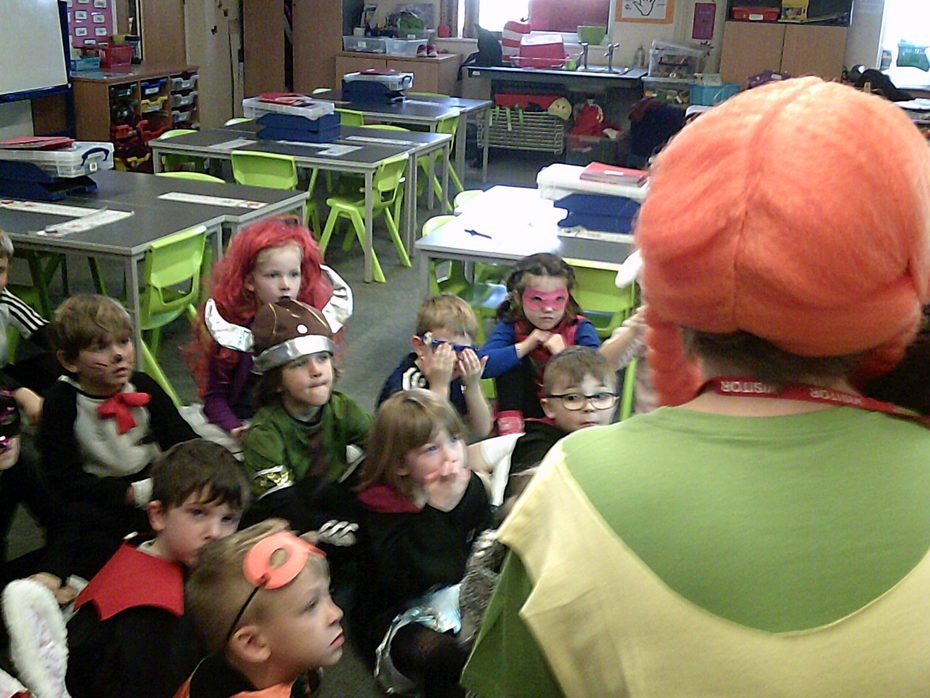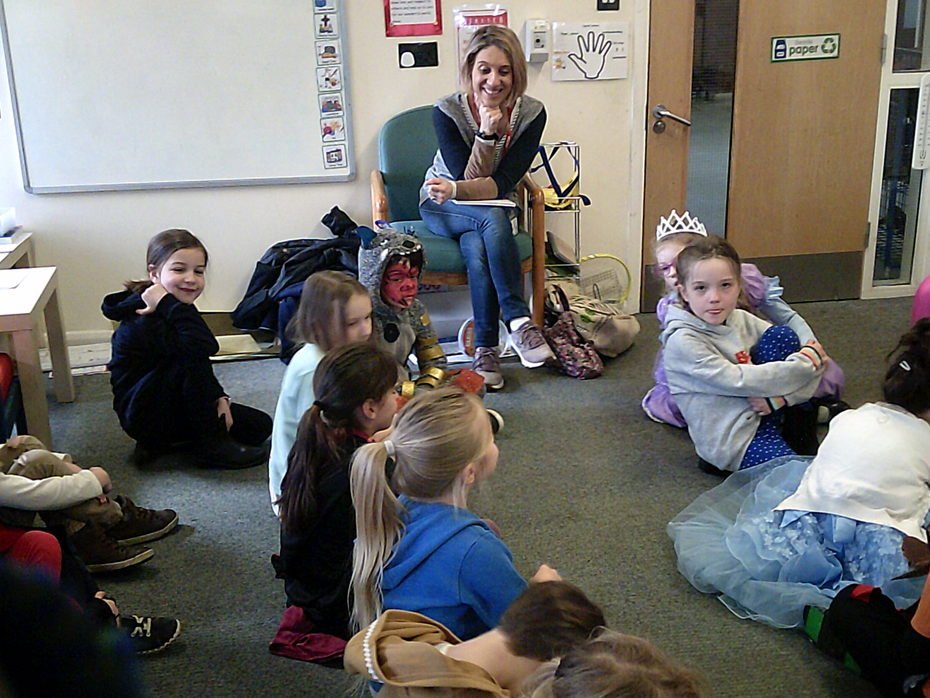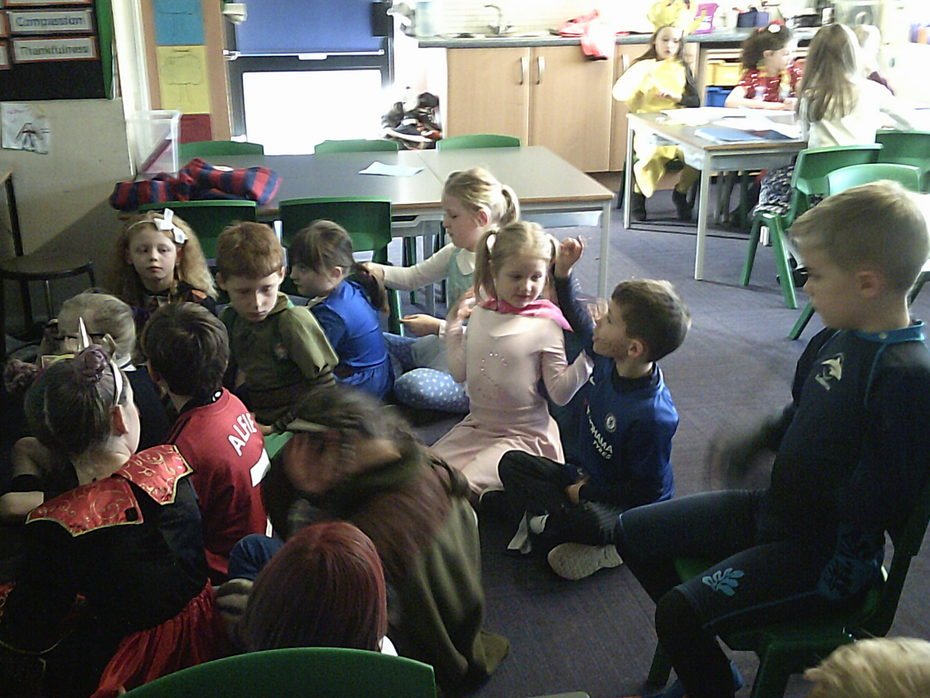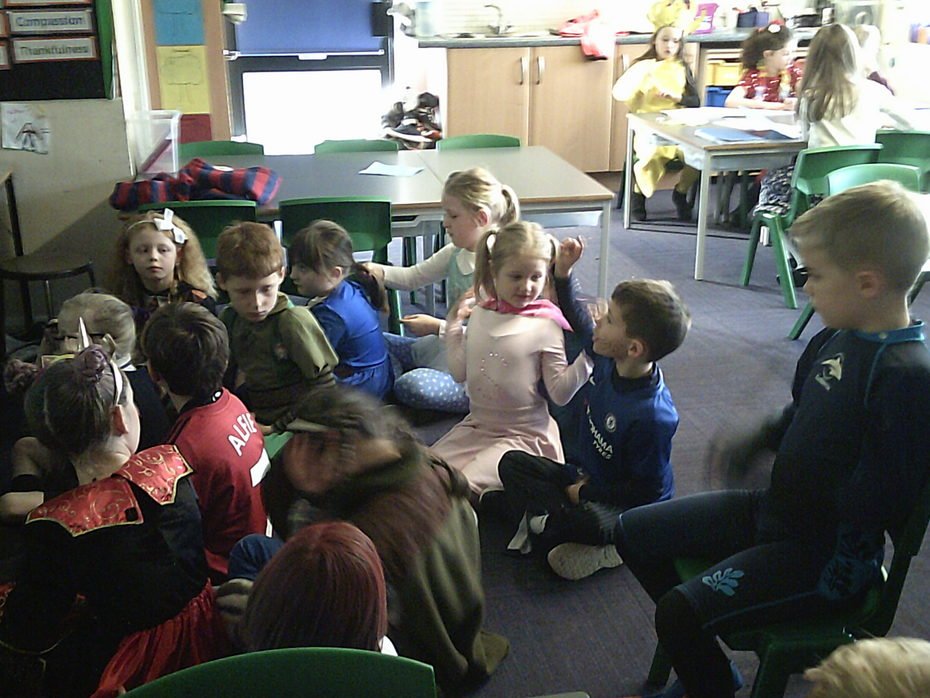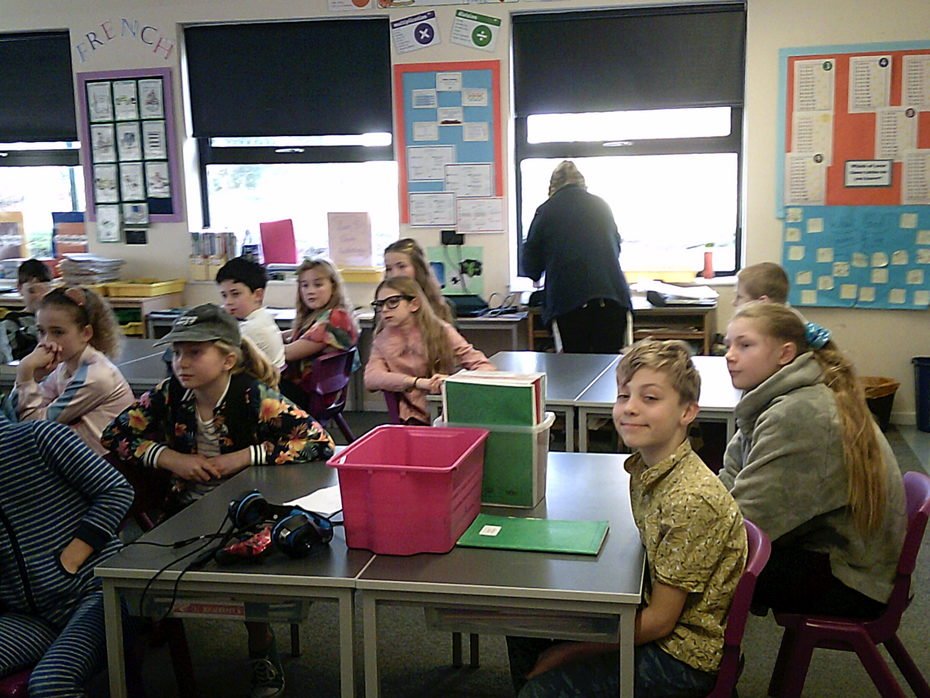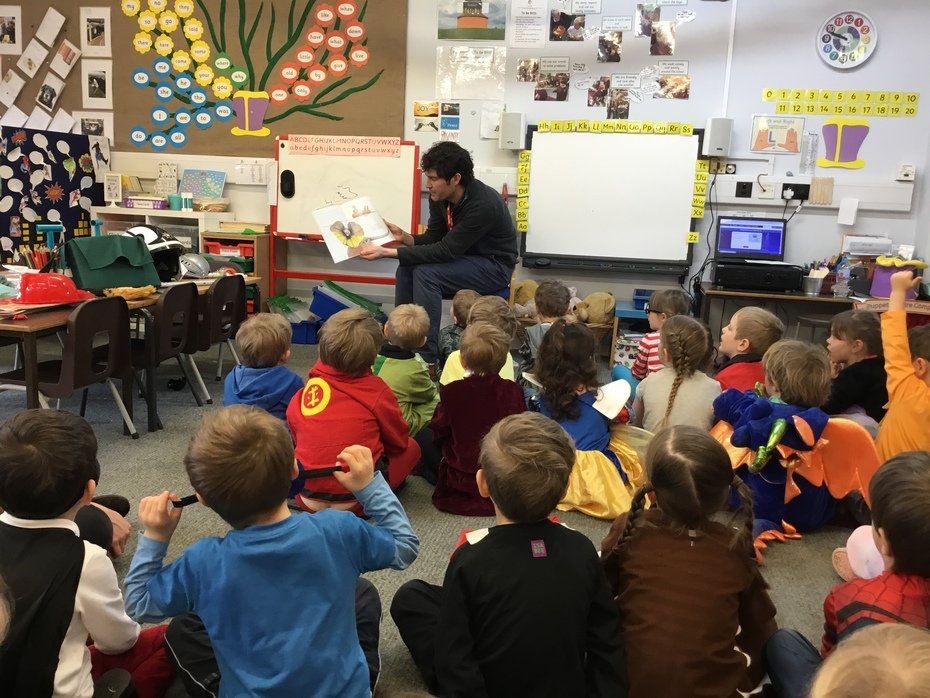 How could we learn a little more about the wider world? Why not through a story from another country? Madame Tate arranged for every class in school to be visited by a parent who was able to share a story from a country with which they have links. It was a brilliant experience for the children and each class enjoyed hearing their story. Thank you so much to all the parents who helped.
---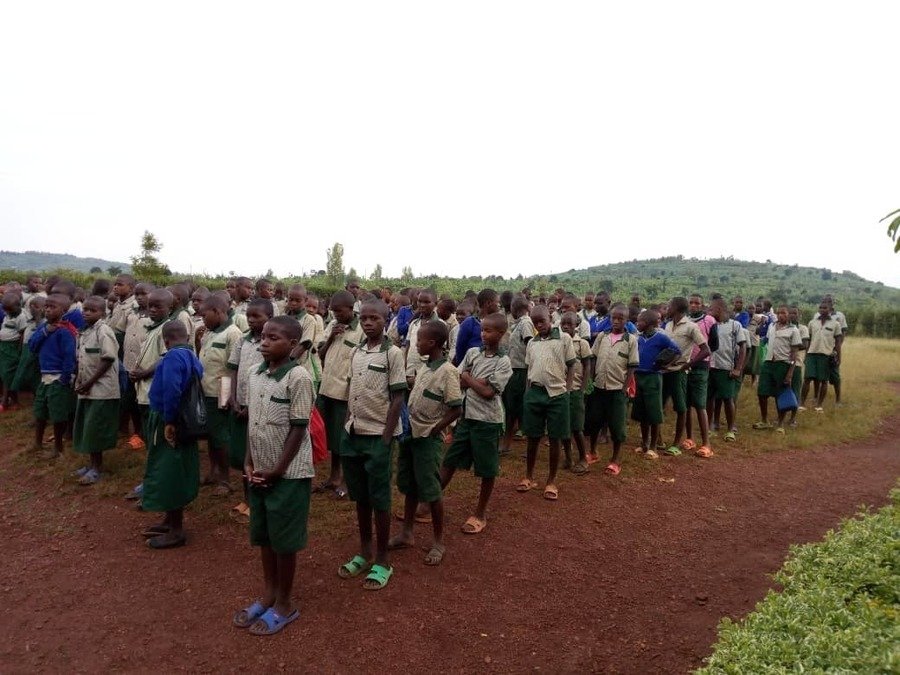 Kibara Primary School, Rwanda