Writing Star of the Week: 20th May 2022
Year 4 have been working on persuasive letters linked to their current text - Charlotte's Web. On Thursday, they performed them to the class, paying close attention to their delivery, using emphasis on key words to really persuade their audience. Well done Year 4, impressive writing and performance skills!
Writing Star of the Week: 13th May 2022
Year 5 have been working amazingly hard on their creative poetry this week. They've created 'blackout' poems using non-fiction texts as a basis, transforming them into powerful pieces of poetry using just emotive vocabulary. George also won Star of the Week for his use of emotive language and reflections on how poems make you feel using colour and paint to help express this. Very impressive Year 5 and Mr Dickson! Have a look at some of this work below...
The Brill School Literary Festival & Exhibition
Autumn term
Here at Brill, in the Autumn term we had a wonderful few weeks celebrating literature, our love of reading and the wonderful learning that can stem from incredible books. Each year group has been learning about a particular author and text -
Year R - Shifty McGifty by Tracey Corderoy
Year 1 - Immi by Karin Littlewood
Year 2 - A Match for a Mermaid by Eleanor Cullen
Year 3 - A Boy and a Bear by Dave Shelton
Year 4 - Swallow's Kiss by Sita Brahmachari
Year 5 - Where Secret Set Sail by Sita Brahmachari
Year 6 - Island by Nicky Singer
We had special author workshops and have had a great time producing linked writing, art work, drama and much more. At the end of the week, we held a special Literary Exhibition in the hall to showcase our incredible work. This also included our new Brill tree - including leaves from each pupil with a hope for the future about what we can all do to improve our world. It was wonderful to see so many parents in school, enjoying the exhibition and celebrating with us. It was such a treat for many children to be able to show their work to their parents, for the first time in a long time! Thank you so much to all staff and children at Brill for helping to make this year's festival such a success. Big thanks as well to all our contributing authors, and to Pop Up Literacy (https://pop-up.org.uk/) for connecting us with such amazing people and books!
Enjoy these photos of the exhibition below!
Interview about Roald Dahl
Click the link below to listen to Madame Tate's Father, who knew Roald Dahl! In the interview, he talks about how he knew the world-famous author, and even played golf with him!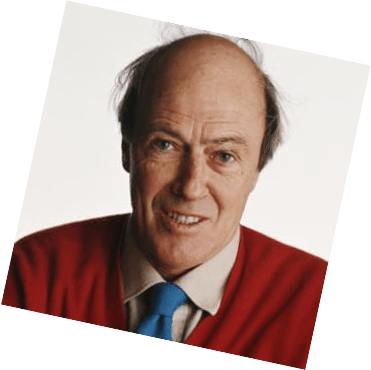 World Book Day - March 2021
Staff costumes!
Storytime from around the world!
Story time with Mrs Ardley
This special story, read by Mrs Ardley, is called Moi, ma grand-mère from Pef. This is written by one of Mrs Ardley's favourite authors. Mrs Ardley's Grandmothers used to make the best tartines with butter and chocolate pour le goûter – which are very popular in France!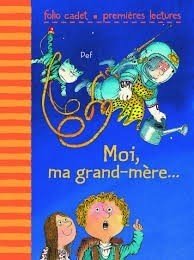 Storytime with Franco's Granny
Franco's Granny reads a little section from a book she got the family when they lived in Paris when Franco's Mum was about 5 years old!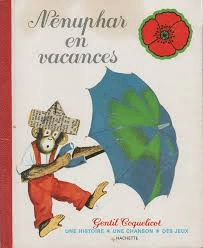 Storytime with Annabelle's Mum
Annabelle's Mum reads a Cherokee folk tale called How the Milky Way Came to Be.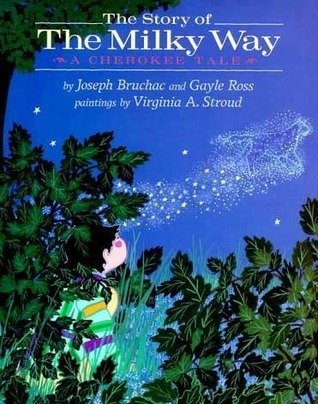 Storytime with Isla's Dad
Isla's Dad is American and is reading a book here based on American culture. This book is called 'Tia Isa wants a car'. It's about a girl whose family emigrated to New York from Puerto Rico and she secretly helps her Tia (Aunt) save up enough money to buy a car and take all her family to the beach on a really hot day!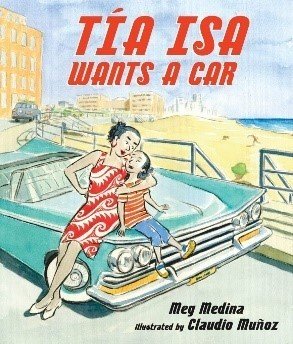 The Brill Literary Festival 2020
This term we had a very special two weeks of Literacy learning. Every year group explored a new text, got to know the authors through interactive workshops and did supporting Art, French and Drama activities. We celebrated and shared our work in a special exhibition in the hall. Have a look at the photos and videos below - we had so much fun and learnt a lot!
The exhibition: https://youtu.be/4ZquYvCU8mQ
Poetry Corner
LITERACY BLOG
office on: LITERACY BLOG
Tijmen has been busy creating poetry this week - have a read of his amazing work below!
Don't worry - it isn't autobiographical!
My mum's veggie chilli
Walking back from school, had a rubbish day,
had a rainy morning, afternoon went the wrong way,
bullies tease me constantly,
teachers treat me monstrously,
can't get any worse for me,
a happiness delay.
On the school run I decided to walk,
saw my best friend and we started to talk.
just then the bully came around,
gave us both a mighty pound,
threw me and him to the ground,
our faces white as chalk.
Got to school late and was covered in dirt,
made my black shorts brown and coated my shirt.
I was brown as a ship's mast,
had to get me washed up fast,
they cleaned me up at long last,
but I missed dessert.
When I got back teacher gave me detention,
my class treated me like I am from another dimension.
I looked like a right old fool,
everyone was really cruel,
had to stay in after school,
like a useless invention.
---
Our Aims
Our aim is to develop all pupils' love, intellectual curiosity and confidence in the written and spoken word. With these skills, our pupils will leave Brill fascinated and engaged in all areas of the Literacy curriculum. Additionally, they will be equipped with the proficiency to transfer these skills into all subjects and areas of their lives.
How do we create confident readers and writers?
Creating an environment that nurtures and encourages a love of books, is an essential starting point in a child's reading and writing journey. From our pupils' first day at Brill, they are immersed in an atmosphere of story-telling which supports their development as early readers and writers. As our pupils continue their time at Brill, they will experience Literacy lessons centred around a carefully chosen text that supports and deepens their literary skills. Class books are chosen to engage our pupils, broaden their experiences and model a variety of excellent writing styles. To further support our pupils' development as writers, our units of work follow an 'Edit and Improve' cycle which allows students time to reflect upon and evaluate their writing. In Key Stage 1 we use 'Bug Club' as our main reading scheme, which link fluidly with our phonics progression. In Year R 'Jolly Phonics' is utilised as our phonics scheme progressing to 'Letters and Sounds' in Years 1 and 2.
Reading
Here at Brill we love books! We feel reading is such an important part of education; especially reading for pleasure. We encourage a love of books with our beautiful library and our teachers' enthusiasm. Our committed library team ensure children are selecting a range of books which both motivate and challenge them.
'Bug Club', a finely-levelled reading scheme is used to ensure children access books at exactly the right level for them. This scheme supports our teaching of phonics and provides the systematic and progressive approach that is needed to secure strong foundations for lifelong reading. A variety of book genres are available to appeal to all readers, as well as our hugely popular e-book system which has encouraged even the most reluctant of readers to engage with their reading.
During lessons we have a range of different approaches; our new 'Bug Club' is used with the lower key stages and has been very popular with the children and consistently supports our phonics provision. Guided reading is taught weekly through the school- where a text is explored more deeply, and inference and deduction skills are used to fully comprehend. We also encourage book talks from the children who are often very eager to share their passion!
Class books are picked very carefully to match our topics and again offer a rich and deeper understanding of our learning in class. This book encompasses the whole topic and offers a range of fiction and non-fiction.
We have a range of visitors who encourage reading even further, a few of our recent events have included; Reading for Rugby, Dads and Lads and Leysa Henderson (an author who wrote Lost Lives). We also have regular members of the community come in to challenge our more able and support those who reading does not come naturally to.
Spellings
At school, your child will be using their phonics knowledge to become a confident speller. All year groups have daily Spelling, Punctuation and Grammar sessions during which new words, grouped together by common spelling patterns, are investigated and practised. We use HeadStart resources to ensure activities are meaningful as well as fun! We make sure children have plenty of time to practise and apply their new vocabulary knowledge in their English lessons. We also encourage dictionary and thesaurus use as well as other independent strategies to ensure children feel confident to take responsibility for expanding their own vocabulary.
We understand that weekly home spelling lists and tests is not always a model of learning that suits all children, nor does it always produce confident, successful spellers and writers in the long run. We use regular formative assessment strategies to closely monitor your child's progress, and adapt our teaching strategies accordingly. Our overall aim is to expand a child's vocabulary and children learn to spell by actively exploring, reading and writing new words each week. The proof is ultimately in the children's writing, which we love to see full of ambitious language which children are excited to use!
Mrs Oliver
Literacy Coordinator
r.oliver@brillschool.org.uk
What does Literacy at Brill look like?
Literacy Curriculum Coverage