What does Literacy at Brill look like?
INTENT
At Brill Primary School, we believe that all children are entitled to learn to read and write so as to be ready for the challenge of today and prepared for tomorrow. They have the right to explore an enriched and exciting Literacy curriculum which provides purposeful and meaningful opportunities to write, embracing every child's uniqueness and nurturing their creativity. Every child should develop a life-long love of reading, appreciating the value of literature and its power to transport, educate and heal. Every Literacy unit aims to immerse the children in a new world of high-quality literature, and our approach to teaching reading not only should enable all children to become fluent readers, but also aims to develop their background knowledge, expand their vocabulary and broaden their understanding of text models, story schema and genres. They are then equipped to explore and enjoy a broad range of literature more independently, efficiently and effectively. We aim to develop children's speaking and listening skills so that they feel confident and competent in communicating their ideas through a range of different experiences and for a variety of purposes. We believe that children need to develop a secure knowledge-base in Literacy, which follows a clear pathway of progression as they advance through the primary curriculum. We believe that a secure basis in literacy skills is crucial to a high-quality education and will give our children the tools they need to engage fully as a member of society.
IMPLEMENTATION
At Brill Primary School we aim to ensure that all children can:
read easily, fluently and with good understanding

develop the habit of reading widely and often, for pleasure, fluency and knowledge

acquire a wide vocabulary, an understanding of grammar and knowledge of linguistic conventions for reading, writing and spoken language

appreciate our rich and varied literary heritage

write clearly, accurately and coherently, adapting their language and style in and for a range of contexts, purposes and audiences

use discussion in order to learn; they should be able to elaborate and explain clearly their understanding and ideas

are competent in the arts of speaking and listening, making formal presentations, demonstrating to others and participating in debate.
These aims are embedded across our English lessons and the wider curriculum. Learning is enriched through a sequence of high-quality age-appropriate texts which include fiction, non-fiction and poetry.  These texts are closely linked to our topic-based curriculum so as to purposefully expand children's background knowledge and vocabulary.
We use each high-quality texts to create opportunities to:
engage the children into exciting stories

develop speaking and listening skills as well as empathy with characters through drama activities

discuss ideas and themes and, from this, develop curiosity beyond the text 

draw inspiration from stories and poetry to create their own poetic forms
write descriptively and succinctly for different purposes

develop reading fluency and comprehension with a focus on expanding background knowledge, vocabulary and independent reading strategies and skills

develop grammar and punctuation knowledge and understanding to use and apply across the wider curriculum

explore the writing structure and features of different genres

identify the purpose and audience
plan and write a piece of writing purposefully, before evaluating the effectiveness of writing by editing and uplevelling. 
IMPACT
The intended impact of our Literacy curriculum will be to nurture children who are enthusiastic, confident and independent readers, writers and speakers who take pride in and enjoy showcasing the development and progression of their knowledge and skills. At the end of their Brill journey, our children are able to read fluently for both pleasure and knowledge, debate their ideas, take risks in their writing and have the skills to think creatively, curiously and boldly.
11.11.22
This week, year 3 have written some fabulous scripts based on our topic of Pompeii. We focused on the structure and the features before our final piece of writing. Once we had finished, we read them to our partners using emphasis and our stage directions. We also performed them to the class in our partners to share how well we had done and practice our speaking and listening skills!.
I was so impressed to see Year 1 actively exploring a wonderful nature table in their Literacy lesson today. They looked, touched and smelt plants, flowers and even bugs! The children then used this stimulus to help them create beautiful nature poems.
Meanwhile in Year 4, the children were busy role playing life as a wild animal to help inform their habitat narratives, thinking about how the lives of their chosen animal are changing. Very impressive Miss Chenery and Year 4!
Take a look at the children in action below...
May 2022
Year 4 have been working on persuasive letters linked to their current text - Charlotte's Web. On Thursday, they performed them to the class, paying close attention to their delivery, using emphasis on key words to really persuade their audience. Well done Year 4, impressive writing and performance skills!
May 2022
Year 5 have been working amazingly hard on their creative poetry this week. They've created 'blackout' poems using non-fiction texts as a basis, transforming them into powerful pieces of poetry using just emotive vocabulary. George also won Star of the Week for his use of emotive language and reflections on how poems make you feel using colour and paint to help express this. Very impressive Year 5 and Mr Dickson! Have a look at some of this work below...
LITERACY FESTIVAL
AUTUMN 2021
Here at Brill, in the Autumn term we had a wonderful few weeks celebrating literature, our love of reading and the wonderful learning that can stem from incredible books. Each year group has been learning about a particular author and text -
Year R - Shifty McGifty by Tracey Corderoy
Year 1 - Immi by Karin Littlewood
Year 2 - A Match for a Mermaid by Eleanor Cullen
Year 3 - A Boy and a Bear by Dave Shelton
Year 4 - Swallow's Kiss by Sita Brahmachari
Year 5 - Where Secret Set Sail by Sita Brahmachari
Year 6 - Island by Nicky Singer
We had special author workshops and have had a great time producing linked writing, art work, drama and much more. At the end of the week, we held a special Literary Exhibition in the hall to showcase our incredible work. This also included our new Brill tree - including leaves from each pupil with a hope for the future about what we can all do to improve our world. It was wonderful to see so many parents in school, enjoying the exhibition and celebrating with us. It was such a treat for many children to be able to show their work to their parents, for the first time in a long time! Thank you so much to all staff and children at Brill for helping to make this year's festival such a success. Big thanks as well to all our contributing authors, and to Pop Up Literacy (https://pop-up.org.uk/) for connecting us with such amazing people and books!
Enjoy these photos of the exhibition below!
Interview about Roald Dahl
Click the link below to listen to Madame Tate's Father, who knew Roald Dahl! In the interview, he talks about how he knew the world-famous author, and even played golf with him!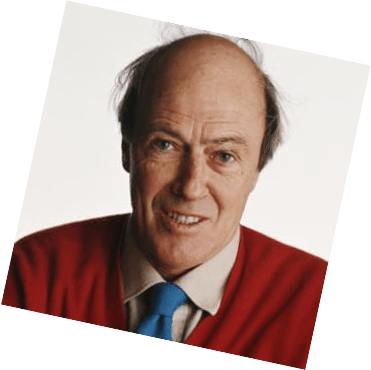 World Book Day - March 2021
Staff costumes!
Storytime from around the world!
Story time with Mrs Ardley
This special story, read by Mrs Ardley, is called Moi, ma grand-mère from Pef. This is written by one of Mrs Ardley's favourite authors. Mrs Ardley's Grandmothers used to make the best tartines with butter and chocolate pour le goûter – which are very popular in France!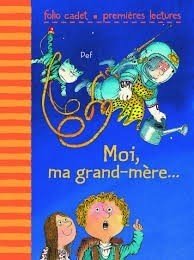 Storytime with Franco's Granny
Franco's Granny reads a little section from a book she got the family when they lived in Paris when Franco's Mum was about 5 years old!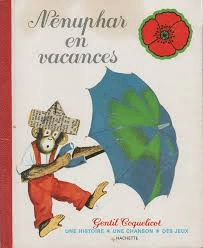 Storytime with Annabelle's Mum
Annabelle's Mum reads a Cherokee folk tale called How the Milky Way Came to Be.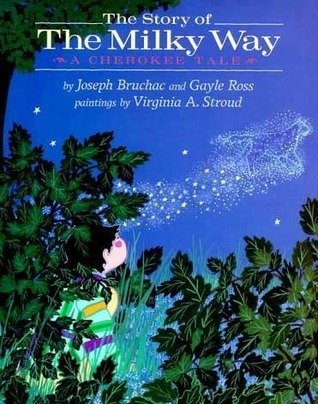 Storytime with Isla's Dad
Isla's Dad is American and is reading a book here based on American culture. This book is called 'Tia Isa wants a car'. It's about a girl whose family emigrated to New York from Puerto Rico and she secretly helps her Tia (Aunt) save up enough money to buy a car and take all her family to the beach on a really hot day!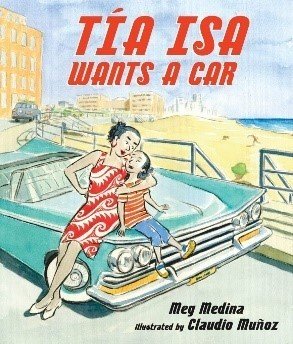 The Brill Literary Festival 2020
This term we had a very special two weeks of Literacy learning. Every year group explored a new text, got to know the authors through interactive workshops and did supporting Art, French and Drama activities. We celebrated and shared our work in a special exhibition in the hall. Have a look at the photos and videos below - we had so much fun and learnt a lot!
The exhibition: https://youtu.be/4ZquYvCU8mQ
Poetry Corner
LITERACY BLOG
office on: LITERACY BLOG
11.11.22
This week, year 3 have written some fabulous scripts based on our topic of Pompeii. We focused on the structure and the features before our final piece of writing. Once we had finished, we read them to our partners using emphasis and our stage directions. We also performed them to the class in our partners to share how well we had done and practice our speaking and listening skills!.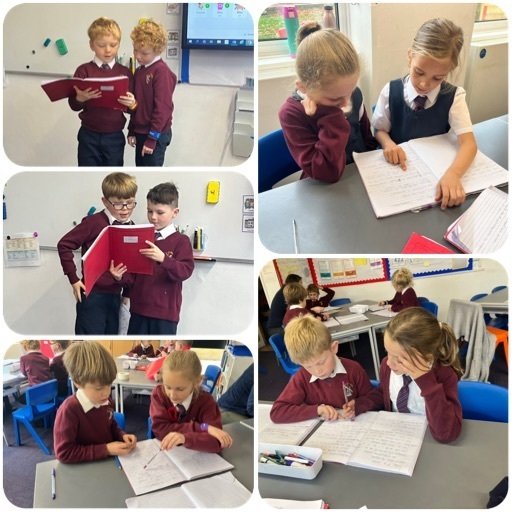 ---
WRITING
Creating an environment that nurtures and encourages a love of books, is an essential starting point in a child's reading and writing journey. From our pupils' first day at Brill, they are immersed in an atmosphere of story-telling which supports their development as early readers and writers. As our pupils continue their time at Brill, they will experience Literacy lessons centred around a carefully chosen text that supports and deepens their literary skills. Class books are chosen to engage our pupils, broaden their experiences and model a variety of excellent writing styles. To further support our pupils' development as writers, our units of work follow an 'Edit and Improve' cycle which allows students time to reflect upon and evaluate their writing. In Key Stage 1 we use 'Bug Club' as our main reading scheme, which links with our phonics progression.
READING
Here at Brill we love books! We feel reading is such an important part of education; especially reading for pleasure. We encourage a love of books with our beautiful library and our teachers' enthusiasm. Our committed library team ensure children are selecting a range of books which both motivate and challenge them.
'Bug Club is taught across Key Stage One and is a finely-levelled scheme for the effective teaching of reading. It is used to ensure children access books at exactly the right level for them. This scheme provides the systematic and progressive approach that is needed to secure strong foundations for lifelong reading. A variety of book genres are available to appeal to all readers, as well as our hugely popular e-book system which has encouraged even the most reluctant of readers to engage with their reading.
In reading lessons, the focus is largely on building fluency and confidence in Year R and Year 1. For Years 2-6 we adopt a whole-class Guided Reading approach which aims to promote reading for pleasure, knowledge and fluency.
Class texts are chosen to deepen children's background knowledge and expand their vocabulary by linking to our overarching curriculum topics.
Our inspiring school library, external visitors and Friday afternoon special reading time all serve to nurture a life long love of reading.
SPELLINGS
At school, your child will be using their phonics knowledge to become a confident speller. All year groups have daily Spelling, Punctuation and Grammar sessions during which new words, grouped together by common spelling patterns, are investigated and practised. We make sure children have plenty of time to practise and apply their new vocabulary knowledge in their English lessons. We also encourage dictionary and thesaurus use as well as other independent strategies to ensure children feel confident to take responsibility for expanding their own vocabulary.
We understand that weekly home spelling lists and tests is not always a model of learning that suits all children, nor does it always produce confident, successful spellers and writers in the long run. We use regular formative assessment strategies to closely monitor your child's progress, and adapt our teaching strategies accordingly. Our overall aim is to expand a child's vocabulary and children learn to spell by actively exploring, reading and writing new words each week. The proof is ultimately in the children's writing, which we love to see full of ambitious language which children are excited to use!