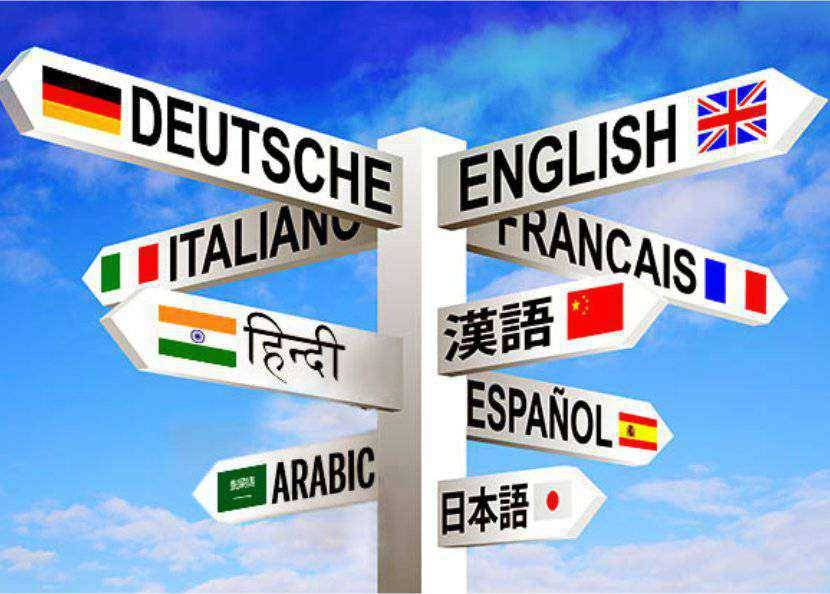 .
Modern Foreign Languages
Modern Foreign Languages, French or Spanish, are taught to every year group at Brill School. We believe that learning a new language helps children develop confidence and resilience as well as adding a depth and breadth to the whole school curriculum.
We follow the National Curriculum Programme of Study and adhere to the purpose of studying a modern foreign language found therein, " ... a liberation from insularity and provides an opening to other cultures. A high-quality languages education should foster pupils' curiosity and deepen their understanding of the world."
MFL lessons are taught by a specialist teacher and are active and engaging. They concentrate on the 4 main skill areas of listening, speaking, reading and writing. All are transferable skills and prepare the children for secondary school and beyond.
Intercultural understanding is integrated into all the schemes of work to ensure that the children have an awareness of the world around them. Children will enjoy the opportunity to learn about other cultures throughout the World where the languages are spoken.
We work hard to make sure that, where appropriate, there are strong cross-curricular links such as Drama (Year 6 French Nativity), RE (Easter traditions in France and Spain), Art (Matisse in Year 5), Literacy ( phonics and grammar), Geography (where in the world is Spanish and French are spoken )
We try to ensure that learners experience first-hand communication with native speakers and benefit from these encounters to add value and purpose to their learning. We link with schools in France and Spain and every year we offer a week's residential trip to France to all Year 6 children.
Above all, through an enthusiasm and passion for language learning, we aim to create an inspiring culture which challenges pupils of all abilities and enriches their learning experience.
MFL BLOG
office on: MFL BLOG
YEAR R: We had lots of fun both inside and out playing games and singing songs to do with parts of the body in French. We drew round Xanthe and labelled her outline. You can see it hanging up in the classroom to remind the children of the French words.
YEAR 1 AND 2: Both classes showed fantastic knowledge of phonics as we filled in a worksheet with Spanish words for parts of the body. Senora Tate has never given out so many dojos in one class! Have a look at the post on this page to see the photos of the children trying a bit of Flamenco dancing. I think we will all be sorry to say adios to this topic next week.
YEAR 3:It was great to see Madame Tate's soft toys helping the children remember the words for some animals in French this week. They even categorised them into masculine / feminine words successfully. Good work, Year 3!
YEAR 4:The children had remembered so many of the weather expressions from last week, they were able to complete the worksheet in record time! We can now start to apply some of the language and learn where a few French speaking places are in the world too!
YEAR 5: The children remain undaunted by a new topic involving geometric shapes and colours. They all successfully managed to describe their sketches and this will be excellent preparation for when Mr Dickson, our art coordinator, teaches them how to create a Delaunay style picture. The finished pictures will all have a description written in French. WOW!!
YEAR 6:The children had just finished a maths SATs paper so we had a " gentle" lesson which involved watching a DVD about places in a French town. They seemed to really enjoy finding some of these places on authentic town maps. it brought the topic to life. They now have a completed list of all the places so the next step is to learn how to ask to get to them. Bravo Year 6, you managed to stay focussed despite being tired after a test!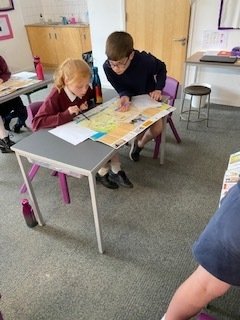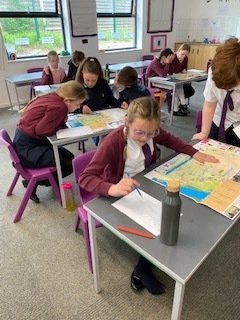 ---
We are all so excited to be doing a joint French /Art project in Year 5. The children have planned their Delaunay style pictures in art lessons and will soon be describing them in French. It's been a great learning experience, and Year 5 have given it their all in both Art and French lessons. Merci, les enfants! Bravo!
KS1 Flamenco Dancing
May 11th 2022
Years 1 and 2 have been having lots of fun learning parts of the body in Spanish, and what better way to show off their knowledge than to sing a song and dance flamenco at the same time?
Year 3's French Book.
Year 3 have been reading " La Chenille qui fait des Trous" ( The French version of " The Very Hungry Caterpillar " ) They then set about writing and illustrating one of their own but with different vocabulary. They chose to write a story about a very hungry turtle who started out life as an egg on a beach and ended up as a beautiful giant turtle in the ocean. April 4th, 2022
Poisson d'avril : April 1st 2022
Every year on April 1st in France, children try and stick paper fish on the backs of their friends and teachers without them realising! We thought we would adopt this tradition at Brill School today.
During our collective worship in the hall, the children were shown the significance of Ichthus ( the Ancient Greek symbol of a fish first used by Christians during Roman times and still used today) and the French tradition of sticking fish on each other's backs was explained.
Finally, at break time, it was time for the children to try it out for themselves. As you can see from the photos, great fun was had! Thank you to Mrs Ardley for sharing the idea, it is hoped that this will become an annual event!
Year 4's French "Guess Who" Morning
What a brilliant morning Year 4 had playing "Guess Who" in French, eating croissants and drinking chocolat chaud! All their hard work and preparation paid off. They all felt very proud of themselves, and so they should!
Bravo, Year 4 !
Year 6 French Day June 2021
Year 4 Guess Who April 2021
HOW TO MAKE A SPANISH OMELETTE
( TORTILLA )
Follow the 2 short videos below to see how the Spanish make their famous tortillas.
You will need:
1 small onion finely copped
2 potatoes peeled and sliced thinly
5 eggs
olive oil to cover the bottom of a small frying pan
a good pinch of salt.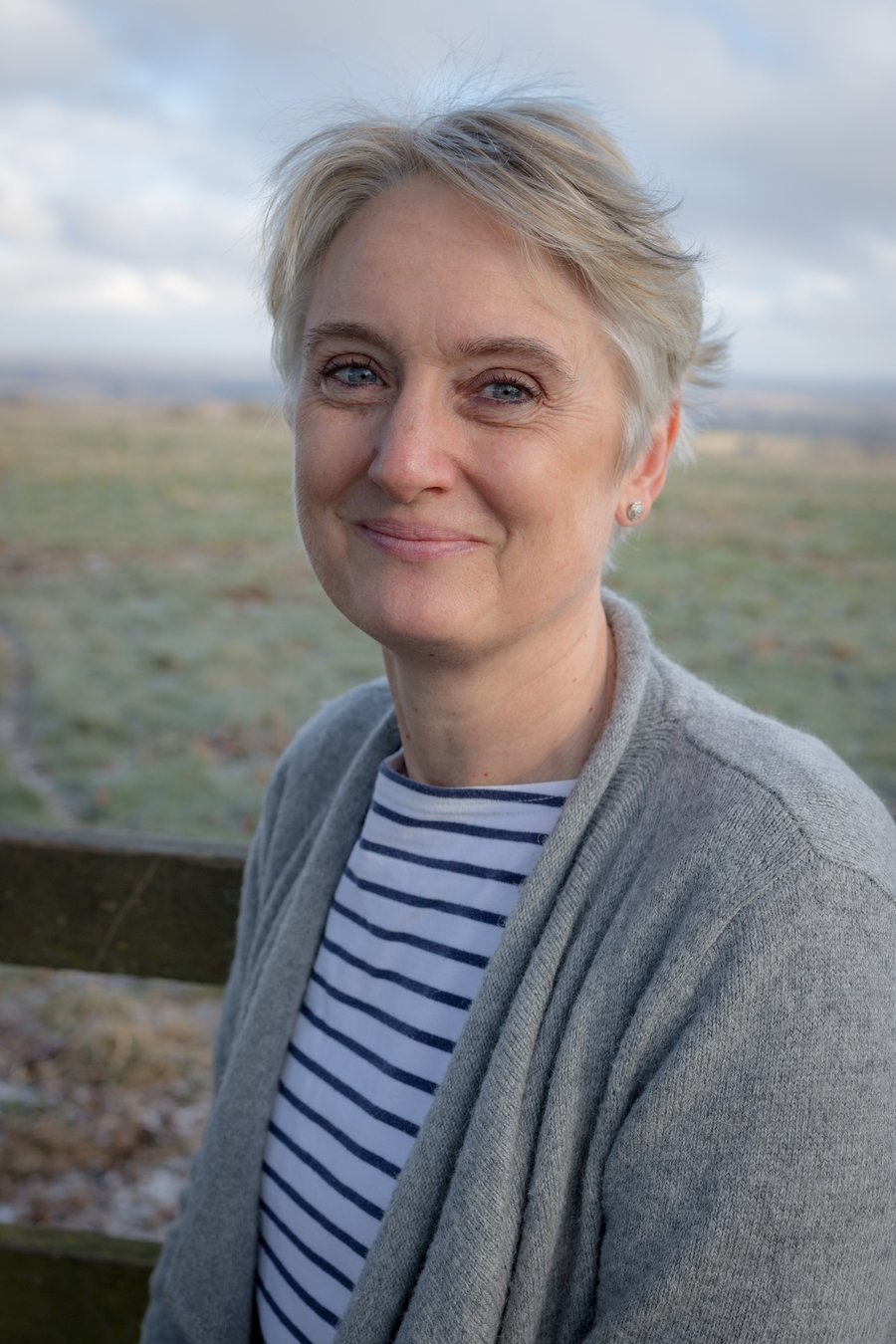 Madame / Senora Tate
e.tate@brillschool.org.uk
| Name | |
| --- | --- |
| Progression doc ( all years overview ).docx | Download |
| progression doc ( year 2).docx | Download |
| progression doc ( year 1 ).docx | Download |
| progression doc ( year 3).docx | Download |
| progression doc ( year 4).docx | Download |
| Progression doc (5) French version.docx | Download |
| Progression Doc MFL ( year 6).docx | Download |
Showing 1-7 of 7
"Can I show you in my literacy book that I used prepositions in English AND in French?" - Year 4 child.
"I loved the market, it was wonderful to have your own freedom and it helped me feel confident with my French " - Year 6 child after our trip to France.
"Thank you so much ..... Our daughter has loved her first introduction to French " - Year R parents.
"I never knew you could drink hot chocolate out of a bowl !" - Year 1 child after the French breakfast
"I am loving languages at my new school , but I still can't roll my r's!! .....Doing French and Spanish at Brill means that I find languages easier than most people in my class. I also heard that D's French teacher says he has a natural accent! "- Former Brill pupil now in Year 8.