PE
The Vision For Our Curriculum
INTENT
At Brill Church Of England School, we aim to encourage a lifetime love of sport and keeping fit. Within our PE and sport curriculum we aim to deliver a unique set of engaging, exciting experiences within a sporting context that serve to create an enriching experience which will equip them for their future lives.  We also aspire to build determination, passion, respect, honesty, self-belief and teamwork through this.
These values will:
Help children to understand the importance of health and well-being.

Equip our children with the knowledge and understanding of how to develop and live healthy lifestyles.
Provide a broad range of high-quality exciting experiences, opportunities and outcomes for all.

Develop links with other schools and organisations in the community.

Promote active participation and competition at all levels.

Encourage children to continue their interest in fitness and sport into secondary and beyond.
IMPLEMENTATION
We promote, through curriculum time and extra-curricular activities, a holistic approach to Physical Education. Pupils in EYFS, KS1 and KS2 will engage in lessons of high-quality PE each week. Early Years Foundation Stage and Key Stage 1 focus upon fundamental, transferable skills. Curriculum content includes ball skills and team games, gymnastic and dance activities. Lower Key Stage 2 focuses upon developing fundamental and game specific skills based within modified games, while Upper Key Stage 2 focuses upon developing tactical awareness, outwitting opponents, game play, coaching and leadership. Units of work include a range of invasion, net/wall, and fielding and striking games, gymnastics, dance, athletics and swimming.  Having a heated outdoor swimming pool on site means that all children from Reception up to year 6 get the chance to swim and improve their skills during the summer term.
Children's experiences will also be enriched through opportunities for outdoor and adventurous activities. A range of resources will be used to support progression across the curriculum. Children will become equipped with knowledge on how to have a fit and healthy lifestyle.
We promote the School Games, and within school we provide opportunities for sports competition with our termly Intra-School House competition. All students have a chance to access friendly competition across a wide range of activities.
IMPACT
Developing a positive attitude generally is not simply about celebrating sporting success and learning to lose well; but also encouraging children always to do their very best regardless of their ability; praising progress and achievement in a way that does not cause fear or upset for lack of performance or failure; and treating team mates, coaches, teachers, opponents and referees with respect. Essentially, using every opportunity to maintain and raise self-esteem all round.
Last academic year (2022/23) the government allocated a Primary PE and Sports Premium to spend on PE and sport to ensure that all pupils develop healthy lifestyles. The amount for the academic year was £17,600. We used our allocation to renew and increase sports equipment, increase the amount of after school clubs provided, increase the amount of sports festivals and competitions entered and to train our staff to increase their skill base when teaching PE and sport.
Please see below the document that demonstrates the impact of the Primary PE and Sport Premium funding for academic year 2022 - 2023
Schools are required to publish how many Year 6 pupils have met the national curriculum requirements relating to swimming and water safety.
Swimming at Brill C of E Primary School
All pupils at Brill Church Of England School learn to swim at our onsite swimming pool from Year R-Year 6. Children attend weekly swimming lessons and are taught a number of different strokes by a trained swimming teacher, giving them opportunities to become proficient swimmers throughout their time at school.
Swimming attainment of Year 6 pupils 2022-23.
Of the children in our current year 6 cohort :
65% of children are able to swim competently, confidently and proficiently over a distance of least 25 metres.
65% of children are able to use a range of strokes efficiently.
65% of children are able to perform safe self-rescue in different water-based situations
Welcome to the Brill PE and Sports Blog
Focused Football Faces
The Year 5/6 mixed squad took on Waddesdon in their penultimate league game. After a delayed start, the Brill ballers started to string passes together and structured themselves well. The end result meant that Brill left with all three points, and a smile on each of their faces. What a team we have!
The sun'll come out tomorrow, but probably not.
The Year 6 girls football team braved the blizzard to take part in a league match against Long Crendon. Not only were gloves and beanies worn, but the Brill badge was worn on each of their chests with pride and determination to succeed. A very proud Mr Dickson, who spent a few hours thawing out in the classroom.
Football Fanatics
A budding group of Year 4 children ventured over to The Royal Latin School to take part in a football festival run by S4A. This was the first football event for many of the children, but the way they played. You wouldn't have guessed it. They worked well as a team and scored many great goals! Well done to you all!
Basketball Bonanza
The Year 5/6 Basketball team took part in the Stoke Mandeville Partnership's competition. After many bounce passes, excellent defensive moves and plenty of hoops. Brill came 2nd! A very big well done to the children!
Whole School Yoga Session
The whole school were lucky enough to have Mrs Stockford come and help us immerse ourselves into the world of meditation and yoga. The adults enjoyed almost as much as the children. A brilliant moment for each class to take a breath and reflect, whilst taking part in a physical activity.
An Amazing Autumn Term of Sports
As the end of the half term approached, we began the first few sports fixtures of the year. We attended a County Football competition, held at Haddenham Junior School. The Year 5/6 mixed team battled hard and after playing 5 matches, consisting of group games, a semi-final and a tense final. We came out on top and walked away with a trophy and medals but more importantly we walked away with pride, a great sense of achievement and a smile on our faces!
We had our first netball friendly against Long Crendon, where the Year 5/6 children worked well together, passed efficiently and listened to Mrs Tuffley and Miss Cruickshank's guidance! We are ever so proud of their courage and determination shown in the match! Well done Brill Netballers!
In the final week of this half term, we hosted Long Crendon in our first football league match. The sun came out for us and we played brilliantly. The mixed football team used what they had learnt from the Saturday competition, what went well and what needed work and came out with a 5-1 win! Well done to the mixed team and thanks to Craig for coaching!
We look forward for more opportunities for the children of Brill, to not only represent the school but to do it with pride and honour!
Thame Partnership Dance Festival
A selection of Year 4, 5 and 6 pupils took part in the Thame Partnership Dance Festival on Wednesday 22nd June. They performed with confidence and professionalism - we were all very proud of them!
Year 3/4 Football Friendly
The Year 3/4 team played Buckingham Park in a end of season friendly earlier this week. They battled in the sunshine, working together, using their strengths and supporting eachother. They did not come away with the result they wanted, but Craig (Their Coach) and Mr Dickson were very proud of how they pulled through and controlled the second half!
Sunshine Sports Sessions!
Summer sunshine means PE lessons on the field! The children and teachers of Brill school have loved being outside in the sunshine playing different sports. We have been developing our skills, and practicing our gameplay with lots of swimming, rounders and cricket! We look forward to pushing our athletics skills after half term in preparation for Sports Day!
A Determined Debut for the Year 3/4 girls football team!
A journey up to Stoke Mandeville Secondary School saw the Brill School Y3/4 girls team take on 4 other schools in a tournament style afternoon. The girls got stuck in, passed the ball around and played perfectly as a team. Miss Chenery was very complimentary of the positive attitude. They came with red faces and a bronze medal! Well done girls!
A successful season for the Y5/6 Girls!
The year 5/6 girls team ended their season with a finals competition at Stoke Mandeville Secondary School. The girls had 5 matches to play in the sweltering heat, but with teamwork and determination, pushed on and managed to come away with a bronze medal! The girls came away feeling proud and Mr Dickson was only a little gutted, he didn't come away with a medal too!
A season of ups and downs, but smiles all around!
A very wet and windy cricket club on Wednesday afternoon! It was a wild session, filled with great batting, excellent fielding and diving catches. And as the famous cricket proverb reads "catches win matches!"
The Year 4's and 2's embarked on a tiring and long journey 11 minutes down the road to Chearsley Cricket Club where they took part in a cricket festival. The station format allowed them to work on new skills both with ball and bat, and develop their pre-existing skills. A great day all round and hopefully it opened a few doorways into the world of cricket for the children.
A second tournament for the Y5/6 girl footballers, and not only a second tournament but a second win! We travelled to Stoke Mandeville to take part in a competition between 6 school where we battled hard, and managed to win the overall competition. The girls took more than a medal home, they showed incredible determination and perseverance. They had to come back from a loss, a few big challenges and managed to do it all with smiles on their faces! A very proud Mr D!
One of our favourite competitions is the football tournaments run by Mr Surman from Tetsworth! We have competed in them for the past few years, and they allow the children to play lots of football, meet other children who enjoy the same sport and it provides many a moment of celebration!
The Year 5/6 girls managed to win the competition without conceding a single goal!
The Year 5/6 boys team maned to also come away with the trophy for their tournament!


We have the 3/4 tournament on the horizon.

Can we compete the treble?


PE BLOG
office on: PE BLOG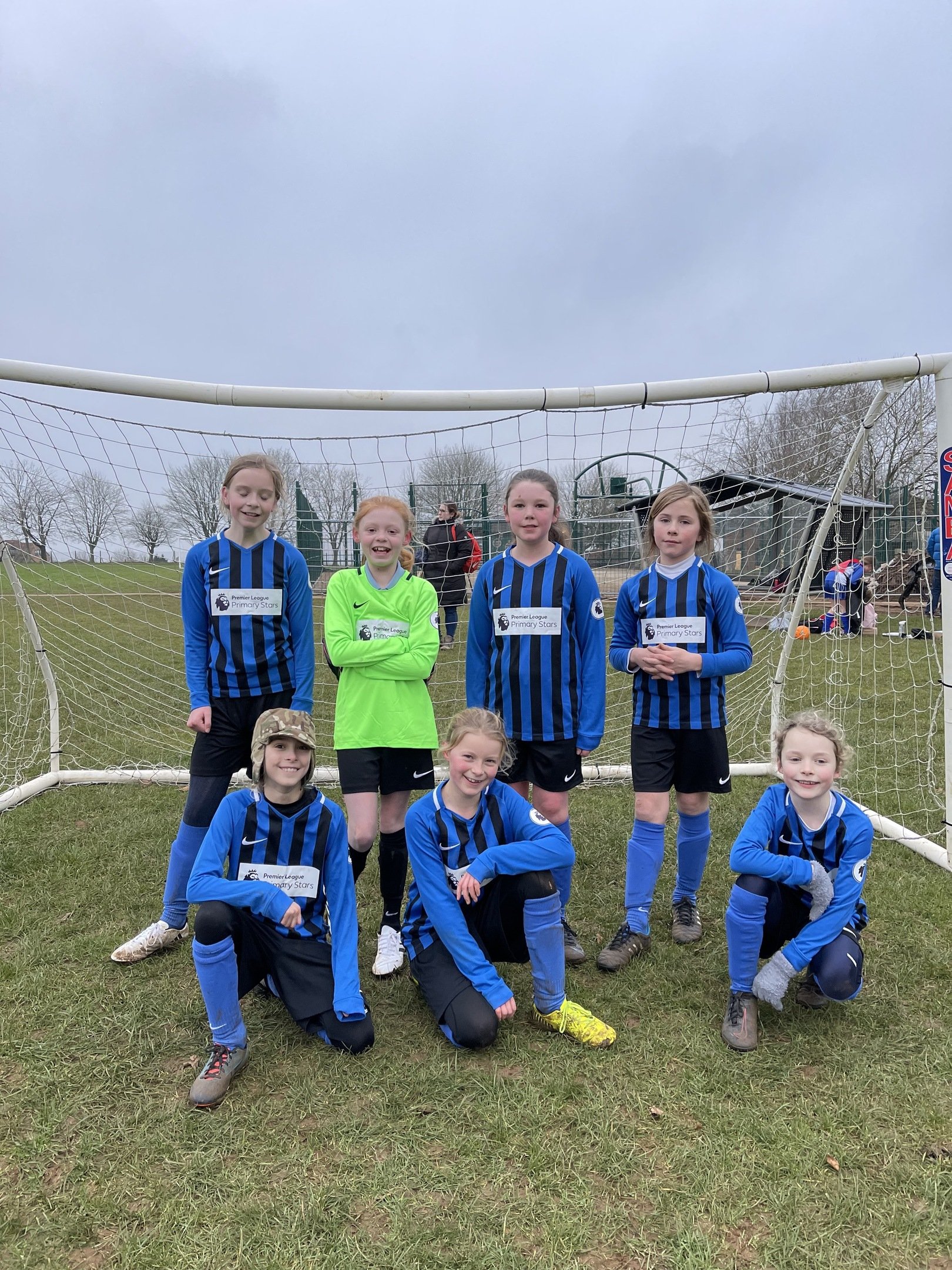 On Tuesday we played a home match against Oakley.
Despite the bitter cold, the girls pulled out all the stops for another 4:0 win!
The first goal was scored by Rebecca, Lara made two goals and Grace also scored us a goal.
Their teamwork and sportsmanship is outstanding! A real credit to Brill!
A huge 'Thank You' to our ref, Mr Chisholm and our parents for helping with goals and equipment.
---
Stoke Mandeville School Sports Partnership
We are part of a sports partnership that offers us a wide range of competitive sport opportunities for all children.
We are entering more sports festivals and competitions than ever, giving children opportunities to compete in a wide and varied range of sporting competitions. There are different levels of competition within the partnership that we enter, allowing opportunity for all pupils to be selected for something that suits them.
Below is a flow diagram of the schools competitive sport pathways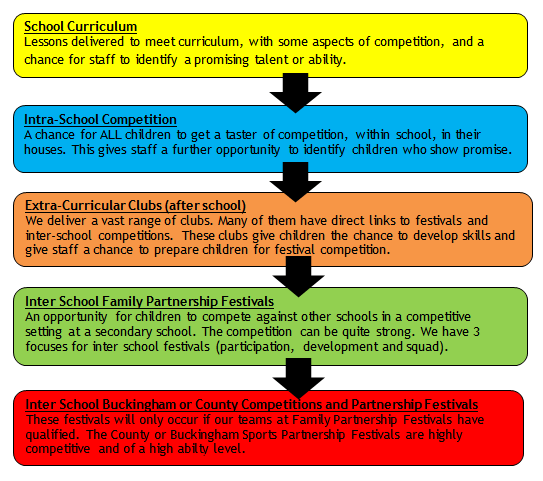 Extra Curricular Clubs
After school, we offer a number of clubs which cater for all the age ranges of children within the School. Information about our clubs can be seen here.
Our extra-curricular programme offers a vast range of sports and opportunities across all year groups.
Many of our extra-curricular sports clubs are held in the build up to a festival of that sport. The festivals are a brilliant way to expose children to playing competitive sport, while giving them the opportunity to represent our school and build confidence as part of a team. We enter into many different sports festivals throughout the school year across all key stages and our after school clubs help us to build the required skills and help the teams prepare to compete.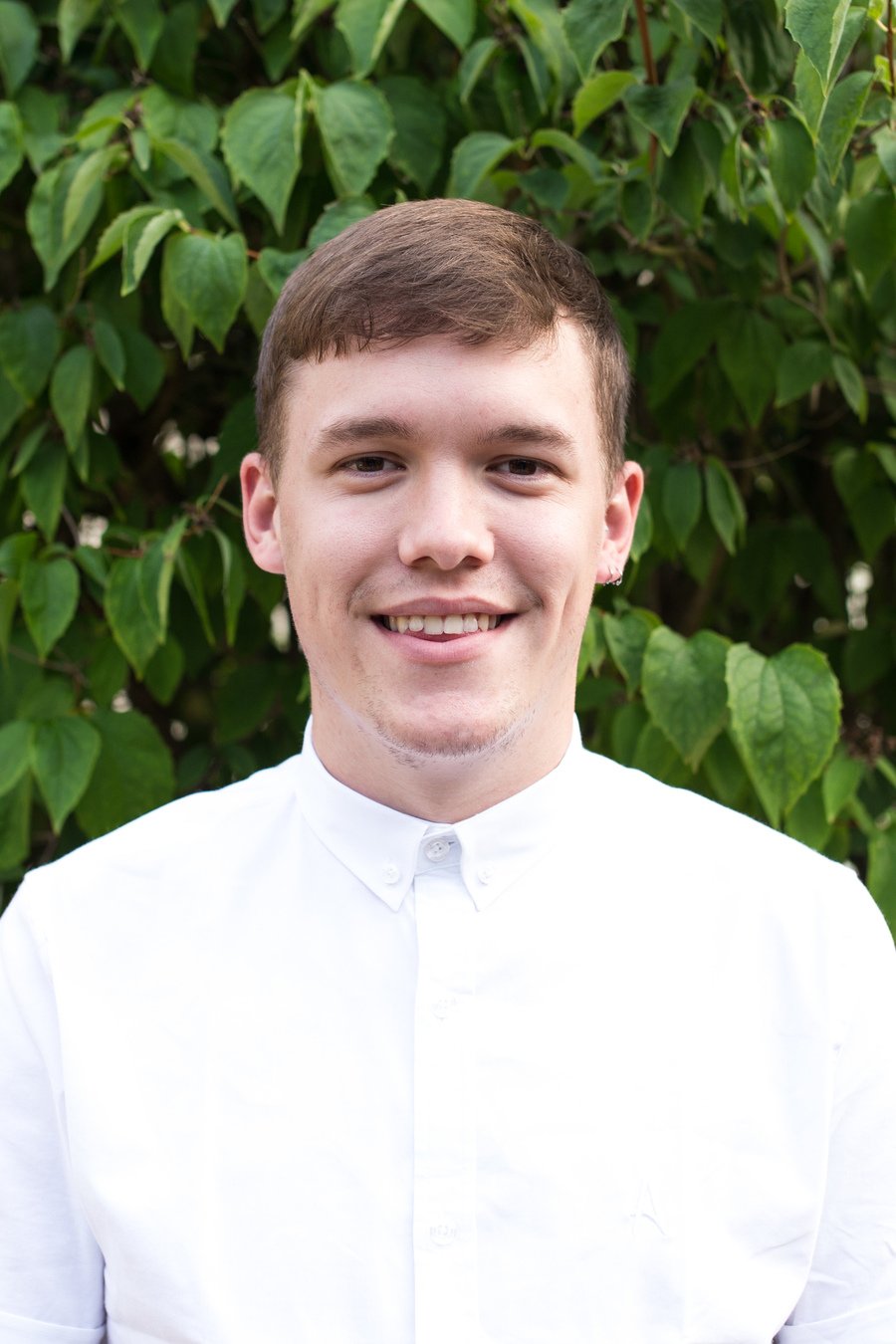 Miss Butler
PE Coordinator
sport@brillschool.org.uk