PE
A high quality physical education curriculum inspires all pupils to succeed and excel in competitive sport and other physically demanding activities.
Our ethos at Brill School is to develop the whole child in PE. We aim for our children to leave our school enjoying and understanding the benefits of health and fitness while participating in sport and competition.
We promote, through curriculum time and extra-curricular activities, a holistic approach to Physical Education. Early Years Foundation Stage and Key Stage 1 focus upon fundamental, transferable skills. Lower Key Stage 2 focus upon developing fundamental and game specific skills based within modified game situations while Upper Key Stage 2 focus upon developing tactical awareness, outwitting opponents, game play, coaching and leadership.
Brill School has a wide and varied PE curriculum, the children cover invasion games, striking and fielding games, net and wall games, gym, athletics and dance with the addition of swimming in the summer term. Having a heated outdoor swimming pool on site means that all children from Reception up to year 6 get the chance to swim and improve their skills during the summer term.
We promote the School Games, and within school we provide opportunities for sports competition with our termly Intra-School House competition. All students have a chance to access friendly competition across a wide range of activities.
"Just play, have fun, enjoy the game."
Michael Jordan, Chicago Bulls, Basketball, 6x NBA champion, Olympic Gold medalist
"I've failed over and over again in my life, that's why I succeed."
Michael Jordan, Chicago Bulls, Basketball 6x NBA champion, Olympic Gold medalist
Additionally, we are members of several inter-school networks which enable us to access a great deal of friendly competition: we are members of the Buckingham School Sports Partnership, the Waddesdon family of schools and the Thame Partnership. As a result of these links we participate in many inter-school fixtures, competitions and festivals.
After school, we offer a number of clubs which cater for all the age ranges of children within the School. Information about our clubs can be seen here.
This academic year (2018/19) the government has allocated a Primary PE and Sports Premium to spend on PE and sport to ensure that all pupils develop healthy lifestyles. The amount for the new academic year is £17,610. Last year we used our allocation to renew and increase sports equipment, increase the amount of after school clubs provided, increase the amount of sports festivals and competitions entered and to train our staff to increase their skill base when teaching PE and sport. Please click here to see the document that demonstrates the impact of the Primary PE and Sport Premium funding.
The impact of this decision is that Brill School pupils are able to compete in a wider variety of fixtures, competitions and festivals than ever before and links and pathways into local sports clubs have been strengthened giving greater capacity to improve further the quality of PE teaching and sports coaching at our school.
"The difference between impossible and possible lies with determination."
Usain Bolt, Jamaican sprinter, 100m and 200m Olympic Champion, World Record holder.
To access 'Fitter Future' please use these log in details below:
To access the programme simply visit www.fitterfuture.com and select SIGN IN followed by STUDENT. Please use the below logins dependant on which year your child is in.
Ready to roll!
Posted: Nov 26, 2020 by: Megan Chenery (m.chenery) on: PE BLOG
In Year 4 we have been practising our gymnastic skills. This week was all about the roll.. the straddle roll. We have to think about controlling our body and making sure that we were being safe and sensible. We managed to achieve lots of fantastic straddle rolls with straight legs and pointed toes!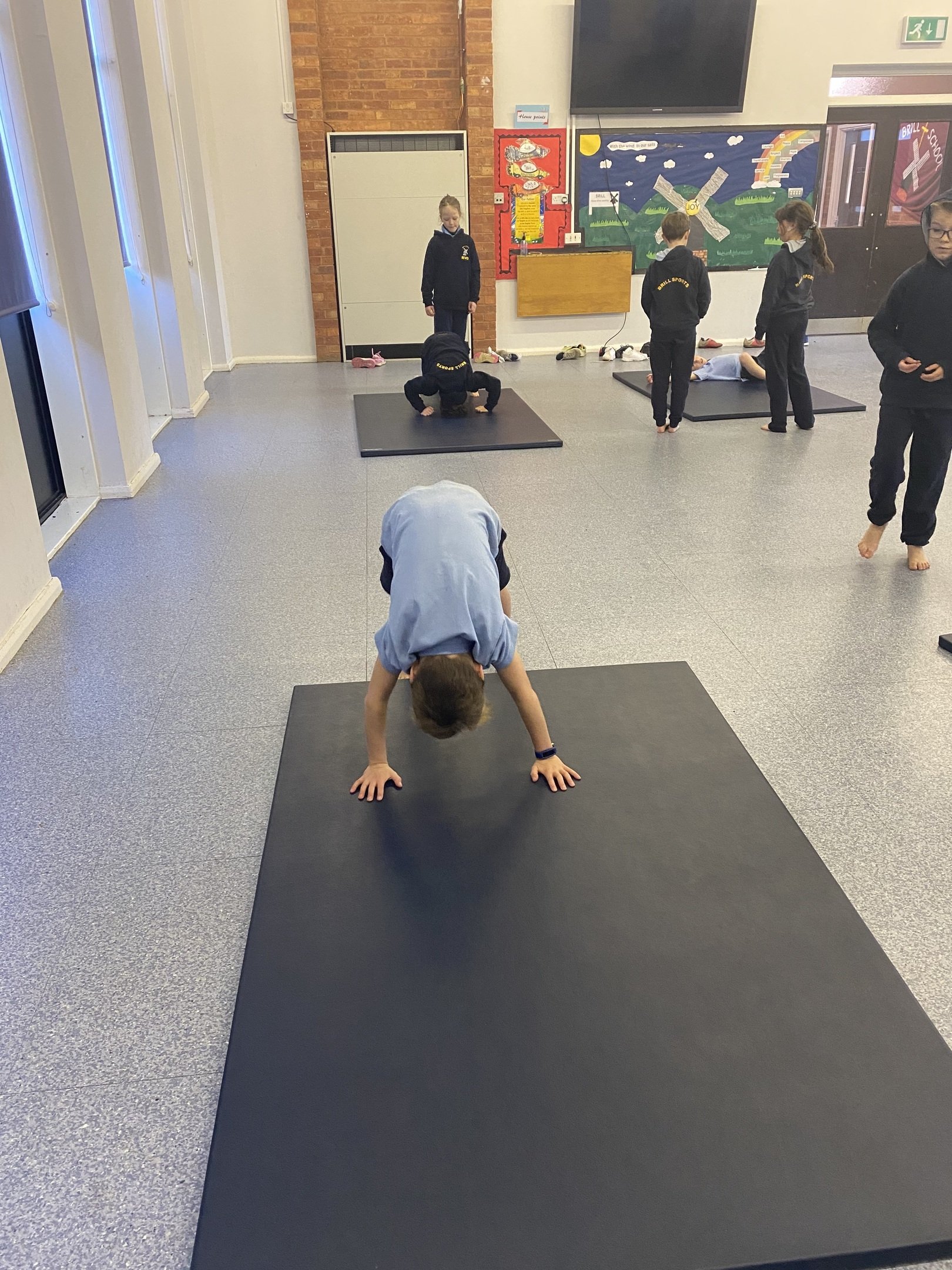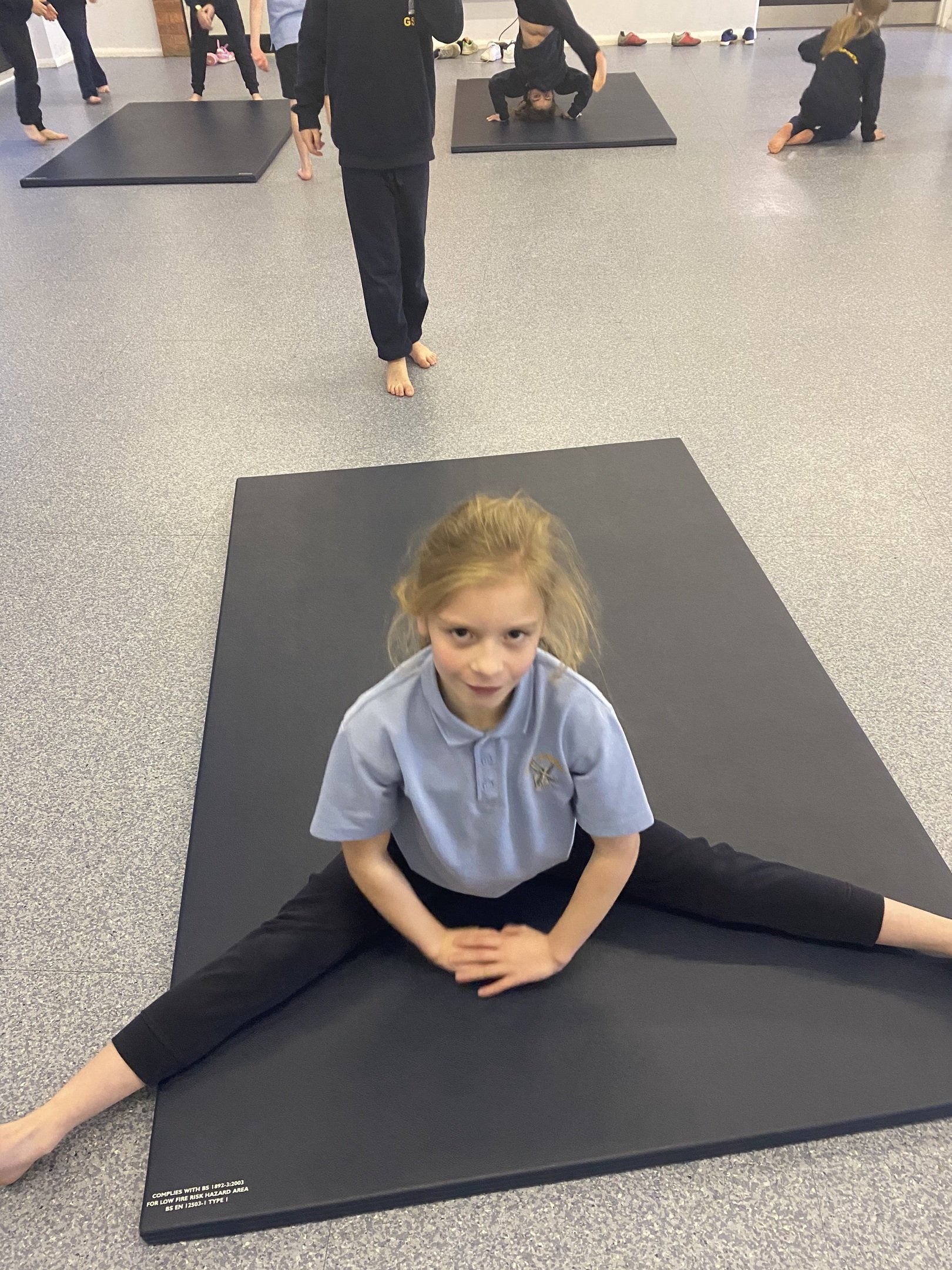 0 comments
No one commented yet.
Buckingham School Sports Partnership
We are part of a sports partnership that offers us a wide range of competitive sport opportunities for all children.
We are entering more sports festivals and competitions than ever, giving children opportunities to compete in a wide and varied range of sporting competitions. There are different levels of competition within the partnership that we enter, allowing opportunity for all pupils to be selected for something that suits them.
Below is a flow diagram of the schools competitive sport pathways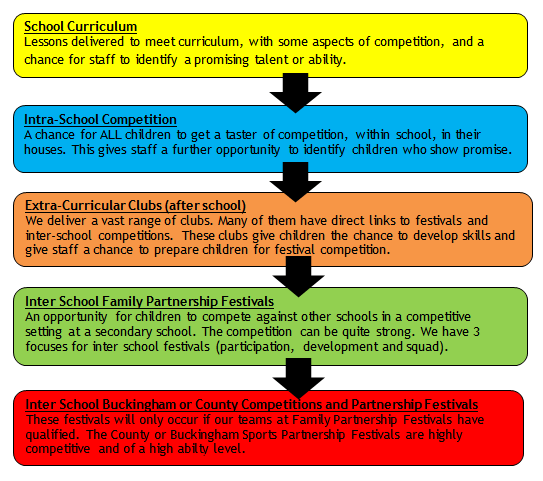 Extra Curricular Clubs
Our extra-curricular programme offers a vast range of sports and opportunities across all year groups.
Many of our extra-curricular sports clubs are held in the build up to a festival of that sport. The festivals are a brilliant way to expose children to playing competitive sport, while giving them the opportunity to represent our school and build confidence as part of a team. We enter into many different sports festivals throughout the school year across all key stages and our after school clubs help us to build the required skills and help the teams prepare to compete.
Reading and Rugby Project
At Brill, one of our aims is to link with outside club providers within our community to ensure that our children engage in sport and develop their love for it beyond school.
We have made links with our local rugby club, Chinnor for a 'getting girls in rugby' project. This has had a significant affect on the improvement of our girls reading, but also their enjoyment and engagement in a sport that they may not have necessarily chosen to try themselves before.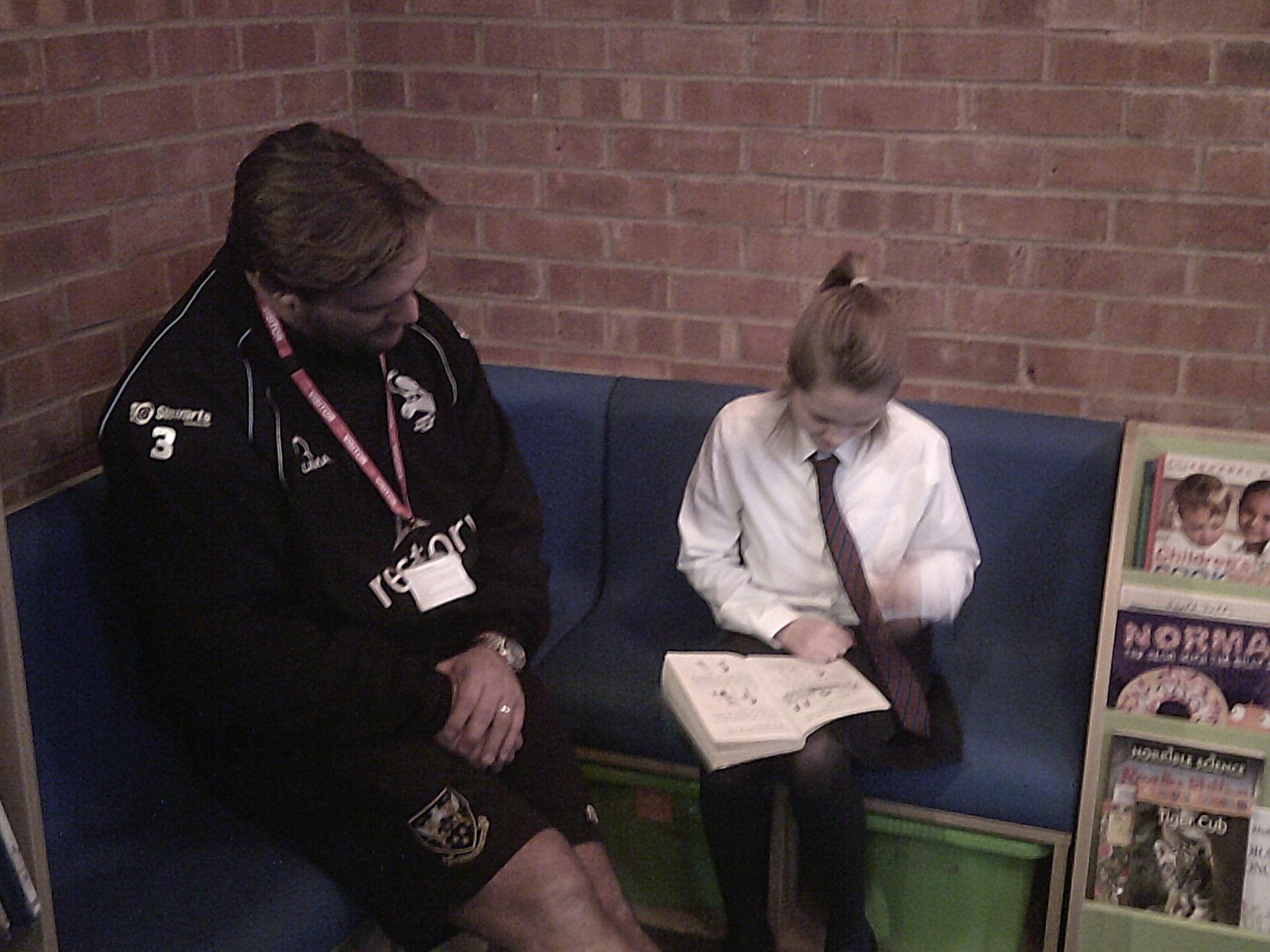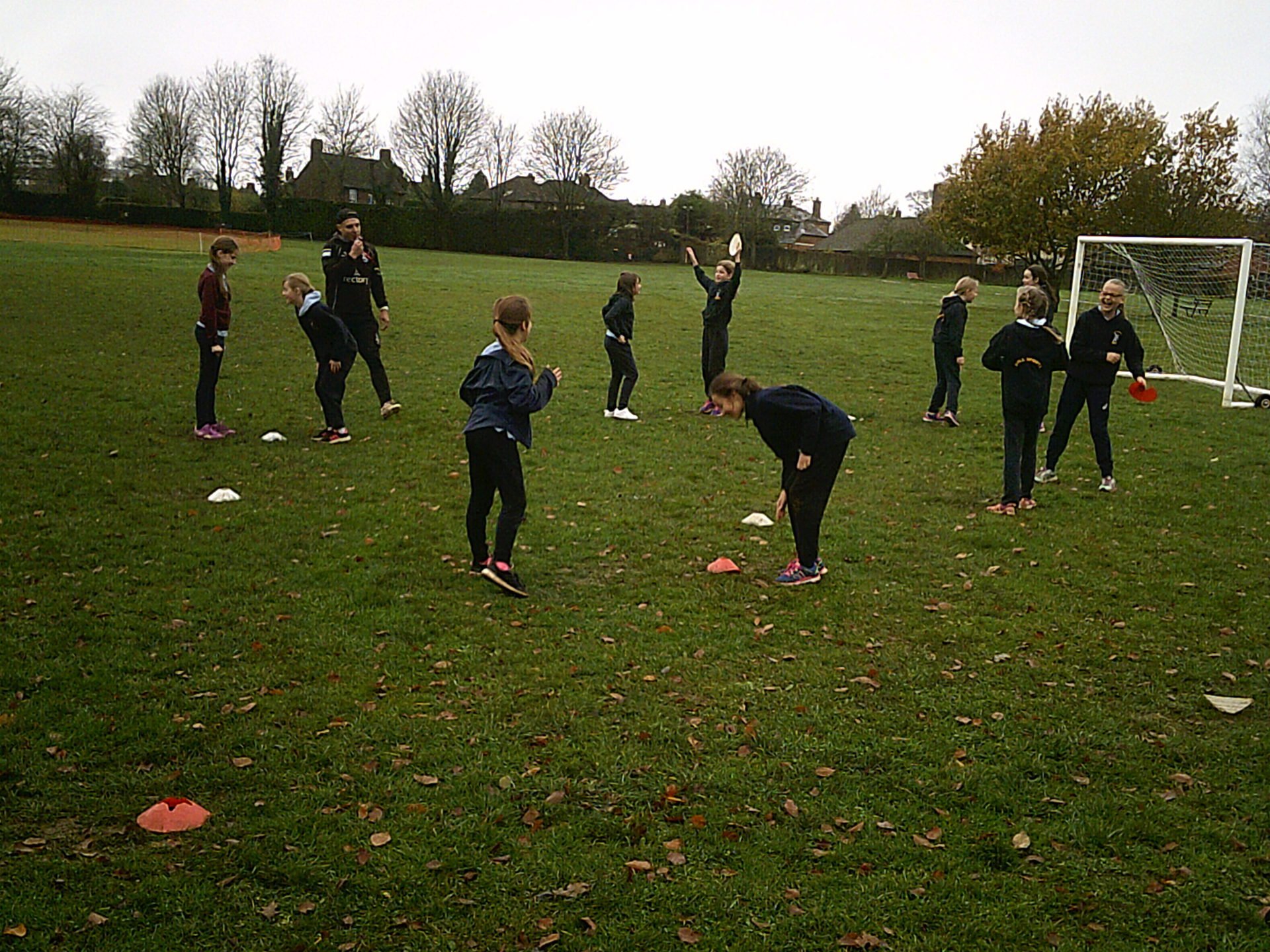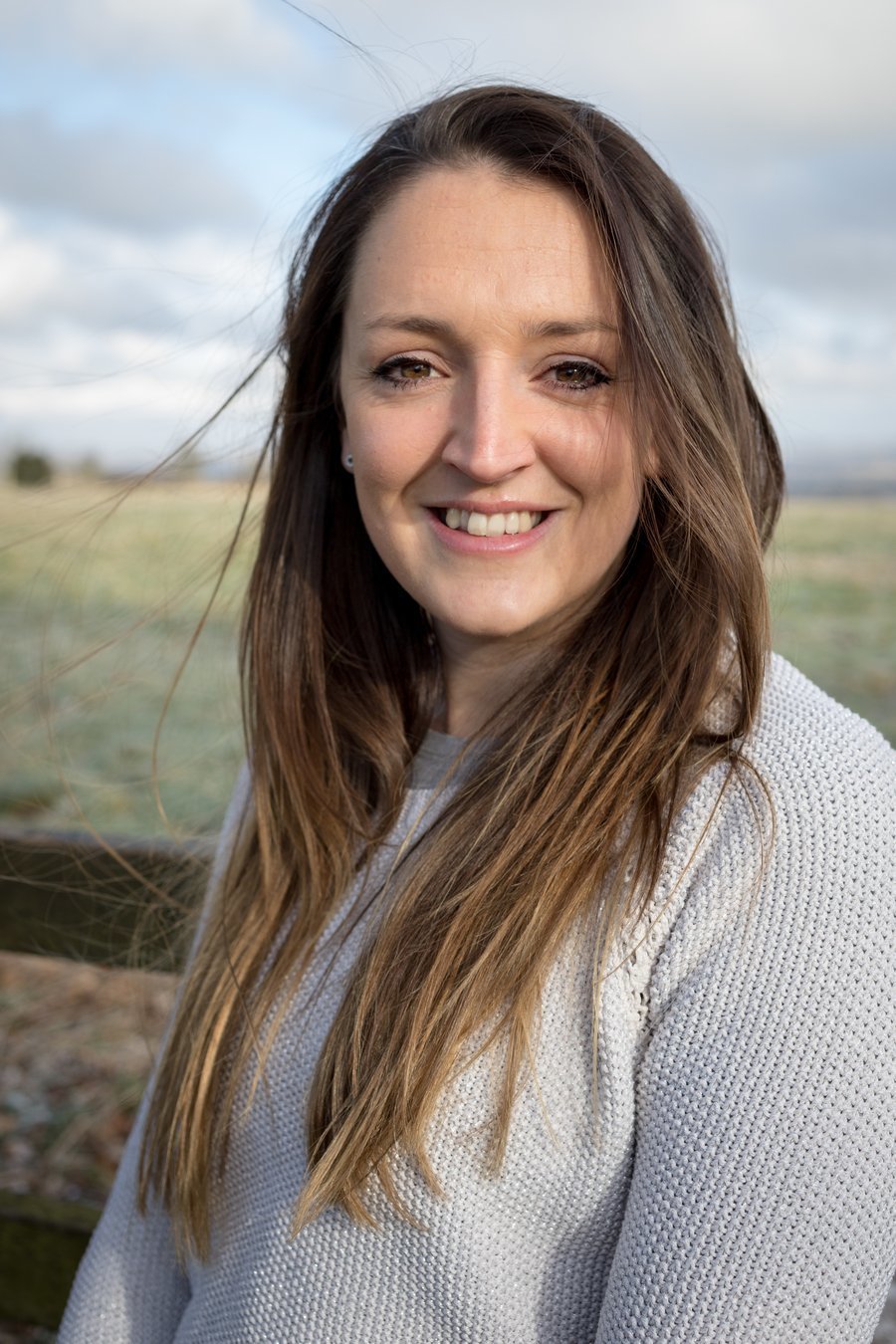 Miss Butler
PE Coordinator
a.butler@brillschool.org.uk