Welcome to PSHE at Brill School!
PSHE stands for Personal, Social, Health and Economic Education. It includes the new RSE curriculum.
Here at Brill we believe it is important to deliver a varied, vibrant and up to date PSHE curriculum that is intertwined with our Christian School Values in order to empower our children to thrive in 21st century life.
All children take part in weekly PSHE lessons which are engaging and relevant for their age group. We use the 'Jigsaw - The Mindful Approach to PSHE' scheme to provide a scaffolding of progression across the school. The whole school engages in half termly the following topics - Being me in my world,Celebrating Difference, Dreams and Goals, Healthy Me, Relationships and Changing Me. We supplement this through related topic work, our approach to personal development, Forest School and actively teaching emotional regulation.
Additionally, at Brill School, our monthly Christian Values to be embedded into daily school life and the curriculum. We believe placing our Values at the centre of school life produces empathetic, resilient and compassionate individuals that are not only proud of themselves but empowered to contribute in their wider community.
Our school values are PEACE - September, JOY - October, DIVERSITY - November, COMPASSION - December,
HOPE - January, THANKFULNESS - February HONESTY - March RESPECT - April FORGIVENESS - May ACTION - June COURAGE - July
Prayer flags made during the first week of January 2021 representing our school value of Hope.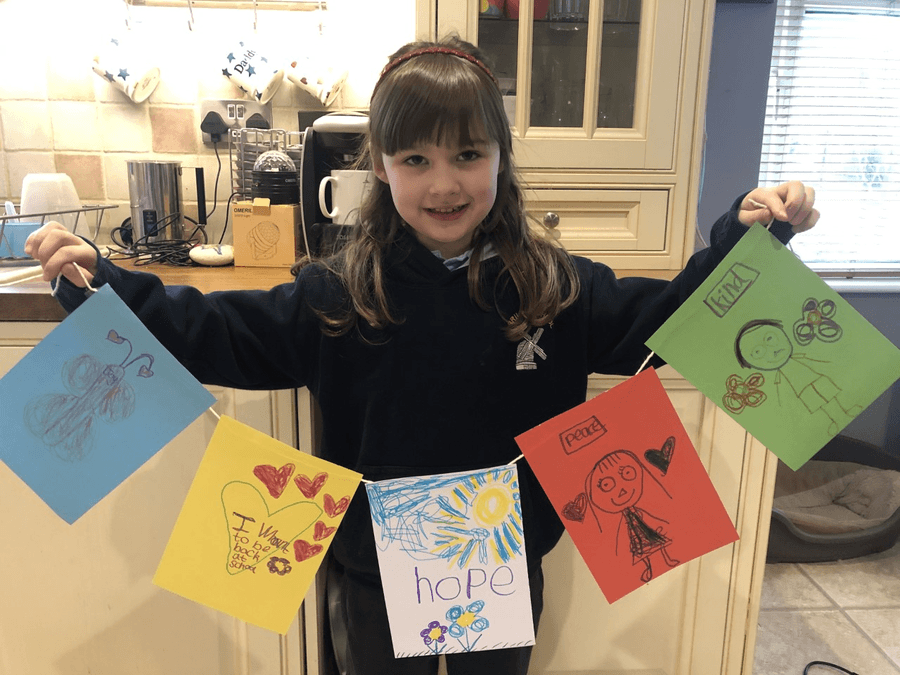 PSHE BLOG
teachers on: PSHE BLOG
This week is Mental Health awareness week. This year's theme is Nature . There is lots of research that suggests being close to nature increases our positive mental health.
As a school we will be finding some time this week to celebrate and talk about the positive effects of getting outside. Children will be engaging in mindfulness activities outside e.g. listening to sounds around them and then focussing on their own breathing, barefoot walking on the grass, finding a space in school grounds to be still, several opportunities for writing or drawing within the outdoor grounds.
There are more Forest School style ideas on MHS Primary Nature Toolkit,
click here
to view these ideas and activities, which you could do at home or at school.
We look forward to seeing what you have been up to.
---
teachers on: PSHE BLOG
Brill children will reflect on how we all have worries.
We will share how to practise good habits to help our mental well-being.
Stories such as Ruby's Worry are a great way to begin our thinking.
We will remind all children that everyone needs to ask for help sometimes.
---
teachers on: PSHE BLOG
Show Racism the Red Card
Please add a red item to your school uniform on Friday 16th October.
Have you got Red socks/shoes or a Red bow or Red hat?
This is part of an international focus and competition to 'Show Racism the Red Card'.
We will be reflecting on areas of day to day life where this needs to happen, in addition to increasing our school resources to help our children understand the importance of this issue.
---
PSHE - Piecing the Jigsaw together...
Brill School follows the PSHE/RSE scheme 'Jigsaw'. Jigsaw is compliant with the new DfE 2020 Statutory Requirements and every child here at Brill has one session a week.
The name 'Jigsaw' was chosen for the scheme as it carefully connects the pieces of Personal, Social and Health Education, emotional literacy, social skills and spiritual development. All these pieces are important for our children to reach their potential and thrive as active citizens in the 21st century. The content of this scheme involves a progressive, whole school approach which aims to help children know, value and articulate who they truly are and understand how they relate to other people in our diverse and ever-changing world.
Our lessons also include teaching mindfulness allowing children to calm practise developing their emotional awareness, concentration and focus. We also have weekly whole class reflection times.
We enrich this through related topic work ensuring that we actively expose Brill children to wider diversity, our approach to challenging personal development, Forest School and teaching emotional regulation.
Our School Values.
Our Christian Values are the foundation of all learning at Brill School. We want our children to deeply understand the values and actively practice them.
Each month we have a value that we focus on. Children are recognised throughout the month for showing these values through House Points. Those children have their names displayed on their values poster in their classroom. At the end of each month the pupil who has really encapsulated the value of the month, is celebrated and their picture put up on the Values Display in the Entrance. Their name entered for the end of term Mystery Values Prize draw.
Previous prizes include the adoption of a hedgehog, support for education in poorer communities and a lion through WWF.
Our Eco School.
Our eco council feeds ideas into our classes enabling all children to feel empowered to make a positive difference and build a sustainable future.
Testimonials
Year 1 child- "I think the Mystery Prize draw at the end of each term is exciting and makes people work hard to try and get up on the board."
Year 3 child- "I like PSHE lessons because you do fun learning through crafts and I like solving problems about life."
Year 5 child- "During PSHE lessons we learn lots about different things and can let our feelings out."
Rebecca Field (PSHE Governor)- "From walking around school and interacting with our pupils it is clear to see that our School Values are known by children across all age groups and their meanings are embedded.
There is a positive attitude towards PSHE. From our pupil voice session children said they enjoy the variety of learning styles and approaches in PSHE lessons and recording these in their scrapbooks. What children really buzz about is the Mystery Prize. I wish I could win one!"
SIAMS (Outstanding Inspection Feedback)- "A broad and highly creative curriculum provides excellent spiritual, moral, social and cultural (SMSC) provision, resulting in the development of caring, reflective and articulate pupils."
Specialised extras that we offer in school
Drawing and Talking Group
Children develop understanding of their emotions, draw them and talk about how to handle them in small supportive groups. Mrs. Keeping sees a developing confidence in vocabulary and increasing trust in each other as they listen to each other and discover their feelings are often mirrored by other children.
Mrs Keeping
PSHE Coordinator
i.keeping@brillschool.org.uk
Home Learning Resources
'Healthy Me' Resources
Learn to Cook- Video Recipes (Healthy Body)
Mindfulness and Yoga Videos (Healthy Mind)
Relationships Resources
Kindness Challenge!
KS1- Click the link below to watch the reading of the story, 'Have You Filled A Bucket Today?' by Carol McCloud
https://www.youtube.com/watch?v=pB_xoStokgg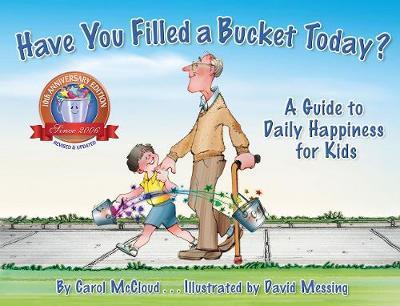 Can you and your family make your own buckets and put notes in to make each other feel good about yourselves, as well as acts of kindness you have done to each other? Who's bucket can you fill up first?
KS2- Click the link below to watch the reading of the story, 'The Kindness Quilt' by Nancy Elizabeth Wallace.
https://www.youtube.com/watch?v=gjIVLunRG7o
Can you and your family make you own kindness quilt? Can you make it using recycled or unusual materials? Who can add the most to your families quilt?