PSHE
Welcome to PSHE at Brill School!
PSHE stands for Personal, Social, Health and Economic Education.
Here at Brill we believe it is important to deliver a varied, vibrant and up to date PSHE curriculum that is intertwined with our Christian School Values in order to empower our children to thrive in 21st century life.
All children take part in weekly PSHE lessons which are fun and relevant for their age group. We follow the 'Jigsaw- The Mindful Approach to PSHE' scheme which is recognised by the PSHE Association to approach important topics in an engaging and sensitive manner.
Additionally, the staff at Brill School aim for our Christian School Values to be embedded into daily school life and instilled in our children. We believe centring our school life around our values produces empathetic, resilient and compassionate individuals that are not only proud of themselves but make us proud in the wider community.
Our first school value of the year is Peace. Congratulations to children who have shown the value of Peace in their actions.
Our new school value for October is JOY.
Returning to School - Buckinghamshire Mind Resources
2020/21
Getting School Ready After Lockdown
Prayer flags made during the first week of January 2021 representing our school value of Hope.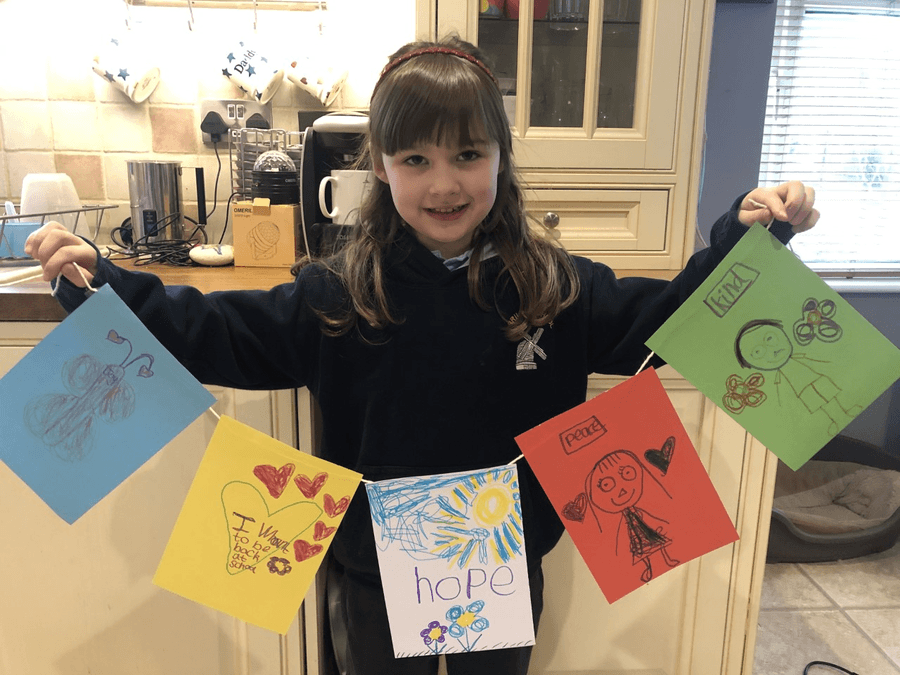 PSHE BLOG
teachers on: PSHE BLOG
In light of the recent events in America, Felix and his mum have been talking about racism, privilege and how we have a responsibility to speak up and be actively anti-racist. They're lucky to have a culturally diverse family but they think they can do more.
So they have decided to do a fundraising challenge for Show Racism the Red card, a charity that works with schools and football clubs to challenge misconceptions, stereotypes and negative attitudes, via a range of educational programmes.
They will run or cycle 5km a day together every day in June and would be really grateful is Felix's school friends could support him.
Well done, Felix. We are very proud of you.
---
Back to School Wellbeing Newsletter
Value of our Values!
Our Christian Values are the backbone of all learning at Brill School. We want our children to not only understand the values but actively show them.
Each month we have a value that we focus on. Children are nominated throughout the month in our classes by teachers and pupils if they have shown the value of the month. Those children have their names displayed on their values poster in their classroom. At the end of each month the pupil who has really encapsulated the value of the month, gets featured on the Values Display in the Hall and has their name entered for the Mystery Values Prize draw.
Previous prizes include the adoption of a hedgehog, a retired military horse, a guide dog puppy, a rescue dog, a donkey, and most recently a pig!
Piecing the Jigsaw together...
Brill School follows the PSHE scheme 'Jigsaw'. Jigsaw is compliant with the new DfE 2020 Statutory Requirements and every child here at Brill has one session a week.
The name 'Jigsaw' was chosen for the scheme as it carefully connects the pieces of Personal, Social and Health Education, emotional literacy, social skills and spiritual development. All these pieces are important for our children to be prepared for 21st century life. The content of this scheme involves a progressive, whole school approach which aims to help children know and value who they truly are and understand how they relate to other people in this ever-changing world.
Jigsaw lessons also include mindfulness allowing children to advance their emotional awareness, concentration and focus. Here at Brill we value the importance of mindfulness and the whole school comes together at the end of each busy week to clear our minds before the weekend.
Testimonials
Year 1 child- "I think the Mystery Prize draw at the end of each term is exciting and makes people work hard to try and get up on the board."
Year 3 child- "I like PSHE lessons because you do fun learning through crafts and I like solving problems about life."
Year 5 child- "During PSHE lessons we learn lots about different things and can let our feelings out."
Rebecca Field (PSHE Governor)- "From walking around school and interacting with our pupils it is clear to see that our School Values are known by children across all age groups and their meanings are embedded.
There is a positive attitude towards PSHE. From our pupil voice session children said they enjoy the variety of learning styles and approaches in PSHE lessons and recording these in their scrapbooks. What children really buzz about is the Mystery Prize. I wish I could win one!"
SIAMS (Outstanding Inspection Feedback)- "A broad and highly creative curriculum provides excellent spiritual, moral, social and cultural (SMSC) provision, resulting in the development of caring, reflective and articulate pupils."
Specialised extras that we offer in school
Drawing and Talking Group
Children develop understanding of their emotions, draw them and talk about how to handle them in small supportive groups. Mrs. Keeping sees a developing confidence in vocabulary and increasing trust in each other as they listen to each other and discover their feelings are often mirrored by other children.
Action calendar: Mindful March 2021
Mrs Keeping
PSHE Coordinator
i.keeping@brillschool.org.uk
Home Learning Resources
Jigsaw Families at Home - (Dreams and Goals theme)
'Healthy Me' Resources
Learn to Cook- Video Recipes (Healthy Body)
Mindfulness and Yoga Videos (Healthy Mind)
Relationships Resources
Kindness Challenge!
KS1- Click the link below to watch the reading of the story, 'Have You Filled A Bucket Today?' by Carol McCloud
https://www.youtube.com/watch?v=pB_xoStokgg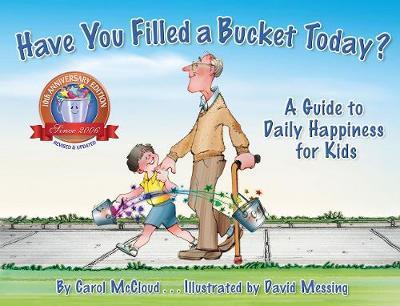 Can you and your family make your own buckets and put notes in to make each other feel good about yourselves, as well as acts of kindness you have done to each other? Who's bucket can you fill up first?
KS2- Click the link below to watch the reading of the story, 'The Kindness Quilt' by Nancy Elizabeth Wallace.
https://www.youtube.com/watch?v=gjIVLunRG7o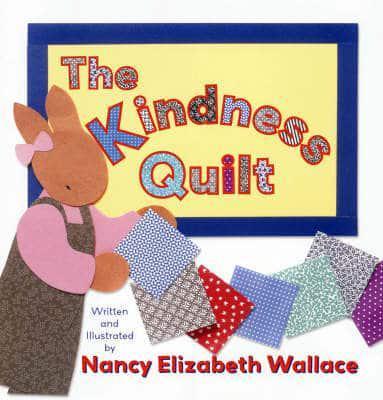 Can you and your family make you own kindness quilt? Can you make it using recycled or unusual materials? Who can add the most to your families quilt?