We are delighted to share news of the outcome from our recent Ofsted visit. Many highlights are included in the letter on our Ofsted tab!
Brill School Priorities for 2018-2019
Posted: Sep 20, 2018 by: nphipps on: School News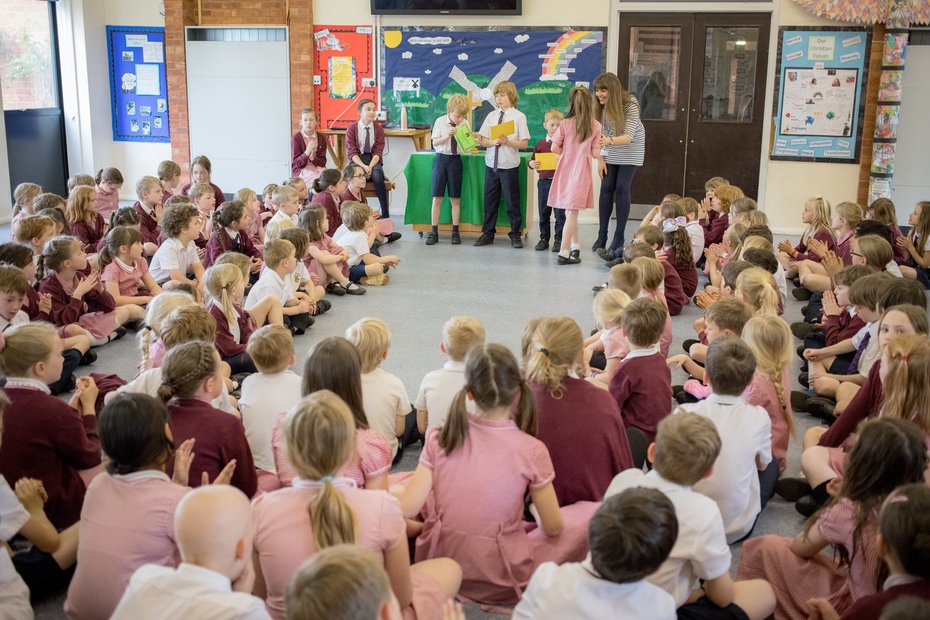 Progress
As you'll see from our results, last year was the latest in improving progress for pupils.
Last year we focused on improving guided reading with regular class sessions and homework to prepare for them. With the help of our amazing volunteers, we encouraged even more use of the library. We also developed wizard maths to include number facts for younger years and put in place short, daily sessions in spelling, grammar and punctuation which are fun and engaging.
This year writing is a big focus. Teachers will be finding exciting stimuli and contexts for writing to motivate children. There will be lots of work on editing and improving writing so that children understand the process or 'journey' and have fun with it. Classes have been involved in naming their books for this: they have 'Brilliant Brainwaves' books for drafting and 'Wicked Work' books for final drafts. Teachers are also changing the way that literacy is assessed with the larger focus on grammar and handwriting that is now expected in schools.
In maths, we will be using more 'hands-on' maths equipment to help all children get a deep understanding of number. Have you seen Mr Gore talking to Sky News about this? Maths equipment especially helps children with 'dyscalculia' (the number equivalent of dyslexia) but is very important for all maths learners.
Did you know that children's progress is tracked very carefully each half term? All class teachers meet with the leadership team to review where every child is with maths and literacy and what challenge or support they need next. This year we're going to track progress in science in the same way.
Growth mindset
Making rapid progress is partly about children having the confidence to challenge themselves. Our pupils understand growth mindset but we need to go further and help all of them rise to a challenge, take risks and see failure as a learning opportunity. We'll be running an evening for parents about how to help with this - dates coming soon.
Supporting every child
Last year we started using our highly skilled teaching assistants slightly differently in some classes. We organised their time so they could support all children, including those with additional needs, and to actively help children develop their independent learning skills. This approach has really helped children of all abilities and needs tackle more challenging learning tasks, make rapid progress and feel successful.
We have also learned that many strategies for helping children with specific learning needs can help all learners, whether it's hands-on maths equipment, different coloured backgrounds to help reading, or using different shapes to teach about word types. More and more of these powerful strategies will appear in all our classrooms.
We are tracking the impact of our new timetable for specialist support and continuing to improve how we work in partnership with the parents of children with additional needs.
We will also be offering some workshops and information evenings for parents who want to know how to support their child at home, whether or not their child has any additional needs.
Improving our learning environment
After successful development of the library and the ICT suite, the process of transforming our Year R space has begun this summer. Our new teacher, Gill Salt, has created an imaginative and purposeful outdoor space. Parents and children now come in together at the start of the day through our new entrance and more is to come. Read more on the new Year R blog!
We remain keen to tackle our smallest classrooms in Year 3 and 4 and expand the hall next. We're very constrained by budget as you can imagine but we're exploring all the options we can.
0 comments
No one commented yet.
Our Year 1 Safety Spokespeople Go Live!
Miss Chenery could not have been more proud, Miss Reynolds had to wipe a tear away and Mr Dickson was waiting in the wings to join the performance if needed.........but Caitlin had it covered. What a performance! We wanted to share and we hope you enjoy watching Caitlin as Matilda. I have a feeling this is just the beginning.