Collective Worship
Jesus said "I have come so that you might have life - life in all its fullness."
(St John's gospel Chapter 10, verse 10)

As a Church of England school we have strong links with All Saints Church, Brill and with the Oxford Diocese. We hold daily acts of collective worship in the form of worship following the Anglican Liturgy.
Organisation
As a Church of England school we will provide a daily act of collective worship which is based on Christian principles. The act of worship will be appropriate for the ages, abilities and backgrounds of all pupils and allow those pupils from non-Christian families to join in. In order to achieve this there will be:
A Christian Value - these are discussed and planned for each half term.
A reading or story - these may be from the Bible or other cultures and may be read or told by a child, teacher, visitor or member of the All Saints Church.
A hymn or song - with a link to reflection or Christian principles.
A prayer or blessing - these may also be taken by any of the above named people and may be written/said by children.
A time of quiet reflection - image, Biblical quotes or questions on the whiteboard for pupils to think about/Prayer Space Week.
The Lord's Prayer - this will feature regularly in worship.
Appropriate music - children and staff will be encouraged to listen carefully to appreciate the gift and talents of the composers, musicians and singers.
Our School's Christian Values
Value

Bible Quote

Honesty

"Tell the truth to each other." Zechariah 8.16

Service

"Serve one another in love." Galatians 5.13

Love

"Love is patient and kind; it is not jealous or conceited or proud." 1 Corinthians 13.4

Compassion

"Clothe yourselves with compassion, kindness, humility, gentleness and patience." Colossians 3.12

Hope

"For surely I know the plans I have for you, says the Lord, plans for your welfare and not for harm, to give you a future with hope." Jeremiah 29.11

Thankfulness

"Every time I think of you I give thanks to my God."
Philippians 1.3

Diversity

"Live in harmony with one another." Romans 12.16

Respect

"Do to others as you would have them do to you."
Matthew 7.12

Joy

"Rejoice always, pray continually, give thanks in all circumstances; for this is God's will for you in Christ Jesus."
1 Thessalonians 5.16-18

Peace

"Blessed are the peacemakers, for they will be called children of God." Matthew 5.9

Forgiveness

"Just as the Lord has forgiven you, so you must also forgive others." Colossians 3.13

Courage

"Be strong and courageous; do not be frightened or dismayed, for the Lord your God is with you wherever you go." Joshua 1.9
Timing
The total time for collective worship is 20 minutes and will be at 10.25am on Monday, Tuesday, Wednesday and Thursday and at 2:20pm on Friday.
Monday: Whole school-Christian Value themed worship led by SLT.
Tuesday: Whole school singing collective worship, led by Miss Jones, Miss Reynolds and Miss Webb.
Wednesday: Whole school Christian Value themed worship by Priscilla and Jenny of All Saints Church (community and parents invited to attend).
Thursday: Whole school extra-curricular celebration worship led by Miss Butler.
Friday: Whole school learning celebration worship led by Mrs White-Headteacher (parents invited to attend).
Parents who do not wish their children to take part in Collective Worship have the right to withdraw them in line with the DfE requirements and need to inform the Headteacher. The school will provide supervision for such pupils.
Prayer Space
Every year Reverend Jenny Edmans coordinates a fantastic Prayer Space week at Brill School. One of our rooms is transformed into a calm, tranquil and reflective space where all our pupils take part in reflective and thought provoking activities. There is a huge amount of community and church support, a variety of people come in during this week to lead and support our pupils in these enriched activities that develop and provoke the children's spiritual, moral, social and cultural understanding and learning. Our community are involved and invited to come in towards the end of the week too.
The experience and positive impact our pupils gain from this week is incredible. The theme this year has focused on creation and our local environment. I have heard nothing but positive feedback from parents, staff and pupils which shows the impact it has had on the School. Thank you to those parents that did pop in to experience this wonderful space filled with opportunity for reflection and thought provoking questions and tasks.
Below are a few quotes from pupils who have commented on their experience in Prayer Space.
"My favourite part was the tranquil bubble tube which sat surrounded by comfy cushions. The happy colours of the tube helped you to relax and think about things that we are thankful for."
Year 6 pupil
"The Prayer Space is a lovely relaxing place where you can think, question and pray to God at the same time."
Year 4 pupil
"I loved making the bees because you could think about how they look after God's world."
Year 5 pupil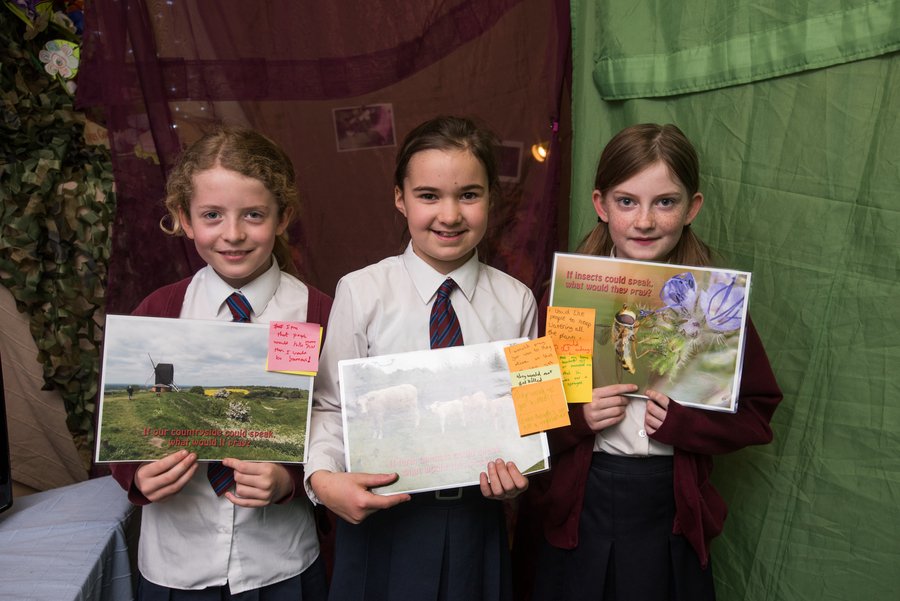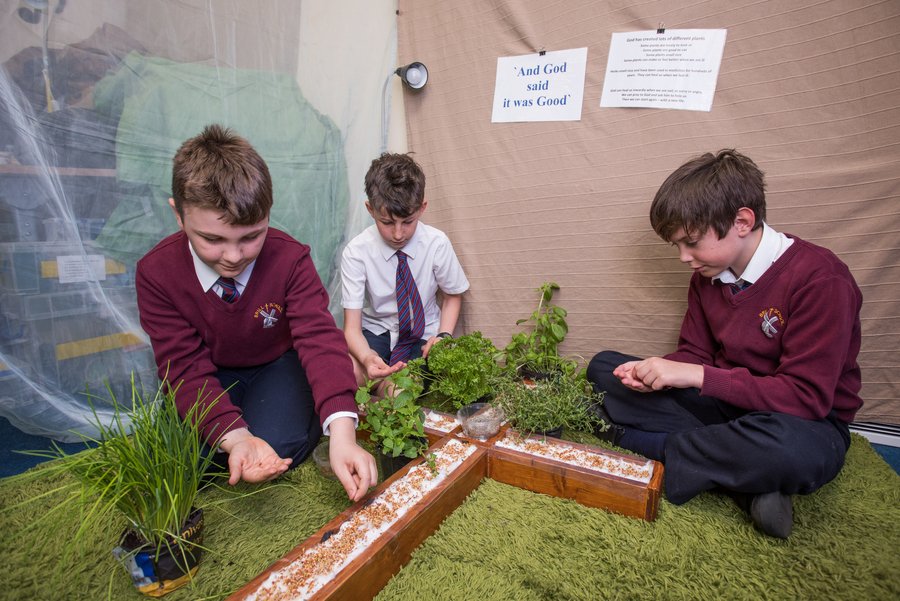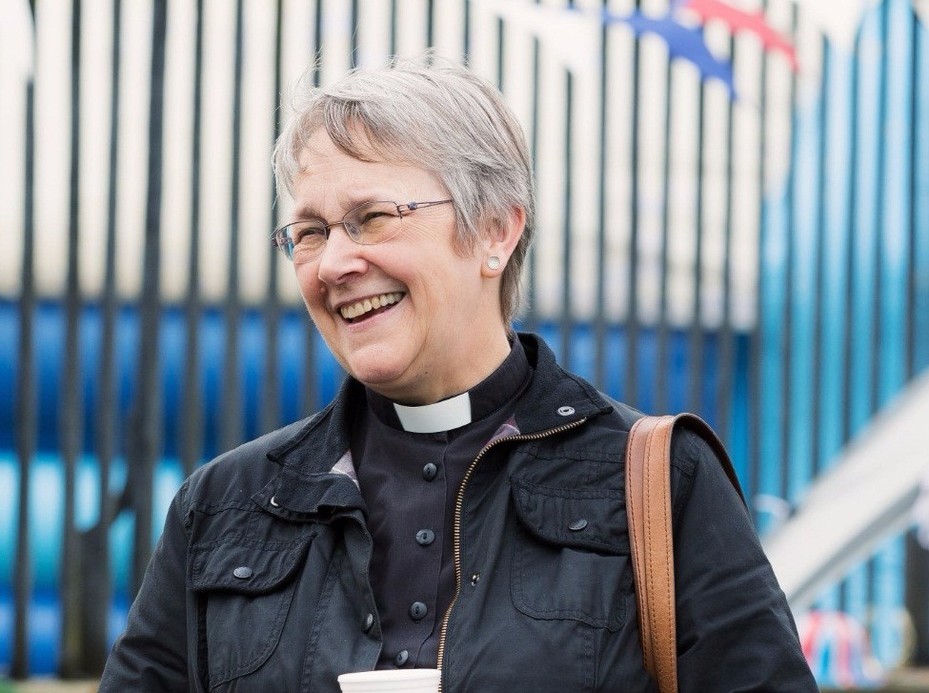 Reverend Priscilla Slusar