Latest News and Updates from Brill School
09.11.2020
Parent Update Evening
Our 3-5 Year Aims and Priorities for 2020-2021
Below is a presentation from our Chair of Governors, Liz Cotgreave. Liz shares our aims for the next 3 to 5 years and the outcomes of our 2020 Parent Survey, then highlights a few of this year's priorities. We've picked some of these to tell you more about in the videos that follow.
The following set of slides are a more detailed version of those in Liz's presentation, and you can see the 2020 Parent Survey results here.
Priorities for 2020-2021
Below Mrs White and the Team share videos explaining how we plan to address some of these priorities and why we feel these are important areas to focus on this year. We will share more videos updating you on our progress in each area of our priorities throughout the duration of the year.
Aim #1: Brill children move on with 'the wind in their sails': with the resilience, thirst for learning and values to sustain them beyond their Brill School years.
Priorities for 2020-2021:
Ensure all stakeholders have a clear understanding of what a 'BRILL child' means and have clarity on our school vision.
The video below will explain to you our curriculum's vision for all pupils at Brill School and explains to you what we mean by 'The Brill Child'.
Watch the short video below where Mrs White focusses on, in more detail, three areas of the 'Brill Child'.
Our Curriculum's Vision
See below the curriculum vision document that Mrs White has discussed above.
The Whole Child
Watch the short video where Mrs Keeping talks about how we put emphasis on developing the 'Whole Child'.
Watch the short video below to hear from Mrs Oliver, our new SENCo.
Please visit the subject pages on our website, under the Curriculum tab to hear from other members of the team talking about how we approach specific areas of the curriculum in engaging and innovative ways.
Watch the short video below to hear from Mrs Green who explains how the new outdoor area for Year 1 enhances and enriches Year 1's curriculum.
Watch the short video below to hear Mrs Keeping sharing her passion for Forest School and its benefit on the children's curriculum.
Parent feedback and Q&A session
Please watch the video below to hear about our follow up Q&A session, which will be held on Teams.
3.11.20

New routine for drop off and collection

Thank you for your cooperation this morning while we trialled a slightly amended version of our staggered morning start.

Tomorrow we will once again ask

all parents and children to wait on the field

and we will bring in a year group at a time.

The teachers will hold up their year group signs when it is time for your children to come through to the playground.

We ask that all parents go directly to wait on the field in the morning and do not enter the staff car park or walk along the pavement to the side of the staff car park to get to the school - please take this into account if you need to leave a little longer to walk around to access the field in the morning.
Please wait on the field until you see your class teacher hold up your year group number. Parents and children can then come forward to the field gate.
We ask parents to clear the area promptly.
We will then use the same system to release the children in the afternoon, where we again ask parents to wait on the field until your year group sign is held up.

We hope this will alleviate some of the potential for cross over of parents and children. If any parents are running late and miss your child's year group entry, please do not come up the pavement as others will be exiting that way, but wait on the field until all year groups have come through and parents cleared the area, then you may come forward.

Thank you for your ongoing support.

Mrs White
Brill Results!
Posted: Dec 7, 2018 by: office on: Brill Highlights
Brill School in the top 10% of Buckinghamshire schools for progress and attainment!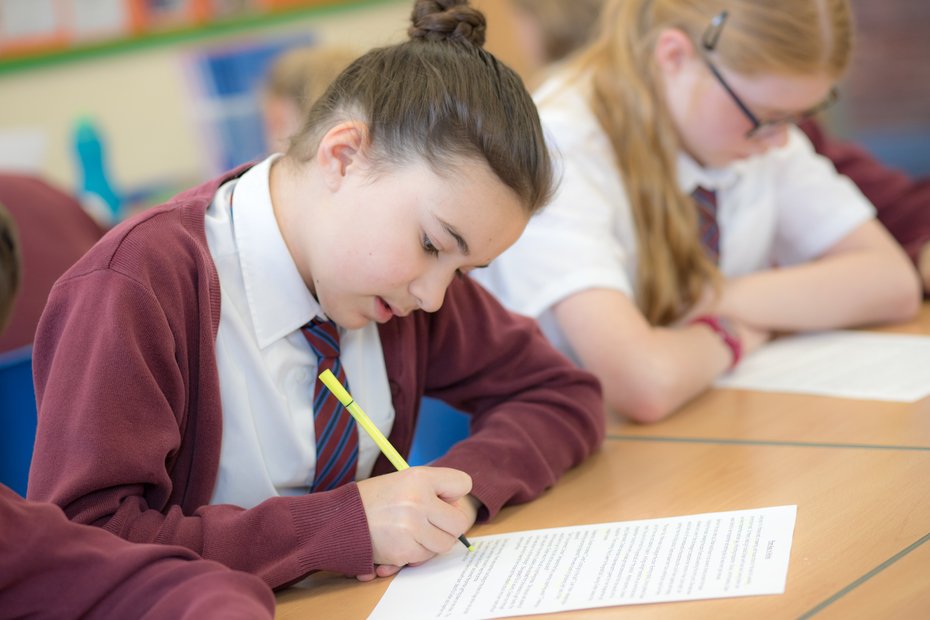 Our school has gone from strength to strength with outstanding results for our 7 and 11 year olds in SATs. Did you know their hard work puts Brill's results in the top 10% of the 229 Buckinghamshire primary schools for reading, the top 7% for writing and in the top 6% for maths? We're especially pleased because these percentages are based largely on progress (how much children develop between entering and leaving the school) rather than just the scores they got.
We are ambitious for all our pupils and aim to be in the top 10% or higher over the coming years. Yet this isn't all we are ambitious about.
We are not satisfied with only great results in core subjects. We want resilient, creative learners guided by strong values and we want to give them enriching, happy and secure primary school years.
We think what makes Brill special is the work we put into developing a curriculum and learning environment that means pupils develop in all these ways, flourishing as individuals, and leaving Brill 'with the wind in their sails'.
Our priorities for the coming school year are rooted in our belief that our pupils will do best when we get this balance right, when we create a caring environment rooted in our Christian values and when we work together as a whole school community.
If you would like to see more detail on the school's results, then please read this blog post on how we did last year - or go to the government's Compare Schools website here.