YEAR 1 - PARENT INFORMATION
Home Learning: Week Commencing 19th October
Hello everyone,
For those children who are unable to attend school this week due to illness or COVID-related reasons, here are some learning resources for you to access. You do not have to do these tasks, but they are there if you would like to. They are directly linked to the work we will be doing in class. These will be refreshed weekly.
English: Please see the PowerPoint in the file list below. There are spelling, reading and writing tasks within this.
Maths: Here are the video links for this week's lessons. The file list below includes the worksheets to accompany this.
Lesson 1: Number bonds to 10 https://vimeo.com/463894279
Lesson 2: Compare Number bonds https://vimeo.com/463895735
Lesson 3: Addition - Adding together https://vimeo.com/466112329
Lesson 4: Addition - Adding more https://vimeo.com/466113127
Lesson 5: Addition - Adding more part 2 https://vimeo.com/467818478
Science: In the file list is a word document with a range of Science tasks and activities to keep you busy.
Happy learning!
Miss Butler
| Name | |
| --- | --- |
| Monday 19th October.pptx | Download |
| Y1-Autumn-Block-2-WO6-Number-bonds-to-10-2019.pdf | Download |
| Y1-Autumn-Block-2-WO7-Compare-number-bonds-2019.pdf | Download |
| Y1-Autumn-Block-2-WO8-Add-together-2019.pdf | Download |
| Y1-Autumn-Block-2-WO9-Add-more-2019 (2).pdf | Download |
| Y1-Autumn-Block-2-WO9-Add-more-2019.pdf | Download |
| Year One.docx | Download |
Showing 1-7 of 7
Hello Year 1 Parents,
It has been a pleasure to get to know your children over the last few weeks. Normally at this time of year we would be welcoming you all into the classroom for our Meet the Teacher session, but seeing as that is not currently possible, I have recorded a Meet the Teacher video which runs through some of our key routines, focus areas and reminders. I've also done a little tour of the classroom and our brand new outdoor area so you can get a taster for your child's learning environment!
I hope these are useful and as ever, if you have any questions or would like any more detail or explanation of anything, please don't hesitate to get in touch.
I look forward to speaking/seeing you all soon!
Miss Butler
https://www.youtube.com/watch?v=WhqtFaYPVFc
Email: a.butler@brillschool.org.uk
Ways you can help support your child's learning
Reading with you child often and discussing the story and the characters.

Select texts from our Year 1 recommended book list to read with your child.
Help your child become familiar with any key words or spellings which will be sent each week along with the learning log task.
Reading
Reading is taught in Guided Reading sessions. Each week your child will read with an adult in a small group with a particular focus to each session. As well as this your child will have a reading book to take home and bring to school each day and a library book to share with you at home. Practicing reading and sharing books at home builds confidence and really makes a difference. Once completed at home please write a short note in the communication book and your child will be able to change their book on any day.
There are two main skills for successful reading, a sound phonic knowledge and quick recall of every day irregular sight words (tricky words). Phonics will be taught on most days in differentiated groups so that your child will be able to apply phonic skills to decode unknown words. All children will also have a few high frequency sight words each week to practice either reading or spelling. These will be sent home in the small red book on most Fridays.
Writing
This term we will be encouraging children's writing by sending Sunny the meerkat home with a different child each afternoon. We hope that everyone will have a go at writing Sunny's diary and reading this out the next day. This is lots of fun and the children really enjoy having Sunny join them in whatever they happen to be doing that evening. Please don't feel you need to print out photos. We love to see the children's drawings and I know it can get stressful when ink cartridges run out!
The Curriculum
At Brill School, English, Maths and Core Skills are taught through focused daily lessons; usually in the morning. For other lessons we have in recent year moved away from narrow subject based teaching and have developed a curriculum that is imaginative, child focused and cross curricular.
Year 1's thematic topic units for this year are:
| | | |
| --- | --- | --- |
| Term | Theme/topic | Main focus |
| Autumn | | Geography |
| Spring | | History |
| Summer | The Great Outdoors | Outdoor Education |
Click on the topic units for an overview document for the term's work or on the subject links for more information about the long term curriculum in each specific area.
(Music and Modern Foreign Languages are taught once a week by our Subject Specialist Teachers)
Miss Butler
Class Teacher
Mrs Green
Teaching Assistant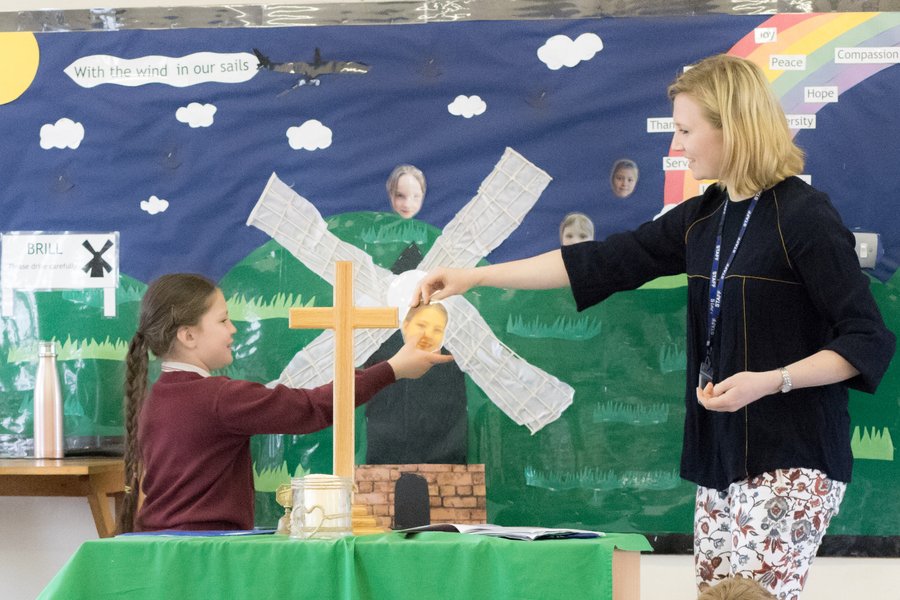 Year 1 Wow Moments!
teachers on: Year 1 Wow Moments!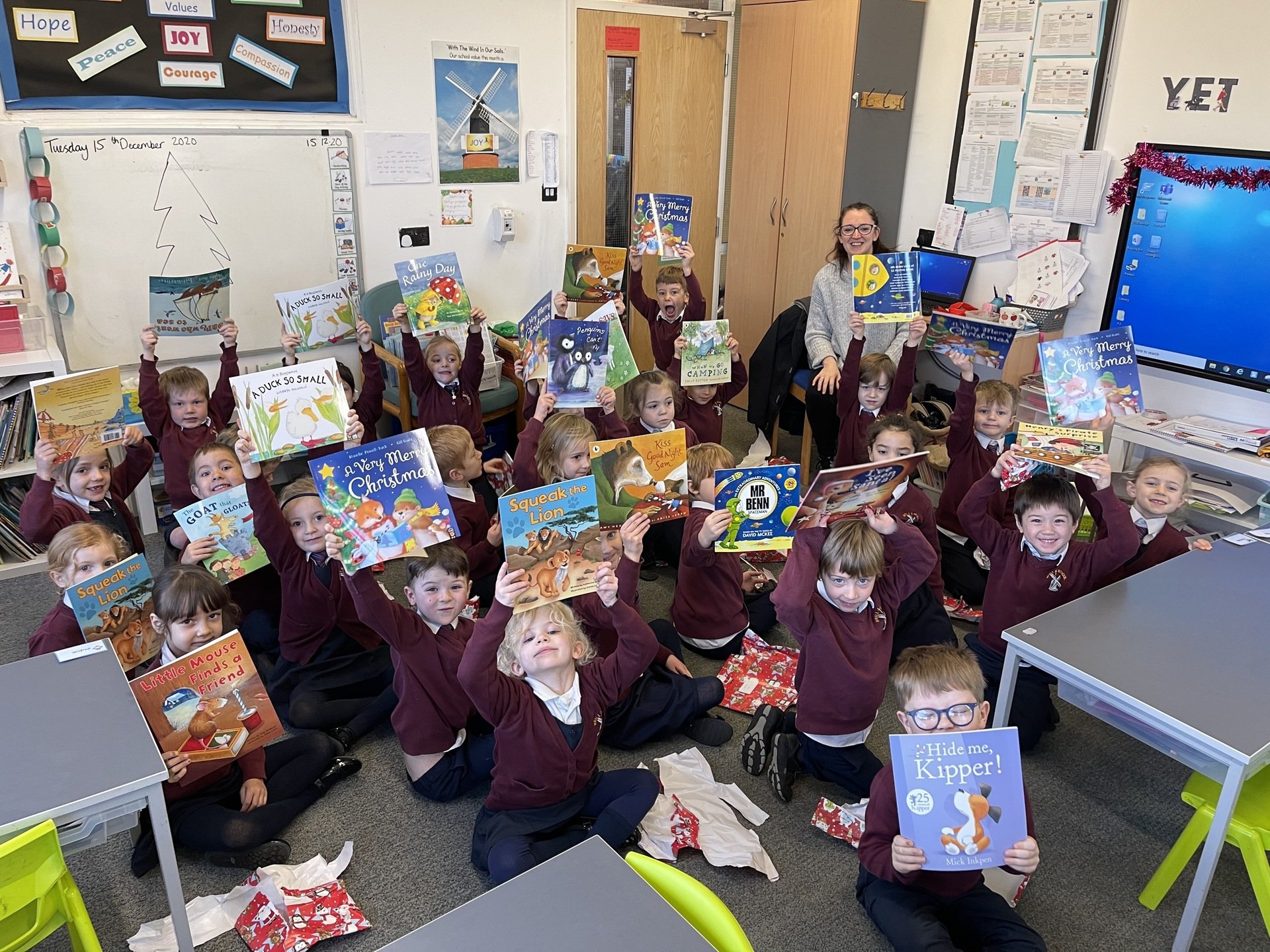 The children in KS1 have been very lucky!
Following a COVID safe visit from Santa, we were very excited to see that 'special man in red' outside our window this morning! The children rushed to look out of the windows and waved merrily to Santa. It was a joyful moment to share with them! A letter was written to the class saying how proud he was of how hard we have been working, especially on showing the school values and wizard maths! Enjoy your special bed time story Year 1.
---