Year 1 - Parent Information
Dear Parents and children,
Welcome to Year 1!
We hope everybody has had a lovely summer break and are as excited as we are about the upcoming year together. I cannot wait to get started and learn lots of new things about you all along the way. We are very lucky to have Ms Busby and Mrs Chisholm in our Year 1 team this year and I know they cannot wait to have some fun with us!
The curriculum/topic webs will be updated each half term, outlining the learning taking place. Please feel free to take a look. It is named 'Topic Web Autumn 1' and are situated below our staff pictures to the right. Our new topic is 'My Family History'.
Our PE days this term are on Monday's (swimming), please can children bring their full swimming kit into school on this day and Wednesdays, please can all children come to school dressed in their normal PE kit.
Please note that if children have a sporting club after school they should come to school in their school uniform bringing their PE kit in a bag to change into at the end of the school day.
If you have any questions or queries, please do contact the office - office@brillschool.org.uk
Mr Backhouse - j.backhouse@brillschool.org.uk
Please note that this email is not monitored during the school day as I am teaching. My admin time will be after the school day ends at 3pm, Monday to Friday. For all immediate enquiries please contact office@brillschool.org.uk
Ways that you can help
support your child's learning
Reading with your child often and discussing the story and the characters.

Select texts from our Year 1 recommended book list to read with your child.
Help your child become familiar with any key words or spellings which will be sent each week.

Help your child to practise their times tables for wizard maths.
Reading
Reading is taught in Guided Reading sessions. Each week your child will read with an adult in a small group with a particular focus to each session. As well as this your child will have a reading book to take home and bring to school each day and a library book to share with you at home. Practicing reading and sharing books at home builds confidence and really makes a difference.
There are two main skills for successful reading, a sound phonic knowledge and quick recall of every day irregular sight words (tricky words). Phonics will be taught on most days in differentiated groups so that your child will be able to apply phonic skills to decode unknown words. All children will also have a few high frequency sight words each week to practice either reading or spelling.
The Curriculum
At Brill School, English, Maths and Core Skills are taught through focused daily lessons; usually in the morning. For other lessons we have in recent years moved away from narrow subject based teaching and have developed a curriculum that is imaginative, child focused and cross curricular.
Year 1's thematic topic units for this year are:
Term

Theme/topic

Main focus

Autumn

1 My Family History

2

History

Geography

Spring

3

4

Geography

History

Summer

5

6

Geography

History
(Music and Modern Foreign Languages are taught once a week by our Subject Specialist Teachers)
The King's Coronation
The children celebrated the King's Coronation! We all dressed up in our best Queens, Kings or red, white and/or blue.
The children looked AMAZING!
Thank you for a brilliant day and we hope you enjoy the long weekend!
Miss Marriott, Mrs Chisholm and Miss Cruickshank :)
50s and 60s Day!
What a wonderful way to end our exploration of our topic 'My Family History'!
Our classroom was set up into rows, we used chalkboards to write on and Miss Marriott used a bell to signify the beginning and end of each session. We practiced the three r's - reading, w'riting and a'rithmetic, made jelly, played playground games, played with toys from the time, watched the Queens coronation and the 1966 World Cup final and to finish off, we even ate blancmange!
It was such a great way to round off our topic, the children were so involved and it was really special to hear them sharing all that they had learnt.
Thank you for your effort in the children's costumes- they looked amazing!
We hope everyone has a great Easter break.
Miss Marriott, Mrs Green and Mrs Chisholm :)
Spring Term 2
Year 1 have been exceptionally busy so far this half term! We've worked hard exploring our new topic 'My Family History' by interviewing some of the classes grandparents, considering questions such as 'Did Granny have an Xbox?' We've explored different things at home and different toys in the 1950s and 60s, comparing them with todays.
Literacy
In Literacy, Year 1 have wowed us with their writing abilities! We have been reading excerpts from Roald Dahl's autobiography, inspiring us to write instructions for how to make 'Squashed Fly Biscuits'. Which we had a go at making ourselves! (photos below). This was great fun and the children loved getting so involved!
World Book Day
We celebrated World Book Day earlier in the term, it was great to see the children dressing up and get so much enjoyment from discussing different books! Each class selected a few children to perform in a whole school fashion show at the end of the day which was great fun. We also had a special visit from an author (Maz Evans) who was incredibly charismatic and her enthusiasm for writing really inspired the children!
Science Week
This week we've been investigating and exploring all things Science! On Monday we had an amazing visit where we were able to experience a planetarium in the hall! We learnt lots about space, stars and different planets. We undertook an investigation asking if the length of the string in a cup and string telephone effects the sound travelling. We did a mini-investigation around germs and soap and how important it is to wash your hands. And we've been reading about famous scientists including Marie Curie, Stephen Hawking and Albert Einstein. It's been great to see the children get so involved and show a real love for Science.
Maths!
The class have been working really hard in Maths, we've just finished our topic on Addition and Subtraction and have just begun exploring Place Value up to 50. Today Miss Marriott let the class draw on the tables, which was very exciting! We realised that sometimes its easier to count bigger numbers by grouping into 10 first. This hands on maths was great fun for everybody!
We are incredibly proud of the class so far this term, every child is making wonderful progress and putting great effort into everything they do!
We hope you have a wonderful weekend.
Miss Marriott, Mrs Green and Mrs Chisholm :)
Fun in Year 1!
We have been very busy this week! We've been finishing writing our poems in Literacy, exploring number lines to 20 in Maths- where we've been outside and chalking them onto the playground! In PE, we've been dancing and creating actions based on animals- considering our facial expression (As you can tell by the children's excellent expression in the images below!) We've been getting to grips with Purple Mash in computing, which the children have wowed us with. We hope everybody is having a wonderful weekend, and we look forward to seeing you all on Monday!
Miss Marriott, Mrs Green and Mrs Chisholm :)
A new term underway!
It has been so wonderful having the children back this week! We've had a jam-packed week full of lots of learning. In Literacy, we've been exploring Poetry. Looking at rhyme and alliteration, and how these devices can make poems sound musical. In Maths, we are looking at the numbers from 10-20, discussing 10s and ones and the value of each number. We've been exploring Materials in Science, sharing how things feel and look and discussing the question 'What if our classroom tables were made out of jelly?'- which the children loved! In PSHE. in our dreams and goal topic- Mrs Green set a goal to make a jam sandwich, which she kept doing wrong! Thankfully, the children were there to help her and give her clear steps to her goal!
We ended the week by sharing a book with our Year 6 buddies.
The children have wowed us with their motivation in lessons this week and we are so proud of every child's individual progress! We hope everybody has a great weekend.
Miss Marriott, Mrs Green and Mrs Chisholm :)
Merry Christmas!
Year 1 have been having lots of Christmas fun! We were all so proud of their Nativity, every child wowed us with their performance. We hope that you all enjoyed it as much as us! This week, we had a very exciting visit from Father Christmas himself (pictures below), he left us a letter and sack full of gifts- it was so lovely seeing the Christmas joy fill the classroom! It is such a shame that the school was unable to open today, and we couldn't see the children and have our special Christmas church service, but we sincerely hope you all have a lovely break and rest before another exciting term ahead.
Year 1 have worked so incredibly hard this term and we are all so proud of all that they've achieved. We hope you all have a magical Christmas and we look forward to seeing you in 2023!
Miss Marriott, Mrs Green and Mrs Chisholm :)
A crazy week!
We have been having a crazy week in Year 1! We've been writing up our endings to our story, using number lines in maths and creating fact files in Science. It has been great seeing the children engage with 'Crazy Hair Day' and share their wonderful hair creations. Today we shared some books and special time with our Year 6 buddies.
It has been a wonderful week!
Have a lovely weekend.
Miss Marriott, Mrs Green and Mrs Chisholm :)
A busy week for Year 1!
The children have been working really hard this week!
In Literacy, we've been exploring a new text 'Where the Wild Things Are' and learning about conjunctions and how these can help make our sentences more interesting.
In Maths we've been doing subtraction, practicing crossing out, drawing our part whole models and writing number sentences. We've been learning about carnivores, herbivores and omnivores in Science and of course we've been singing lots of nativity songs!
It was great to see all the children wearing spots for Children In Need on Friday, the school raised a lot of money for a truly wonderful cause.
We hope everybody has had a lovely weekend and is ready for another week of learning!
Miss Marriott, Mrs Green and Mrs Chisholm :)
First week back!
What a first week back! We have loved having the children back this week.
It has been lovely to hear about their half terms and begin to engage in our new topic- 'Where am I?'.
We've had a busy week full of lots of learning and have definitely earned a break this weekend. We've been exploring Fact Files in Literacy, Number Bonds in Maths and Animals in Science.
Attached is a video of the class singing our '7 Continents Song', which we explored during our Topic work. They have certainly picked it up very quickly!
We hope everybody has a lovely, restful weekend, in preparation for another week of learning!
Miss Marriott, Mrs Green and Mrs Chisholm :)
Autumn Term 1
We are nearing the end of our first half term in Year 1! And what a wonderful half term it has been. The children have settled into their new year group seamlessly and are loving the new routine and challenges of Year 1.
We have been very busy learning lots of new things and exploring our new environment. In Literacy the children have been writing postcards and setting descriptions using our text 'Meerkat Mail'. They have loved meeting Sunny the meerkat and having him visit their house!
In Maths, we have been learning about place value- more than, less than and equal to. Year 1 are excellent mathematicians and have used lots of resources to help their learning.
Our 'Exciting Explorers' topic has been great fun- The children have loved learning about significant explorers and sharing their explorer homework with the rest of the class.
Here are some highlights of the year so far!
We hope you all have a lovely half term.
Miss Marriott, Mrs Green and Mrs Chisholm.
Meet the teacher!
Thank you for everyone who was able to attend our meet the teacher this term.
Attached is the presentation which was shown at the meeting which has key dates and contacts for this school year.
Many thanks,
Miss Marriott.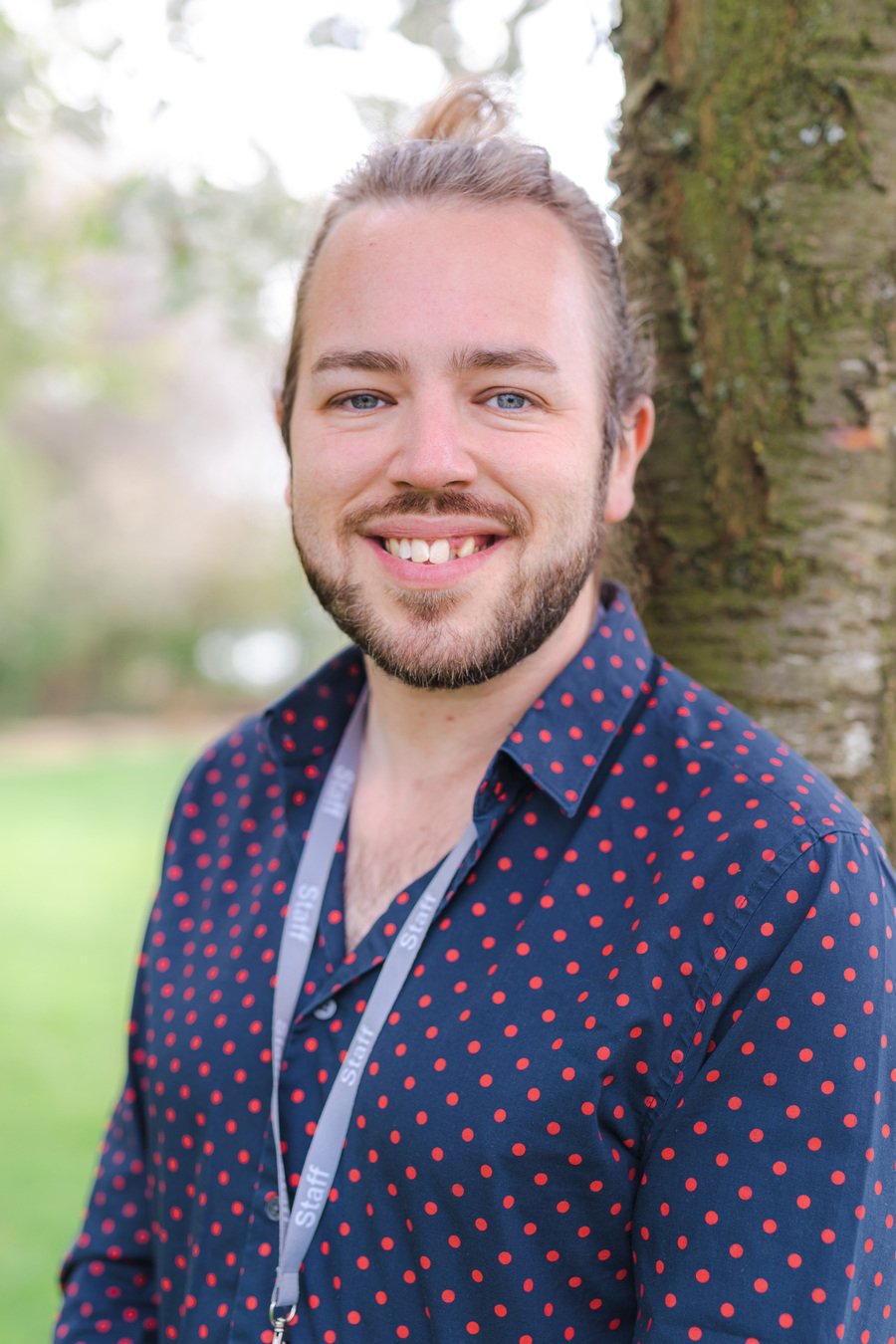 Mr Backhouse
Class Teacher
Mrs Busby
Higher Level Teaching Assistant and Pastoral Lead
Hannah Chisholm
Teaching Assistant