Year 2
Nativity

Here is the link for the Yr2 Nativity! We hope everyone has a wonderful Christmas.
Welcome to Year 2
Hello and welcome to Year 2!
In Year 2, we are very much looking forward to welcoming your children and we really enjoyed our time with them during class swap day. As always, we have an engaging and jam-packed curriculum waiting, and lots of extracurricular activities to enrich their learning. Our first topic this year will be The Seaside, so any photos, postcards or souvenirs the children could bring in would be very much appreciated! Miss Cruickshank and myself are looking forward to a great year ahead!
Please don't hesitate to get in contact if you have any questions - l.webb@brillschool.org.uk
Laura Webb
Termly Topics
At Brill School, English, Maths and Core Skills are taught through focused daily lessons; usually in the morning. For other lessons we have in recent year moved away from narrow subject based teaching and have developed a curriculum that is imaginative, child focused and cross curricular.
Year 2's thematic topic units for this year are:
| | | |
| --- | --- | --- |
| Term | Theme/topic | Main focus |
| Autumn Term | | History/Geography |
| | | |
| Spring Term | Famous People | History |
| | | |
| Summer Term | The Great Outdoors | Geography |
| | | |
Click on the topic units for an overview document for the term's work or on the subject links for more information about the long term curriculum in each specific area.
Useful Information
PE: Tuesdays and Thursdays are our PE days. Please ensure that your child comes to school in their PE kit on these days. There is no need to bring a change of clothes as pupils will remain in their PE kit for the rest of the day. Please also ensure that your child has a pair of trainers in school at all times.
Reading books: Due to current restrictions on movement around the school, children will have a selection of library books to browse and read in class. They will also have a colour banded reading book suited to their reading ability to read. Our daily Guided Reading lessons will give children the opportunity to explore a variety of texts as a class, strengthen their core reading ability and develop specific comprehension skills.
Pencil cases: Please do not send your children in with pencil cases. We will be providing the children with all necessary equipment while they are here.
Spellings: We will cover the core spelling patterns from the National Curriculum as well as tricky and common use words in class. Further details on our approach to learning how to spell can be found on the school Literacy page.
Supporting your child's learning at home
Reading with your child every night and discussing the story and the characters.

Select texts from our Year 2 recommended book list to read with your child.

Having the first 100 High Frequency Words and the next 200 available when your child is writing at home.

Practising times tables regularly to improve recall.
Year 2 Blog!
20.01.22
Year Two have been very busy this week! They have been writing instructions in literacy to make chocolate truffles - they were very well behaved making the truffles and their writing was fantastic (I think we may need to do this more often)! In maths, they are really starting to grasp the idea of division as sharing, plus in science they have been searching for different materials around the school and thinking about why they are suitable for their jobs. As well as all this hard work, they have also been exploring work by Paul Klee and have used his work as inspiration for their own beautiful artwork.
Have a lovely weekend everyone and stay healthy!
Miss Webb, Miss Cruickshank and Mr Few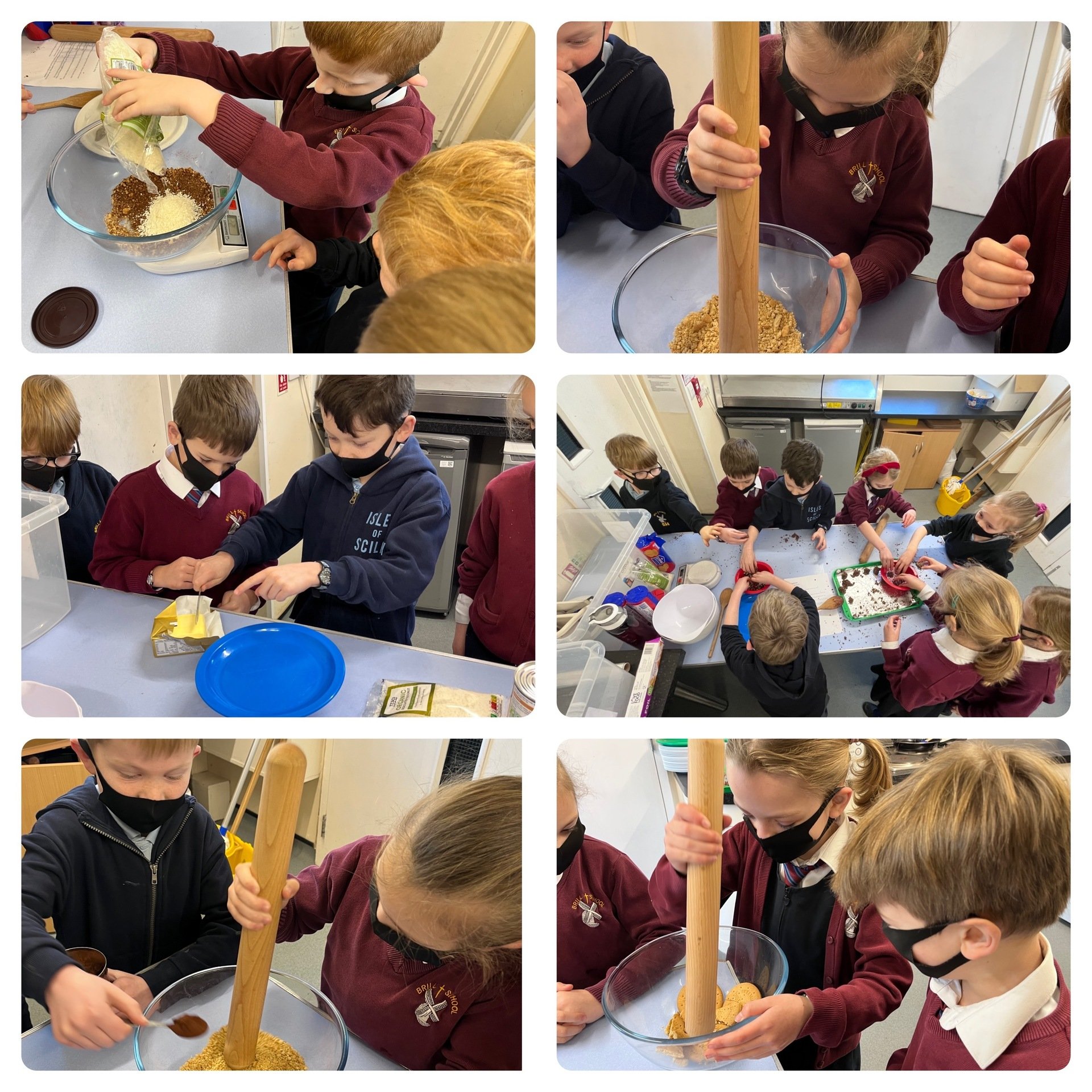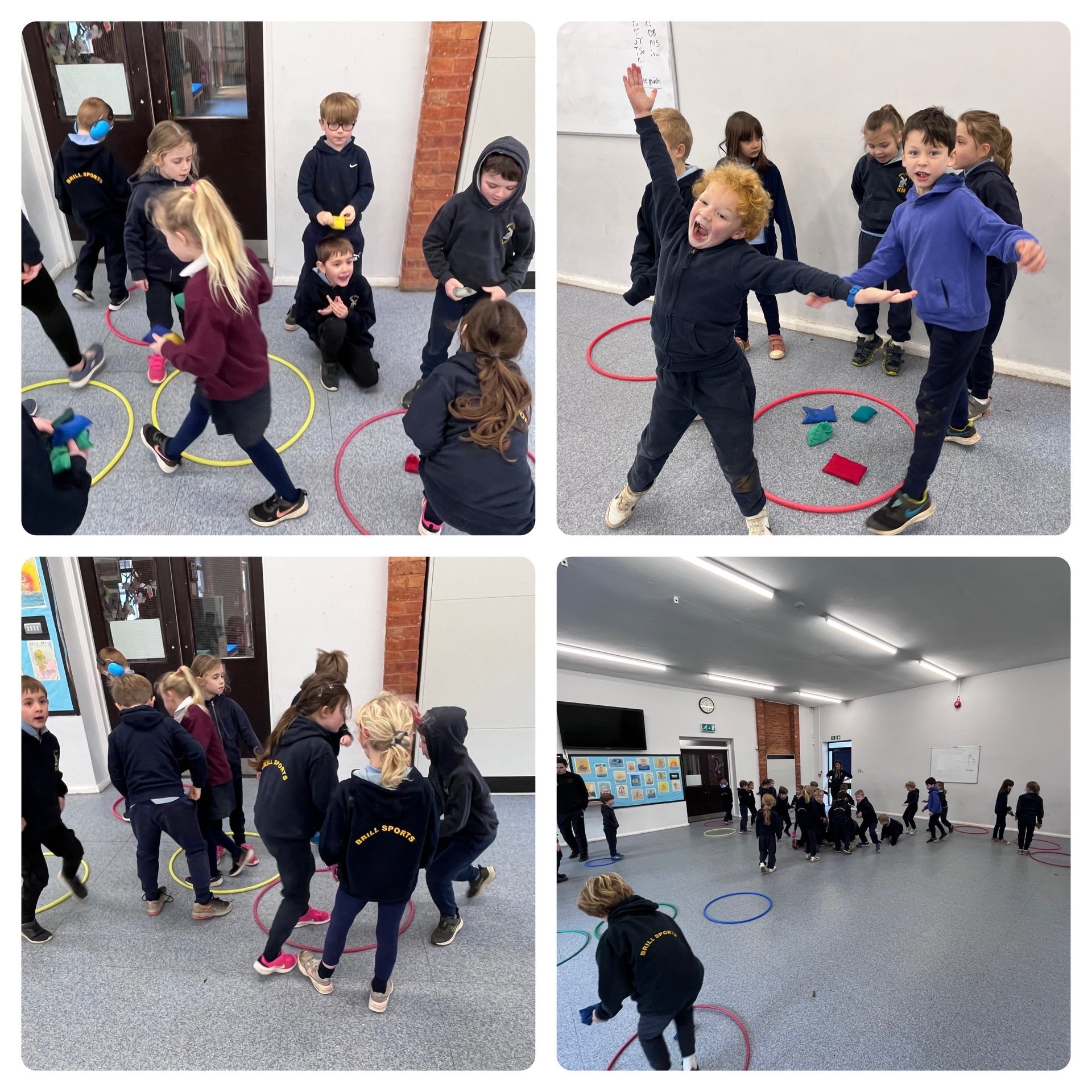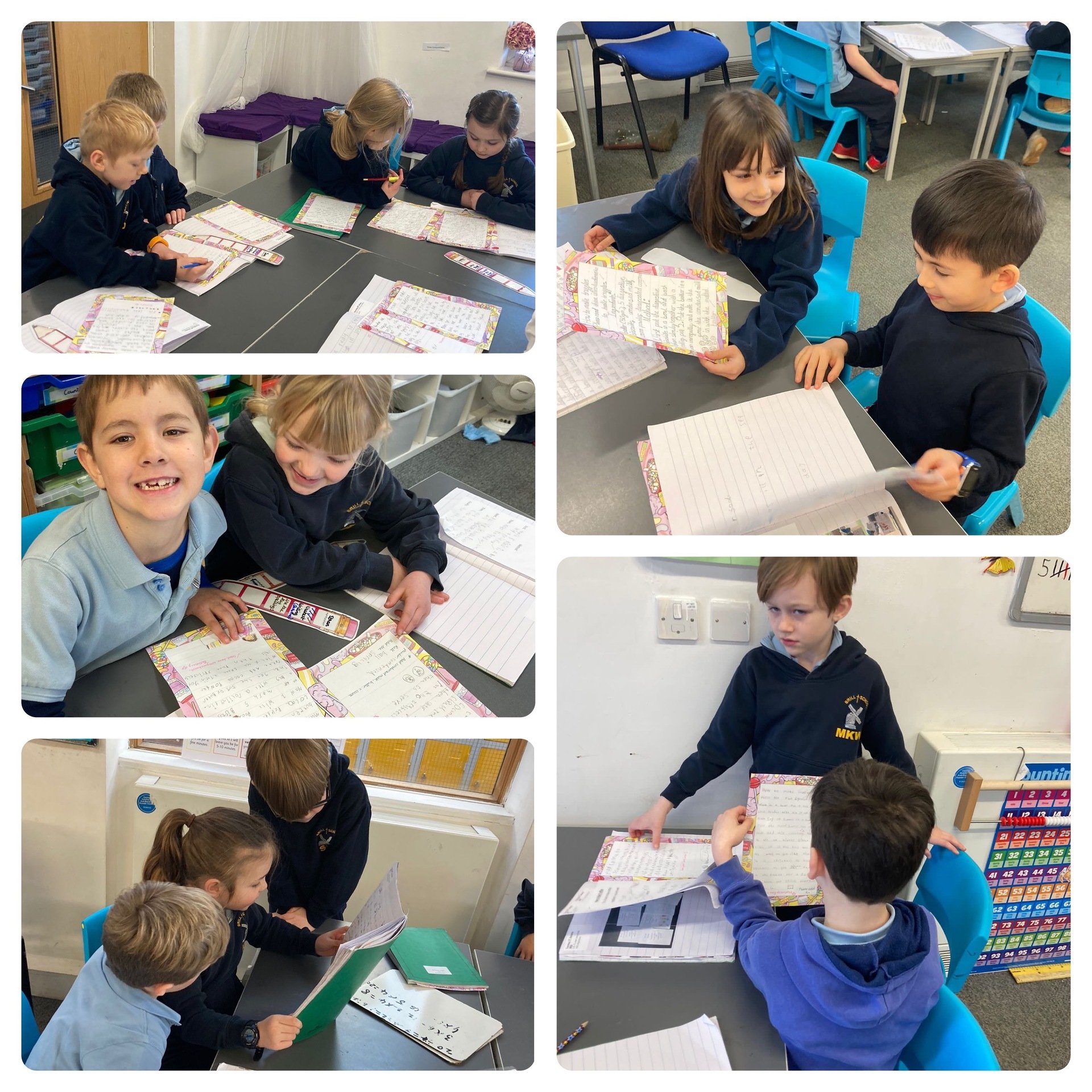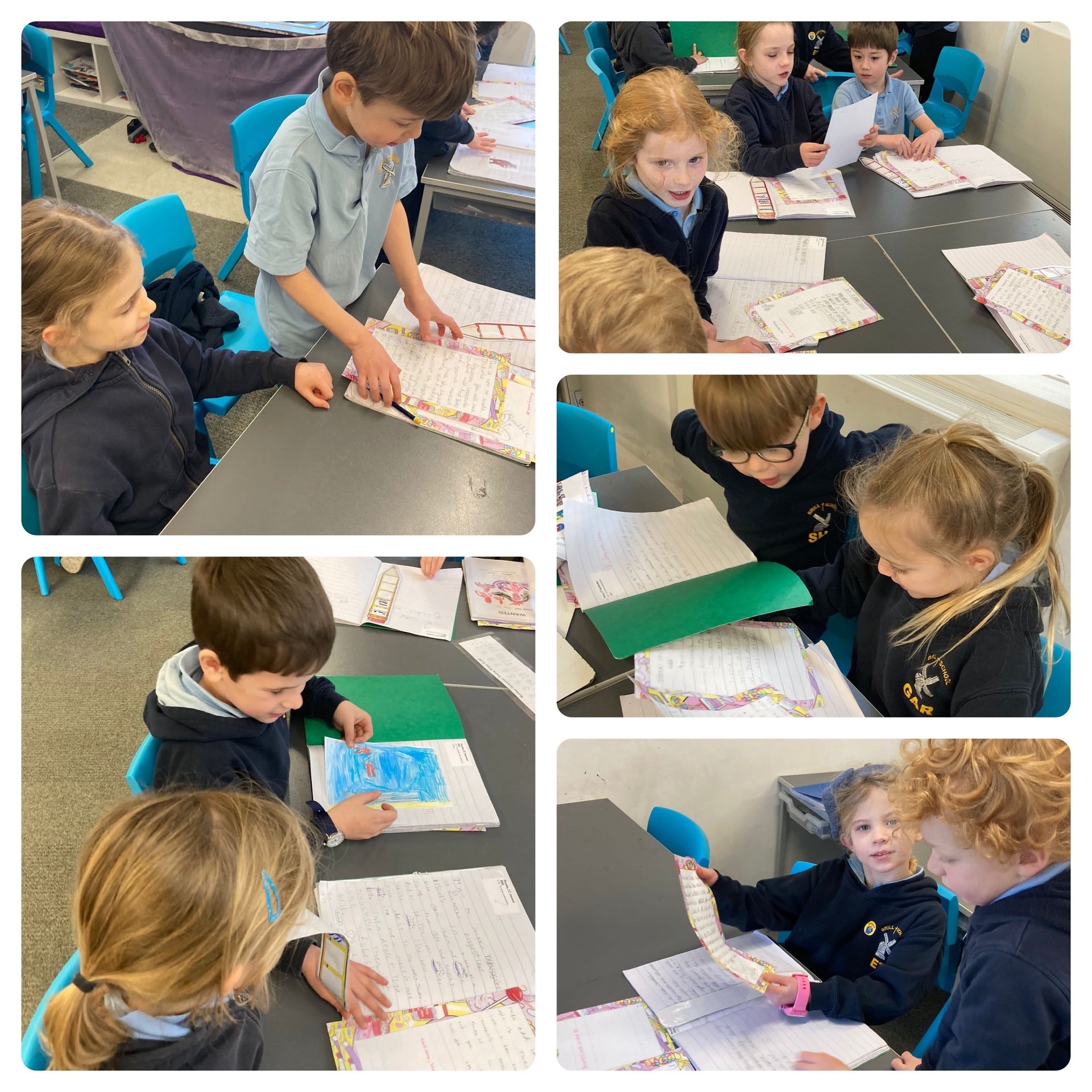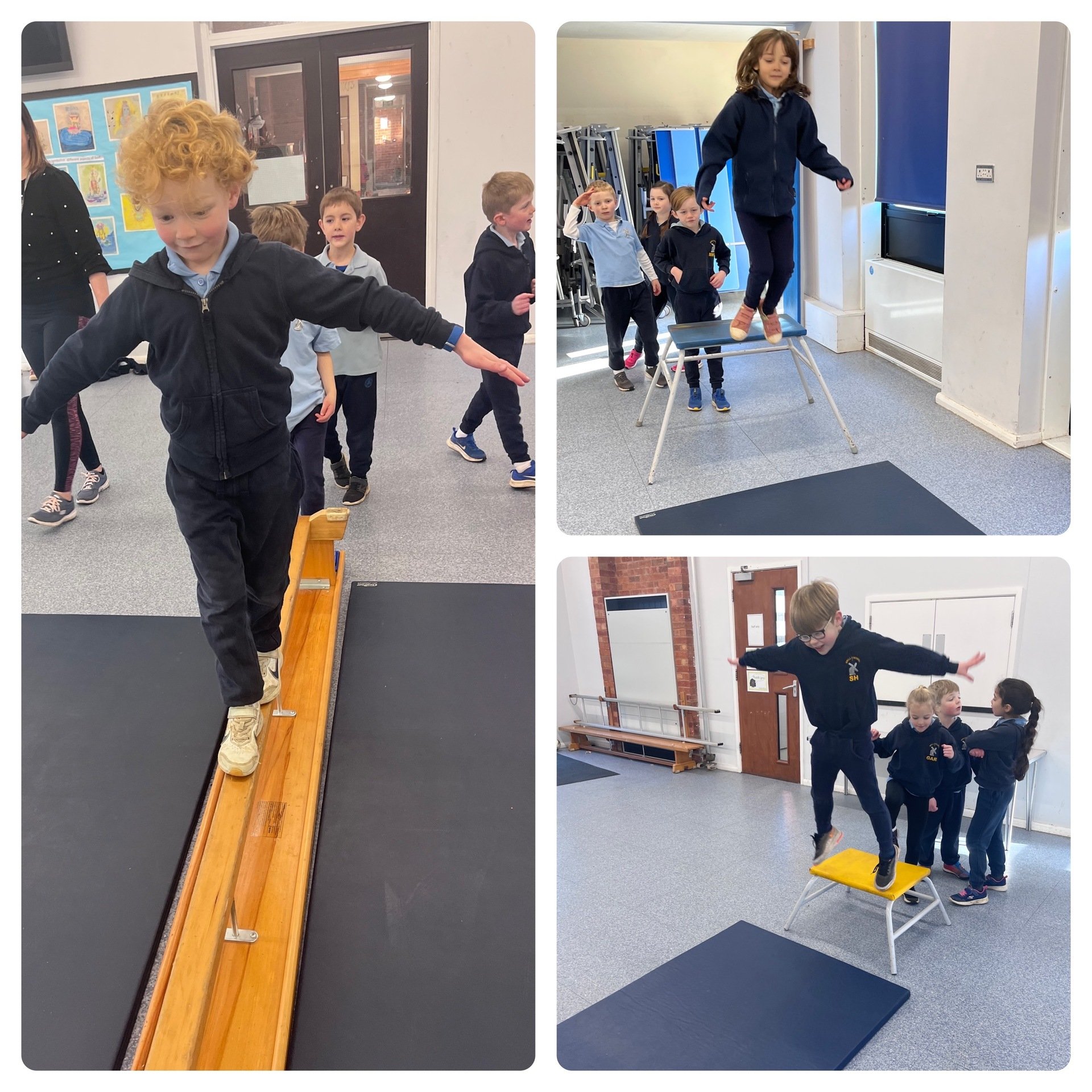 13.01.22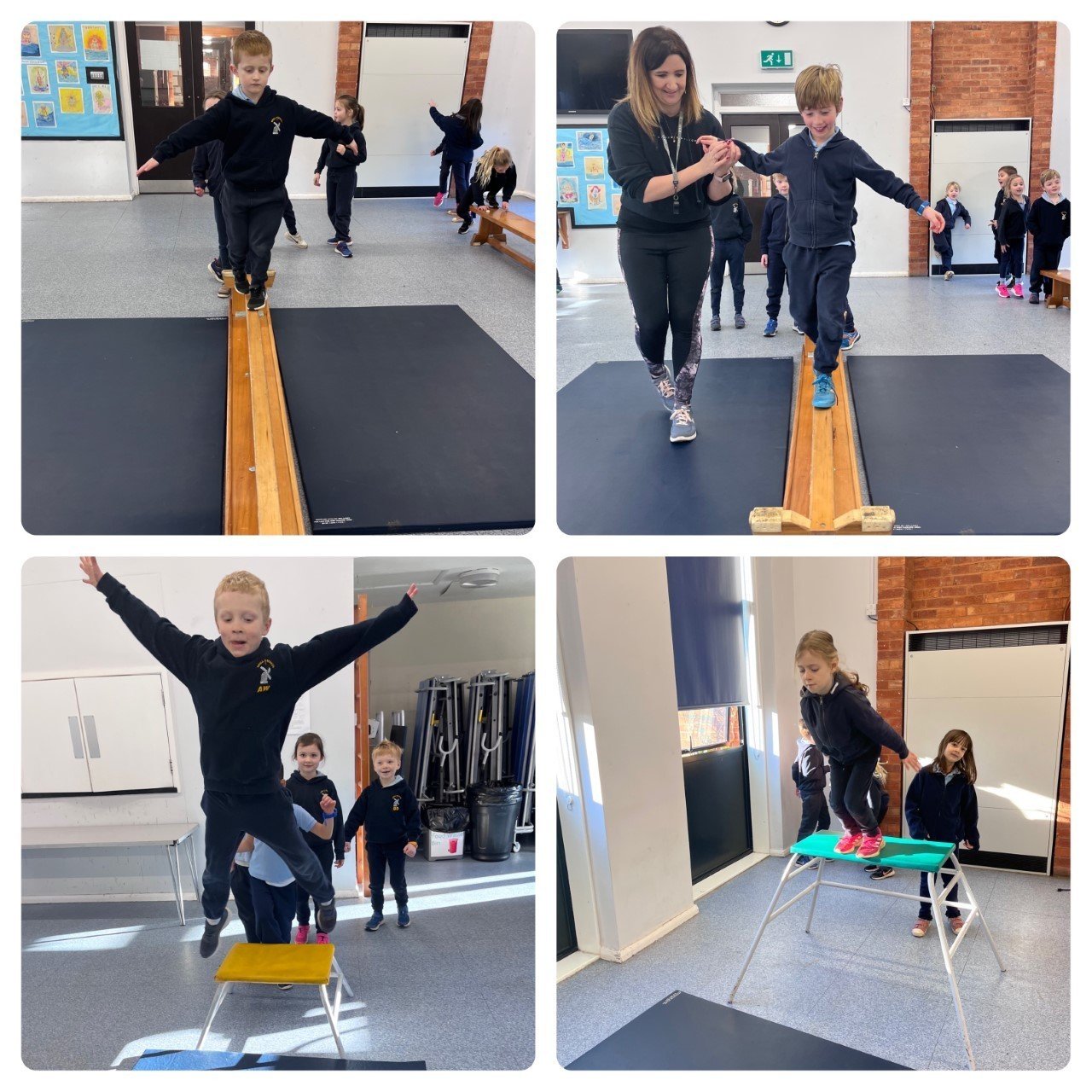 12.01.22
Diwali dance workshop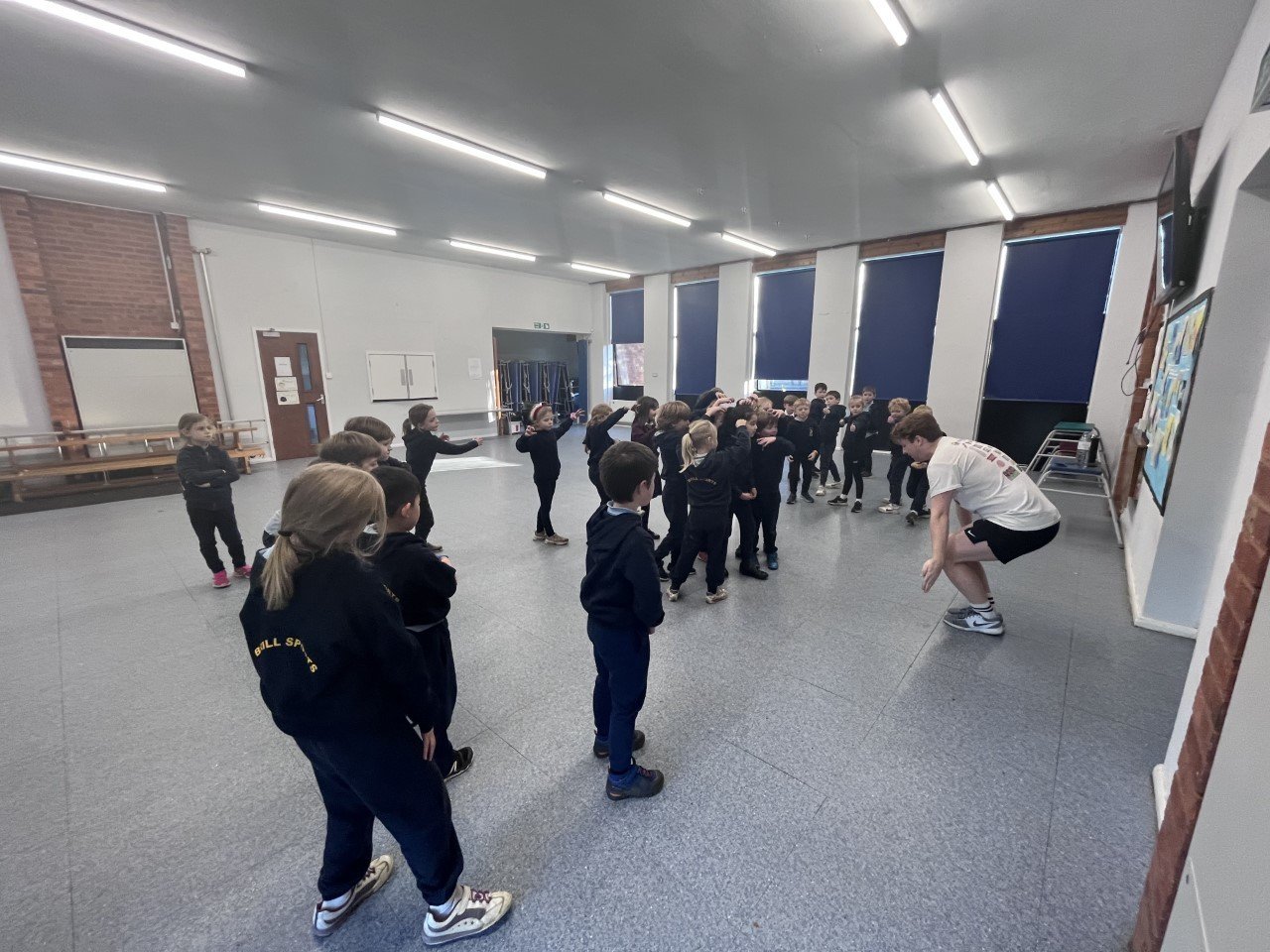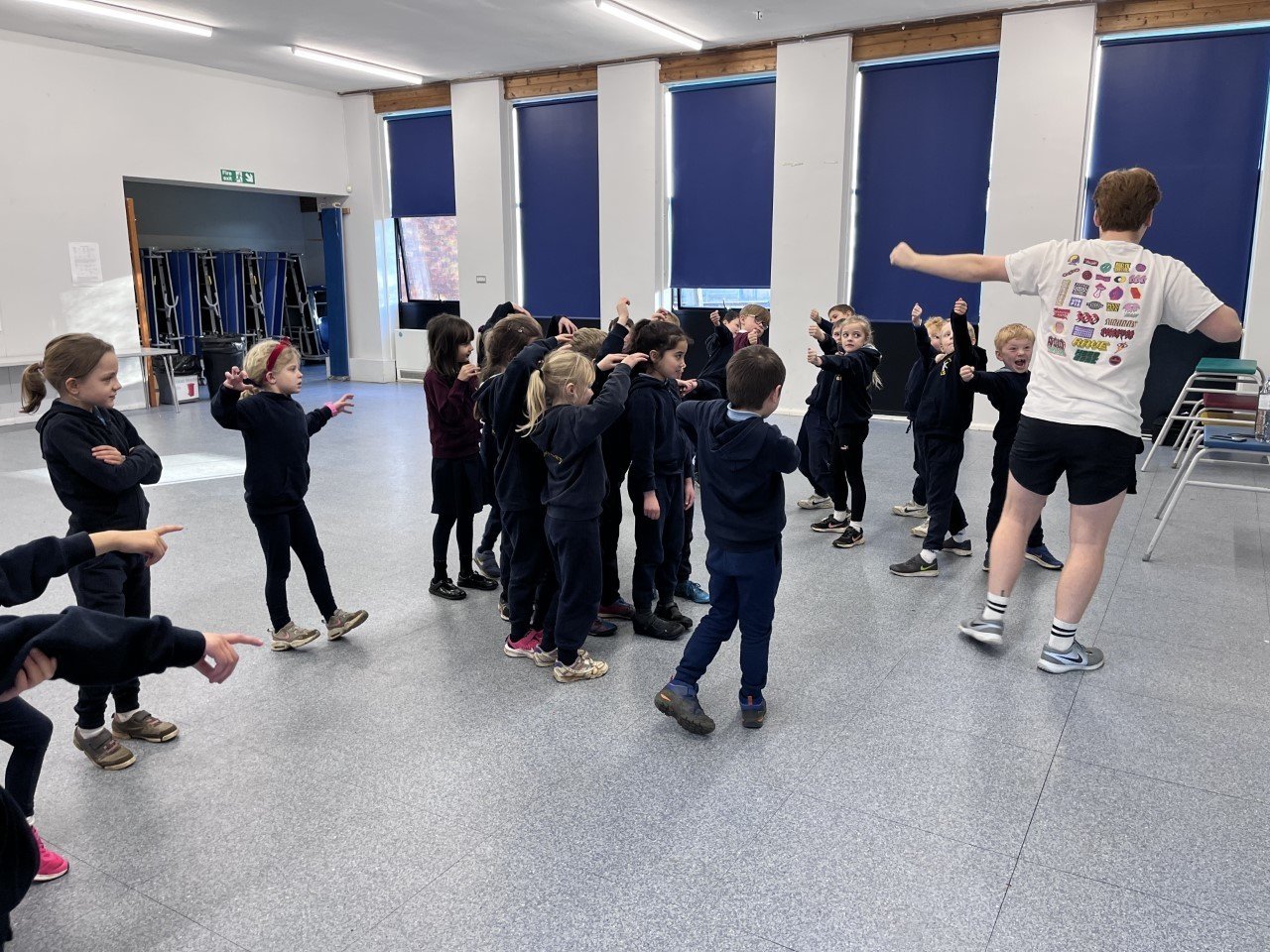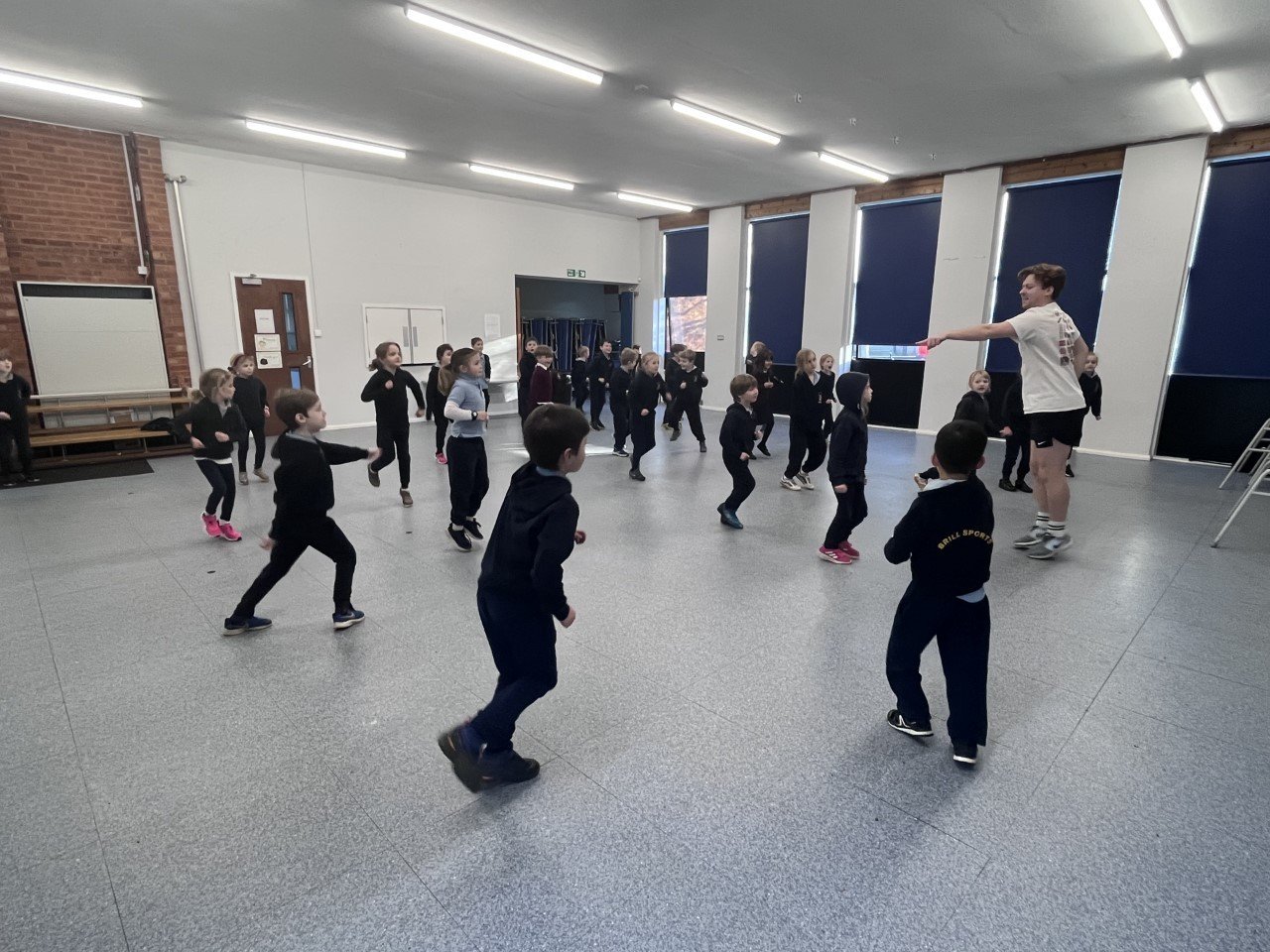 11.01.22
The first group of children visited the Walks this week on our adventures for Forest School. A lovely day to explore a new place together with Mrs Keeping, we also enjoyed hot chocolate and biscuits!
The children acted out being Oompa Loompa's and sang an Oompa Loompa song! Willy Wonka hid 15 golden tickets around forest school for the children to find!
They also made their own chocolate using the nature around them.
Thank you for a brilliant time at forest school, we hoped you enjoyed it as much as we did!
Mrs Keeping and Miss Cruickshank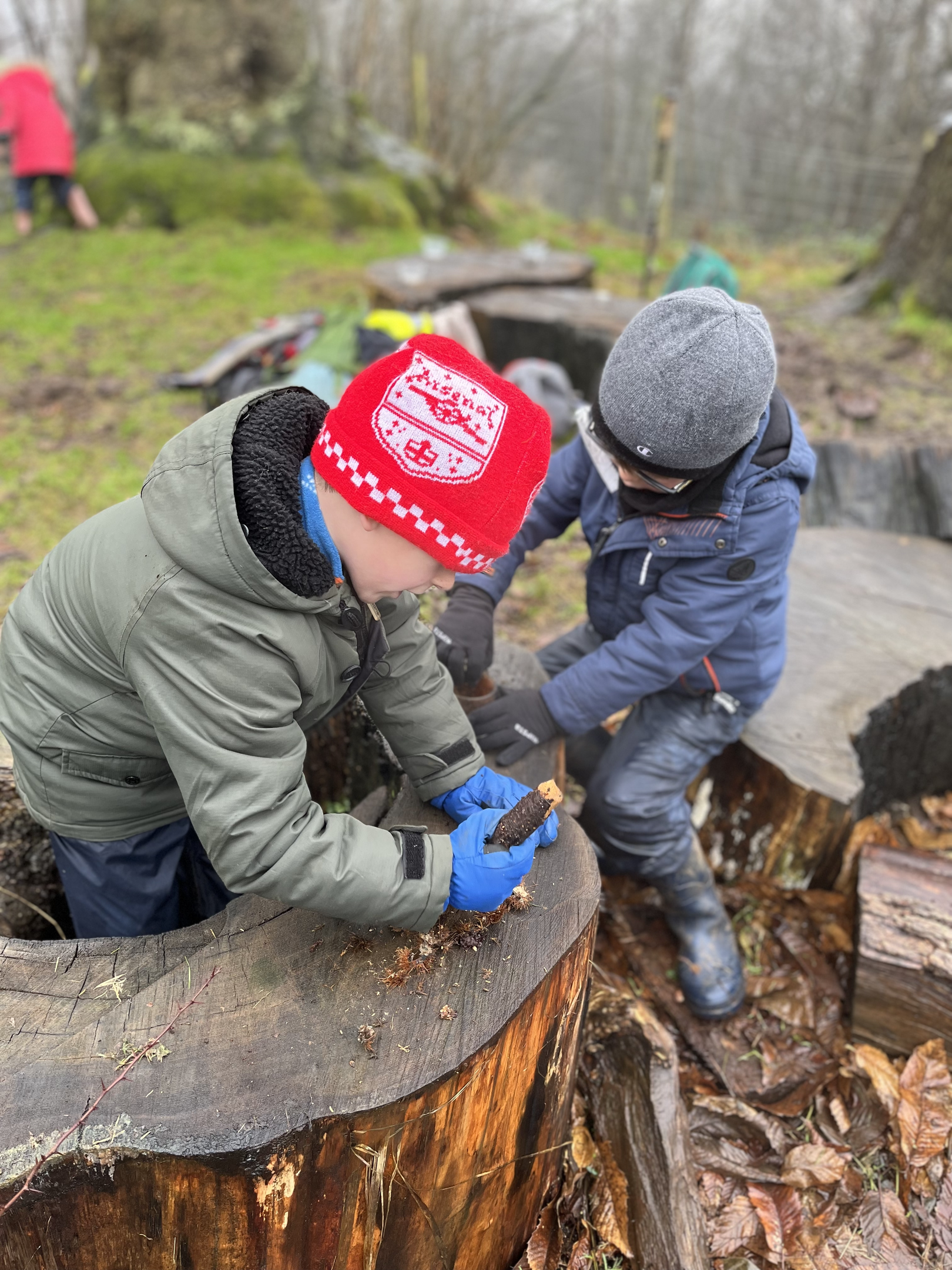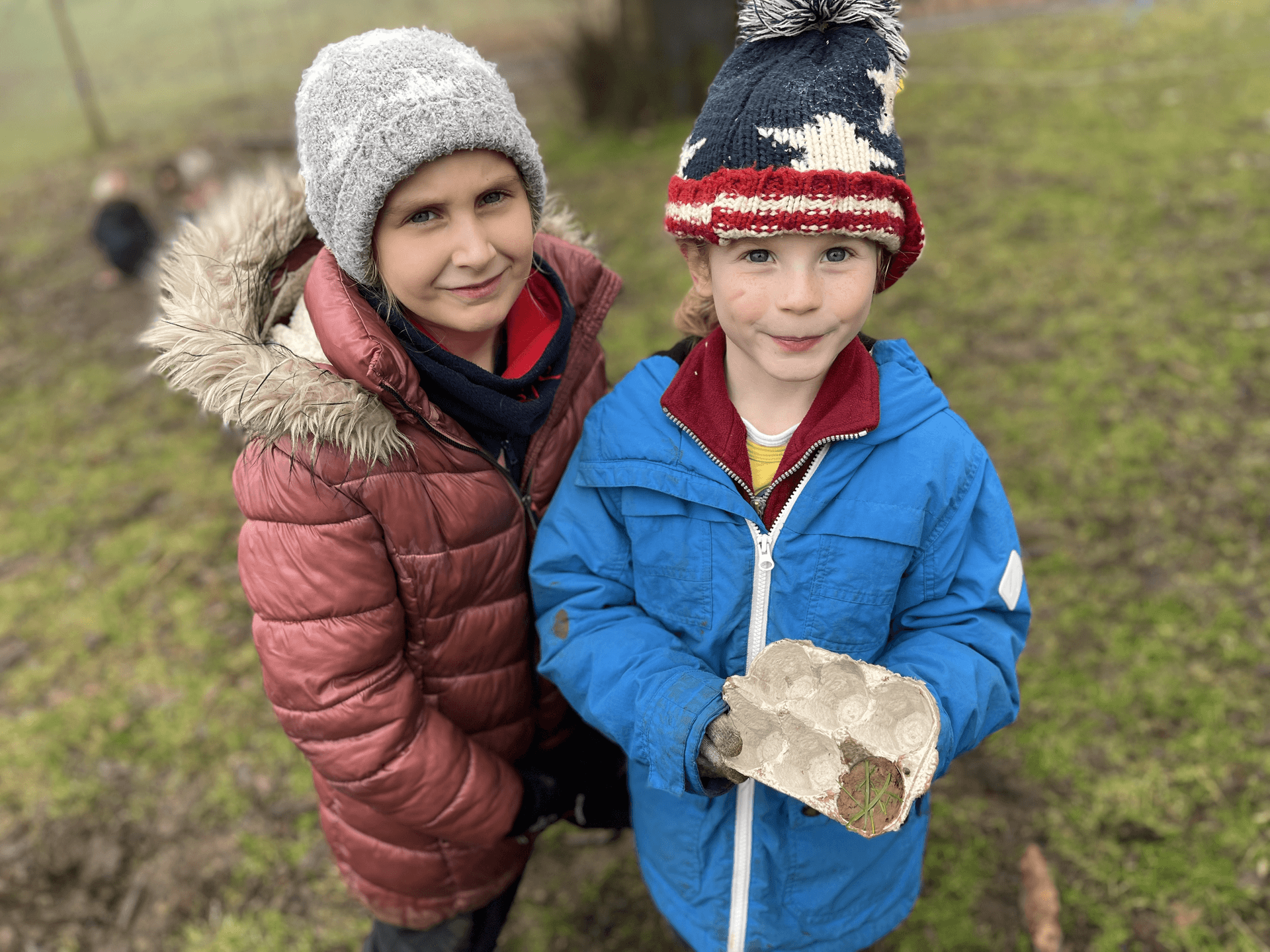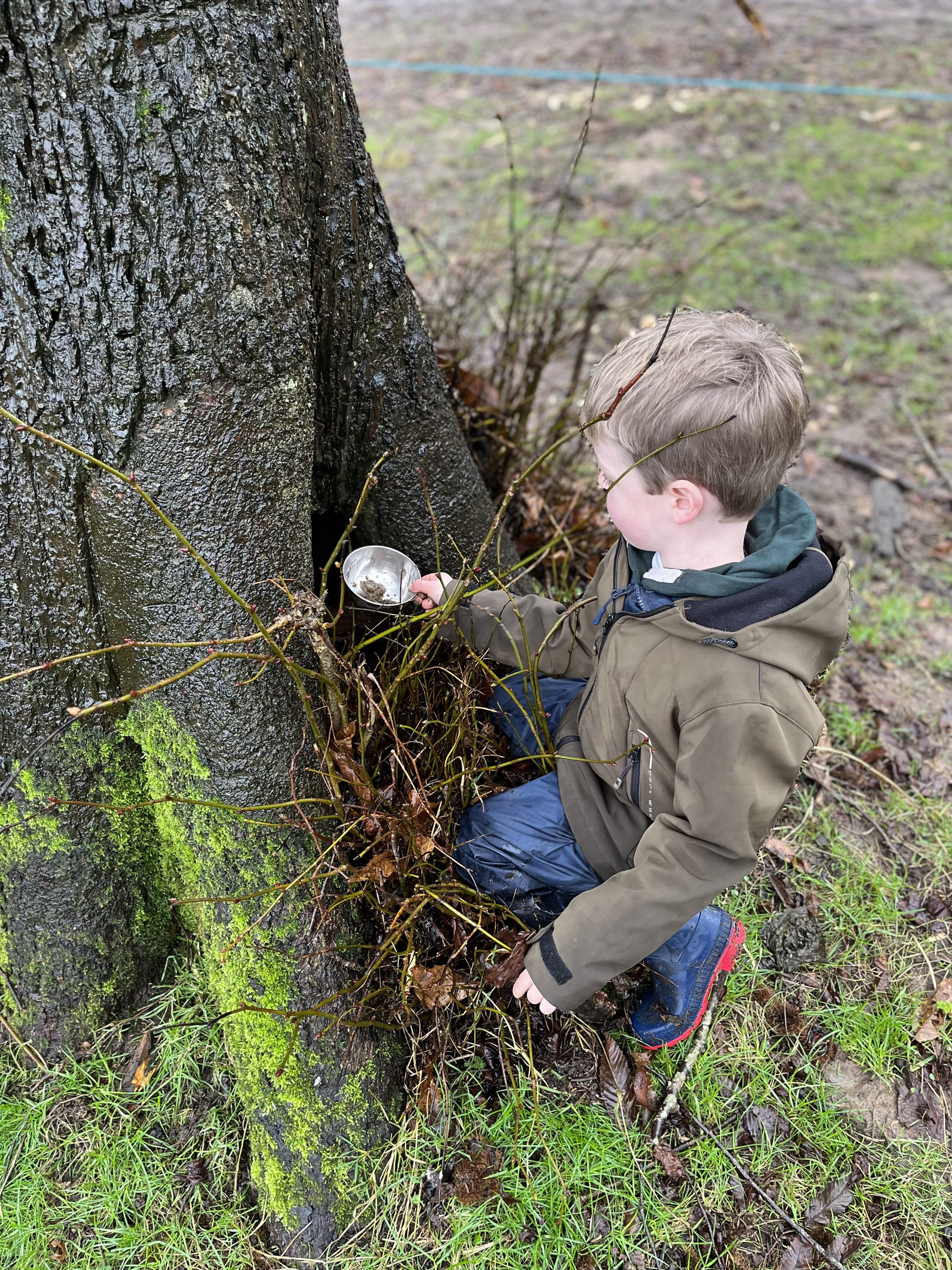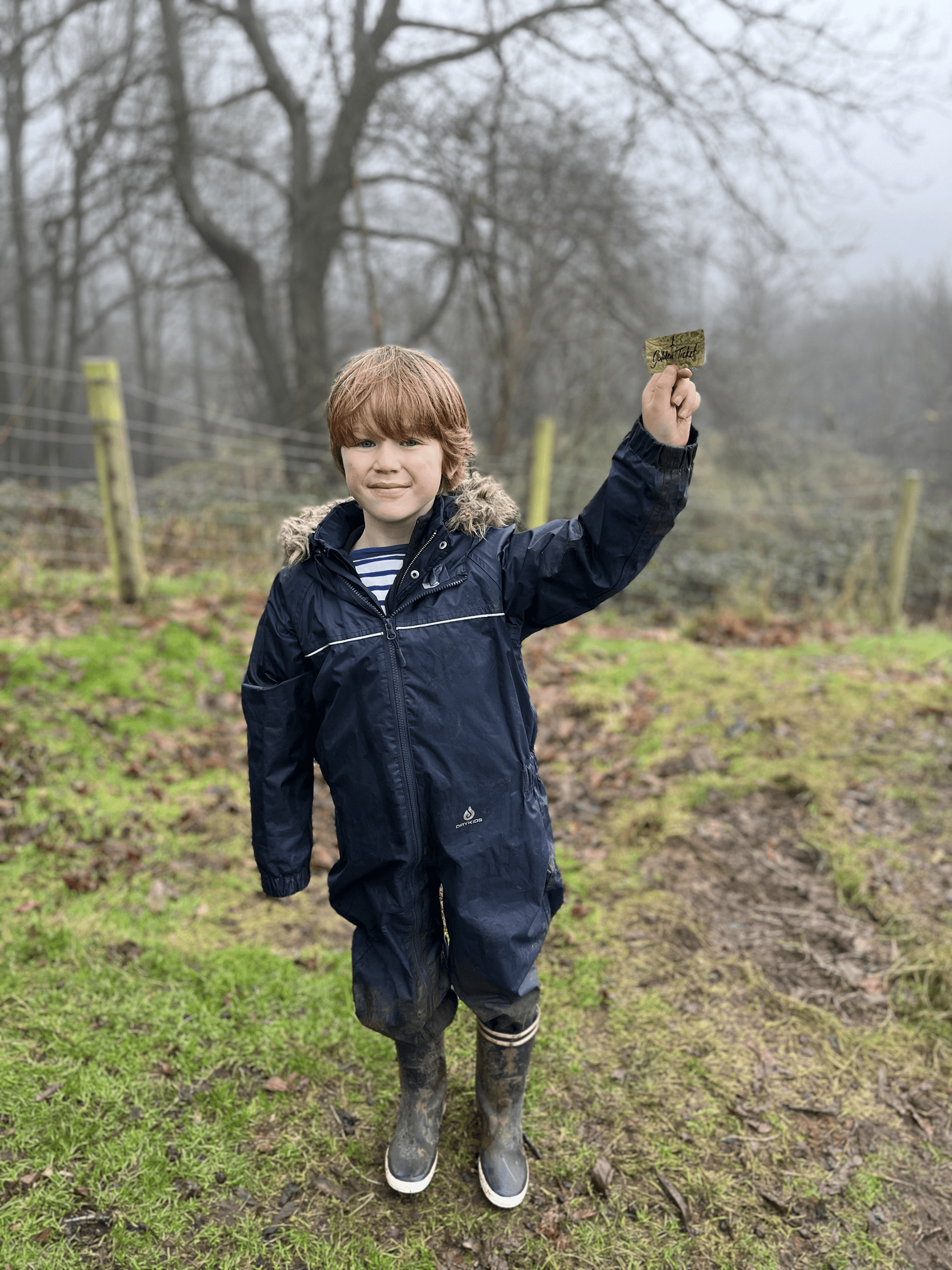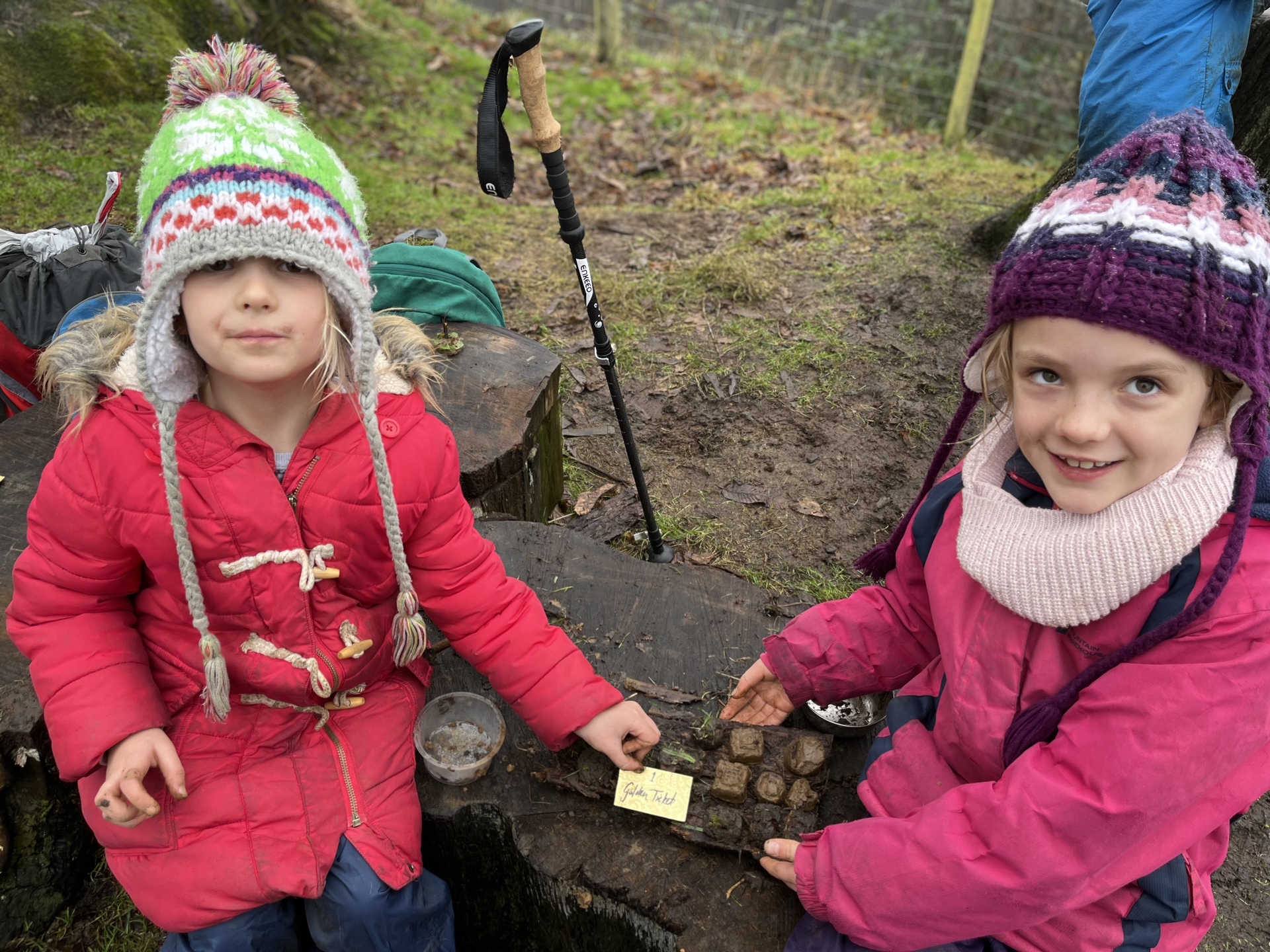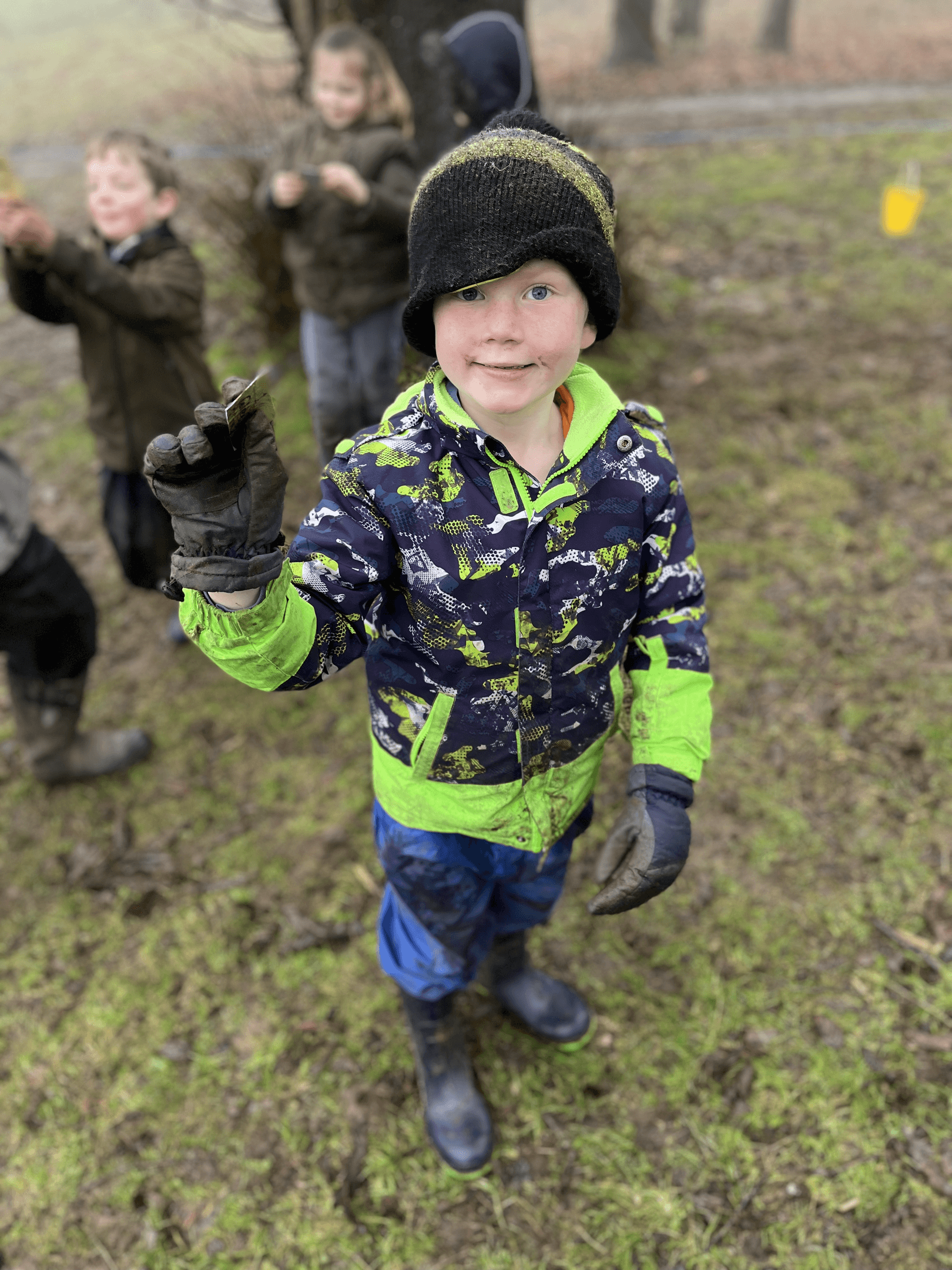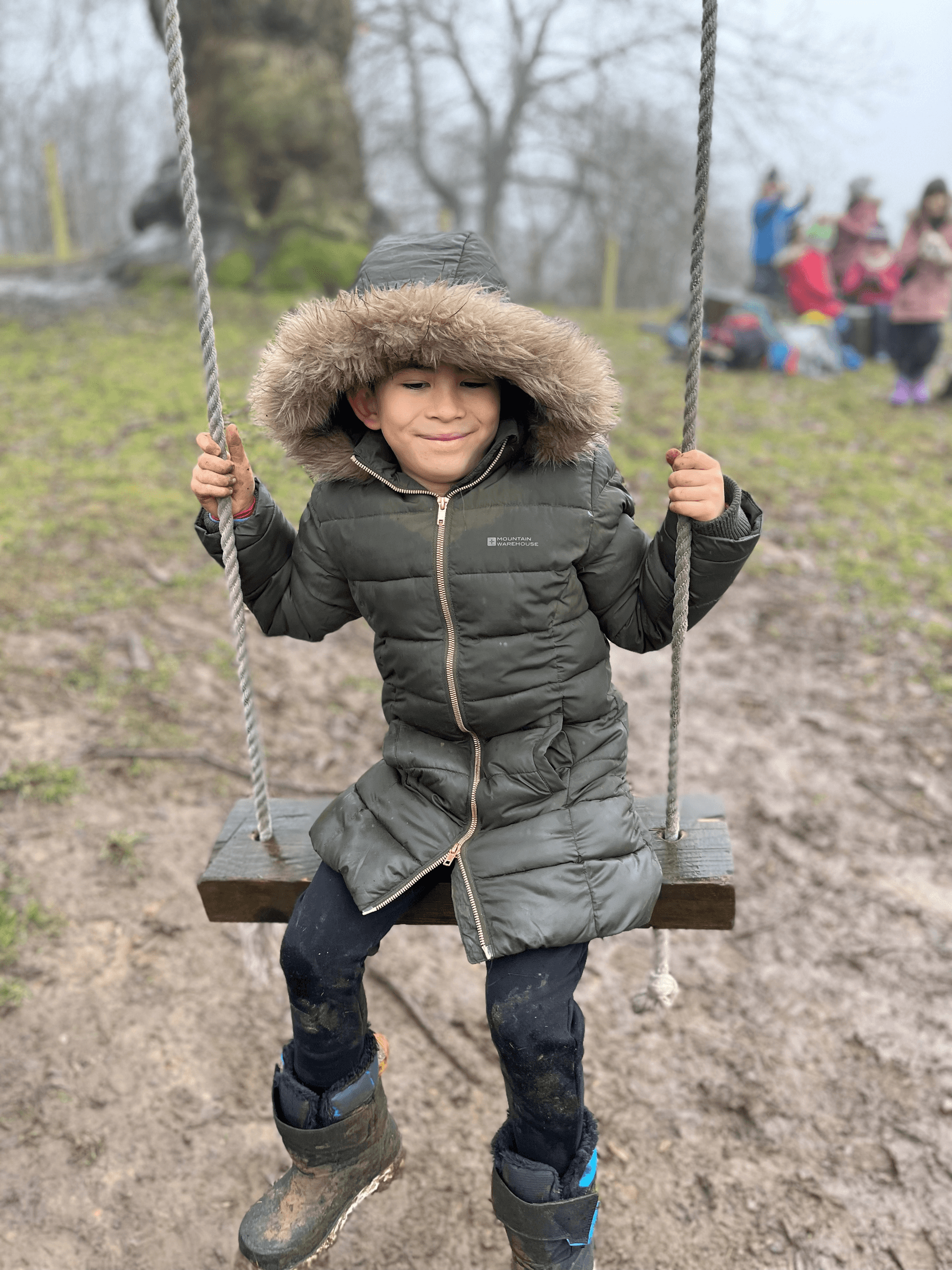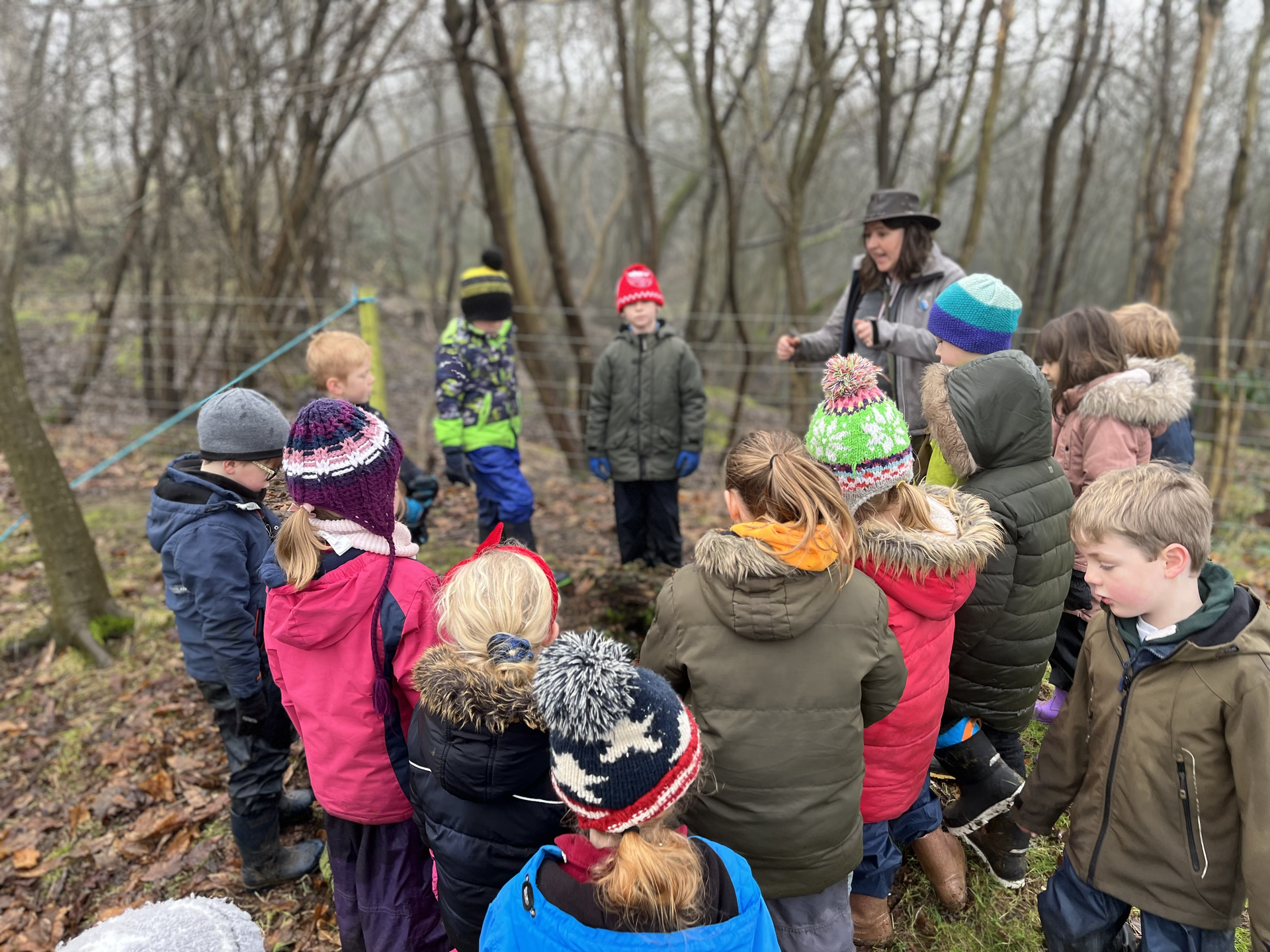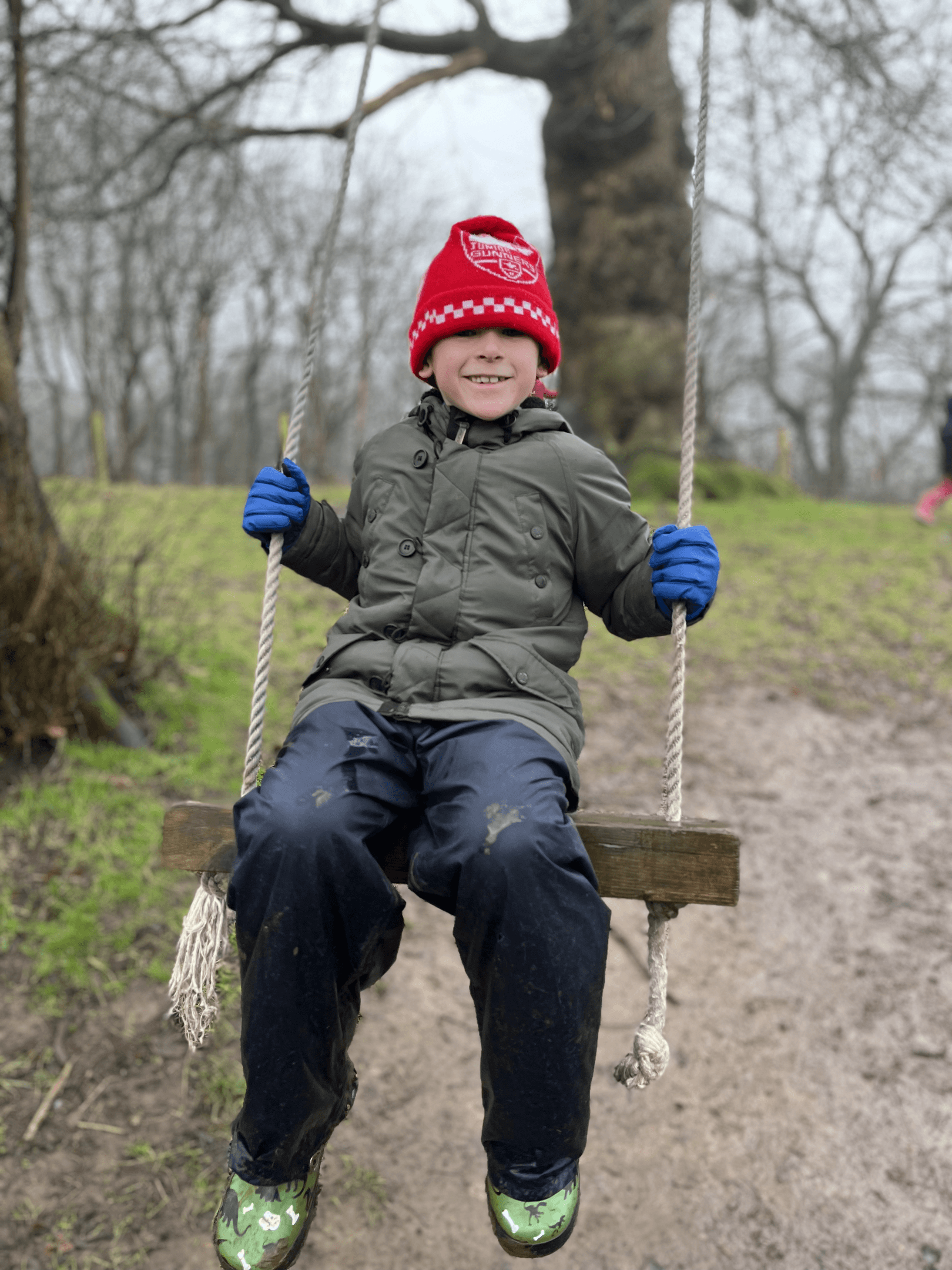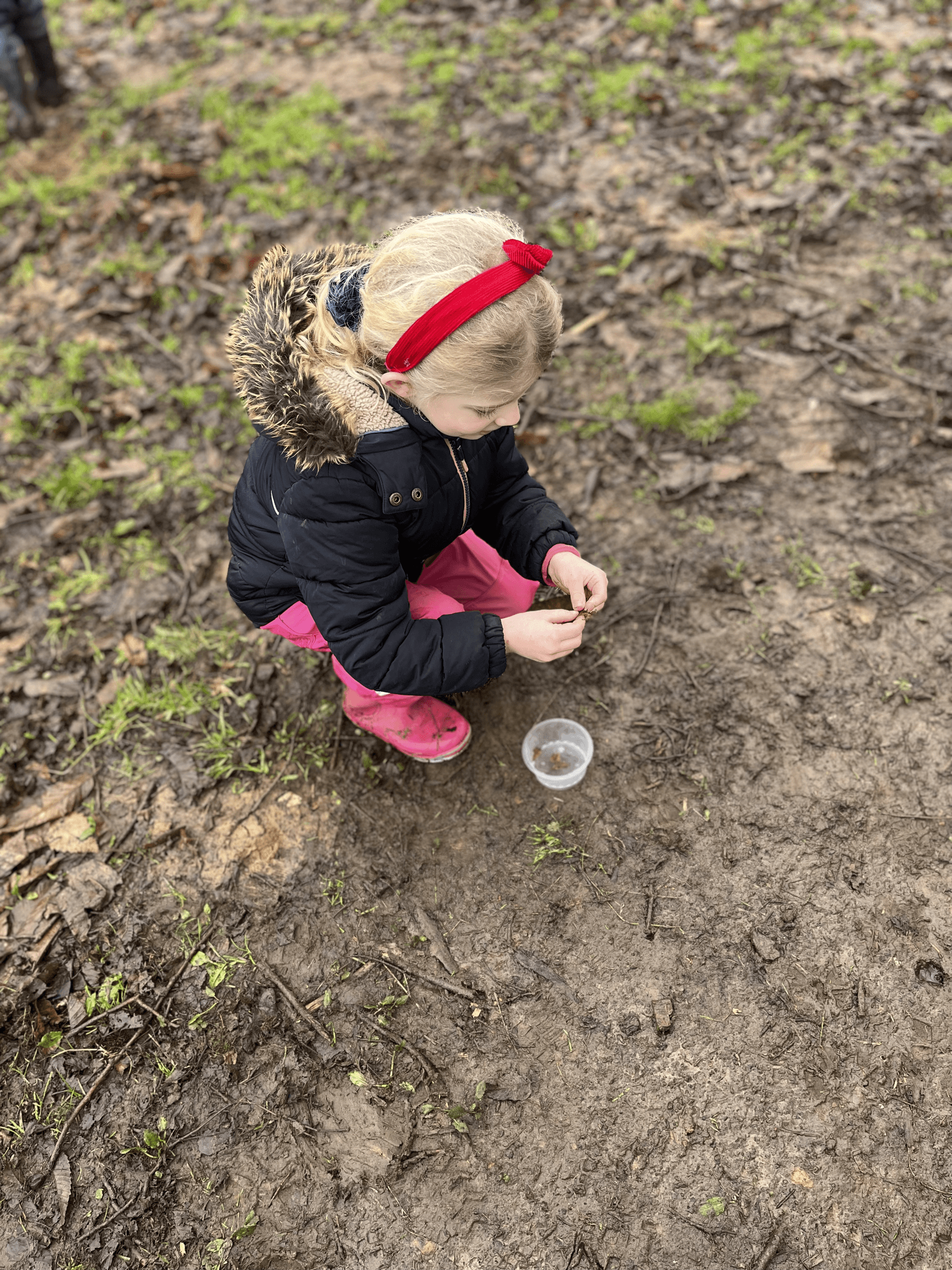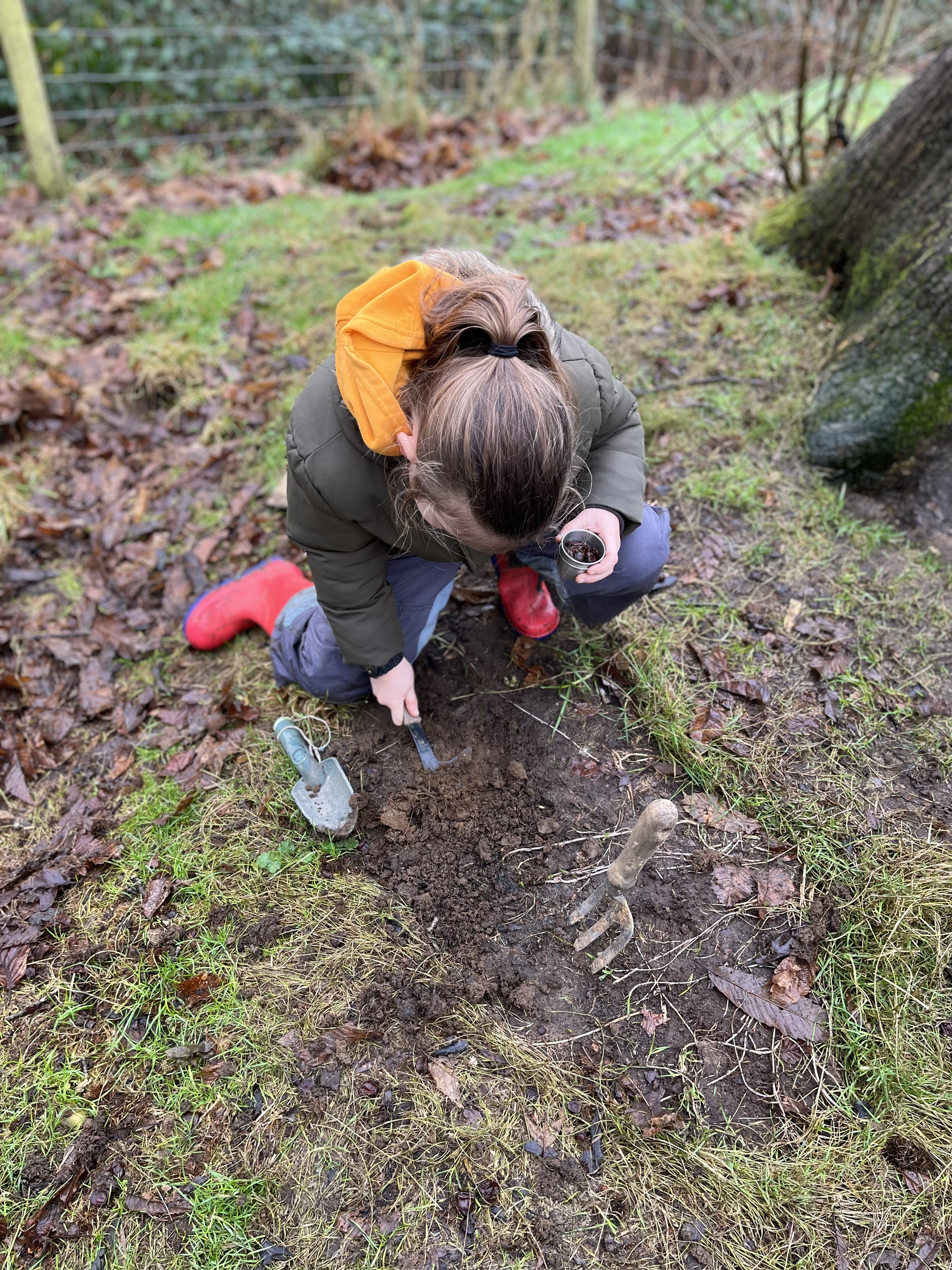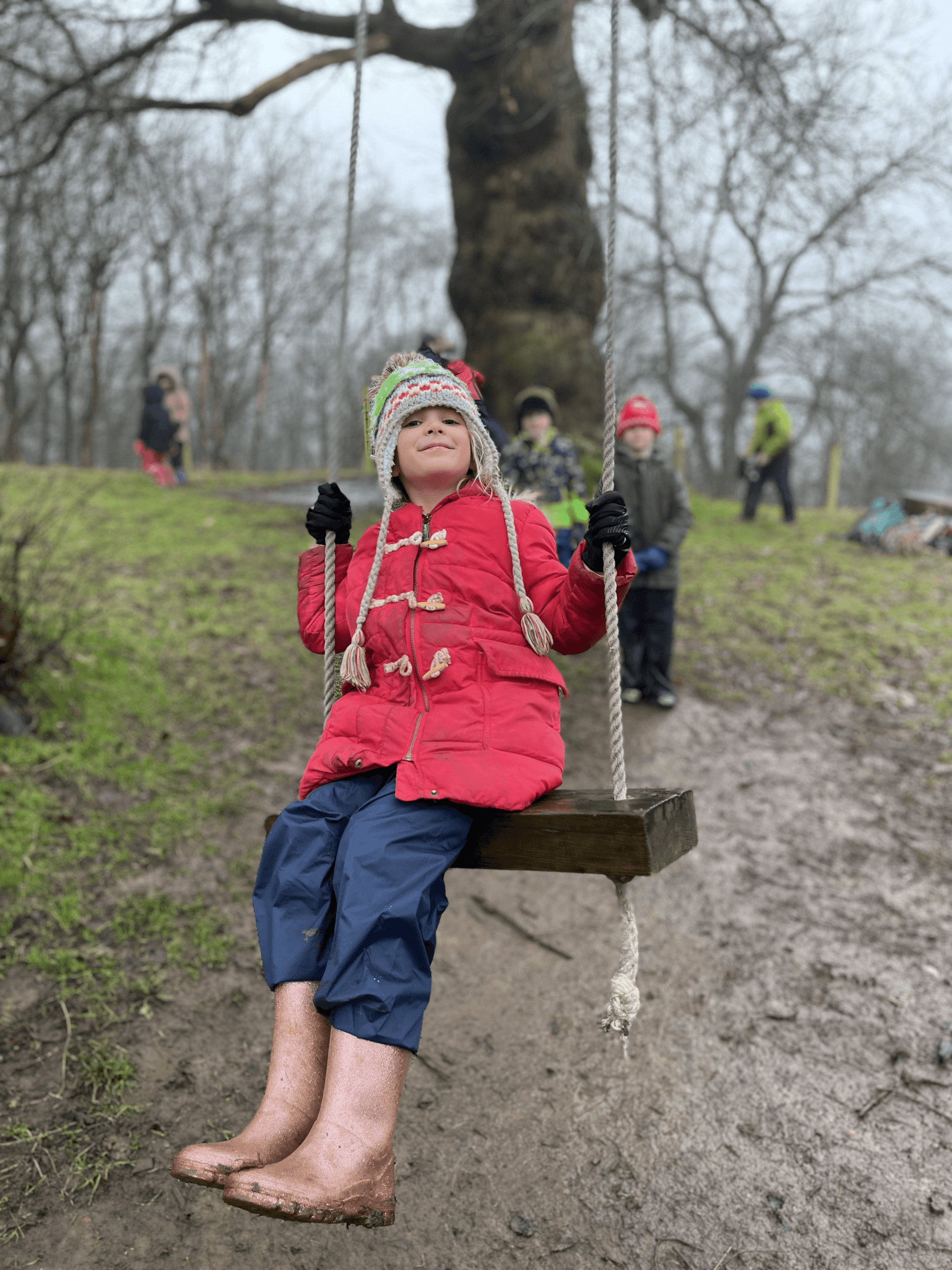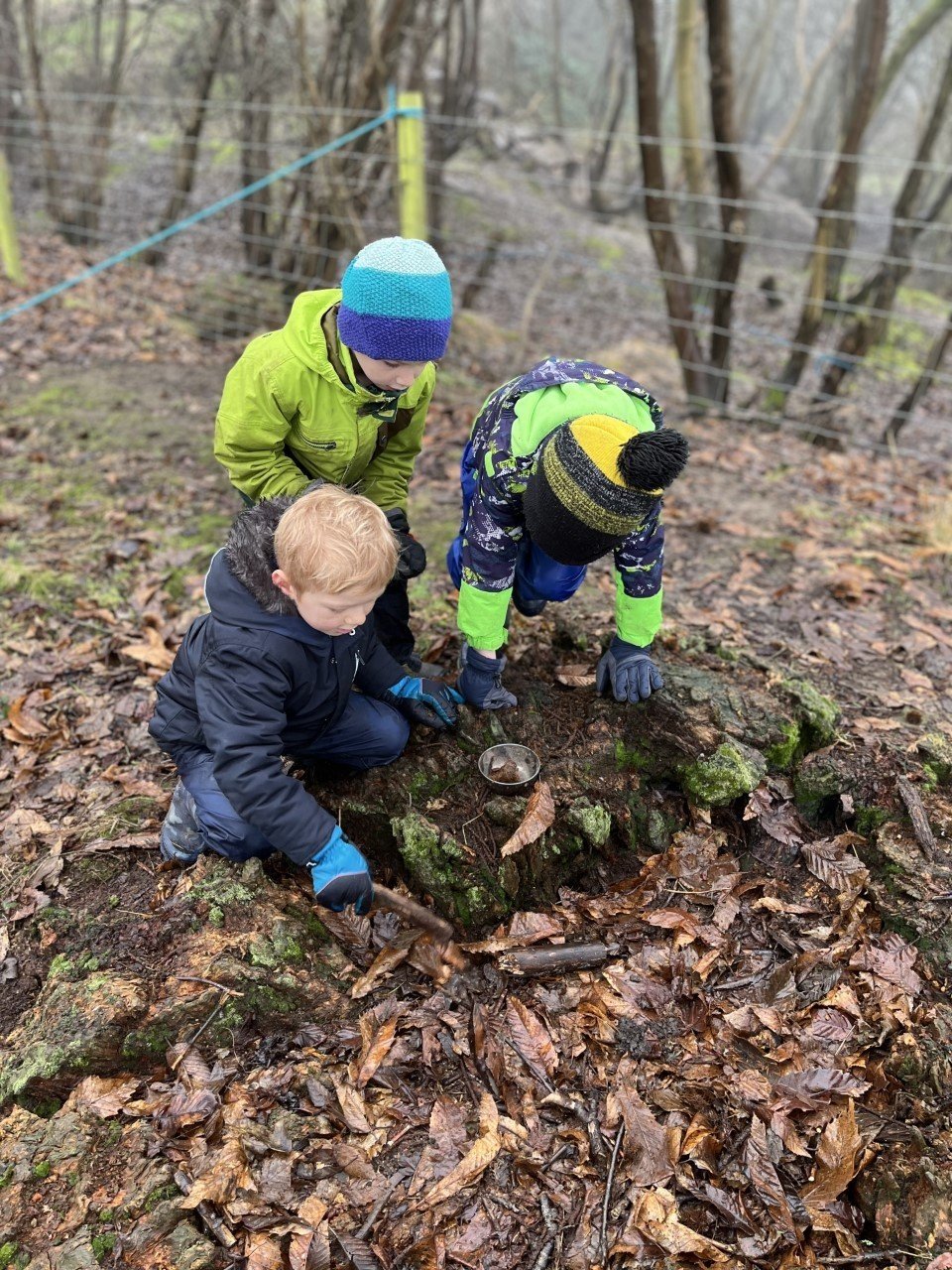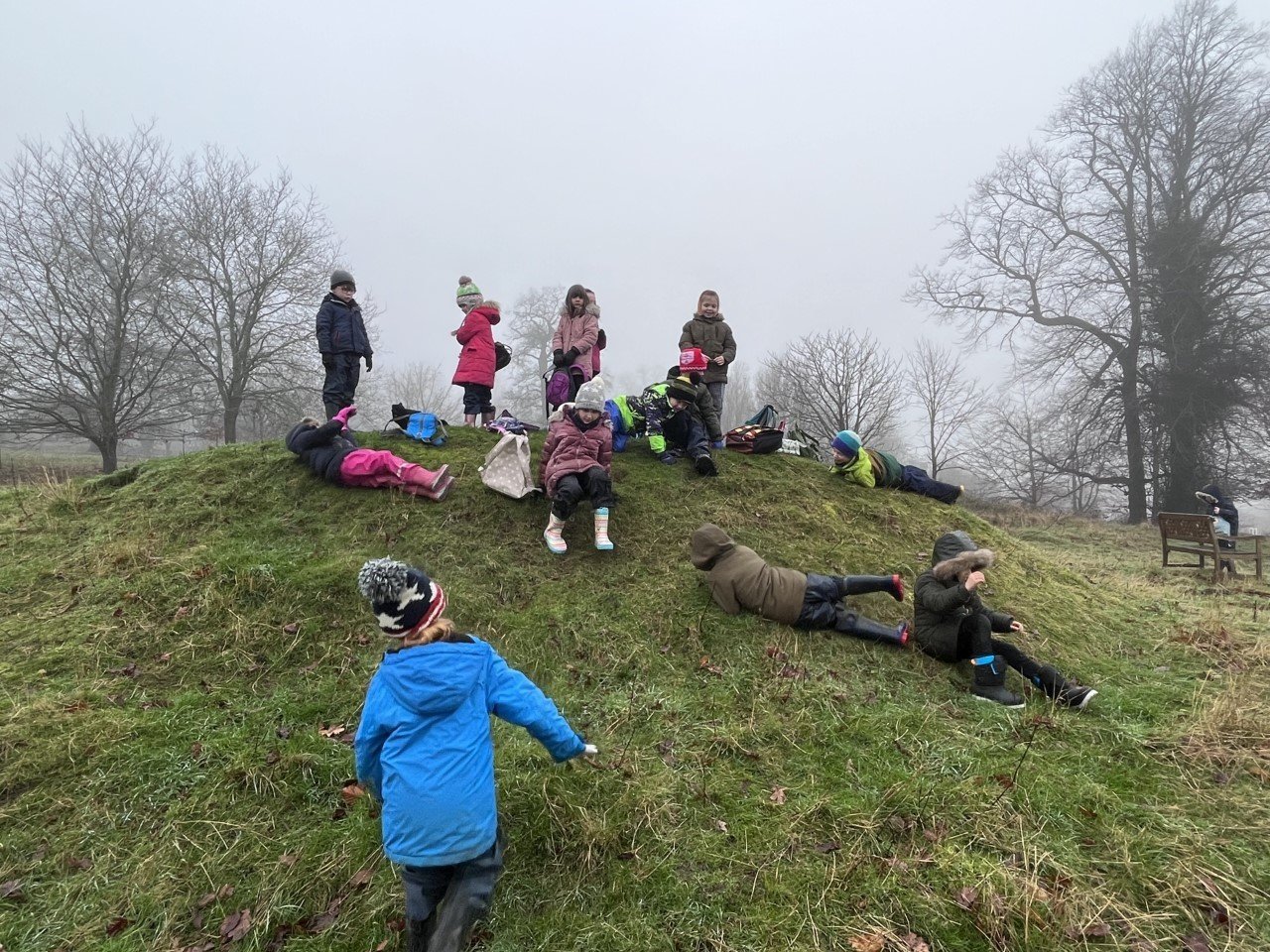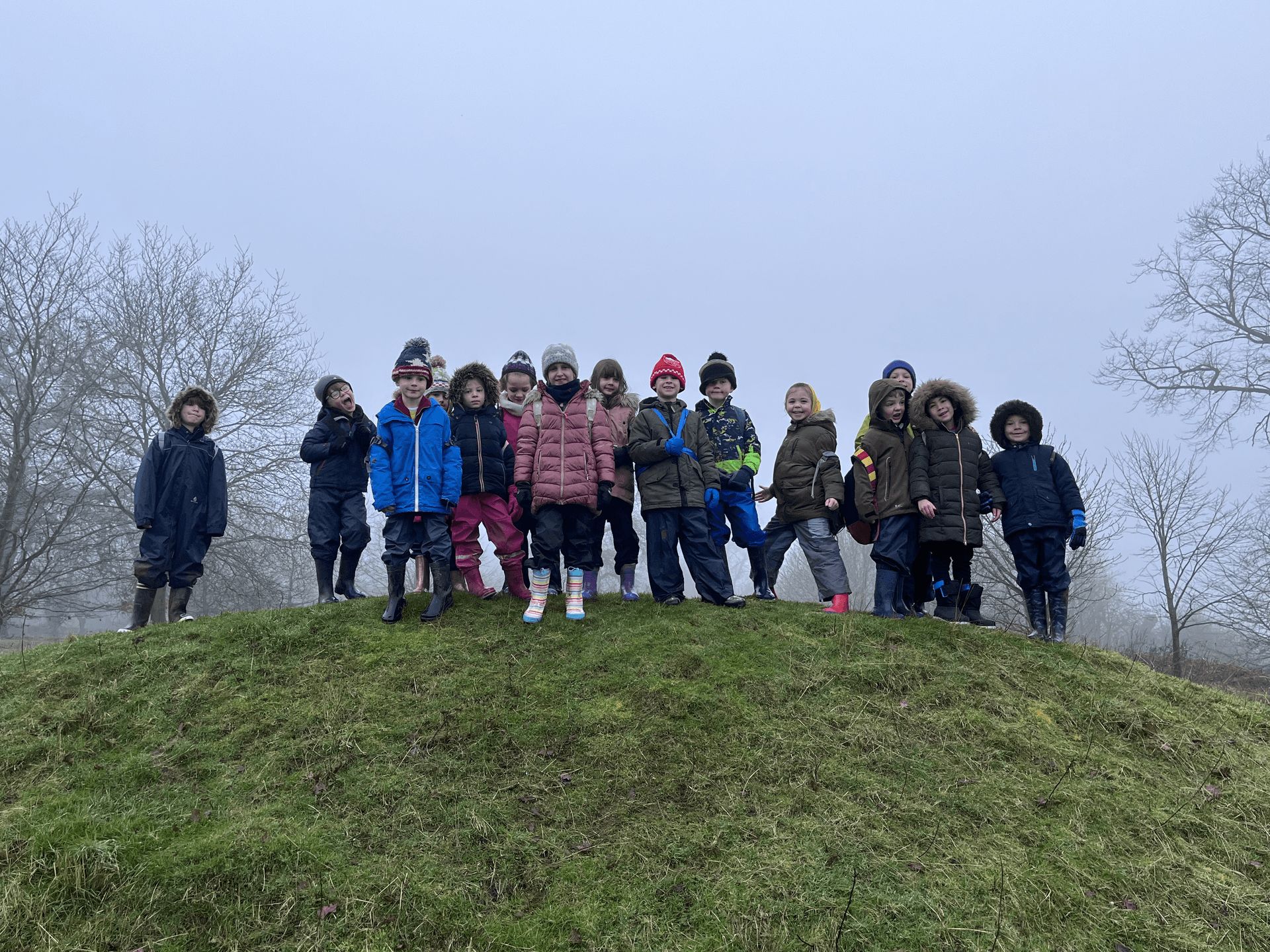 04.01.22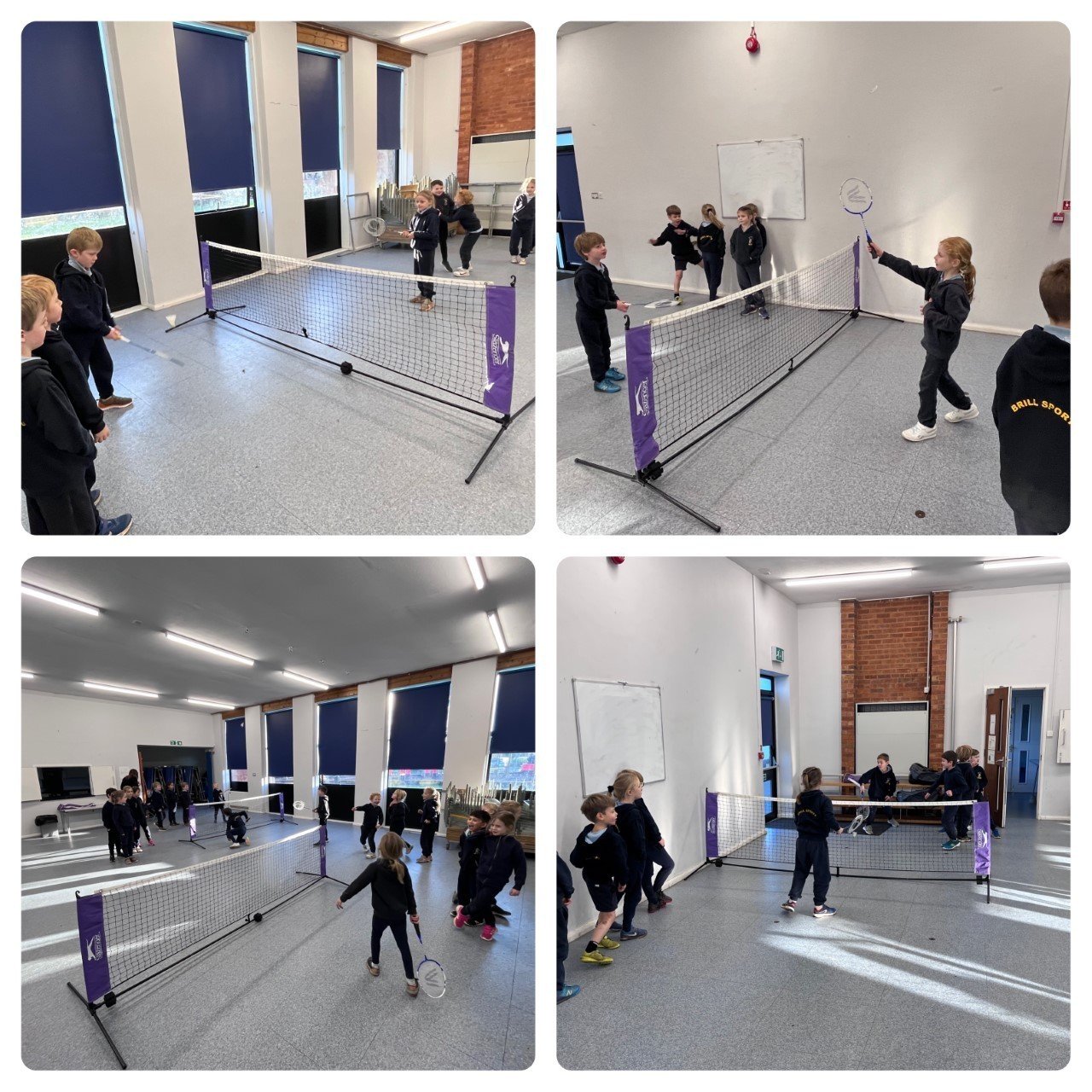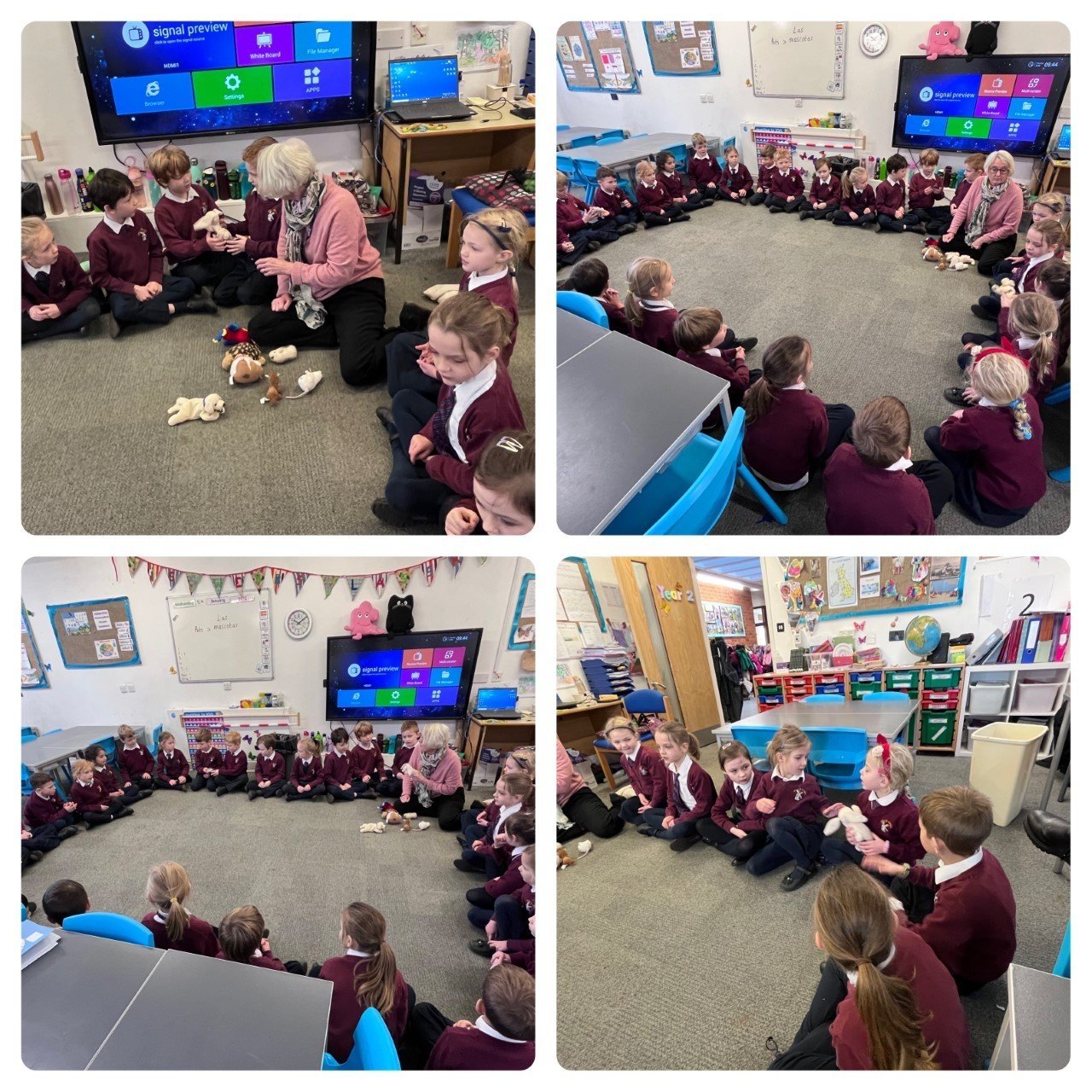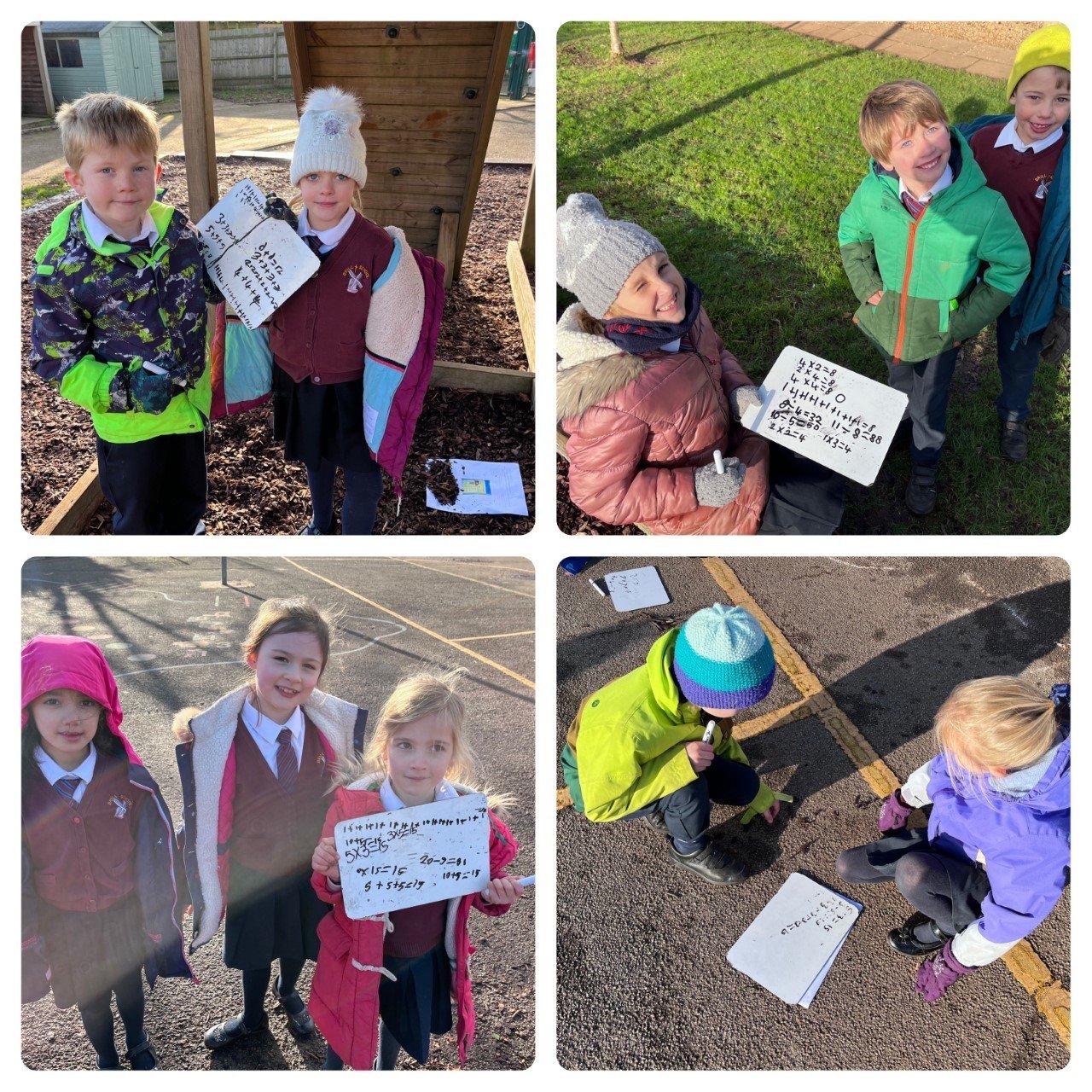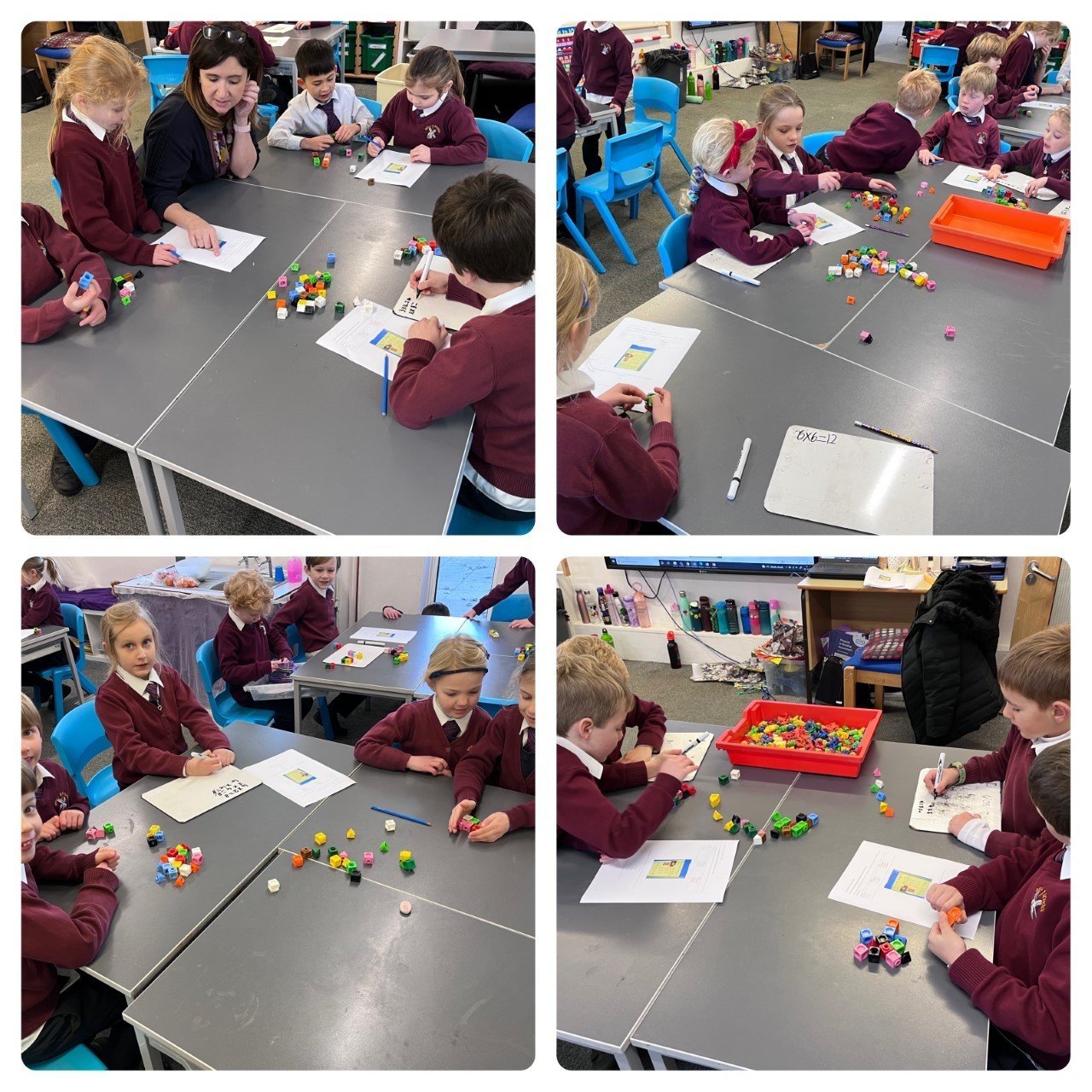 16.12.21
As part of our topic, we have been creating our own islands! We used LOTS of glue and newspaper! We can't wait to show you how amazing they will look once they are finished!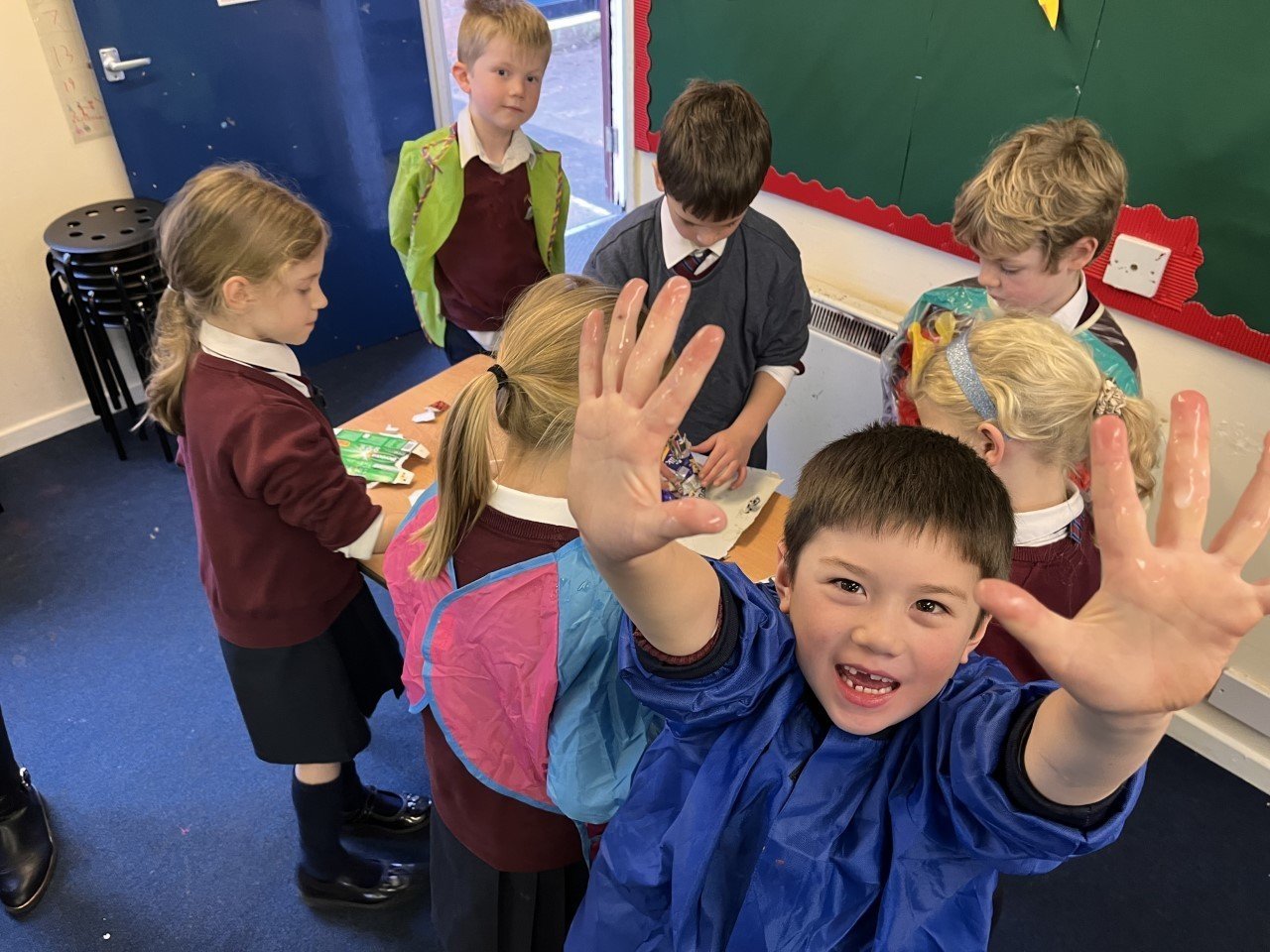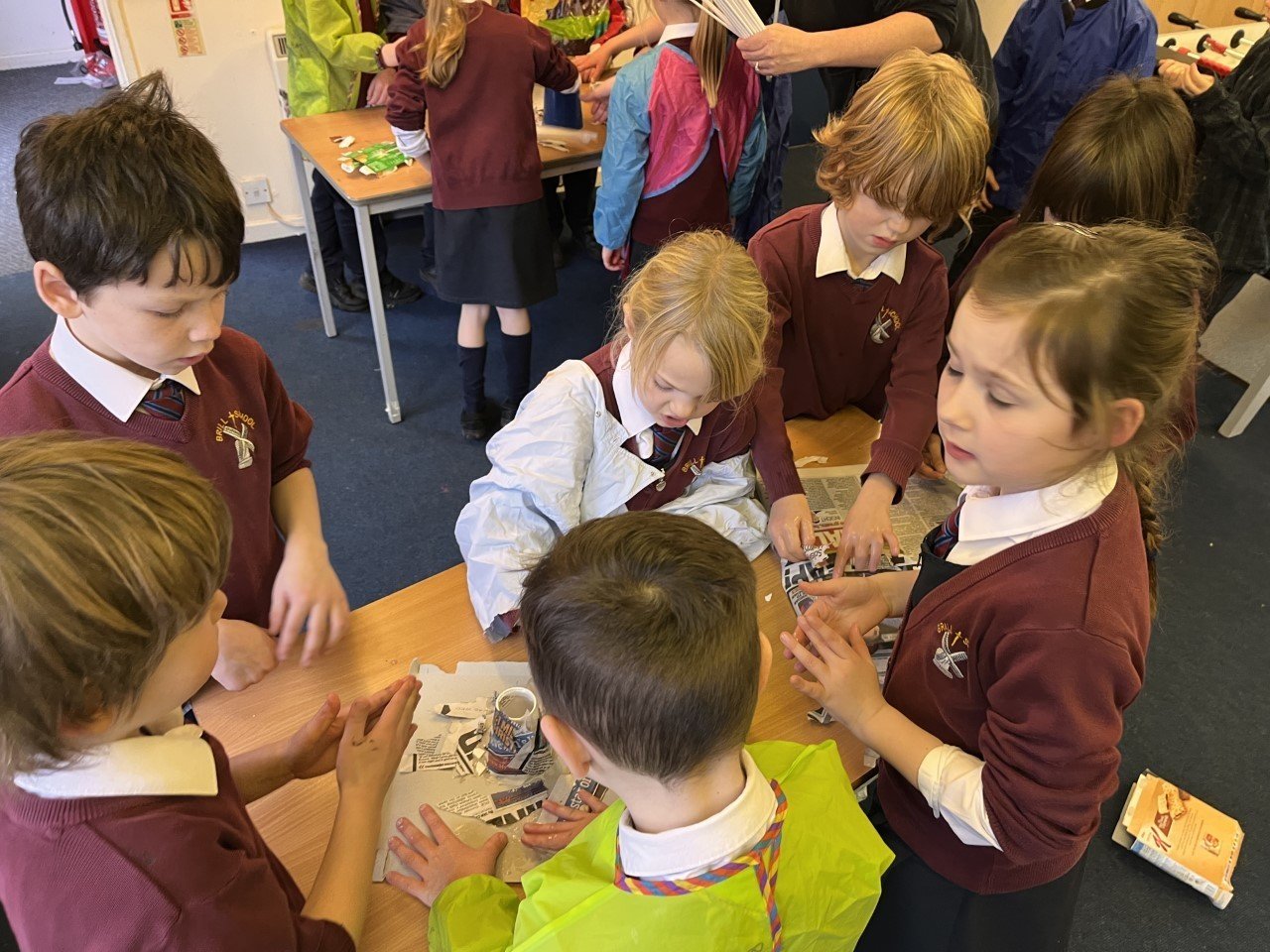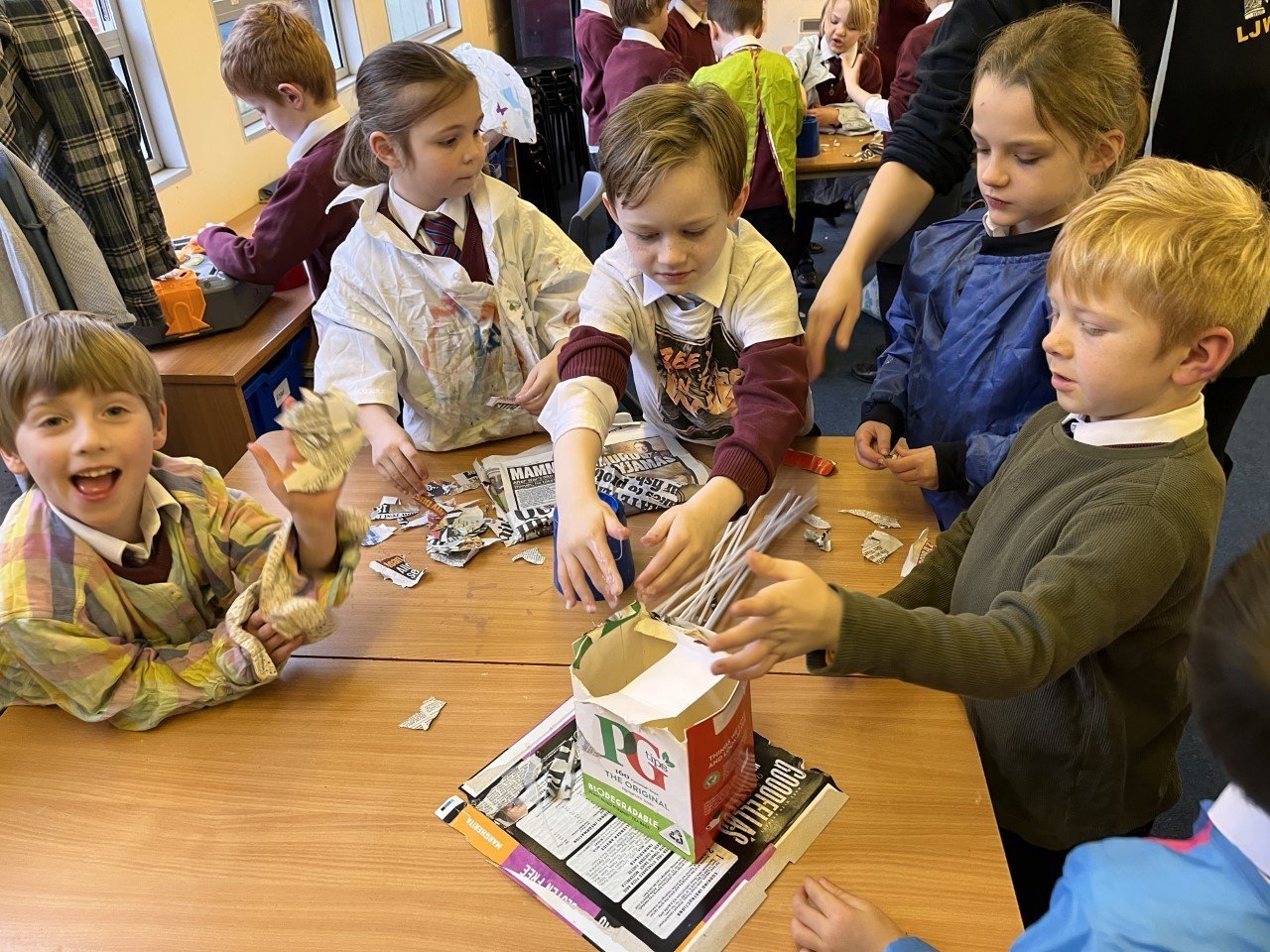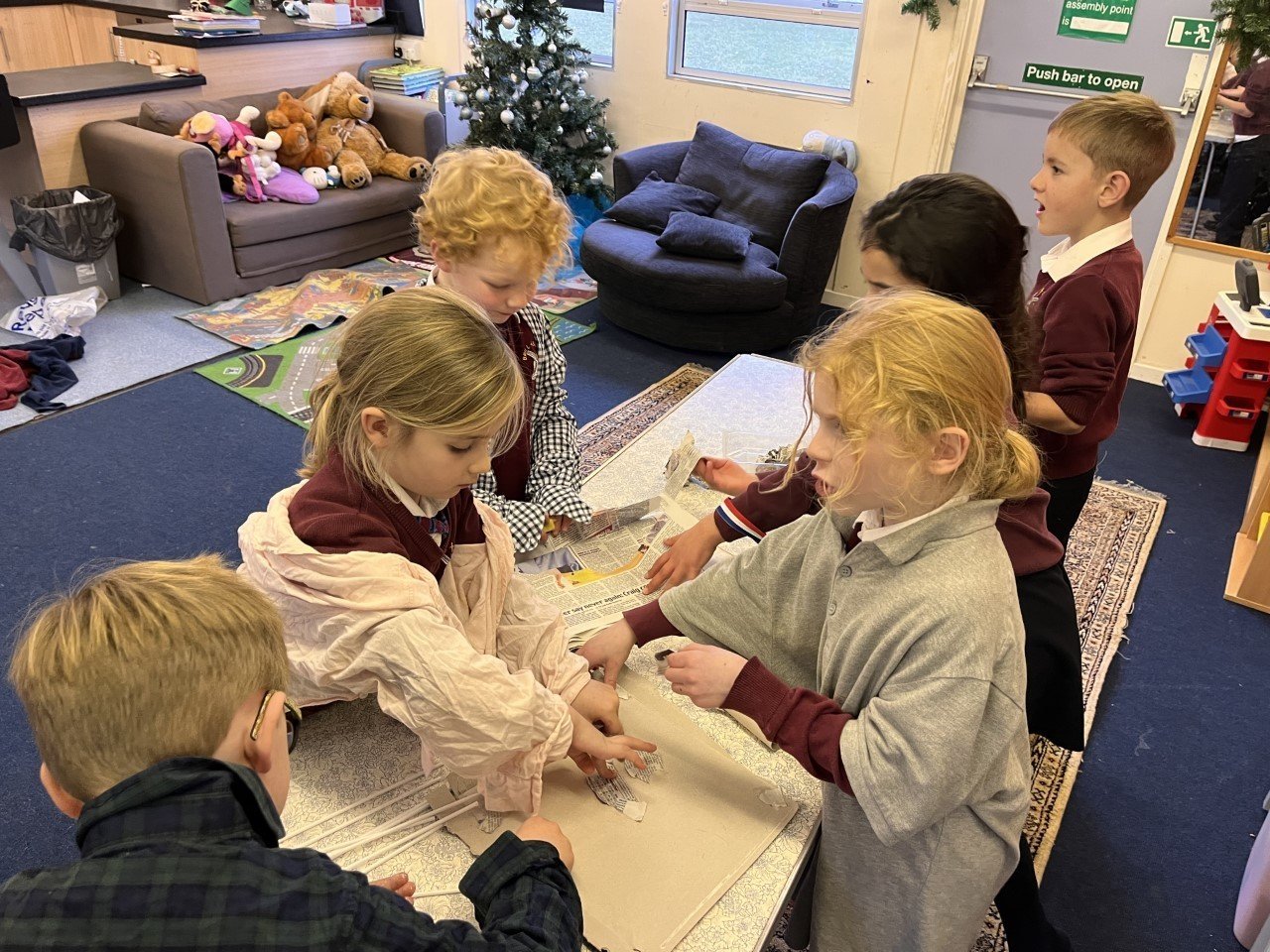 15.12.21
Father Christmas came to visit! He gave us each a present.
Thank you!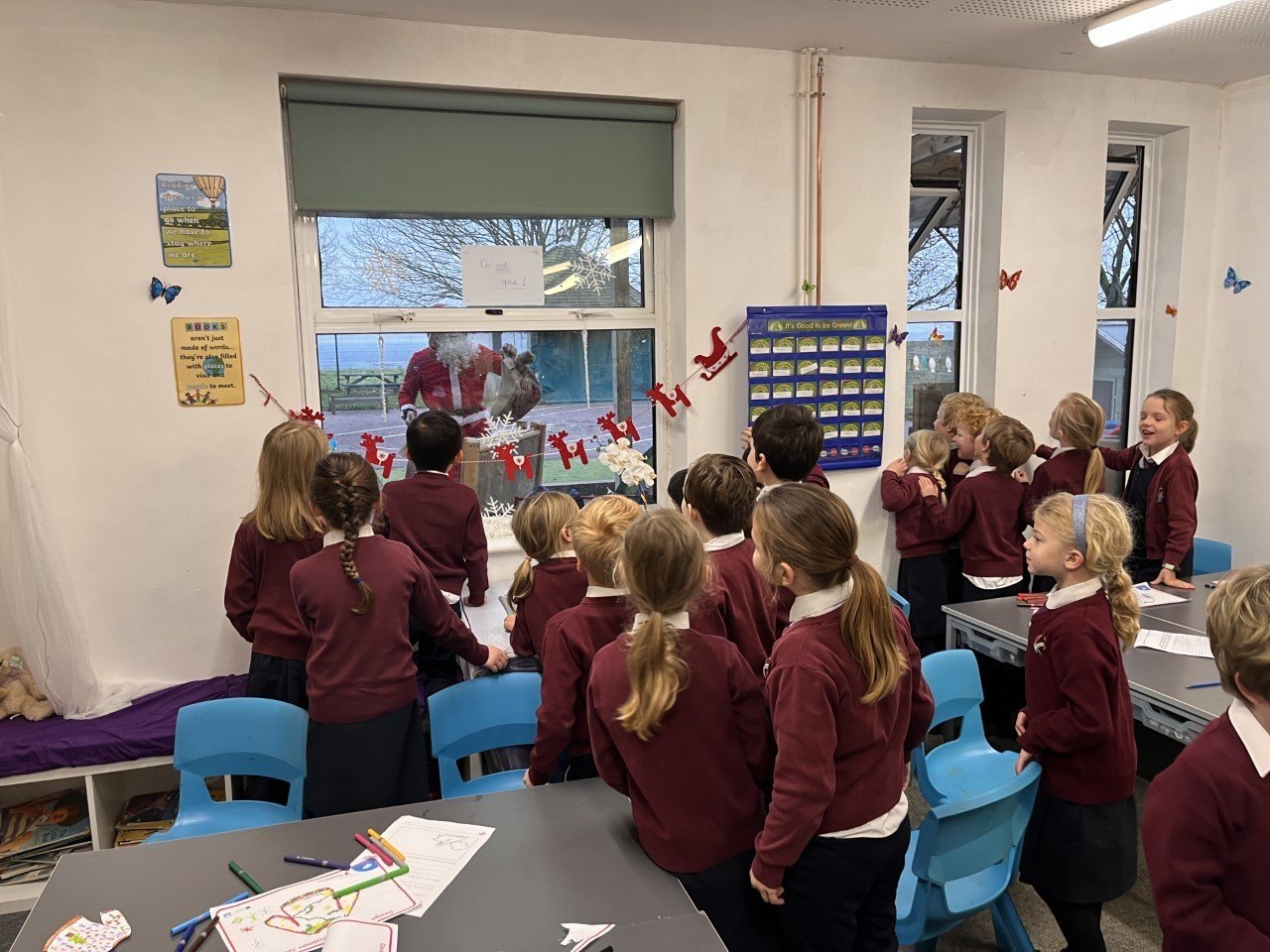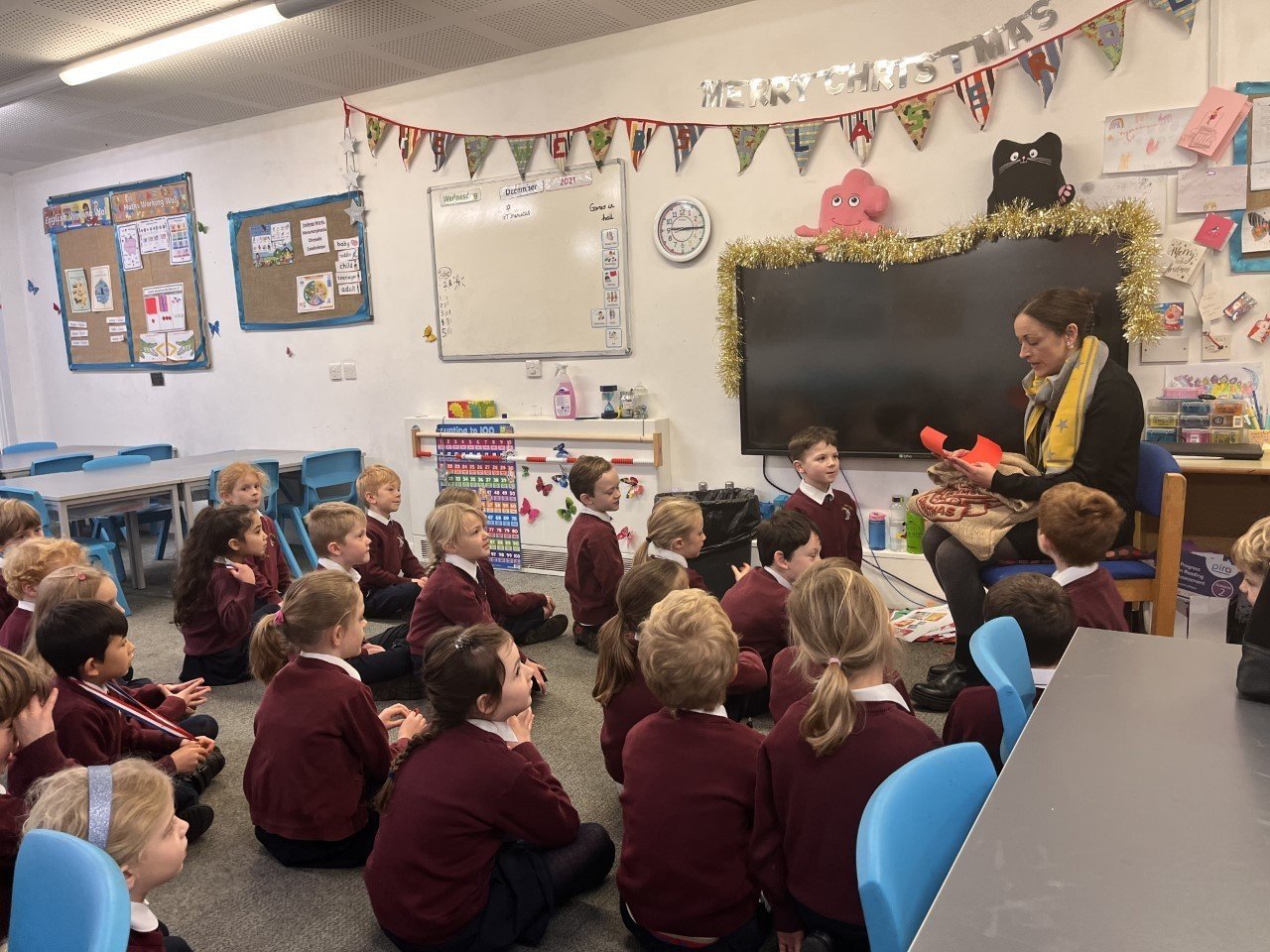 13.12.21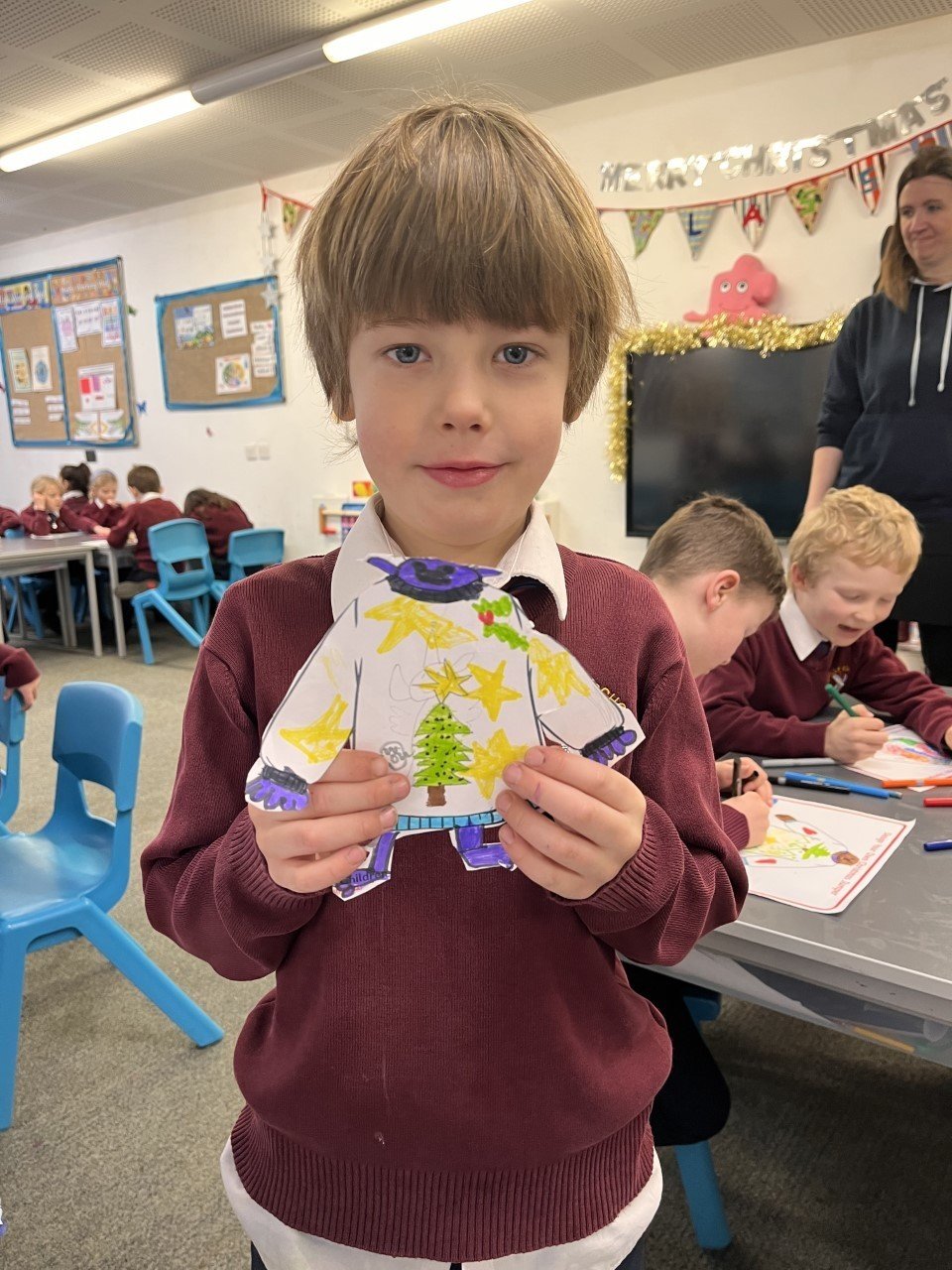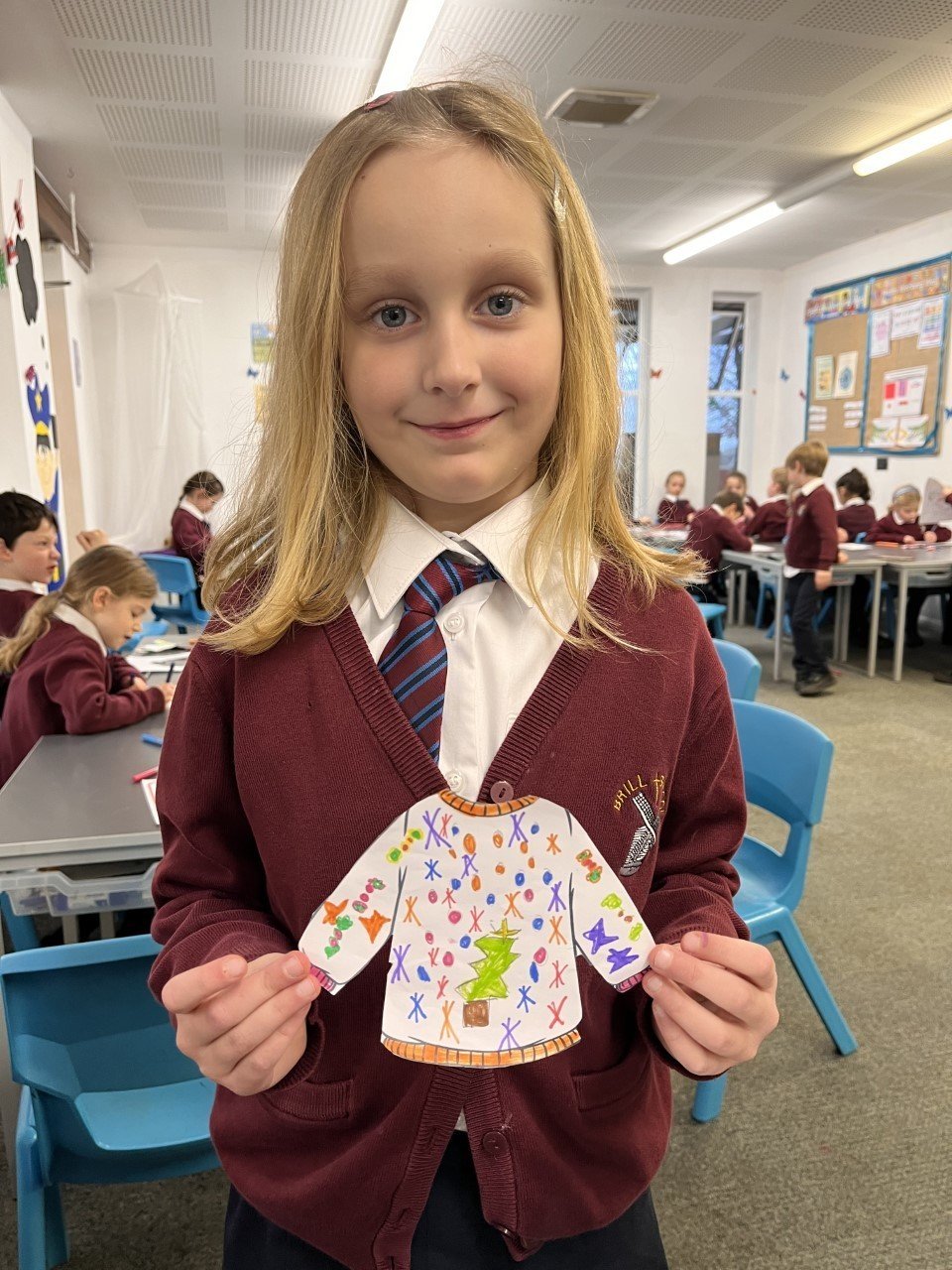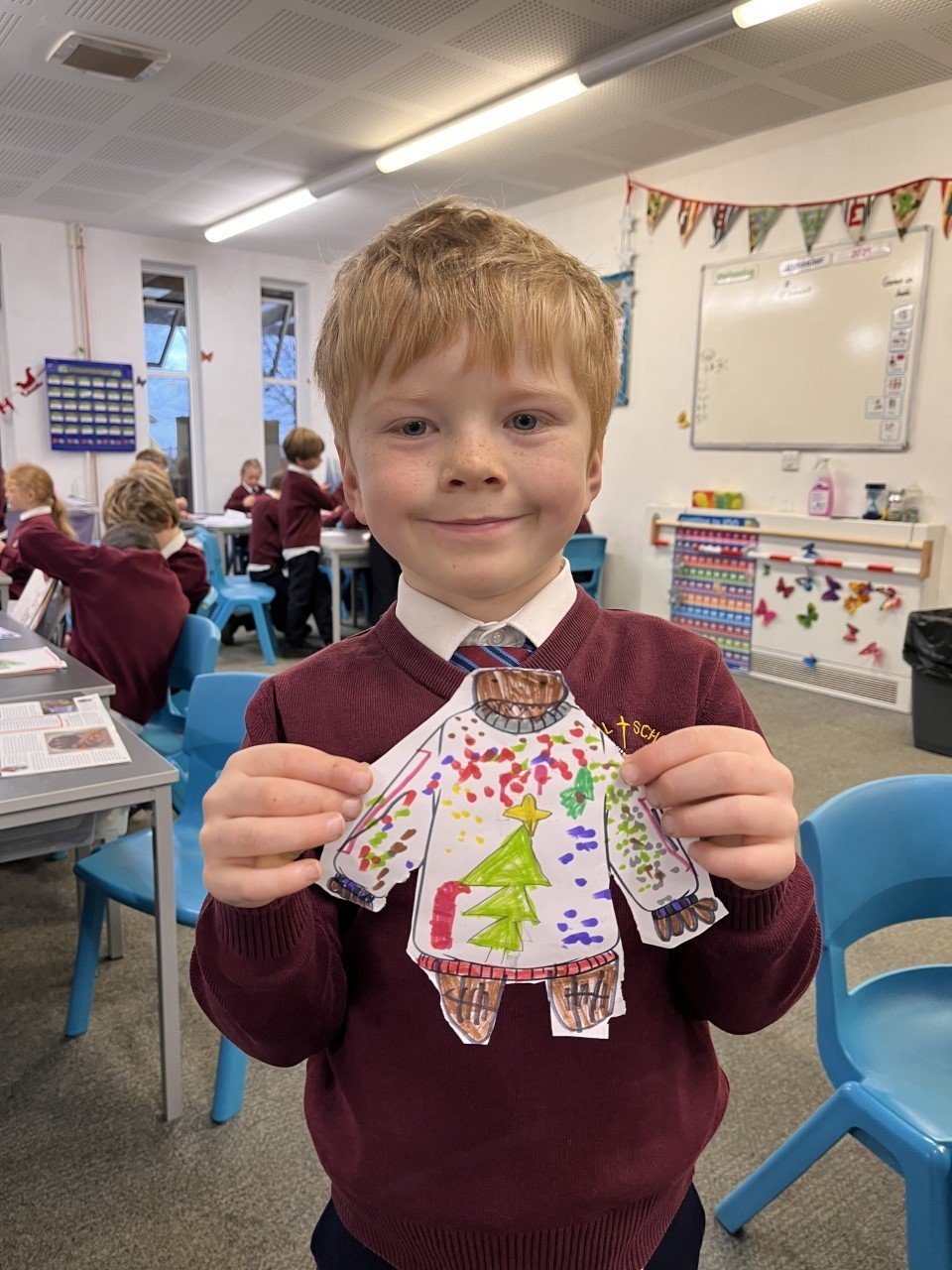 We decorated our own Christmas jumpers!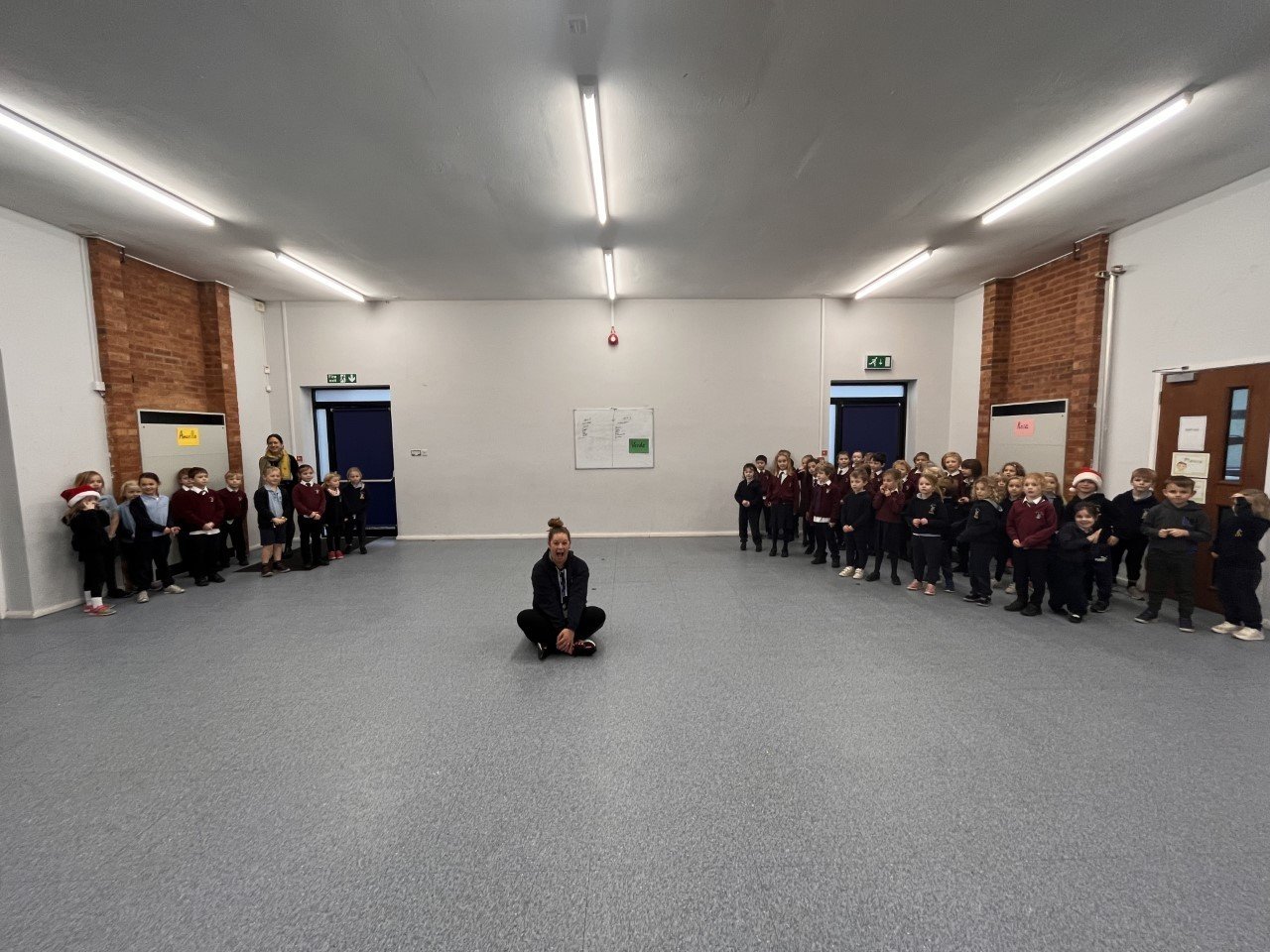 We played some party games in the hall with year 1!
10.12.21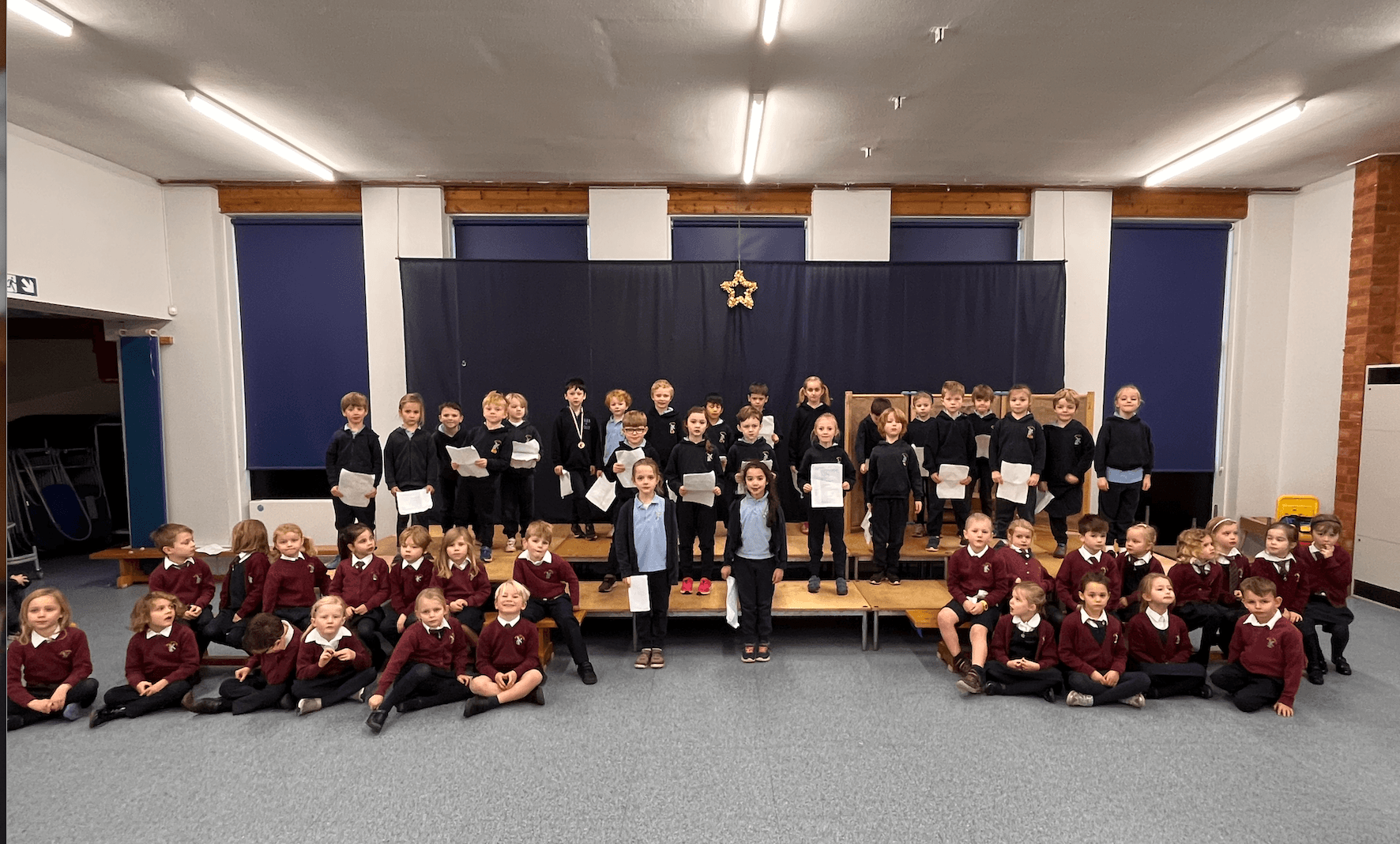 9.12.21
We had Professor Poopenshtinken and his magical assistant come in and show the children some magical maths!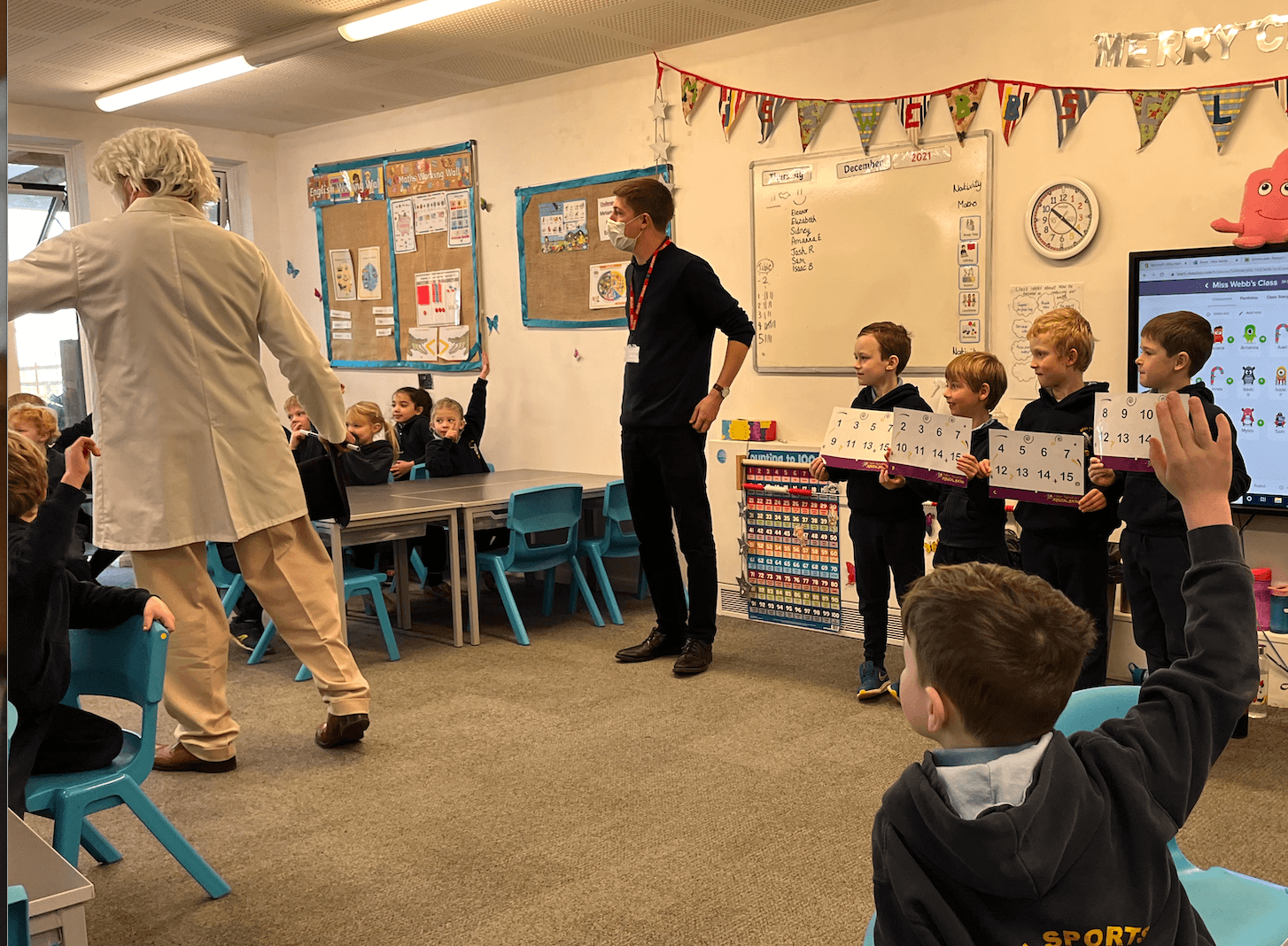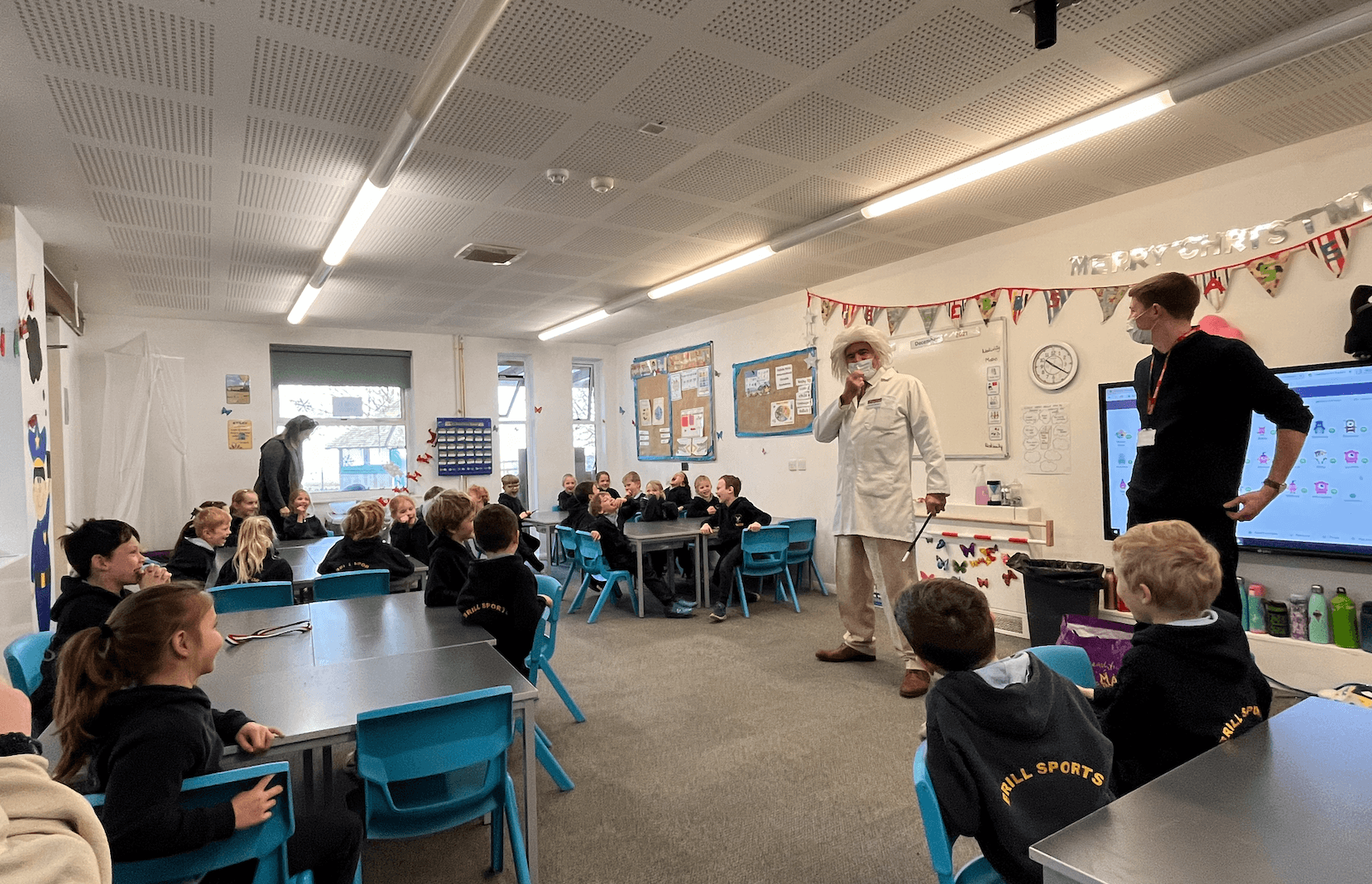 The children were amazed how Professor Poopenshtinken could get right which number they had picked without any clues!
6.12.21
We had Coach Simon come in and show the children some football games!
The children really enjoyed running around the field!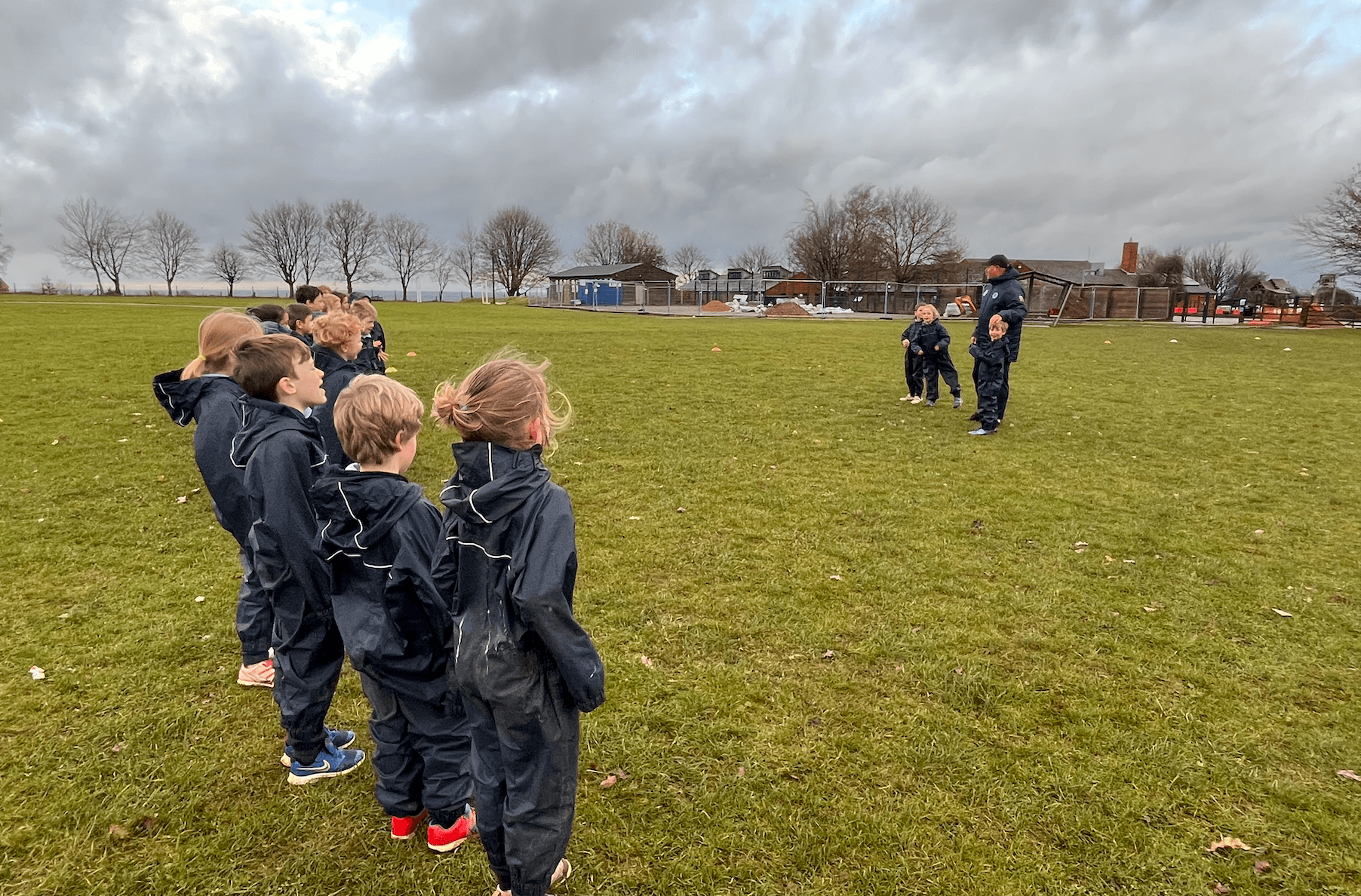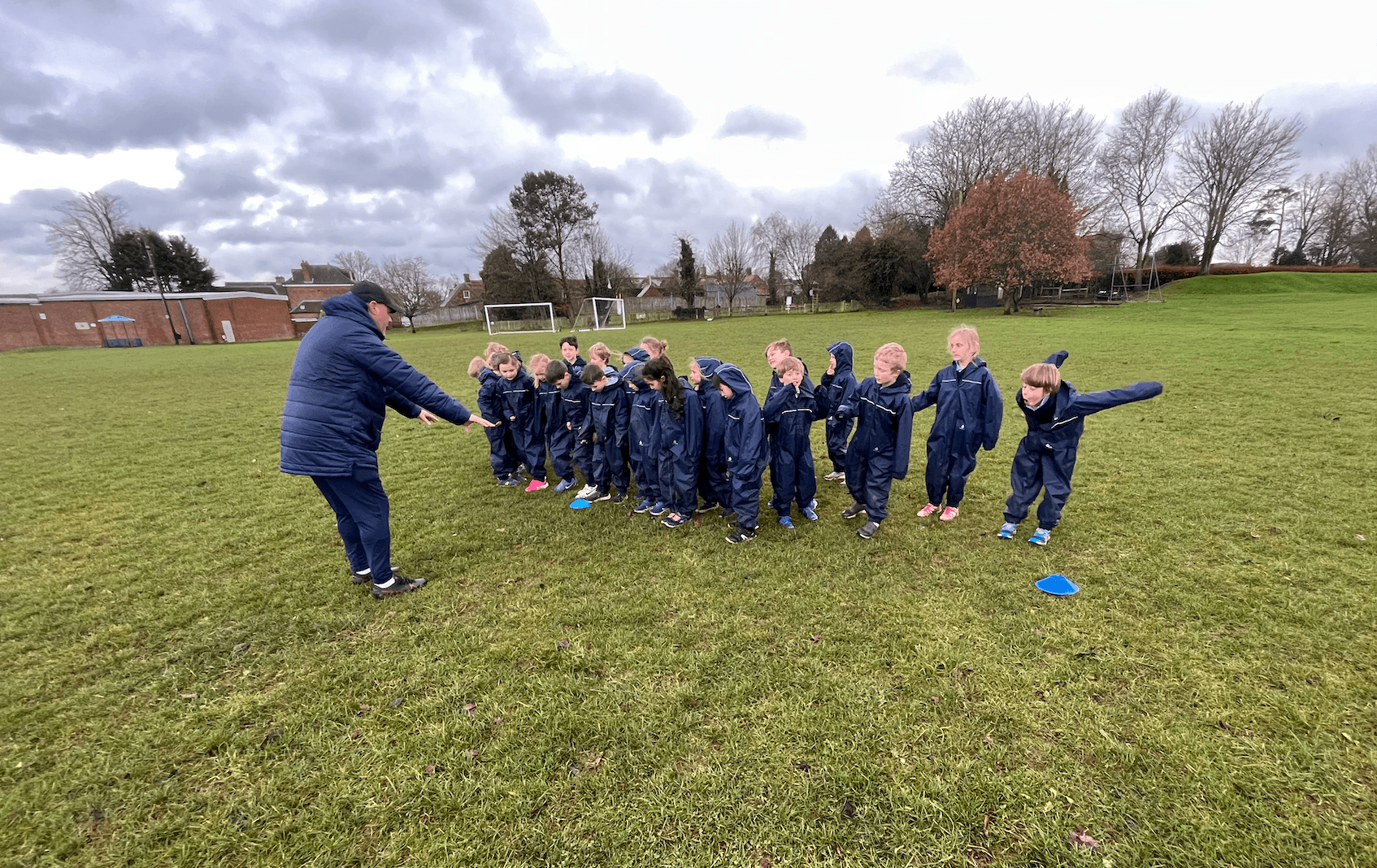 3.12.21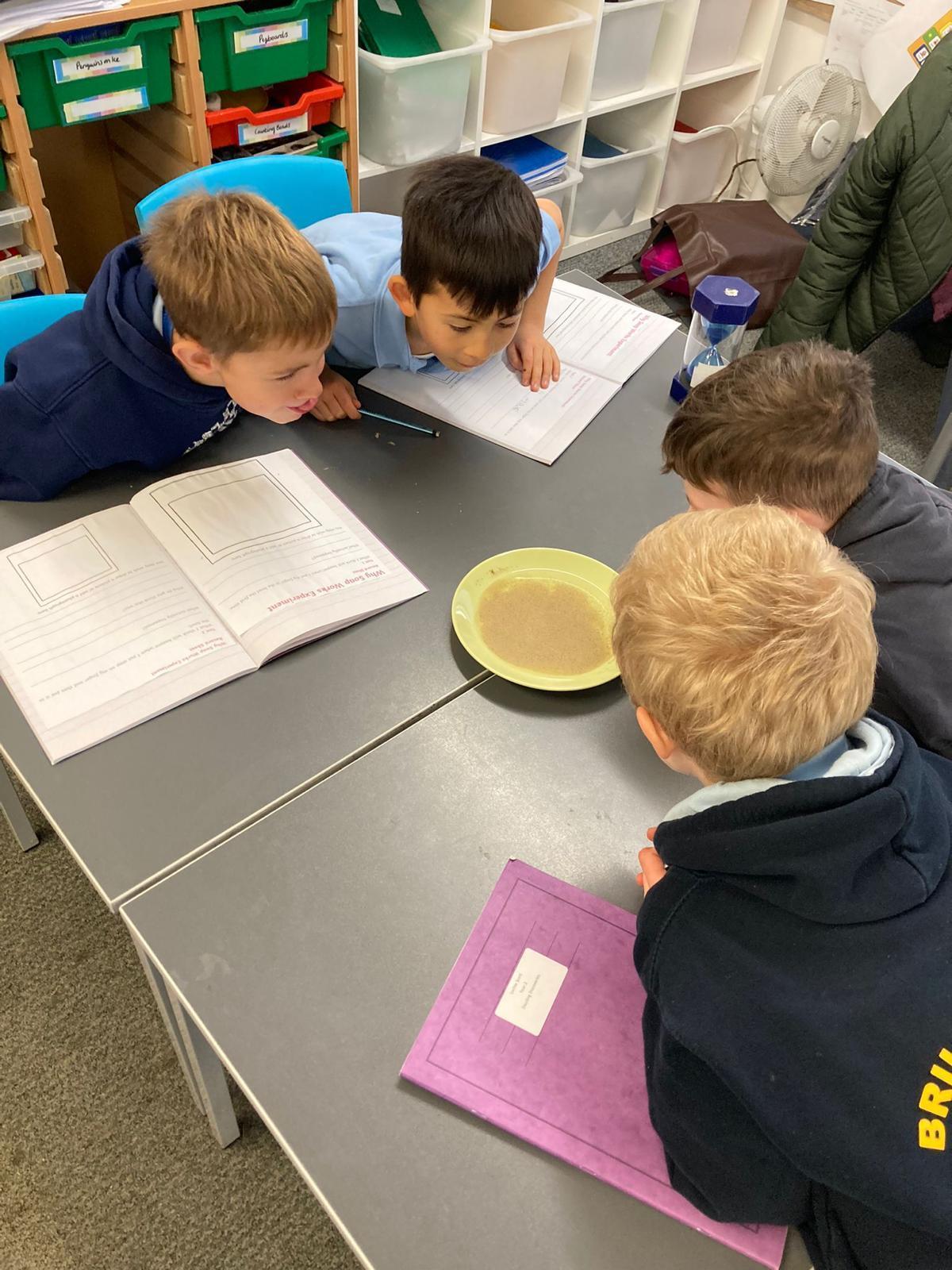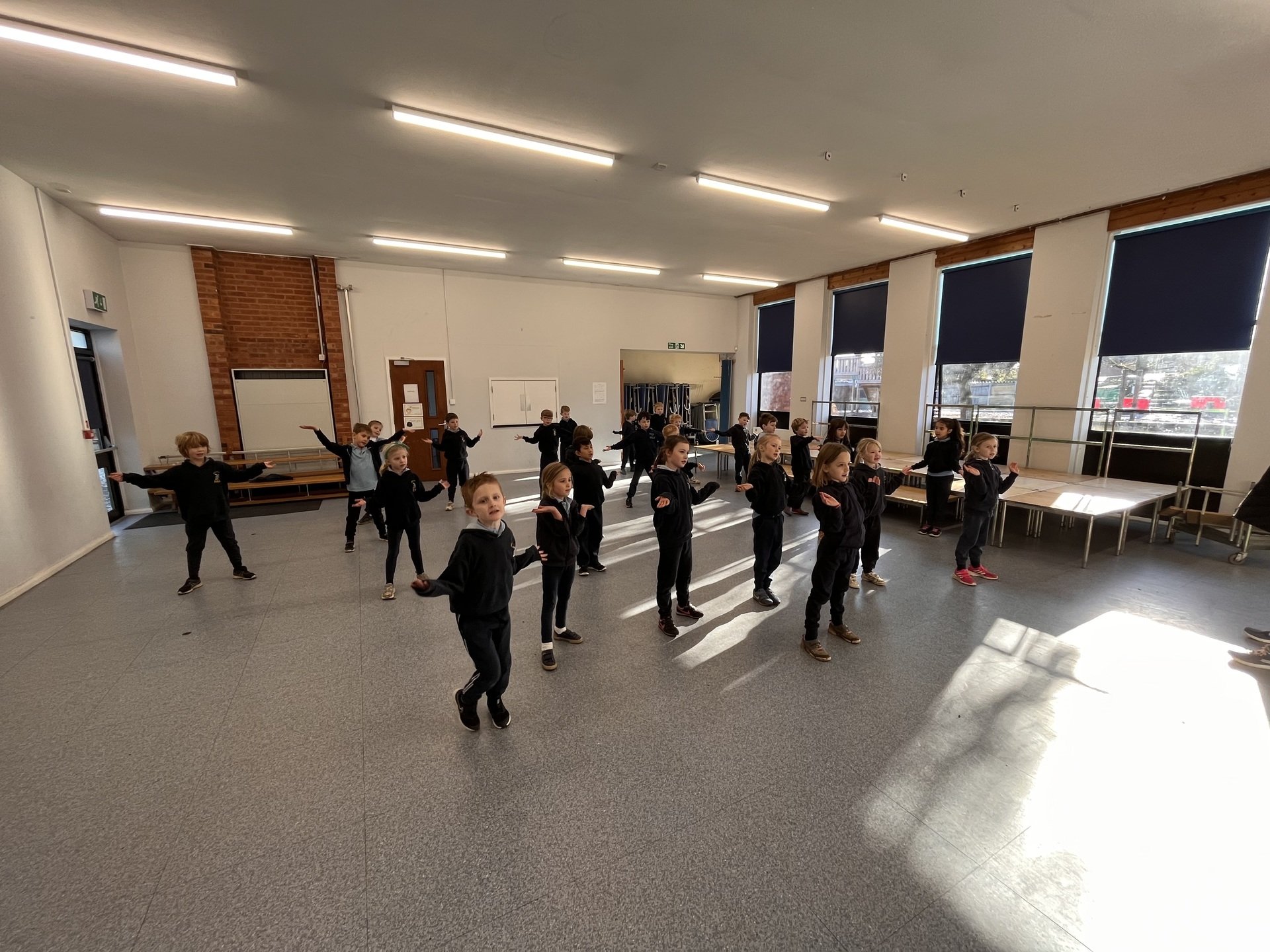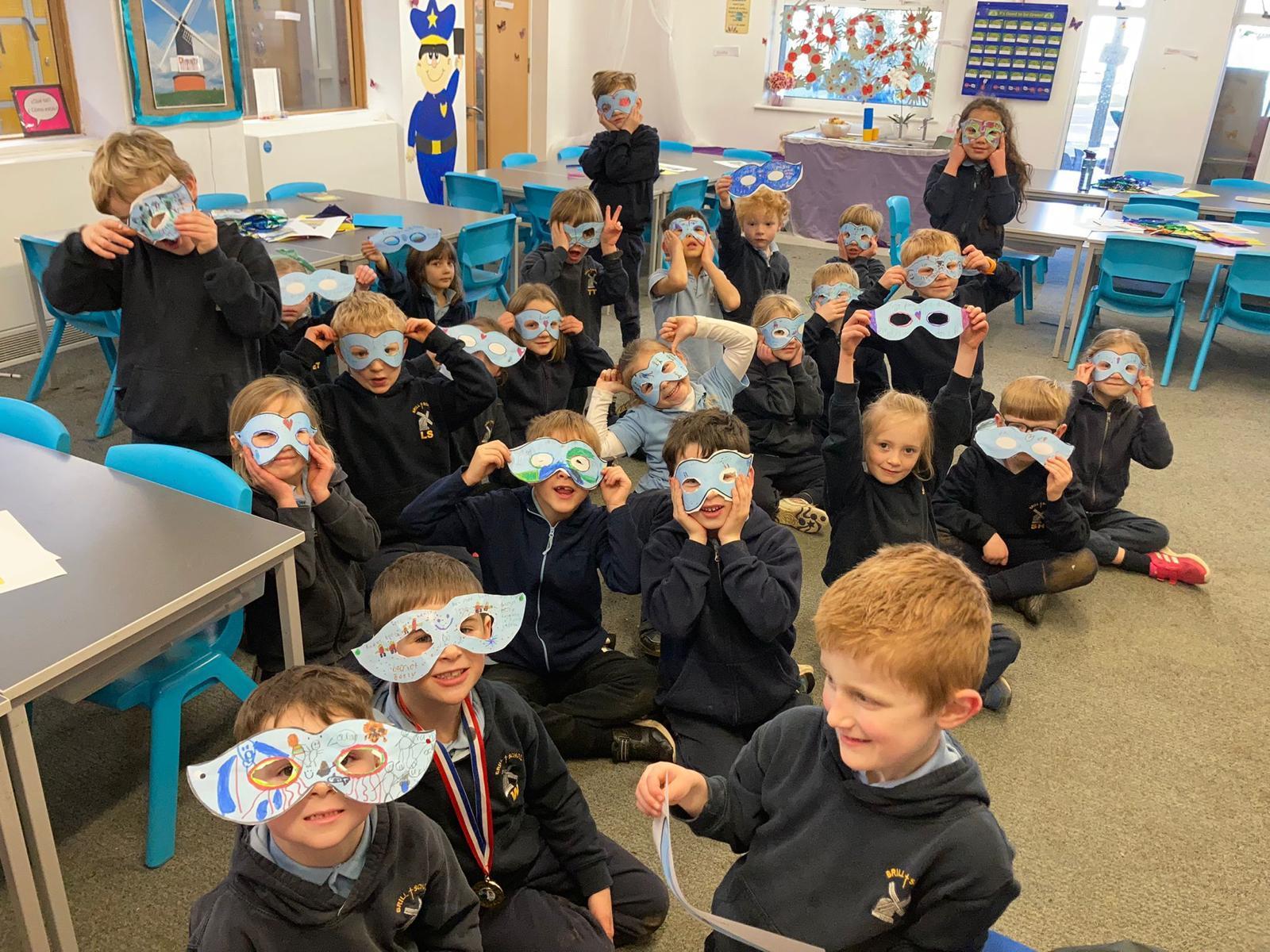 29.11.21
Year 2 have enjoyed playing out in the snow. They have built lots of snow people!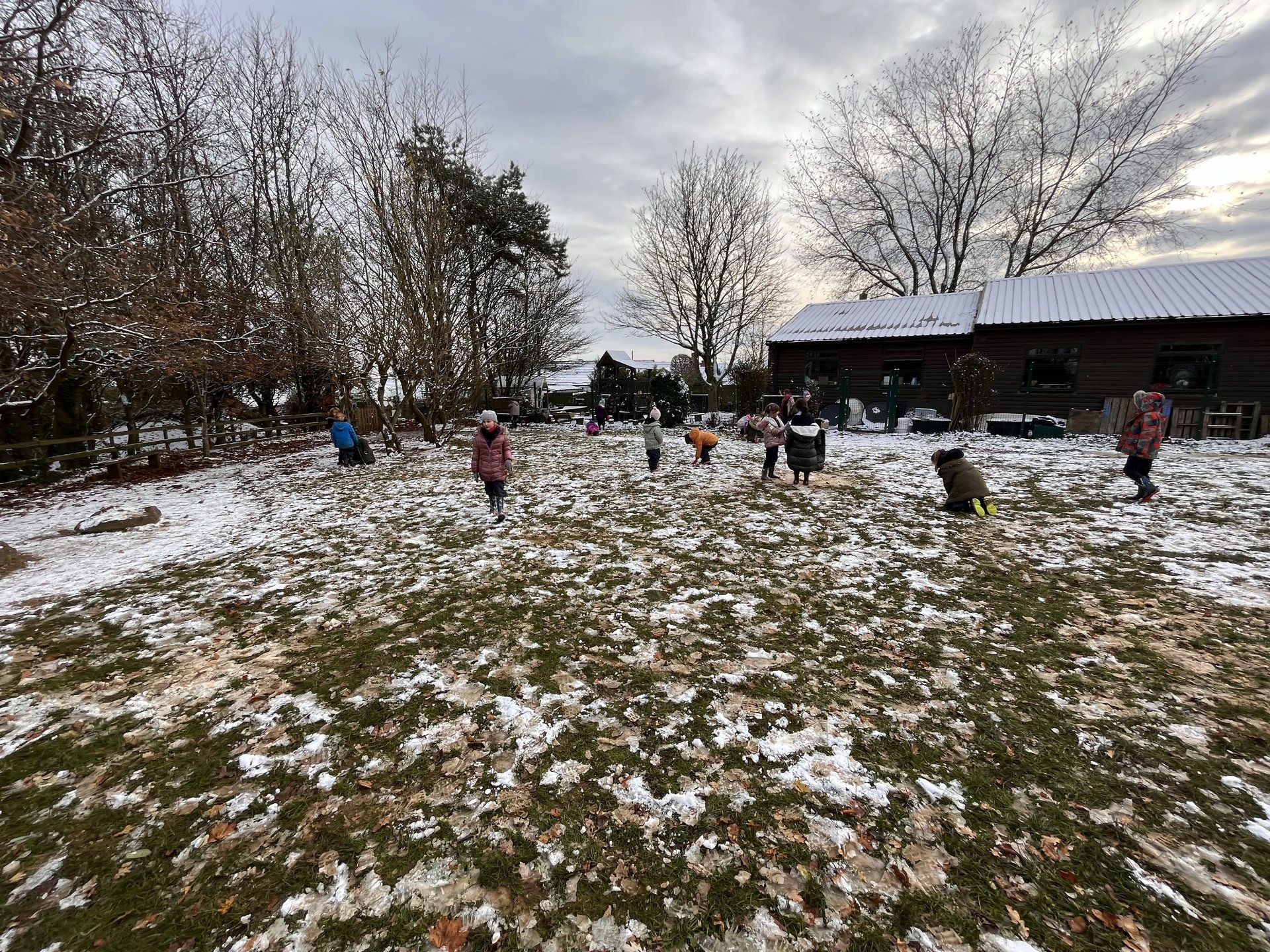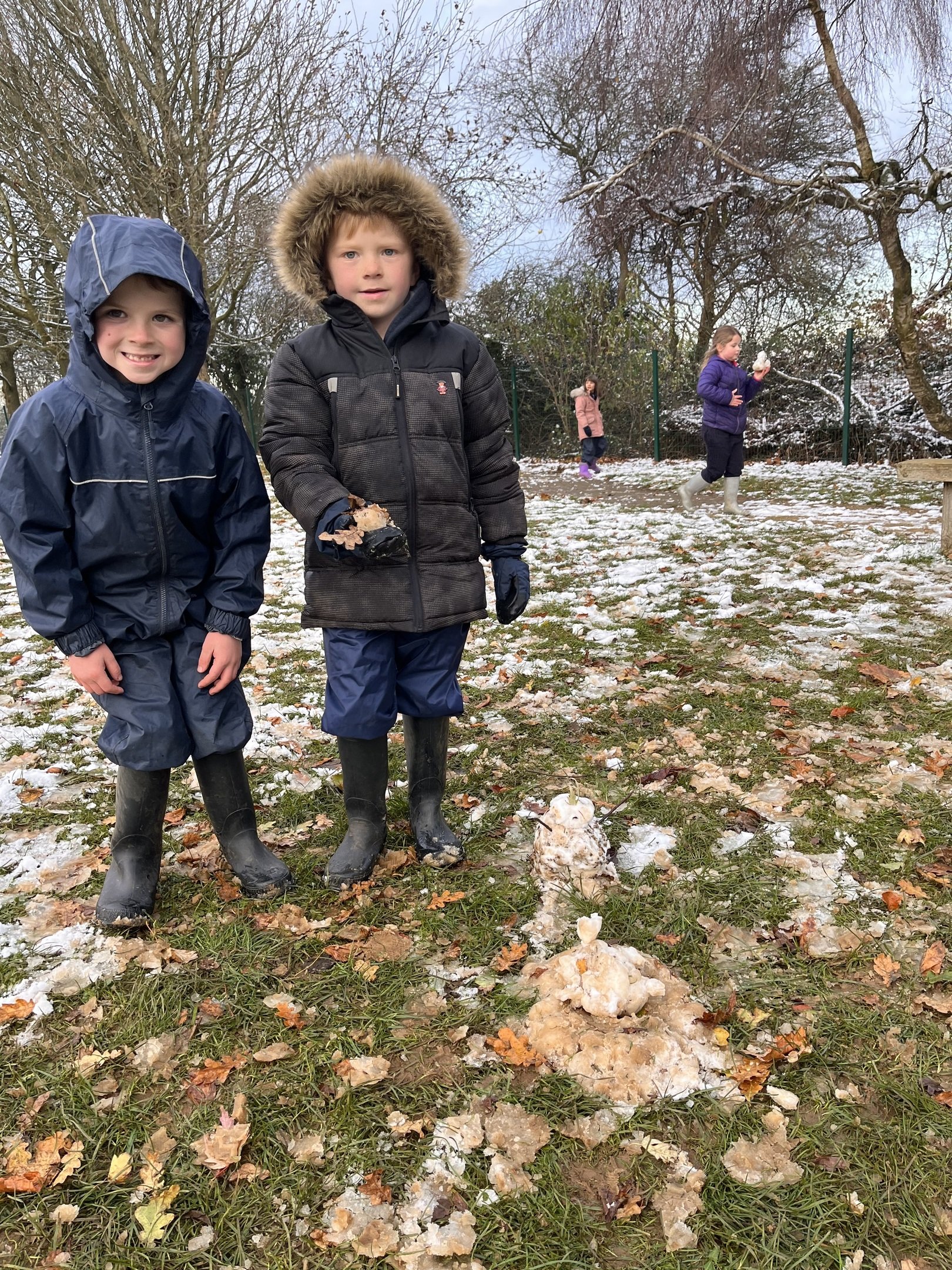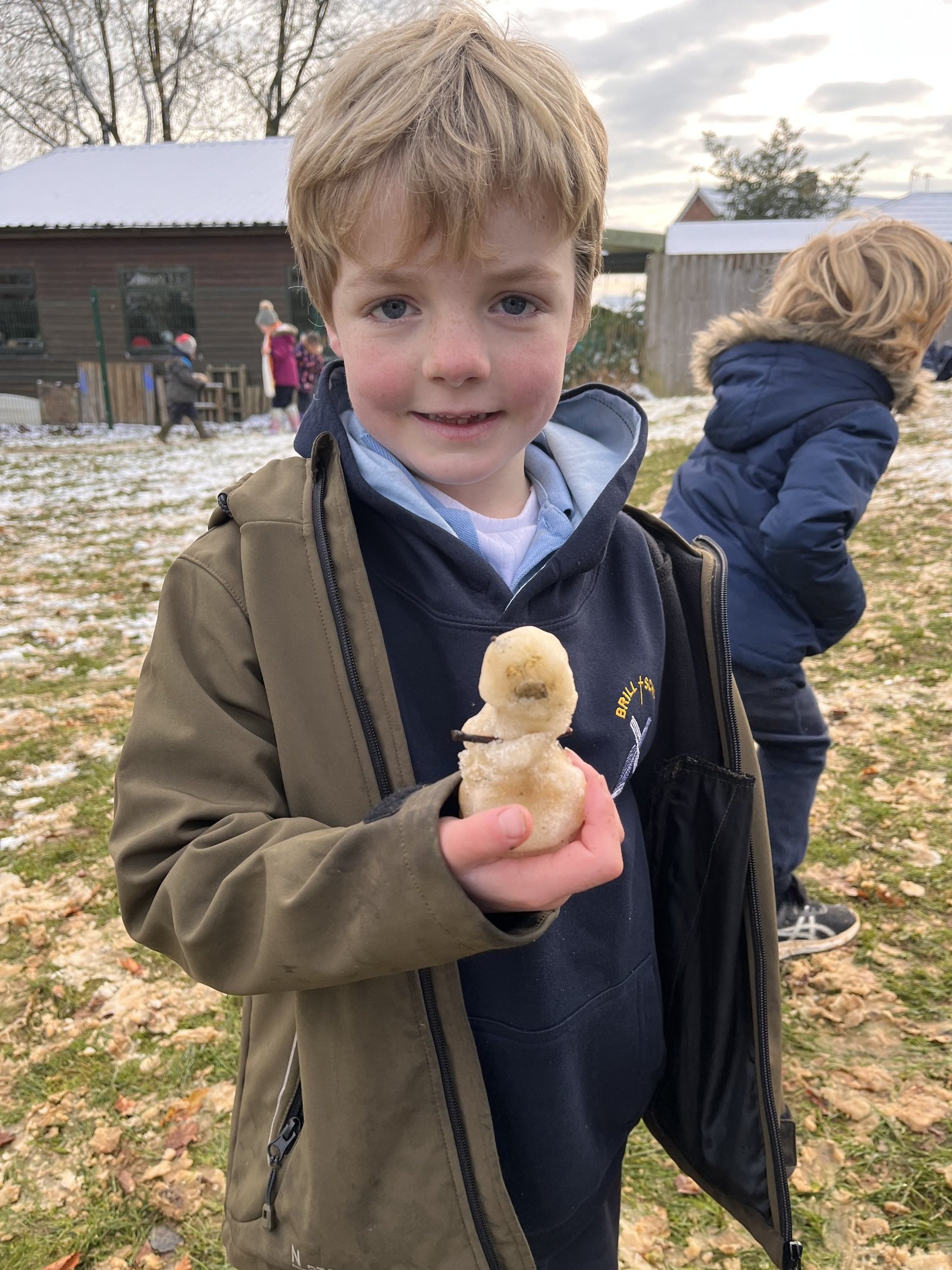 26.11.21
Year 2 have really got into the spirit of the production. We have practised some dances, started learning our scripts and sang the songs beautifully. We were also very lucky to have a visit from Lochie's mum, who spoke to the children about healthy food choices - there will be points available for children who complete their 'eat the rainbow' sheet.
Have a lovely weekend!
Miss Webb, Miss Cruickshank and Miss Marriott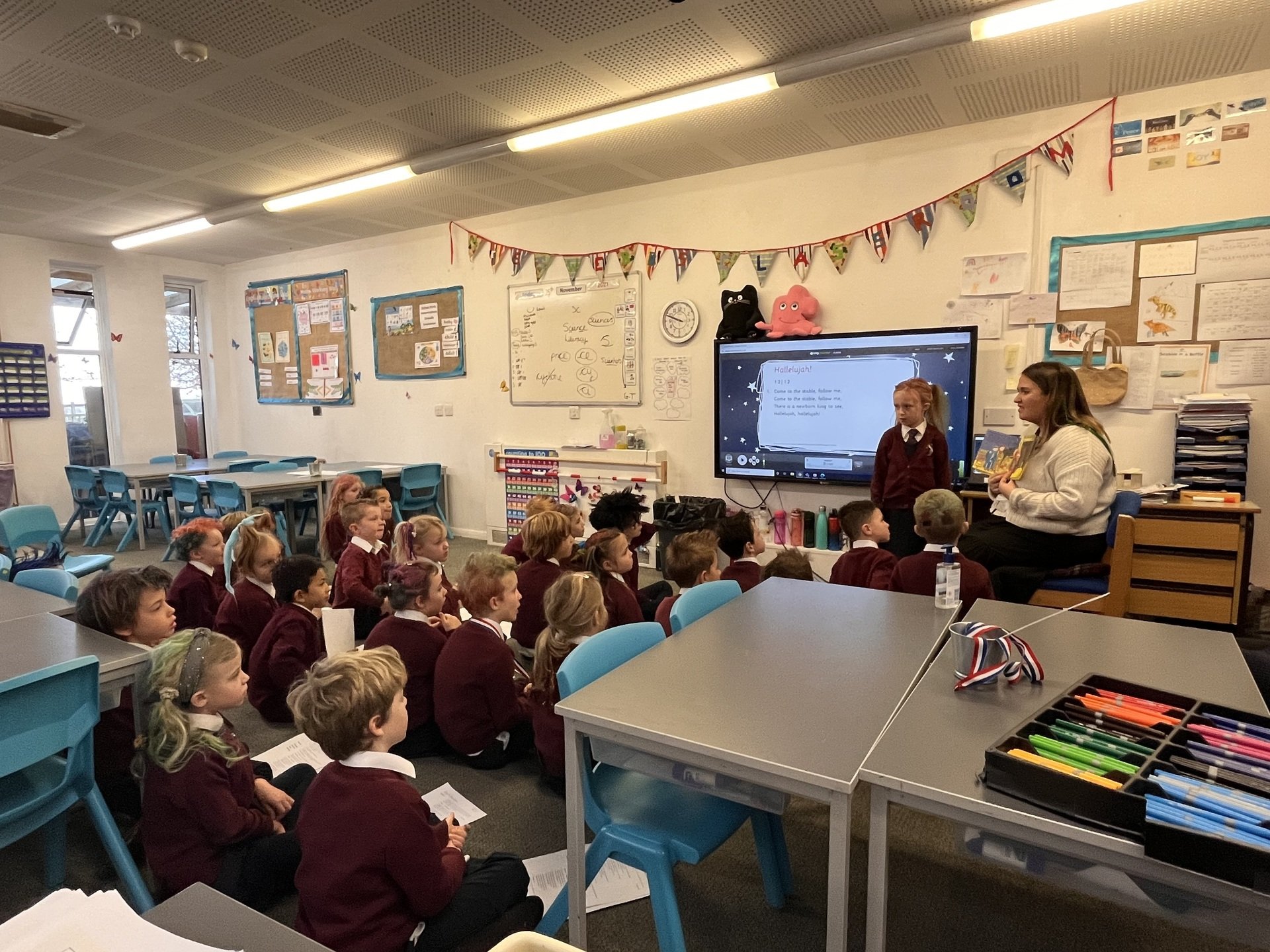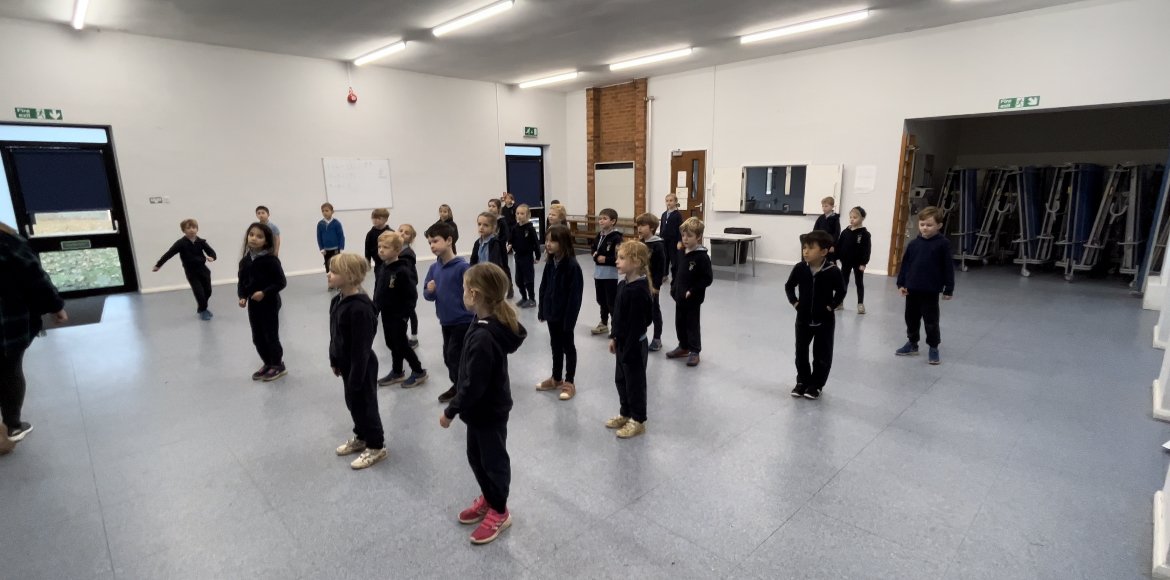 19.11.21
Year 2 have been lovely this week and super respectful - especially when Miss Webb could barely talk!
They have had fun doing yoga in PE, showing arrays with skittles in maths and examining the teachers healthy and unhealthy food choices in science! They have also written some lovely poetry and started to explore compass points in geography.
Have a lovely weekend all.
Miss Webb, Miss Cruickshank and Miss Marriott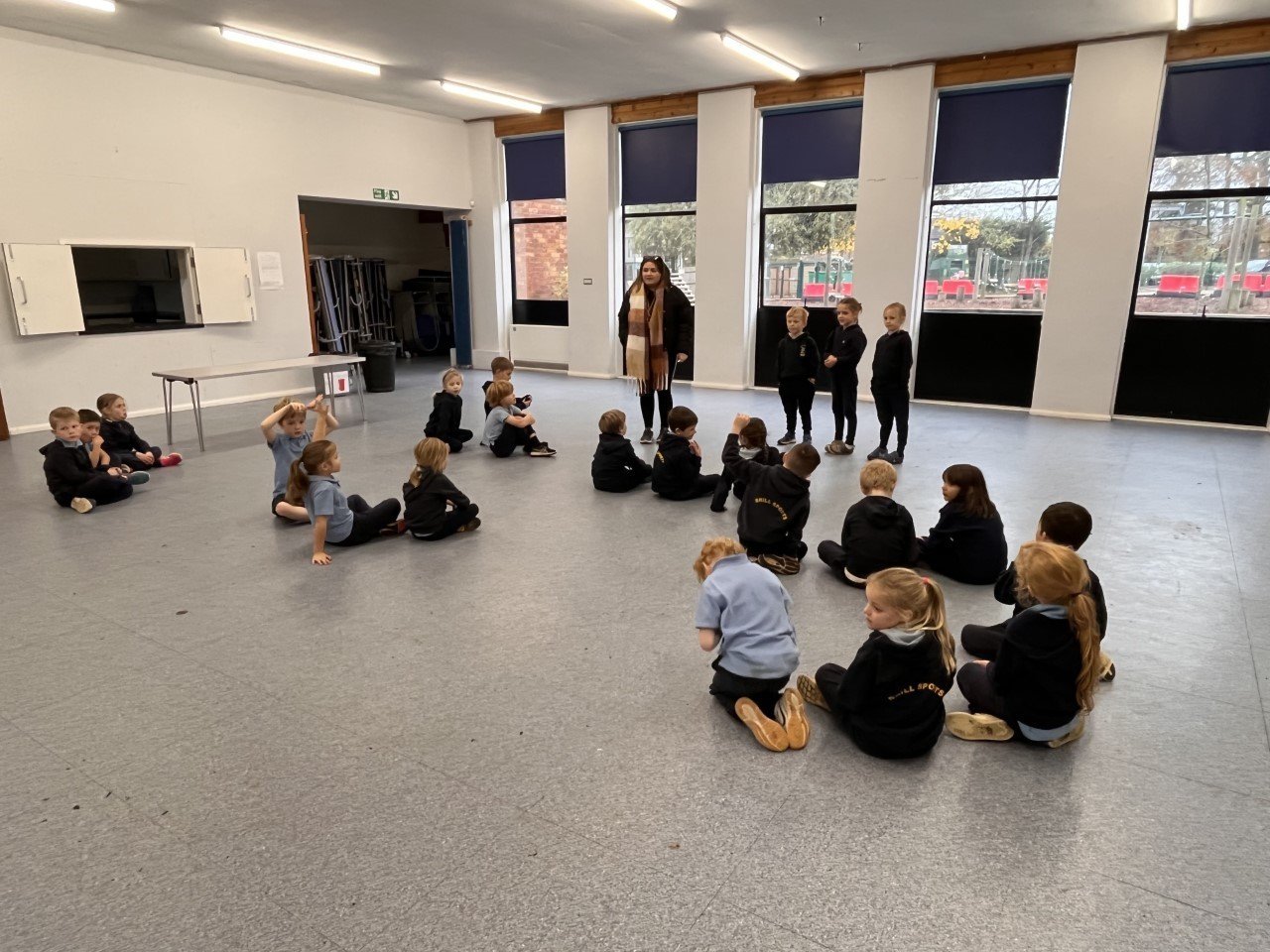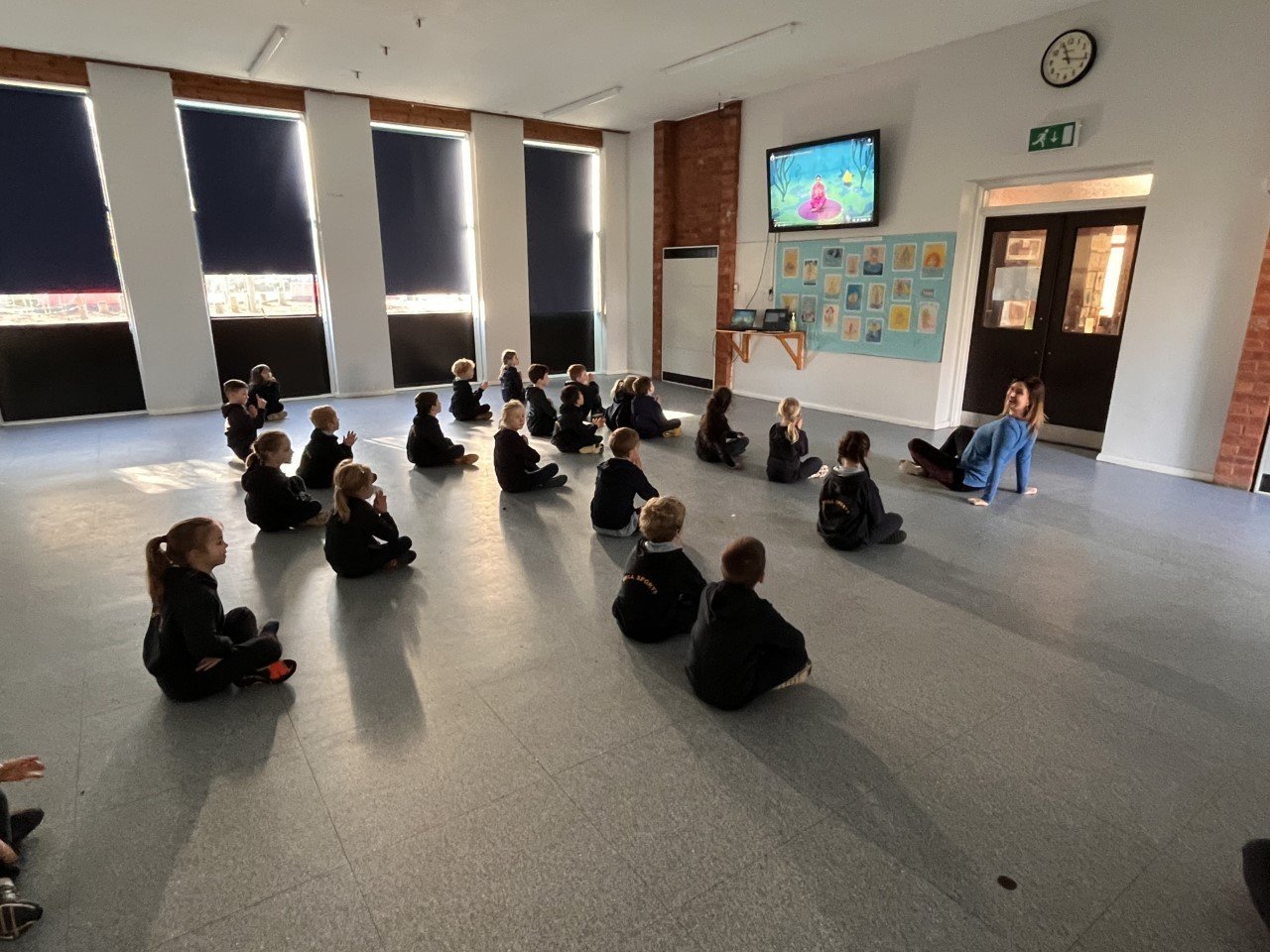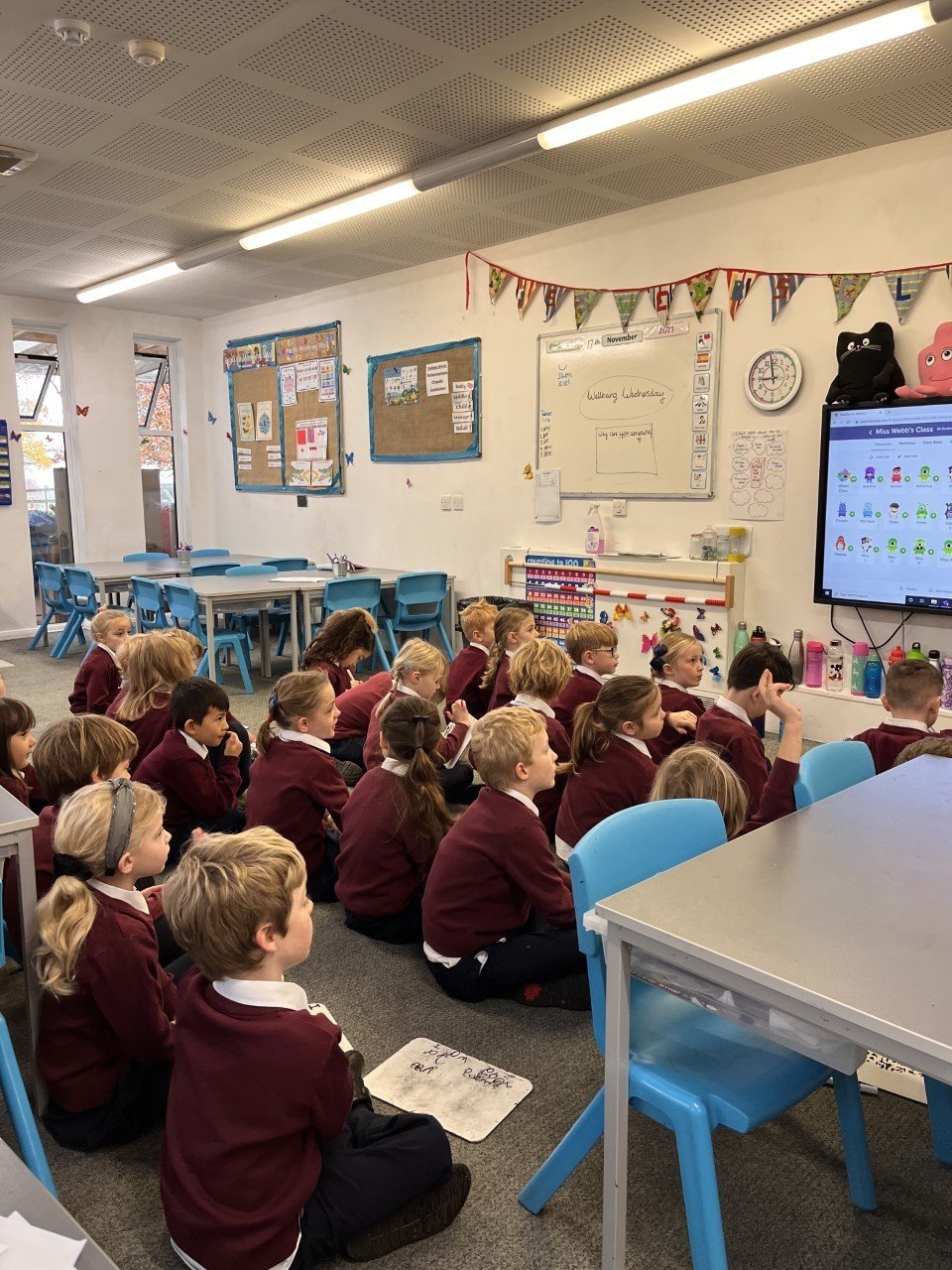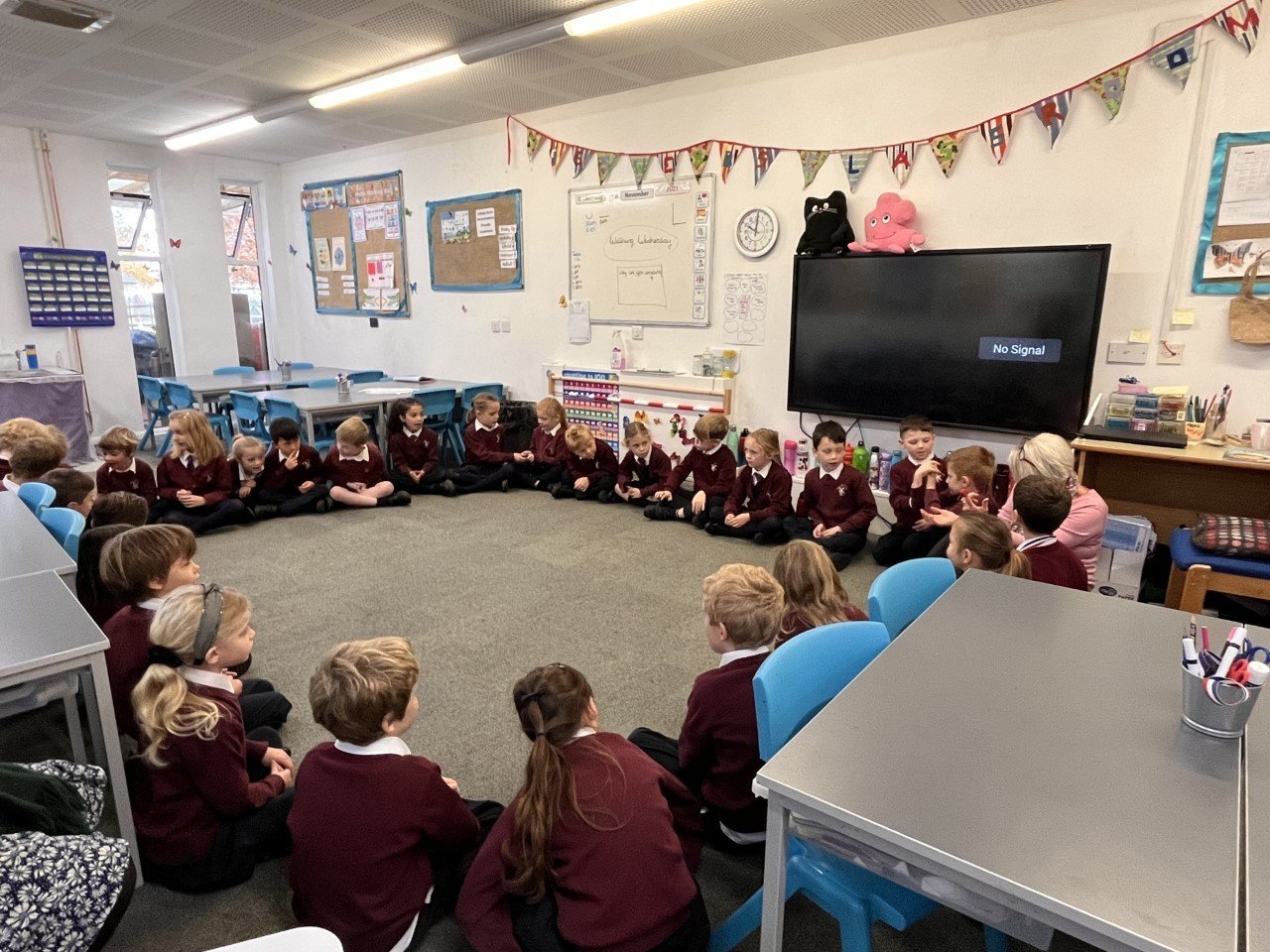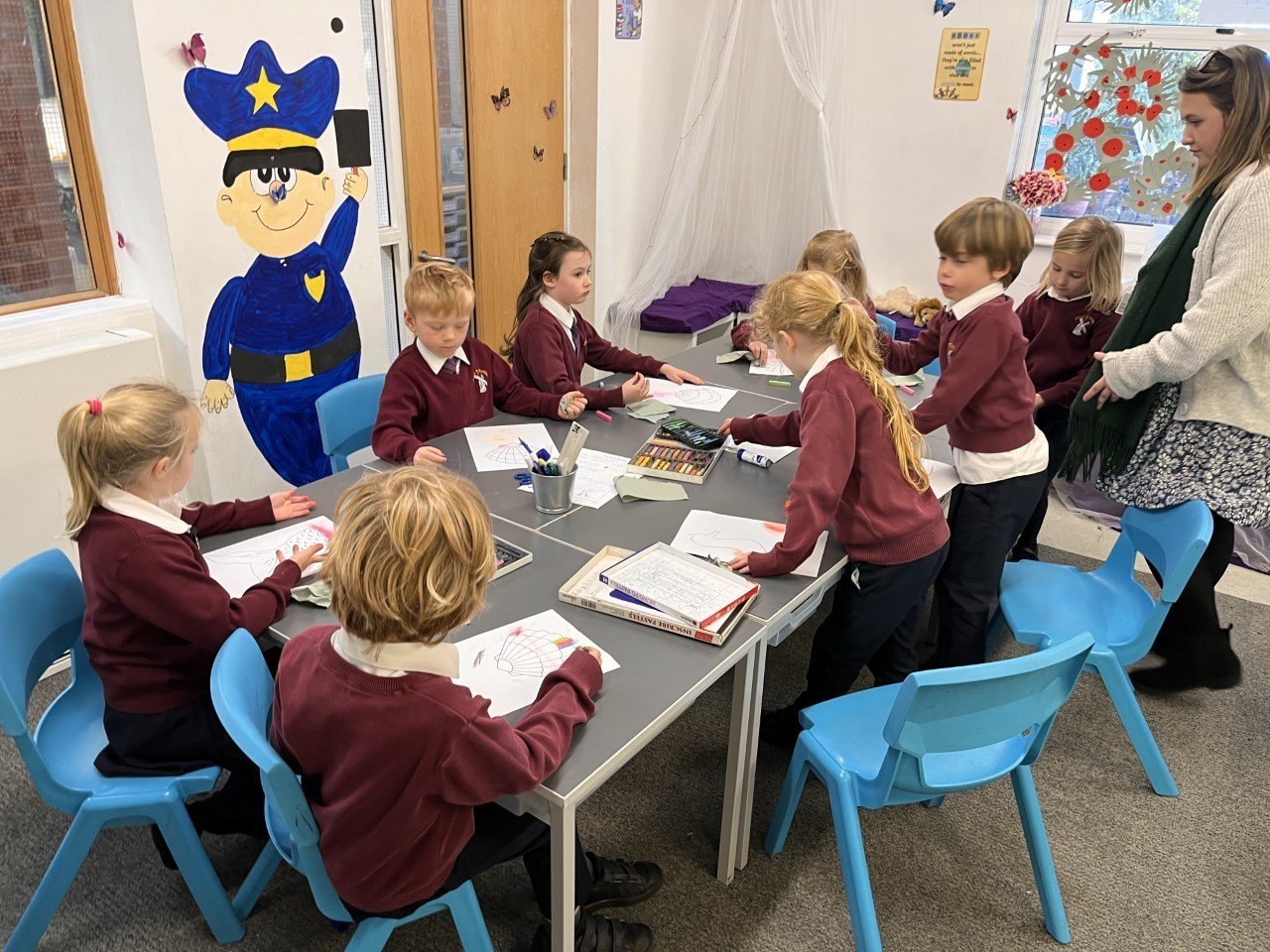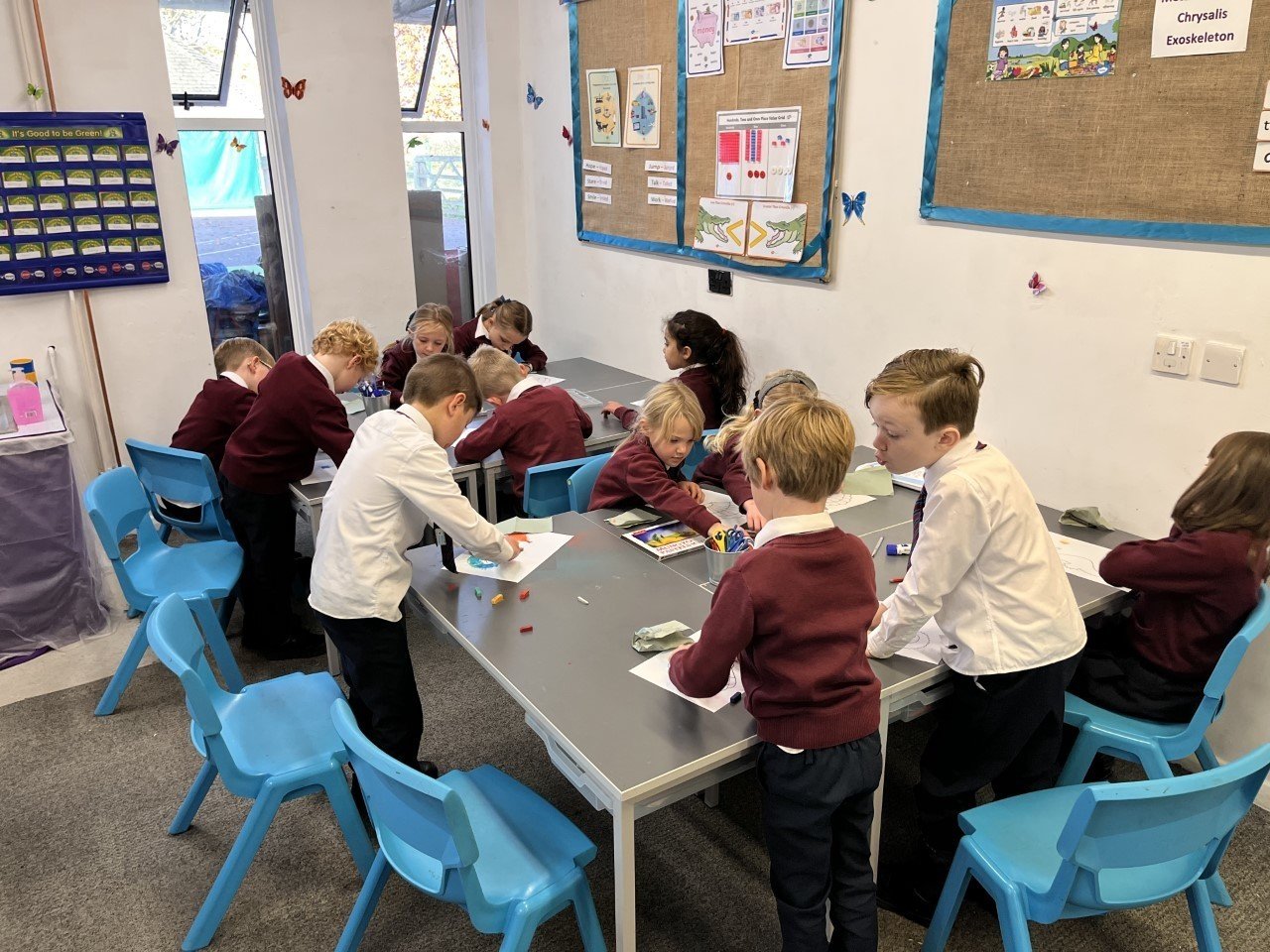 12.11.21
Year 2 have worked really hard this week. They wrote some gorgeous poems in literacy, worked with money in maths, made some beautiful poppy wreaths and learnt about our brave soldiers in the war!
Sorry there are no pictures - we will make up for it next week! :)
03.11.21
Today Year 2 went to church with Year 1!
Whilst at the church, the children sang hymns and discussed some from other countries.
They also got to sit on the worship cushions (this was the highlight for most)!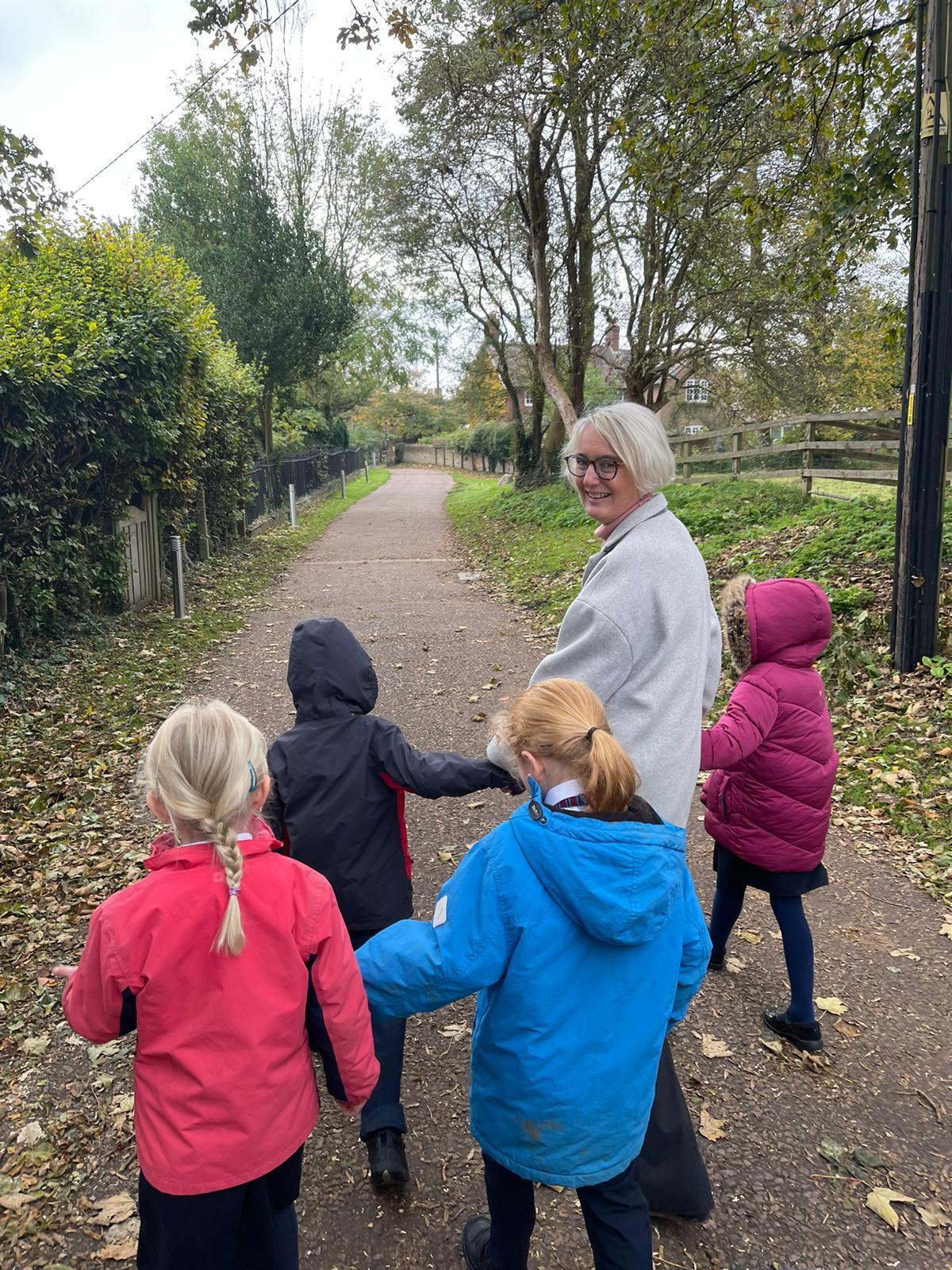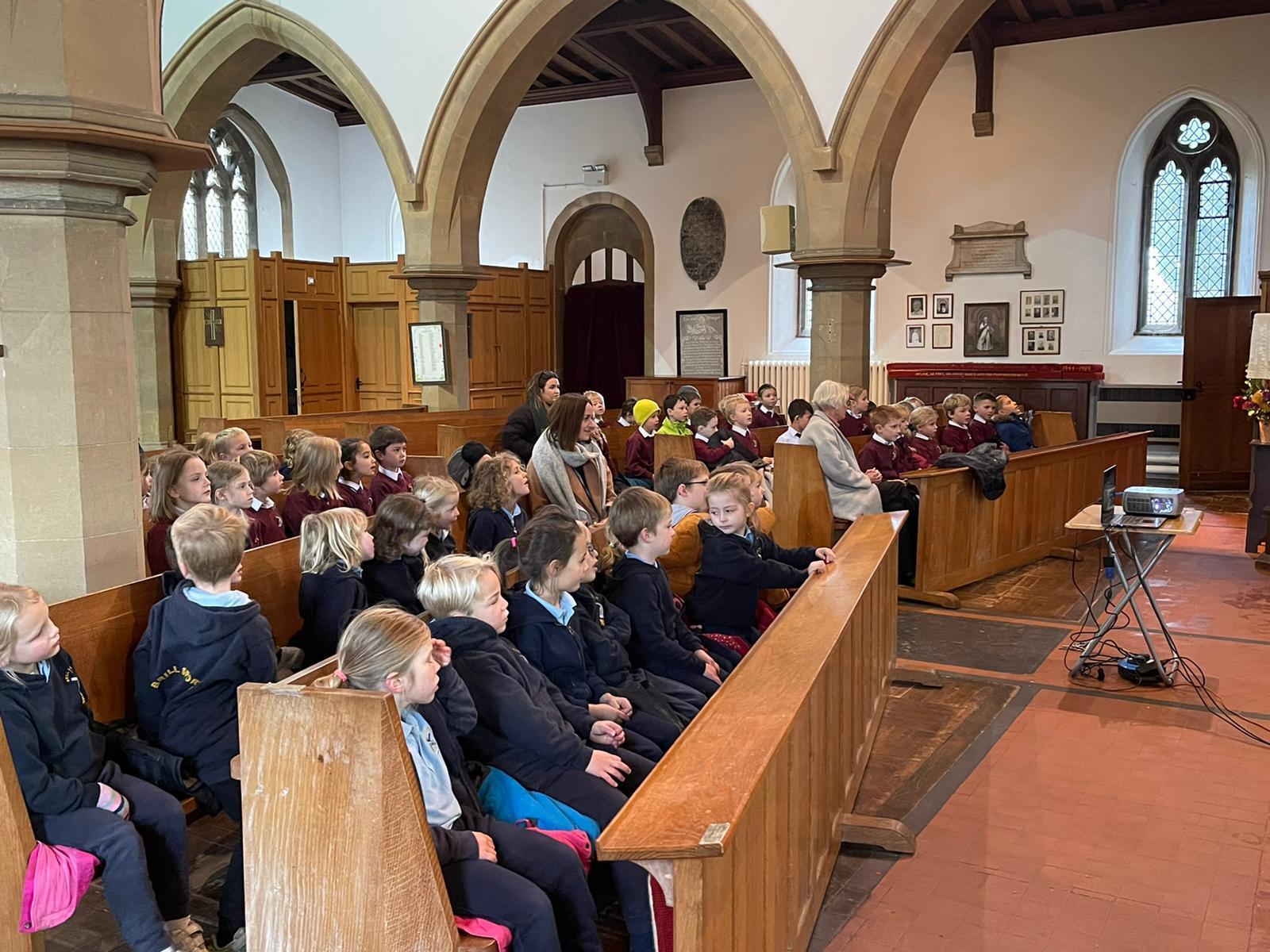 03.11.21
A match for a mermaid
In literacy, we have been reading the book, 'A match for a mermaid' and today year 2 were lucky enough to have the author, Eleanor Cullen, visit.
Eleanor spoke to the children about her book and how she came up with her ideas.
She read to the children and then set them the activity to draw the Mermaid/Merman who they thought would be a good match for Malu's suitors.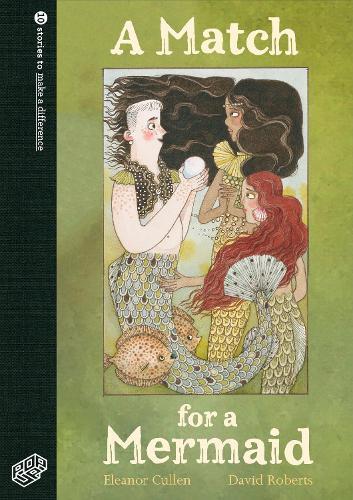 02.11.21
Year 2 did a brilliant dance in PE and they wanted to show you!
Enjoy!
21.10.21
Year 2 have created some beautiful artwork this week using leaves and natural items found outside. They have also created collages of life cycles, searched for different continents (using maps and Google Earth) and written character descriptions. What a busy week!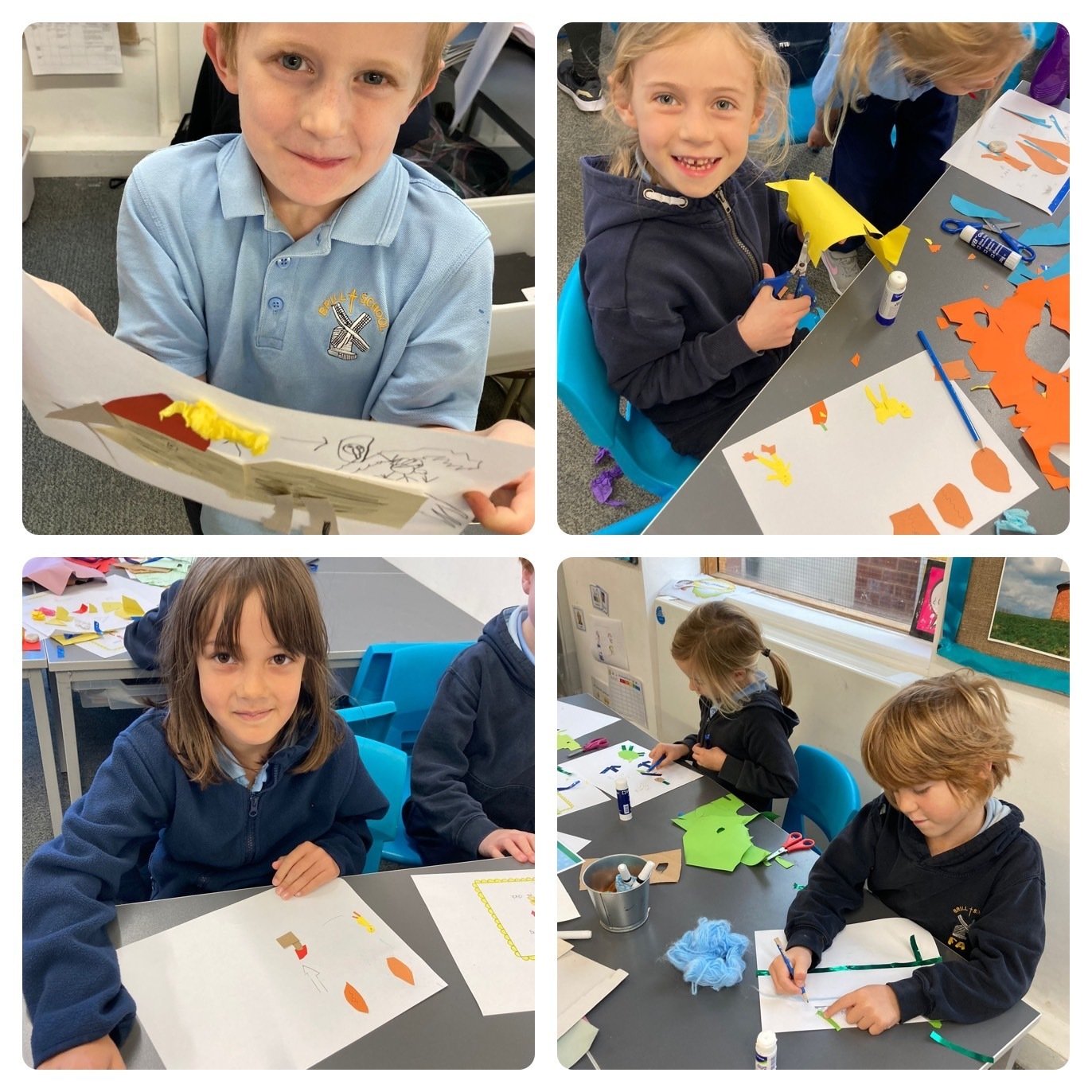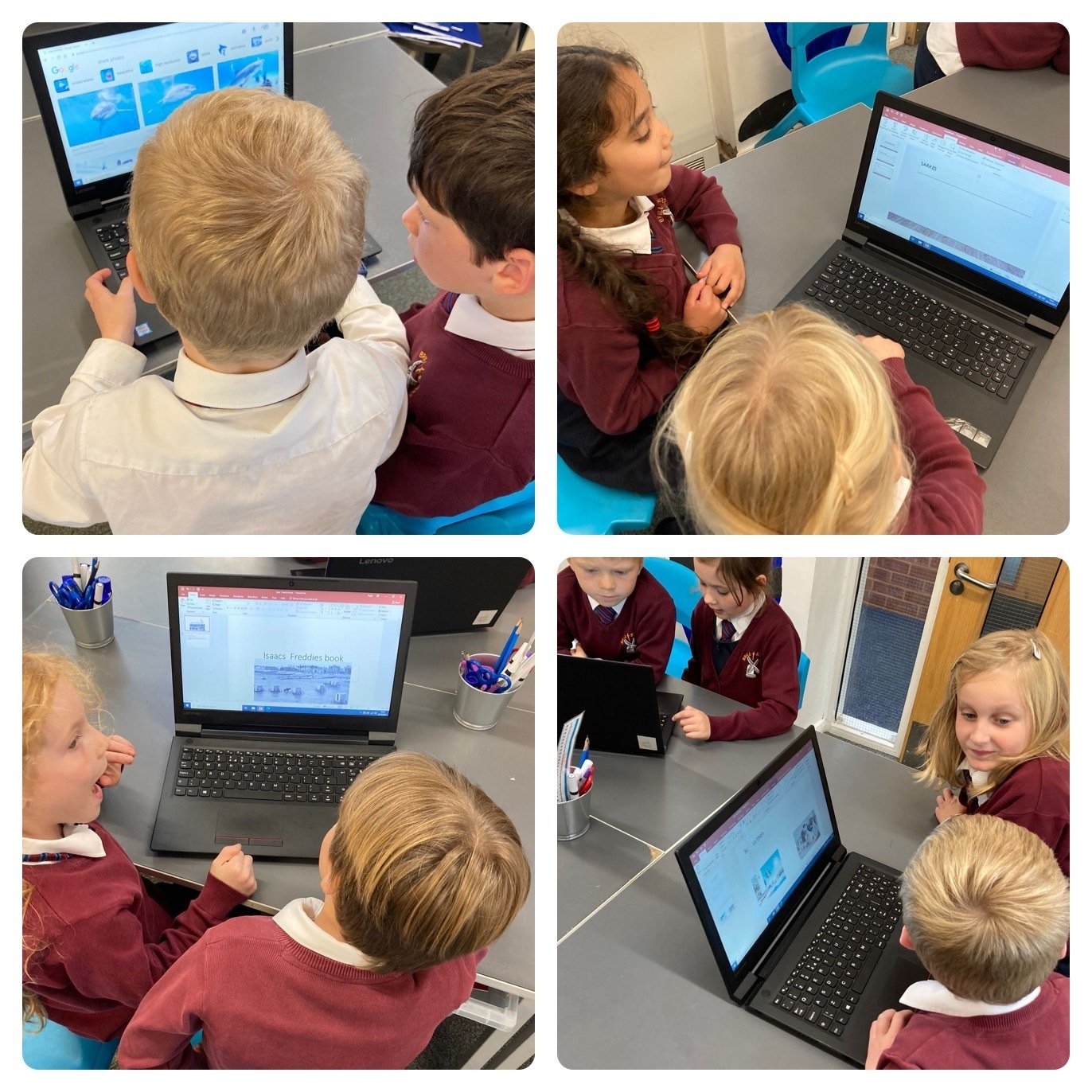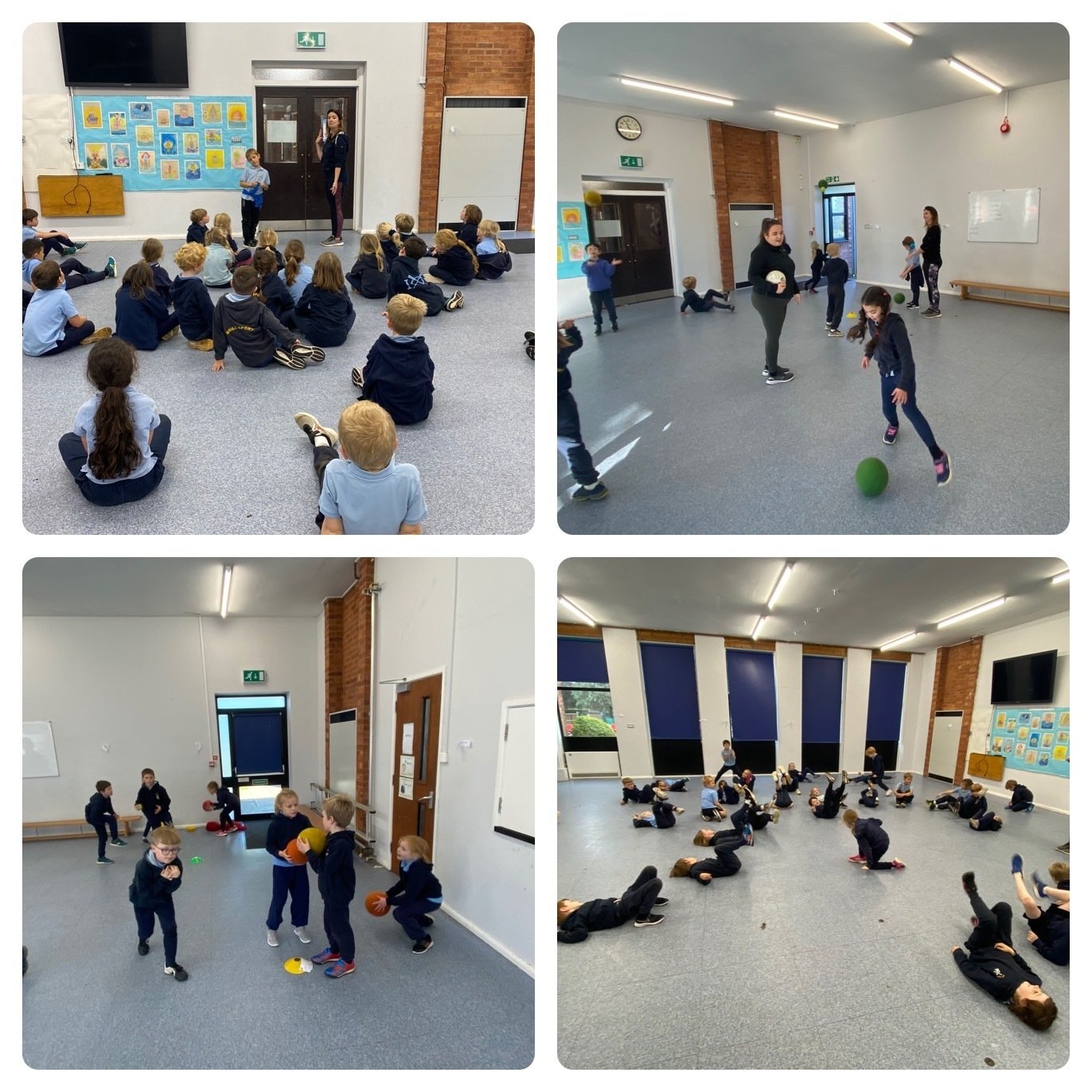 See if your child can remember their literacy target when they get home. We can't believe how amazing they have been at trying to meet their target during literacy lessons.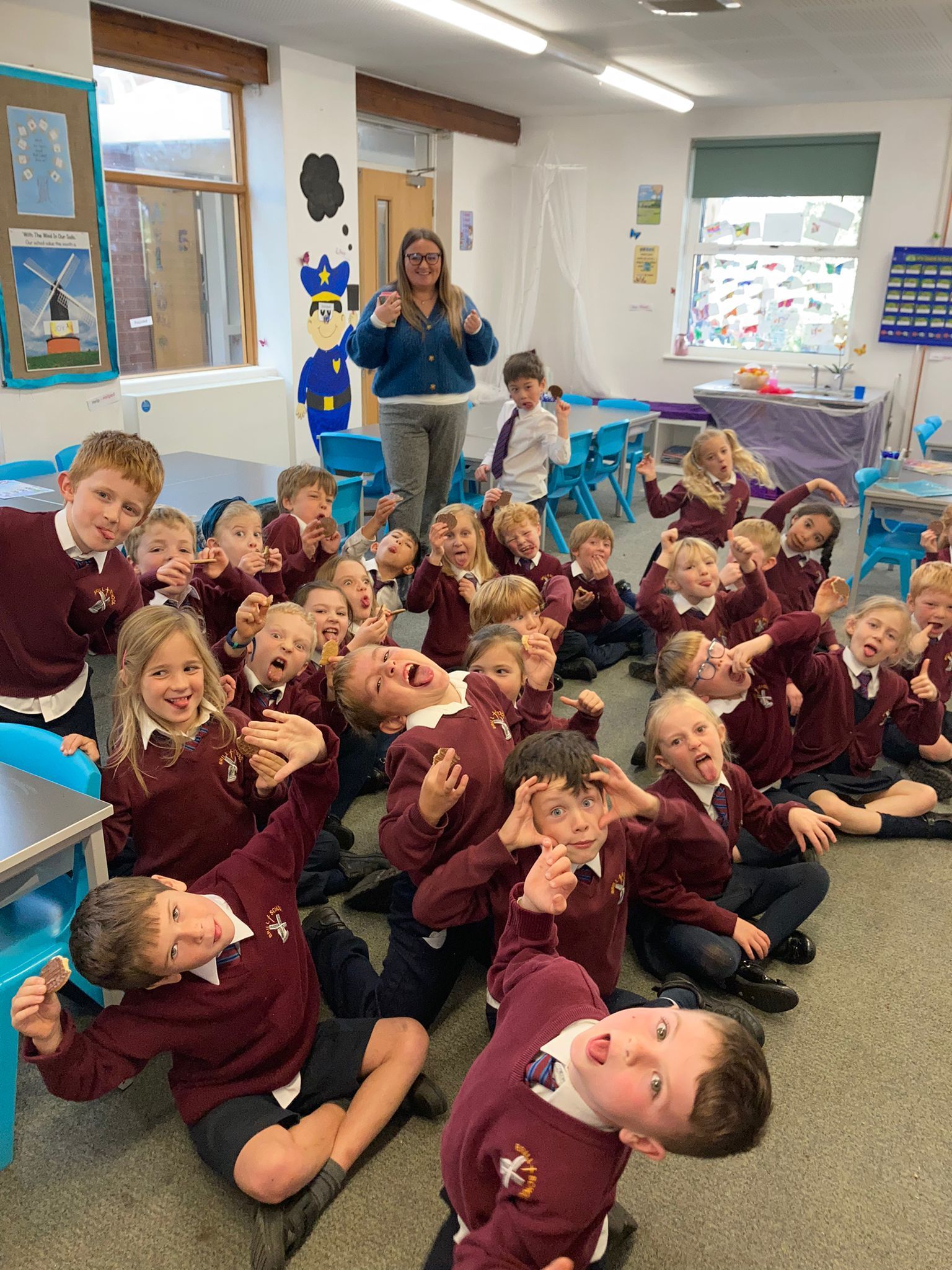 Have a lovely half term all!
Miss Webb, Miss Cruickshank and Miss Worthington
15.10.21
Year Two have been very busy this week! They wrote some brilliant setting descriptions; focusing on the five senses, adjectives, punctuation and handwriting (we were even able to give out the first star writer pencil to Ethan). They also worked tirelessly using a number line to work out addition and subtraction calculations. On top of this, they performed presentations, on the human life cycle, to the rest of the class; used the computers to create power points; created some sea-inspired dances in PE and compared what could be found on a British and African island. Overall a great week.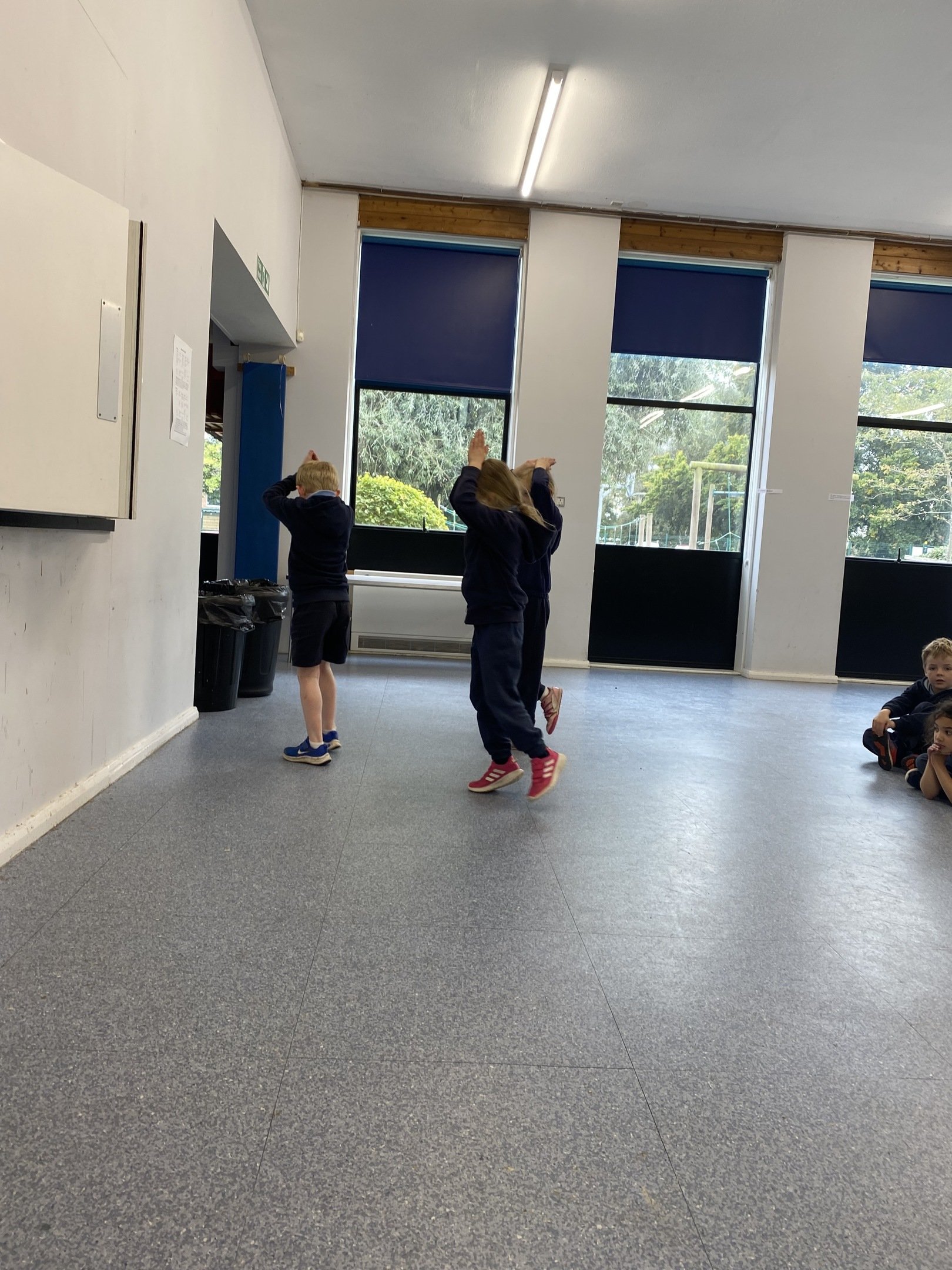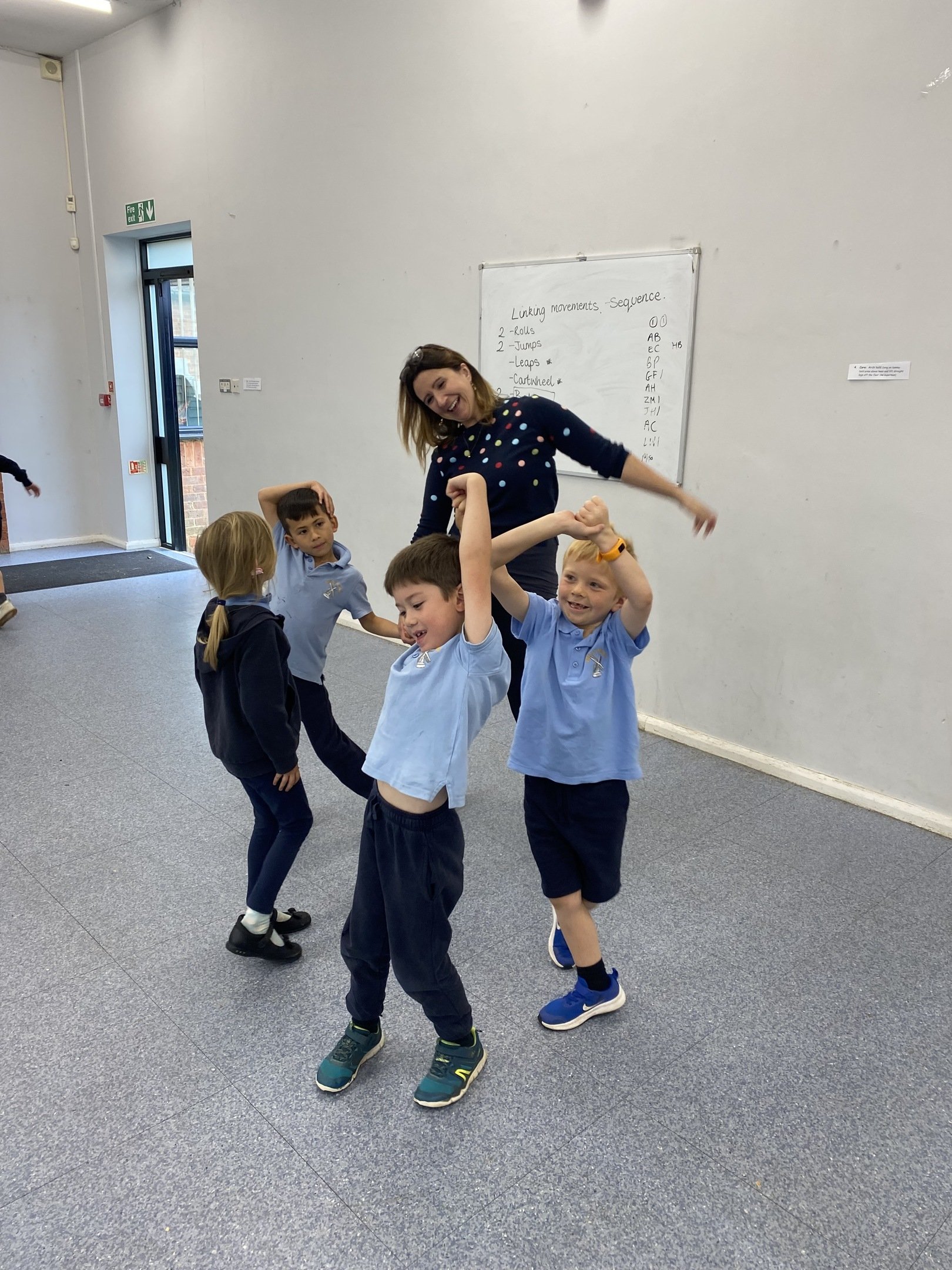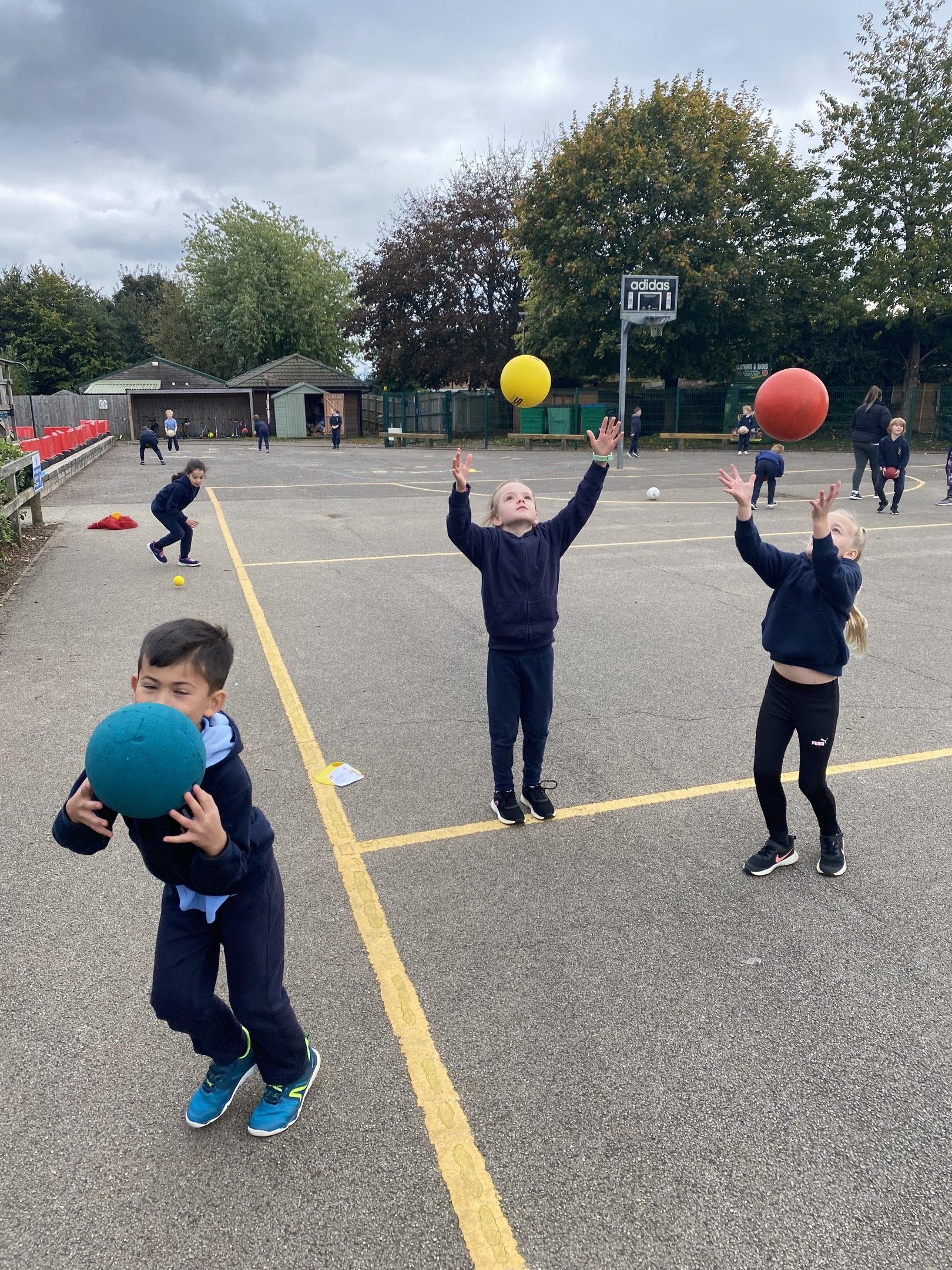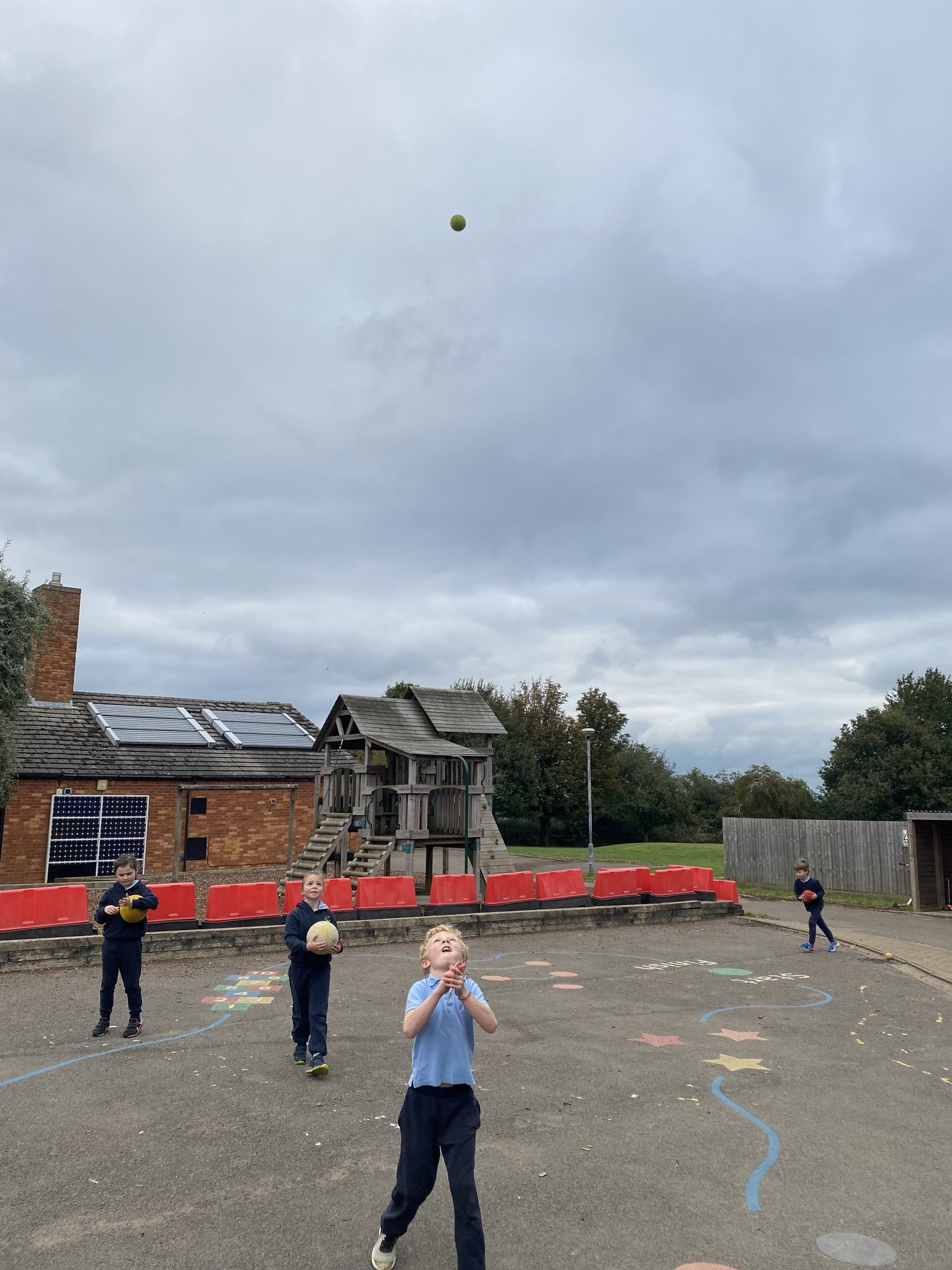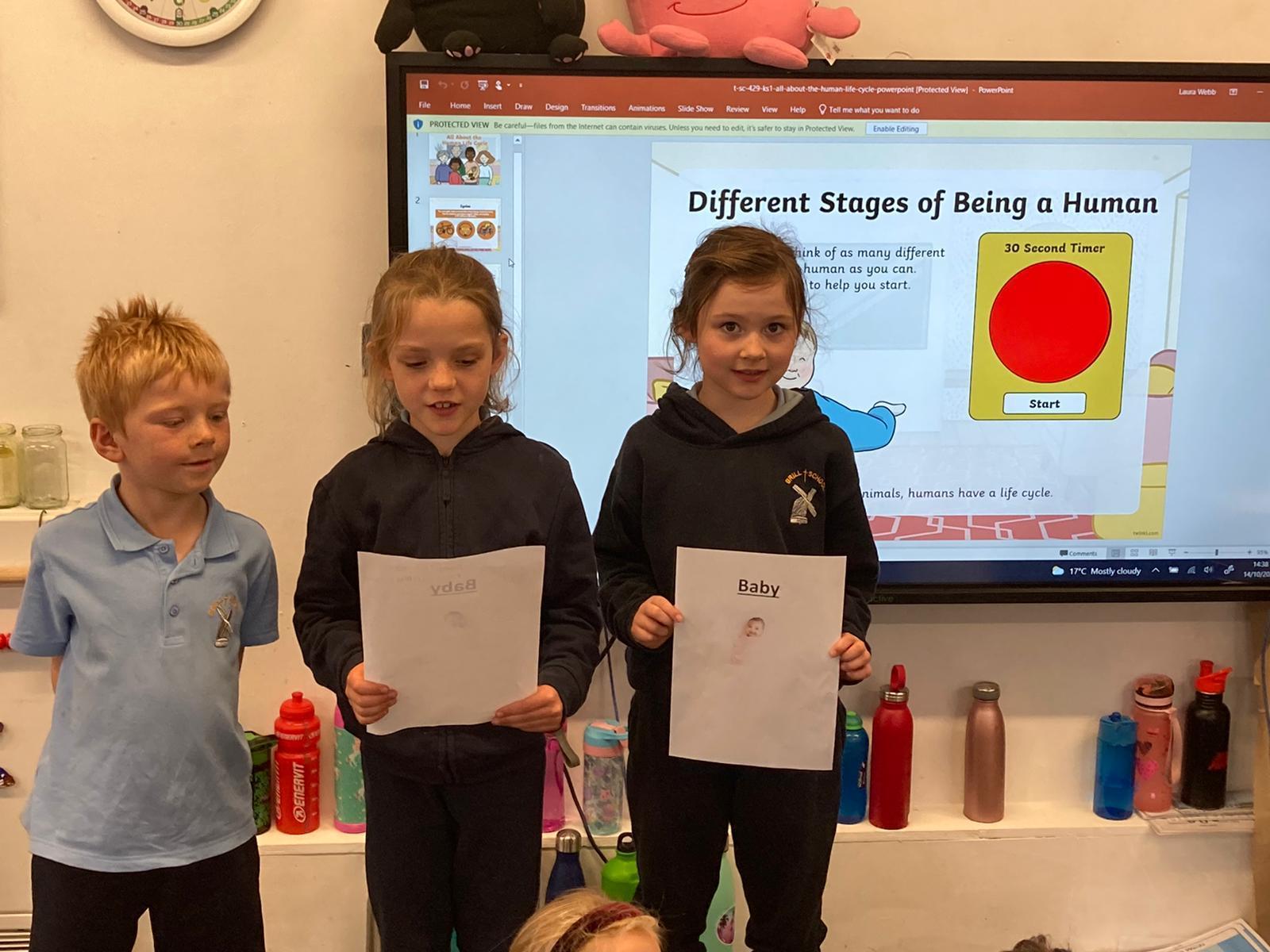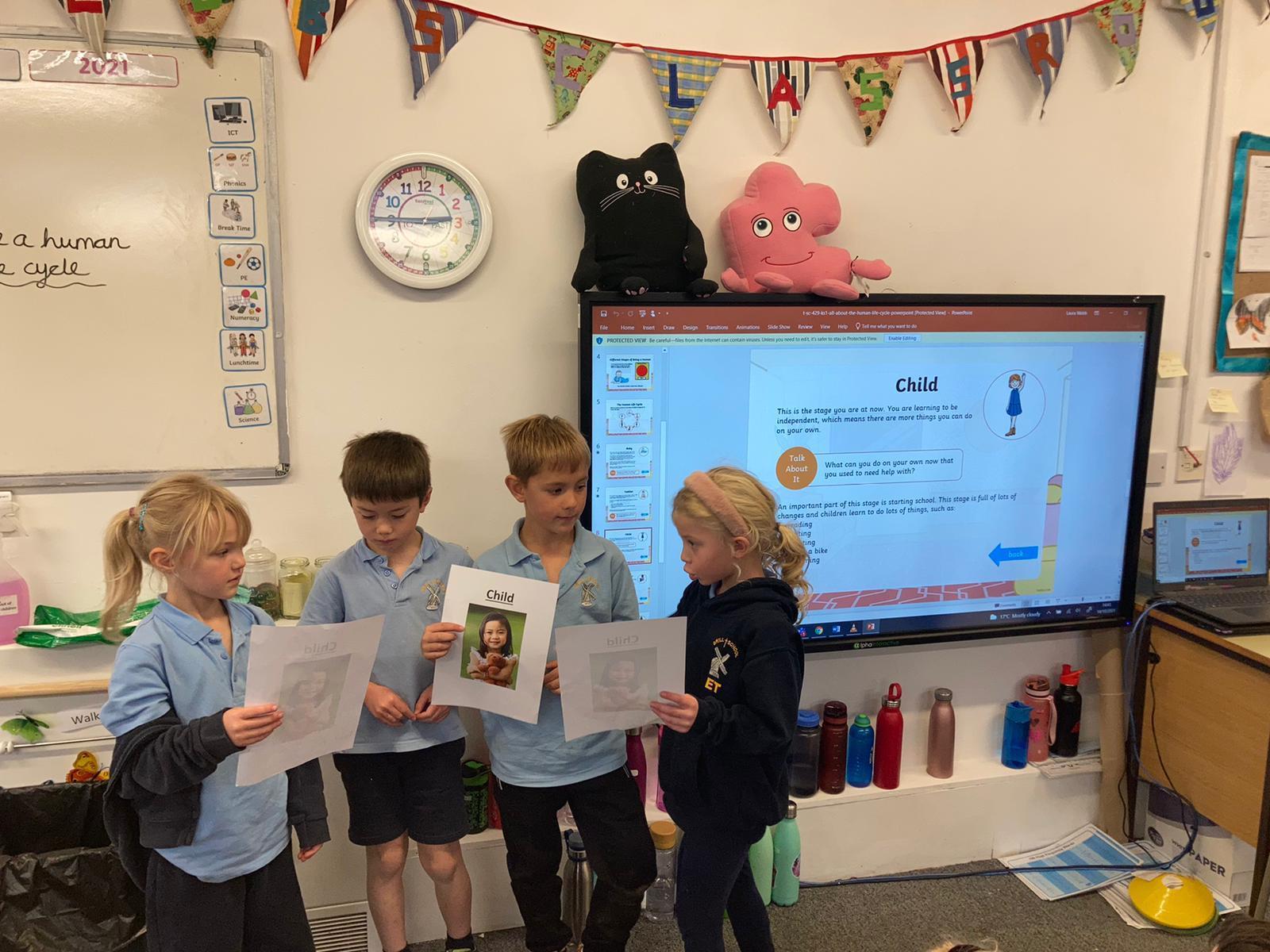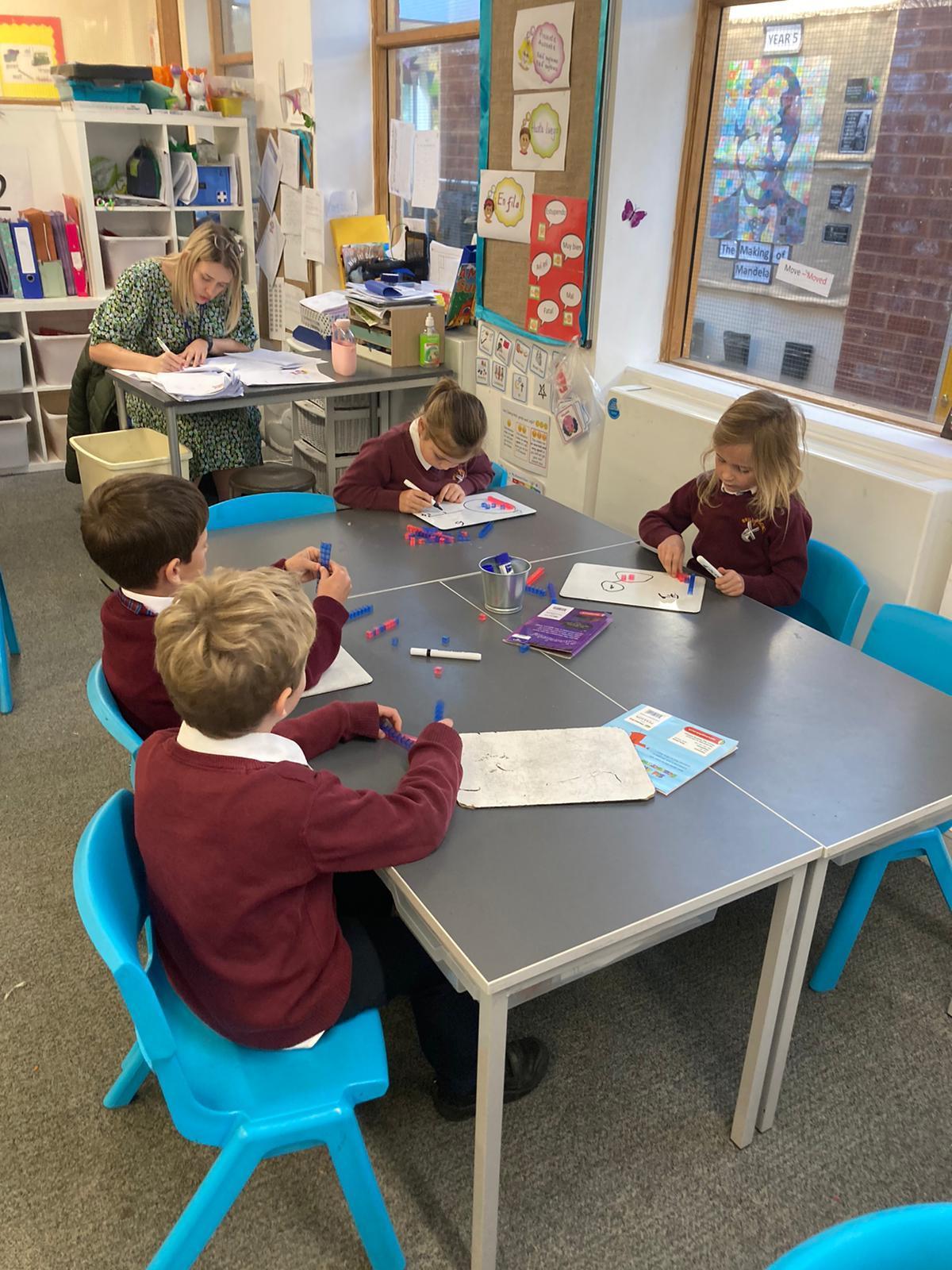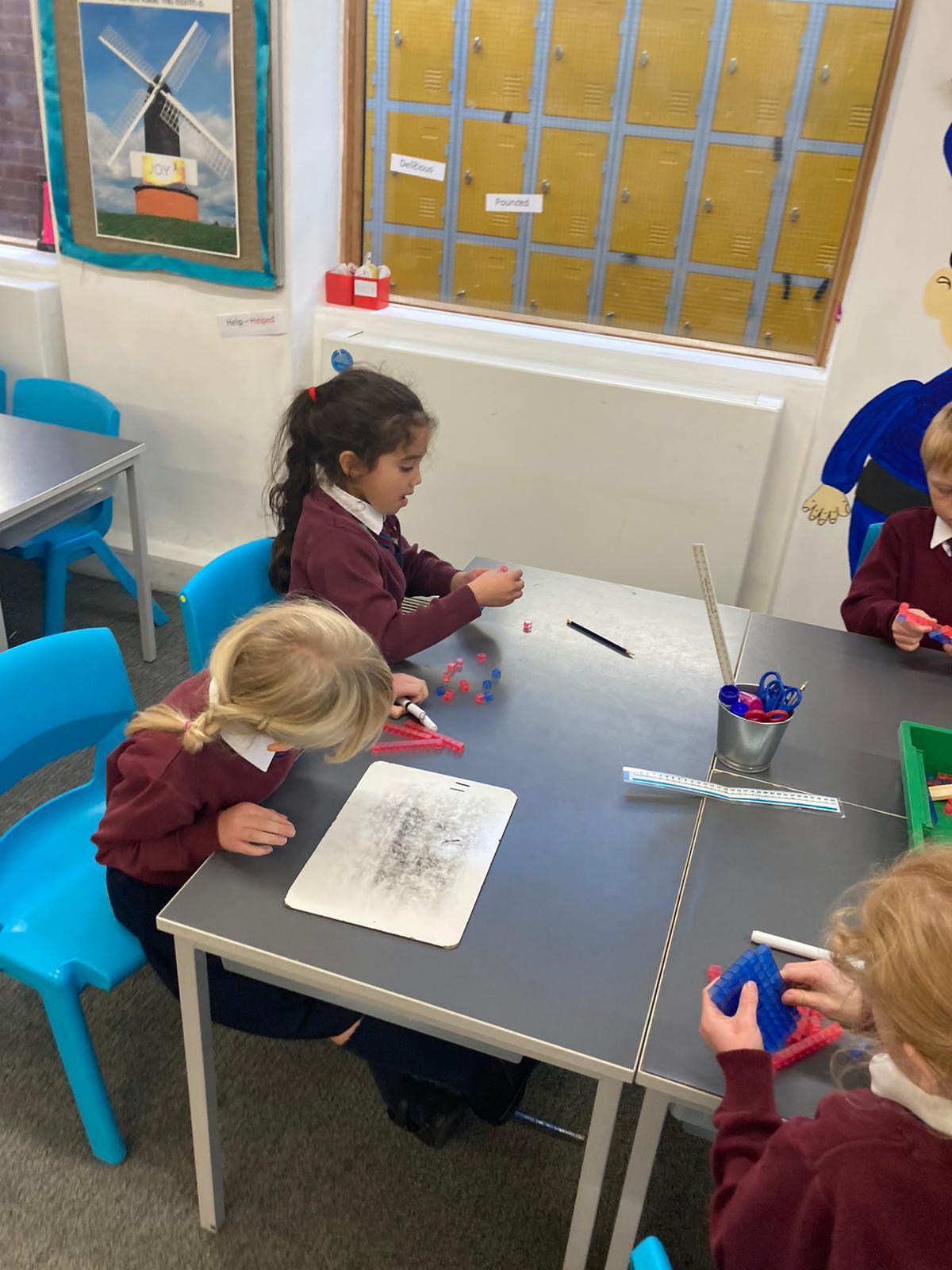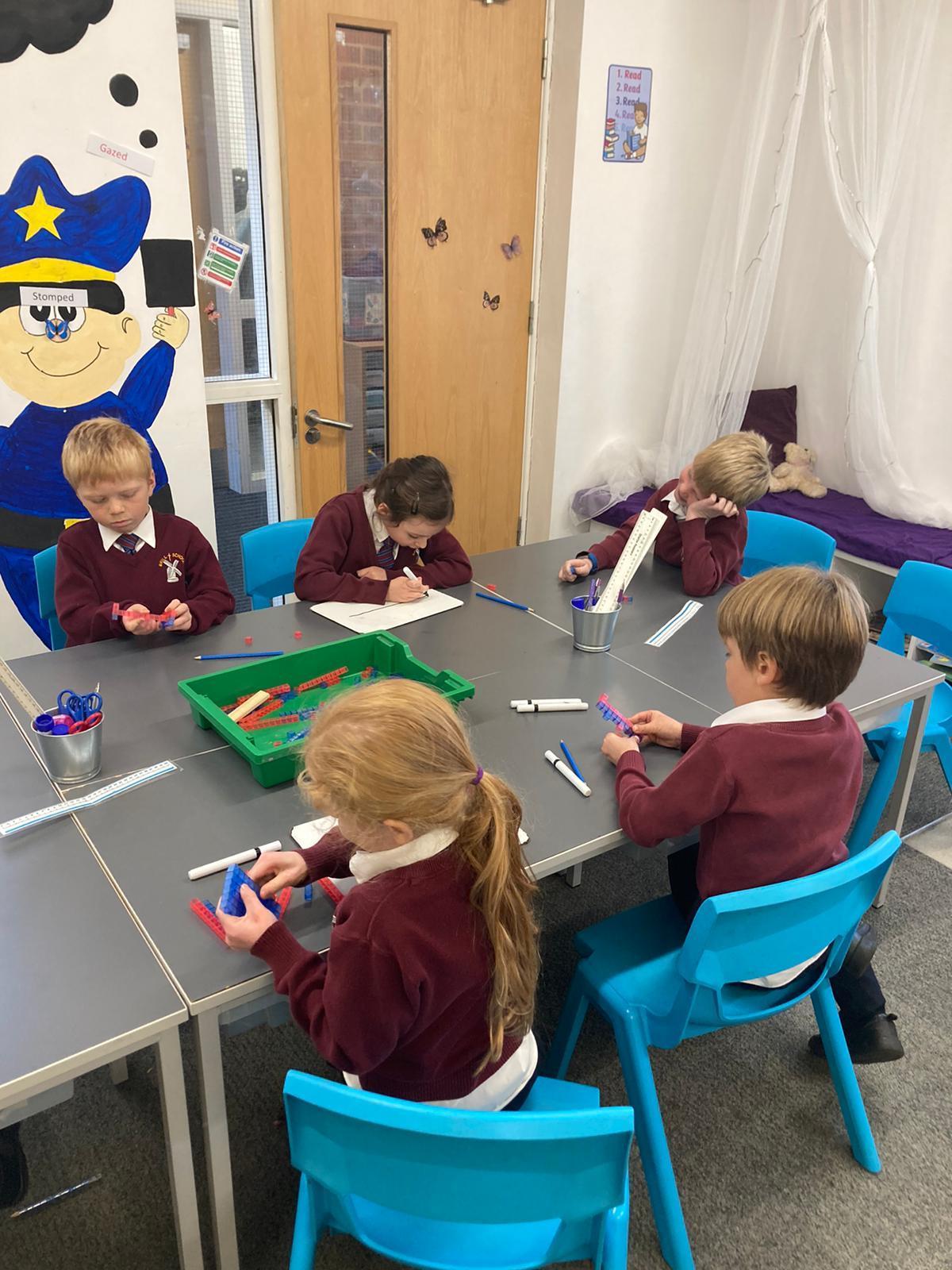 Have a lovely weekend all!
Miss Webb, Miss Cruickshank and Miss Worthington
27th September 2021
What a great week we have had this week. Lots of wonderful descriptive writing, releasing our butterflies, hoop ball in PE and we've even been exploring the seaside on Google Earth!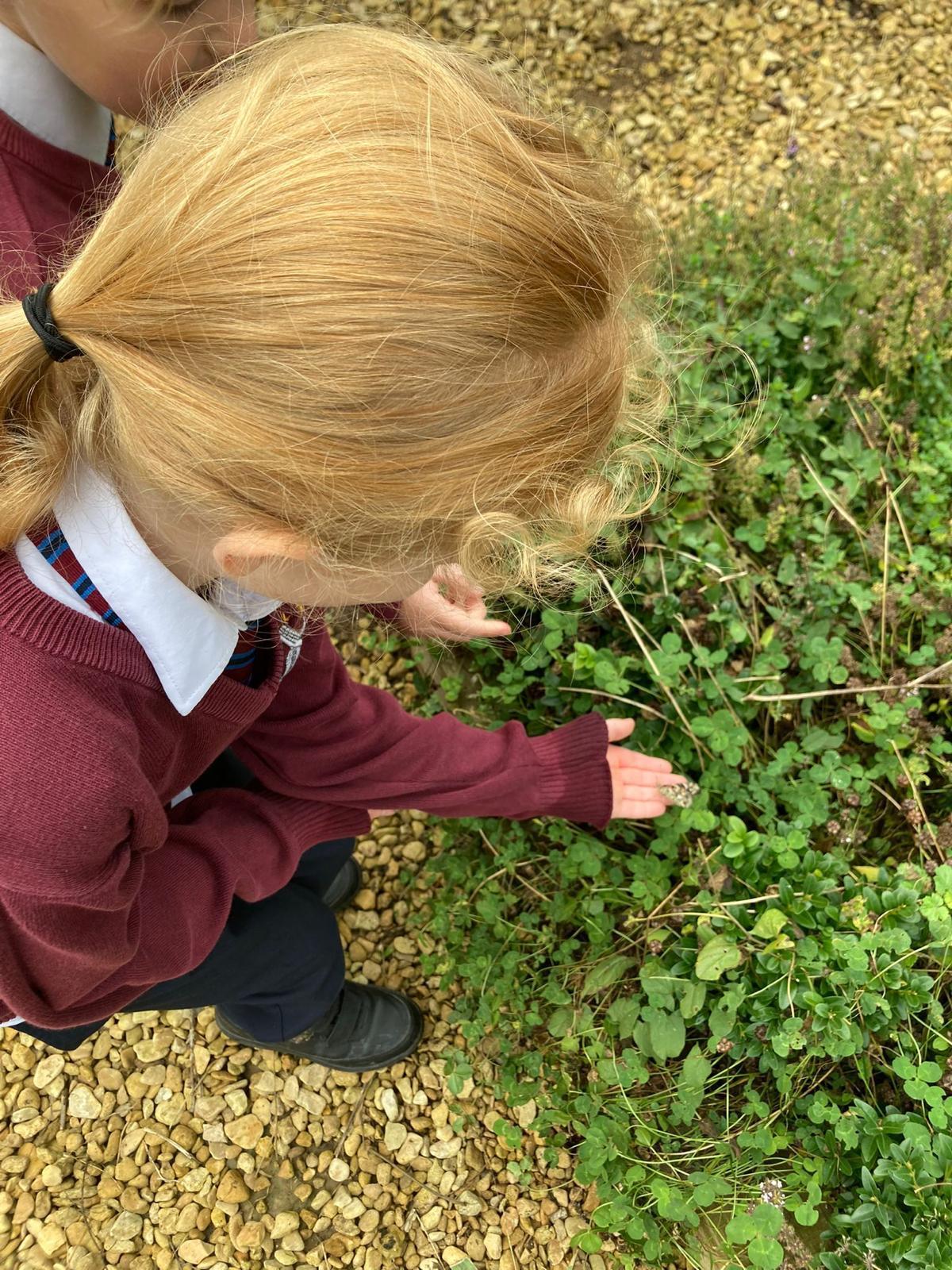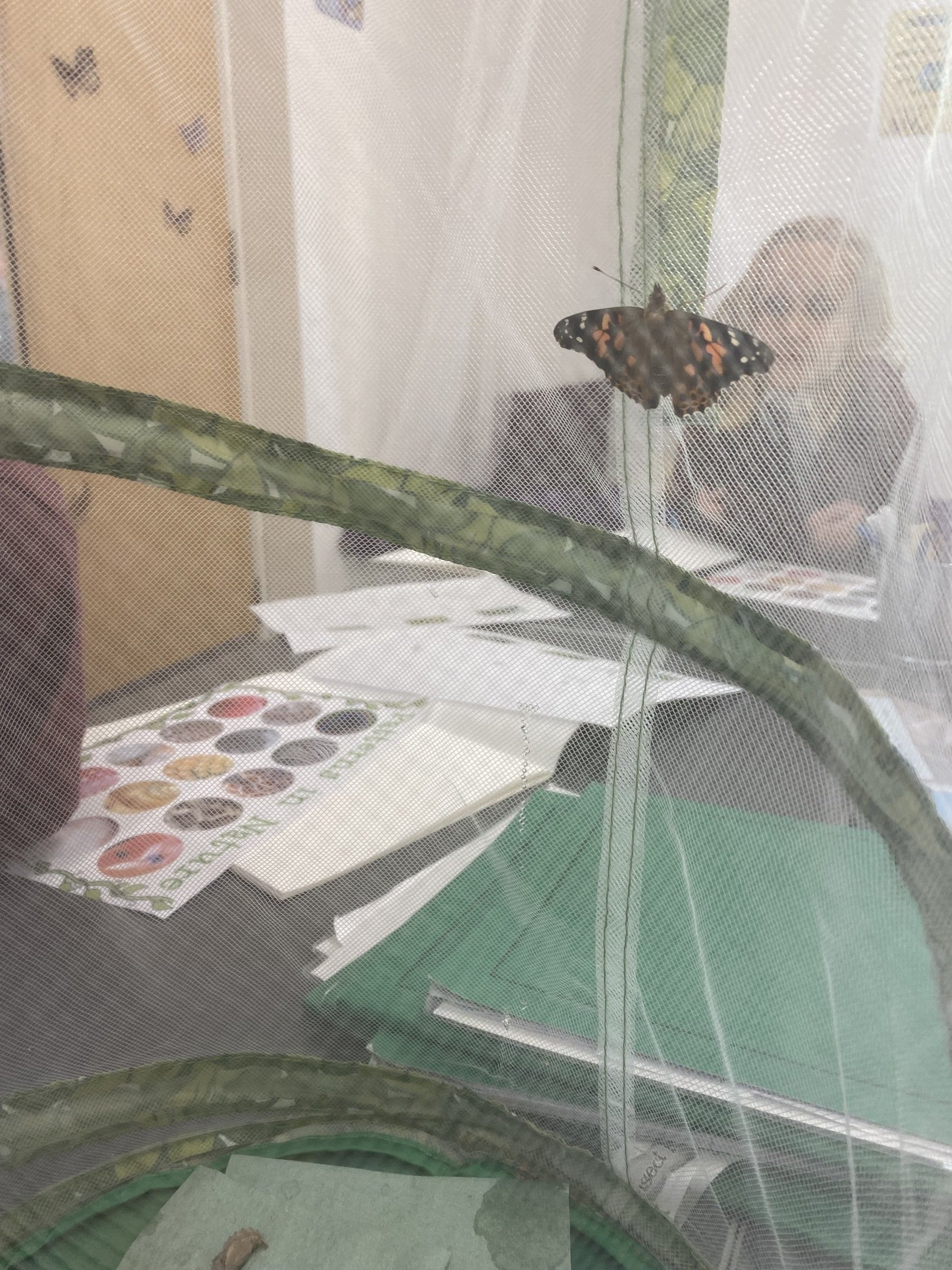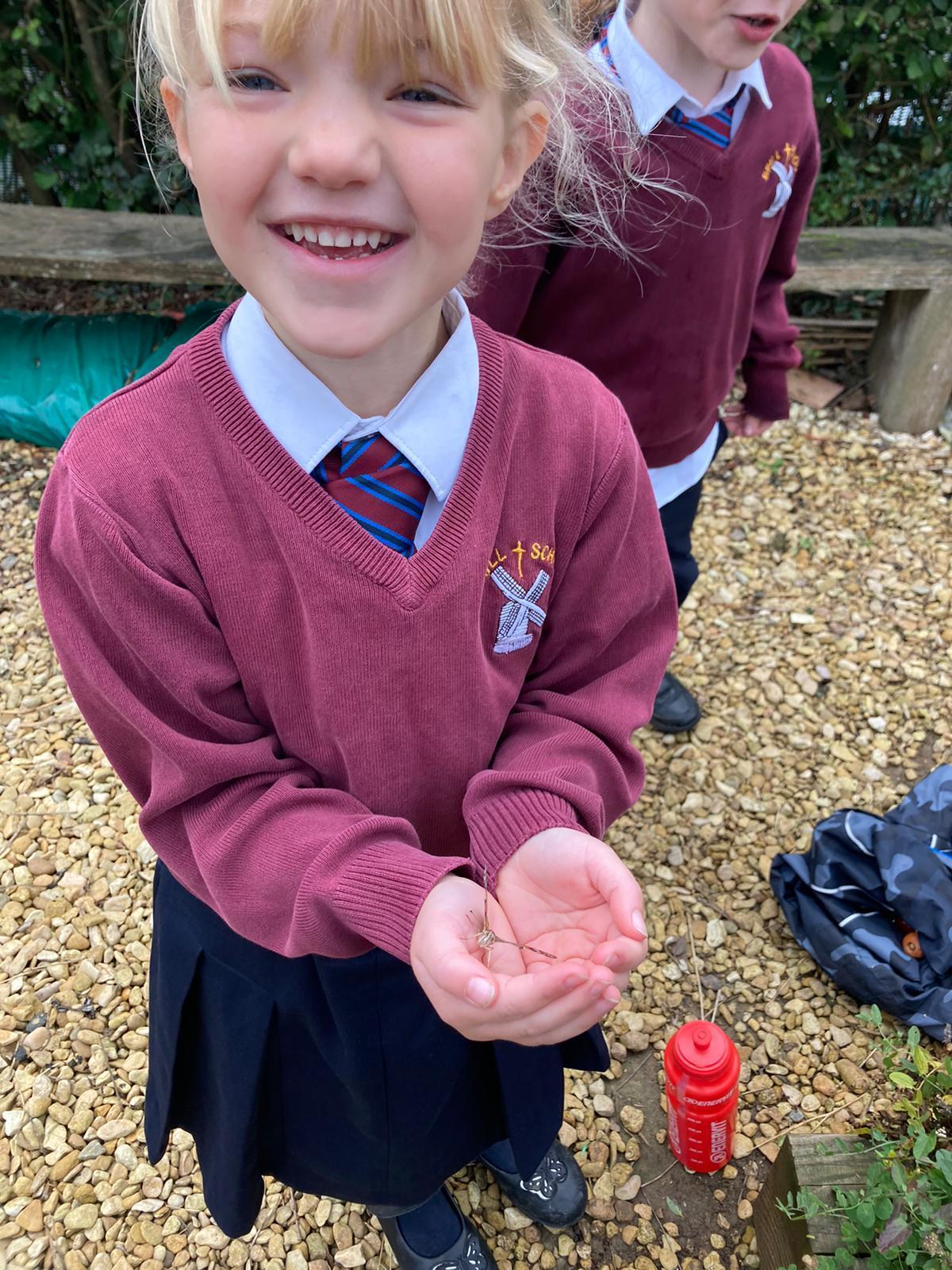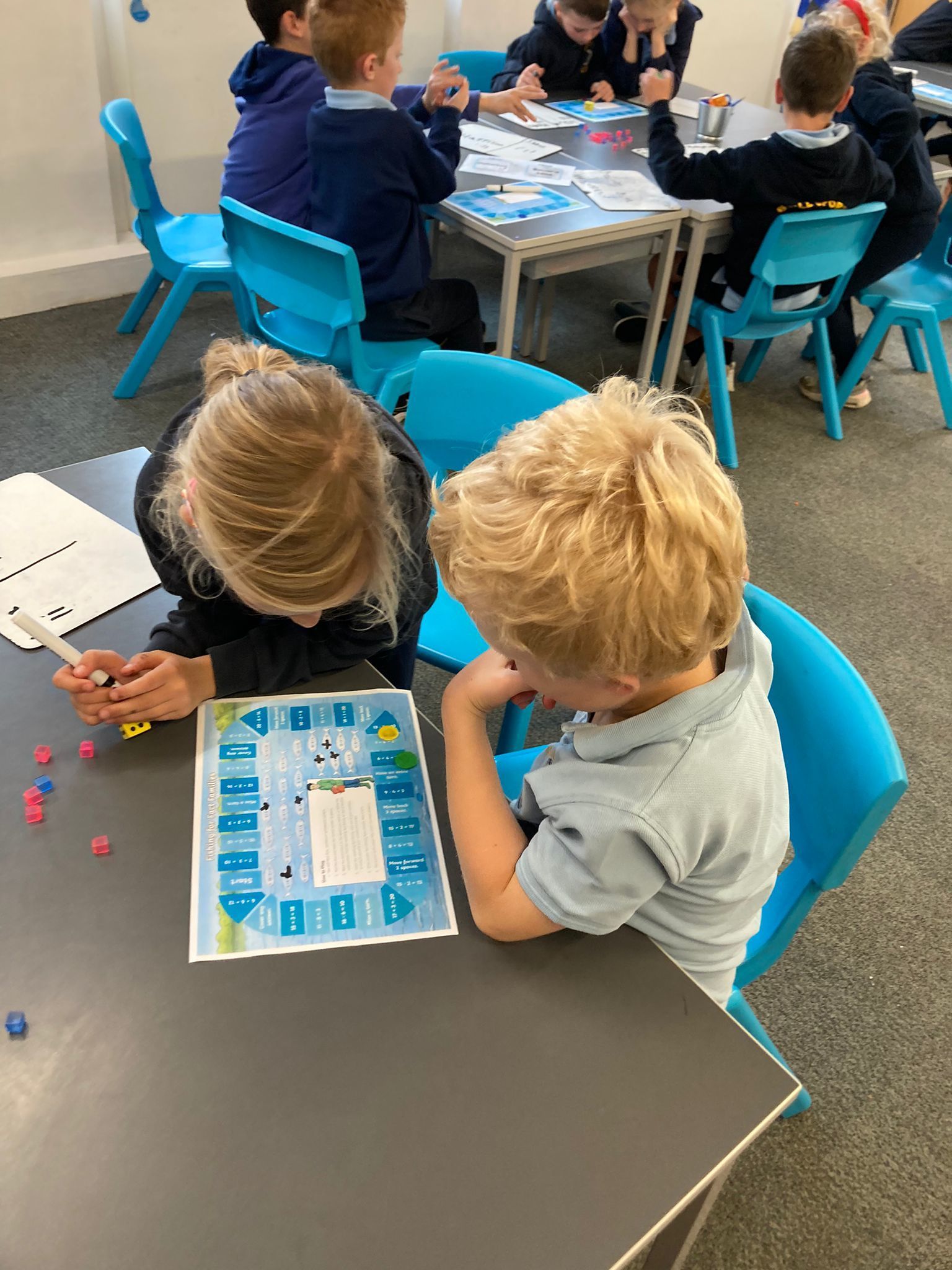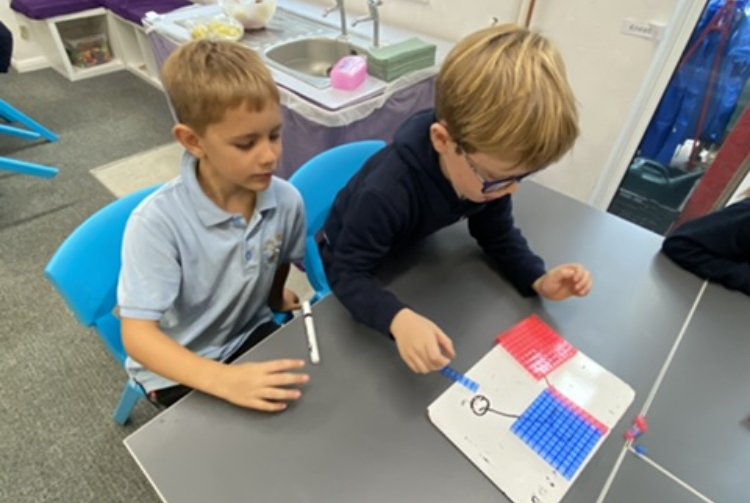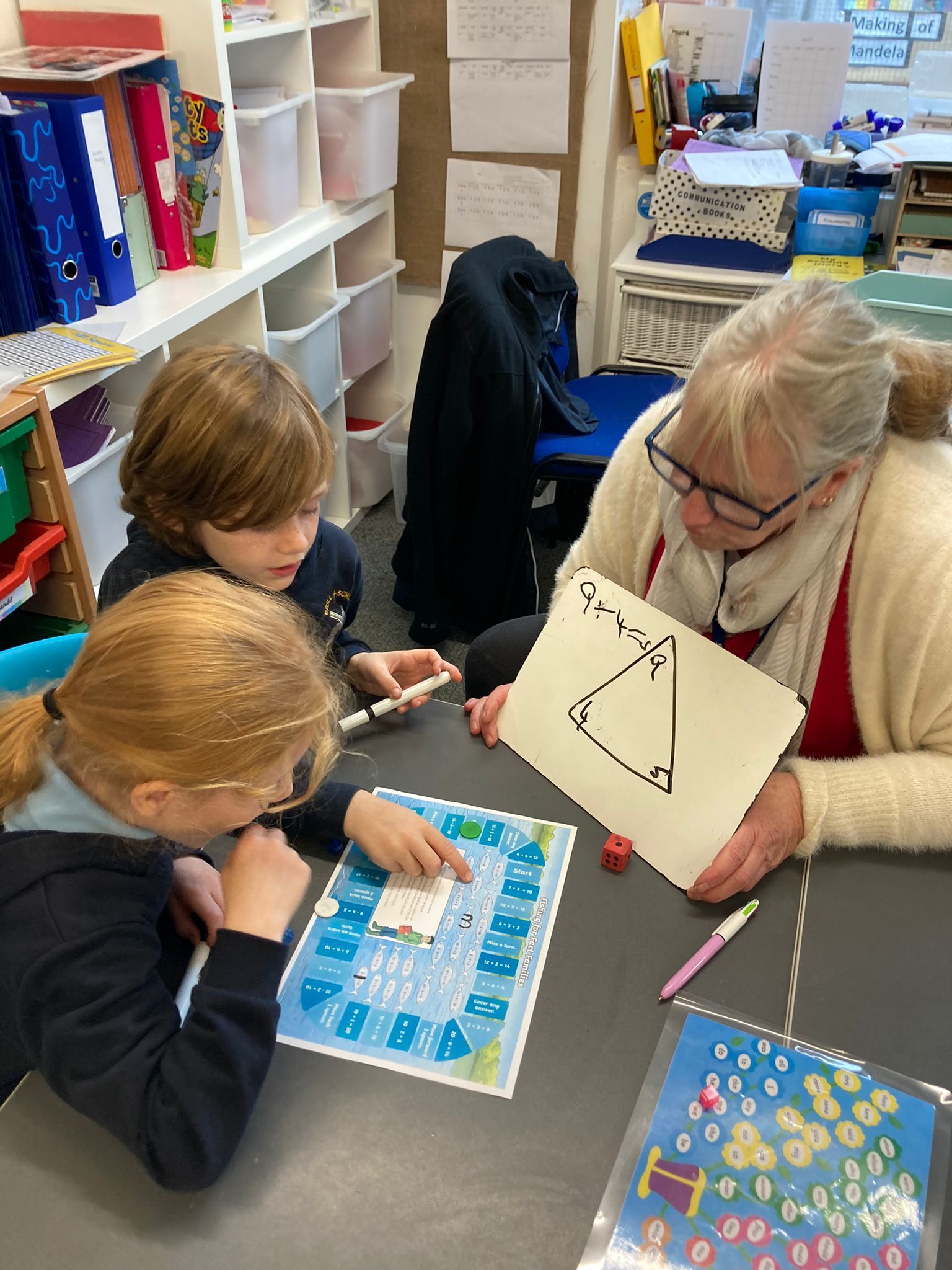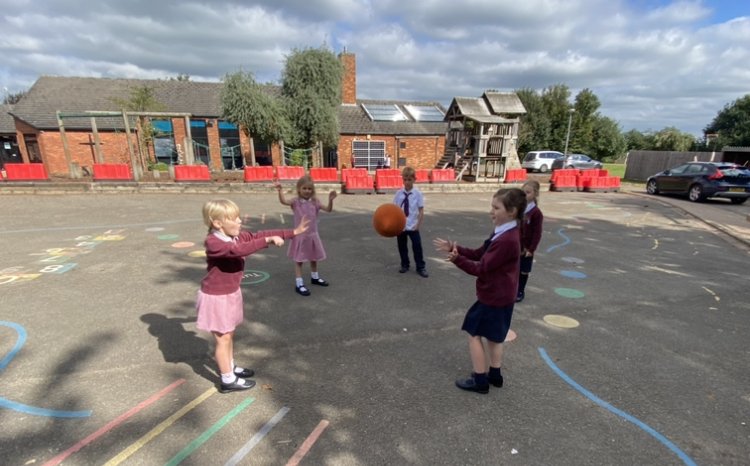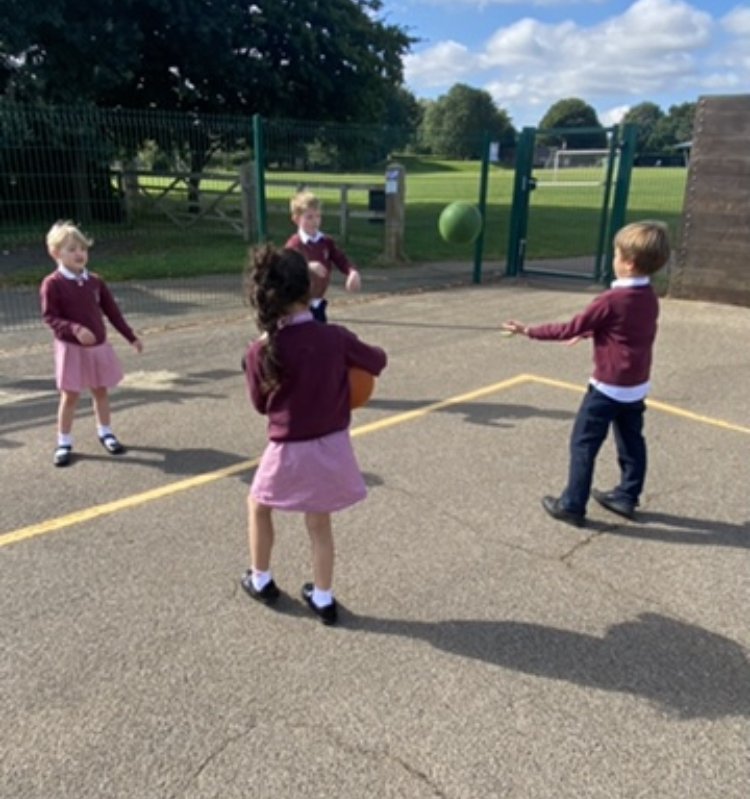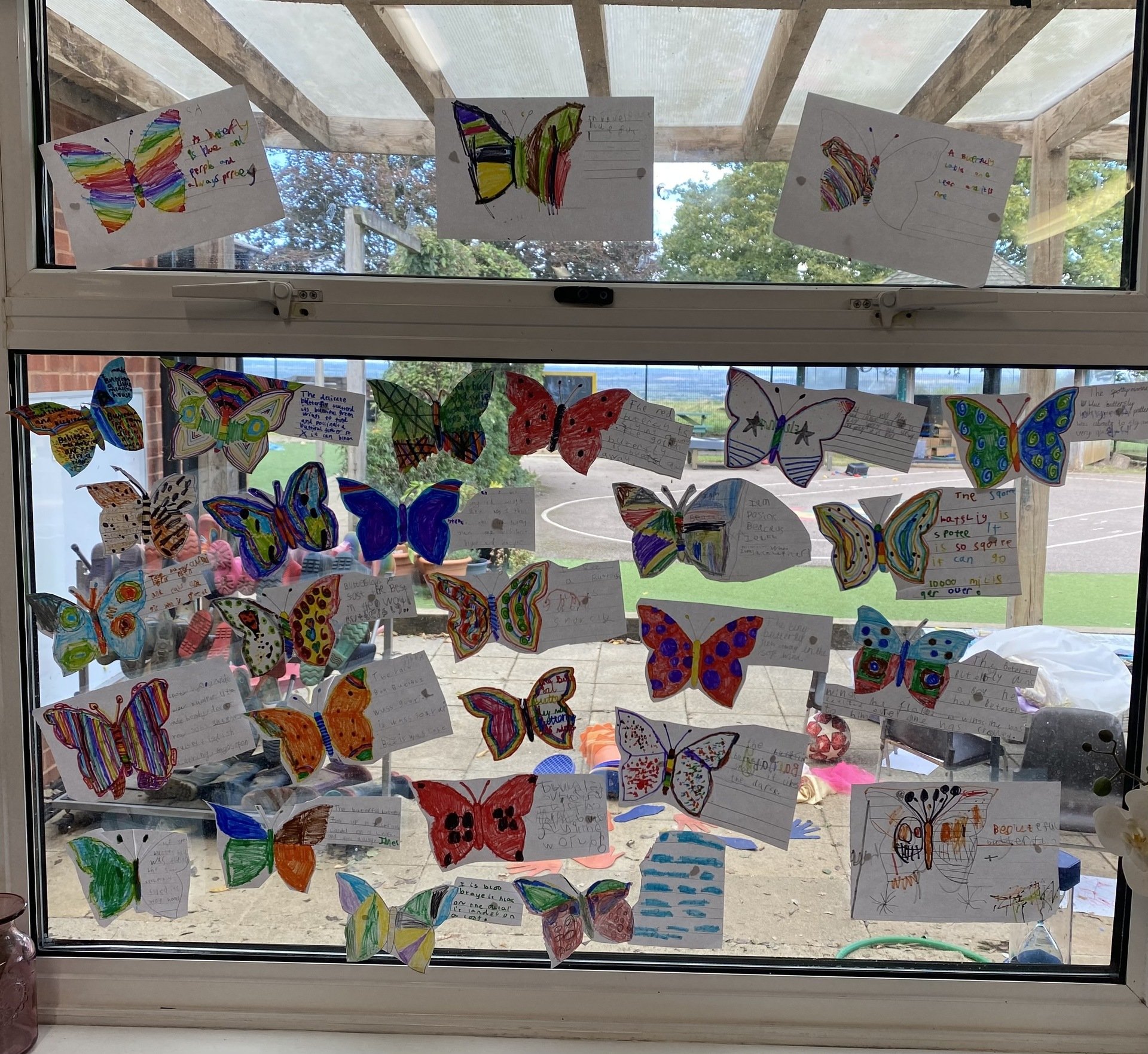 Keep up the good work and have a lovely weekend!
Miss Webb, Miss Cruickshank and Miss Worthington
10th September 2021
First week!
Thank you for a brilliant first week, the children have been wonderful! We are so proud of them and with how well they have transitioned into year 2.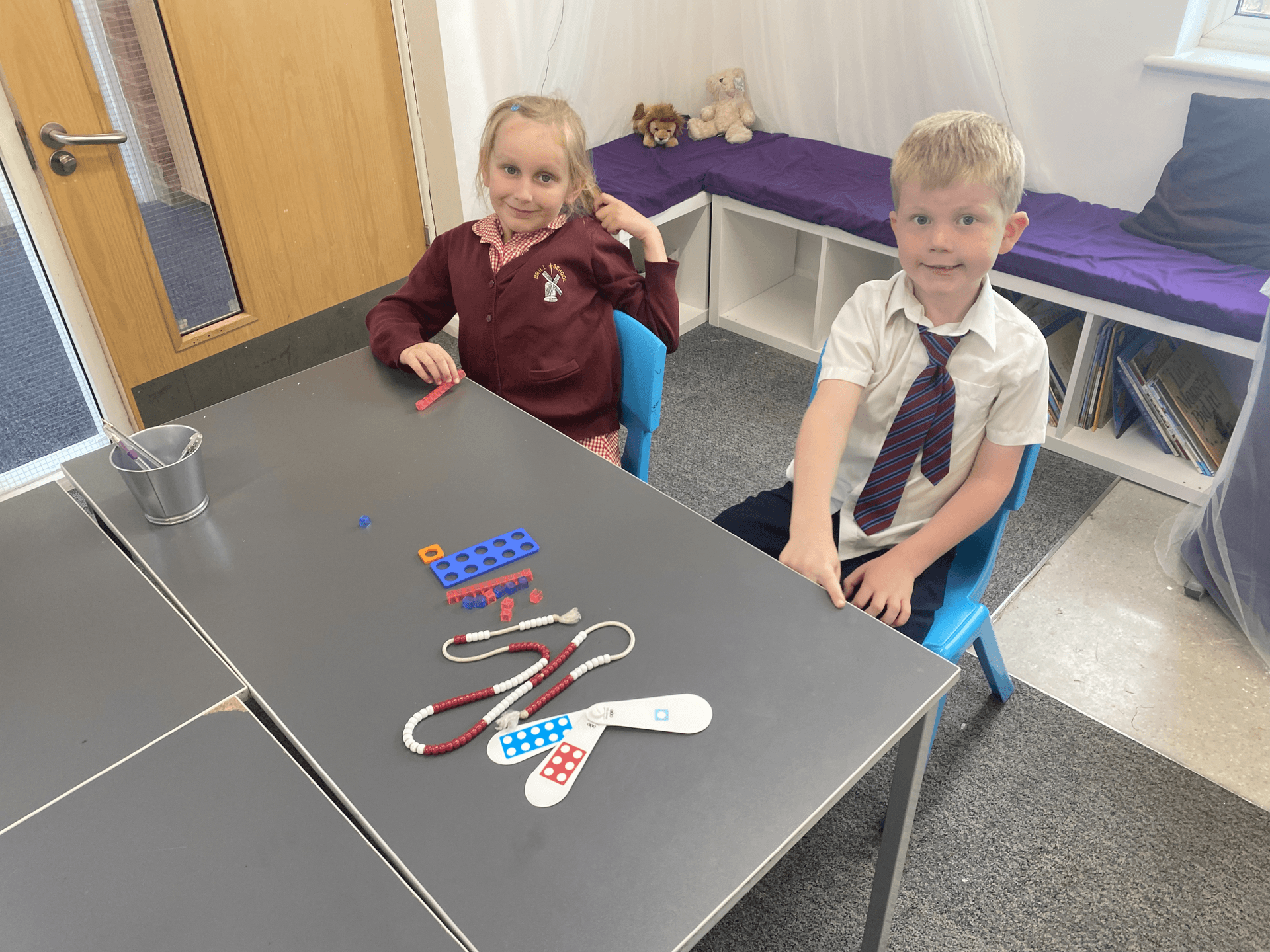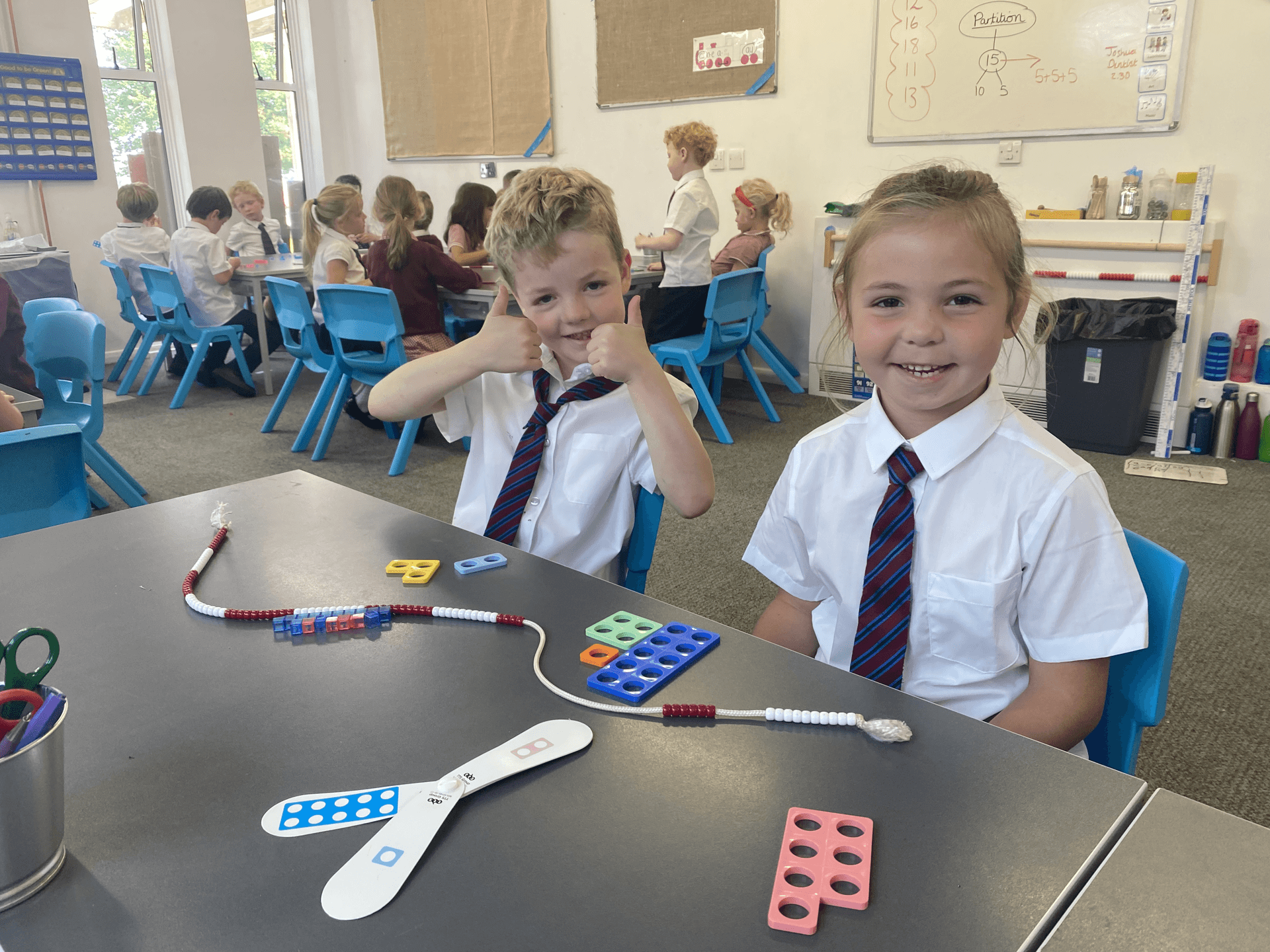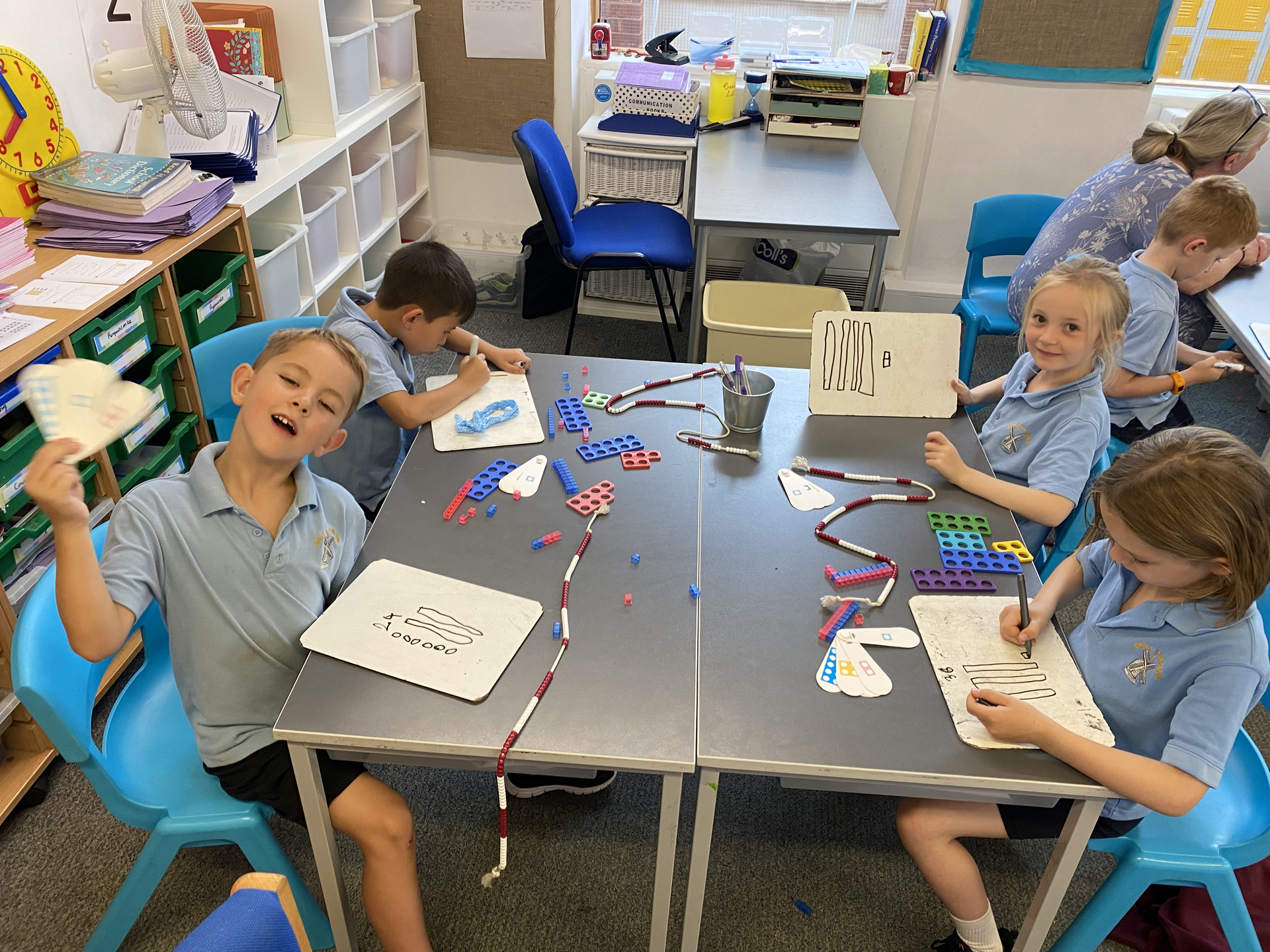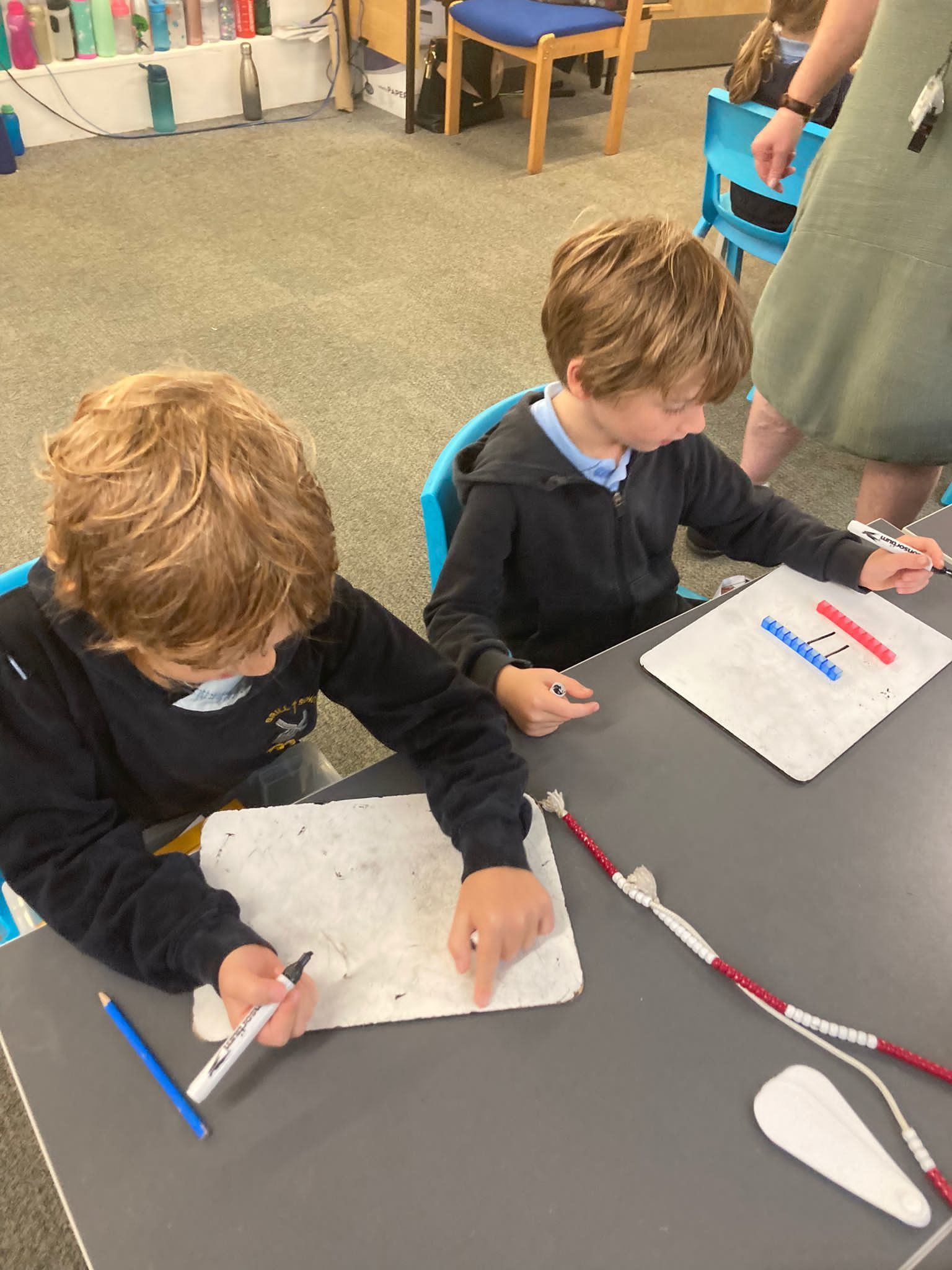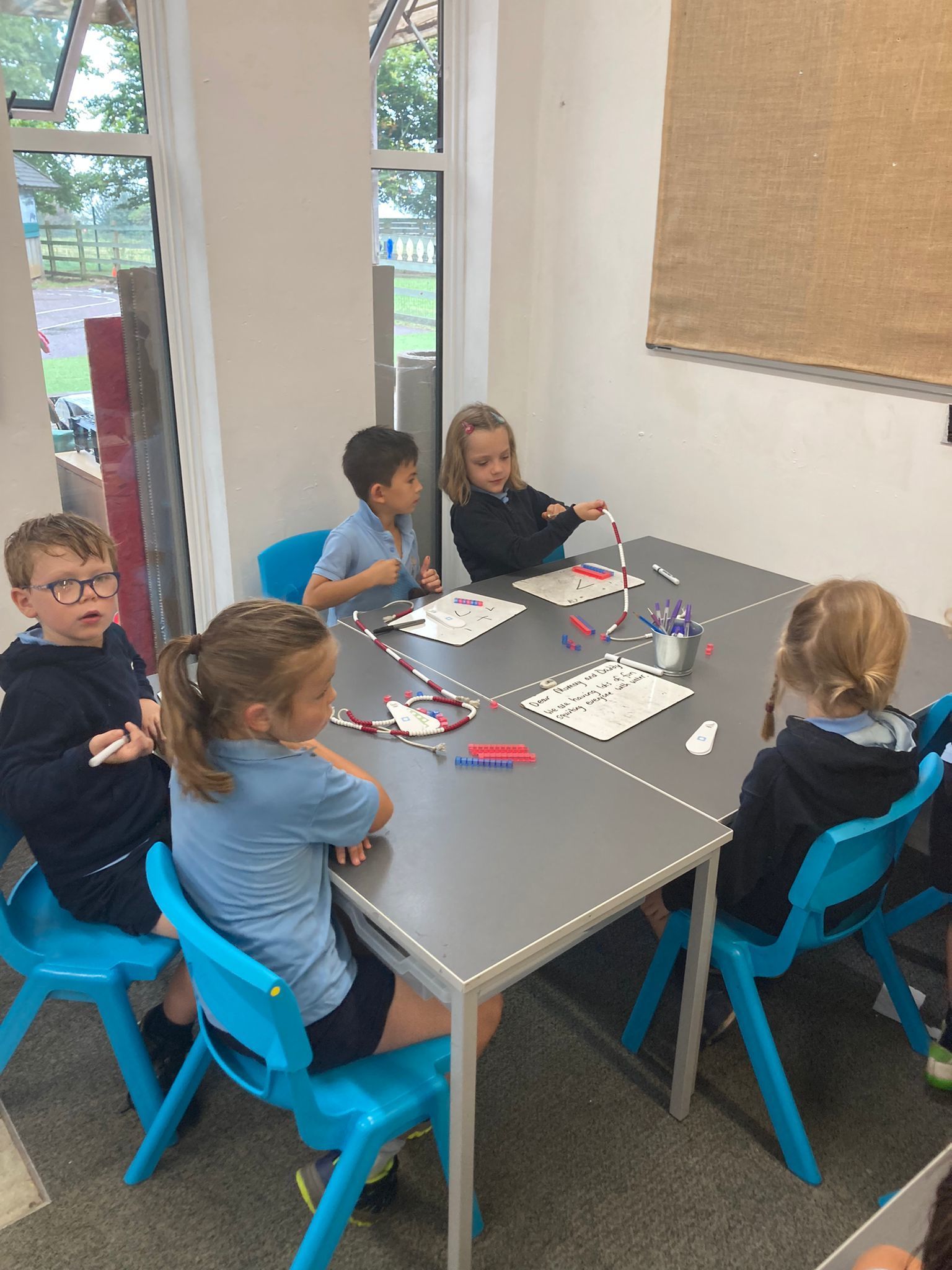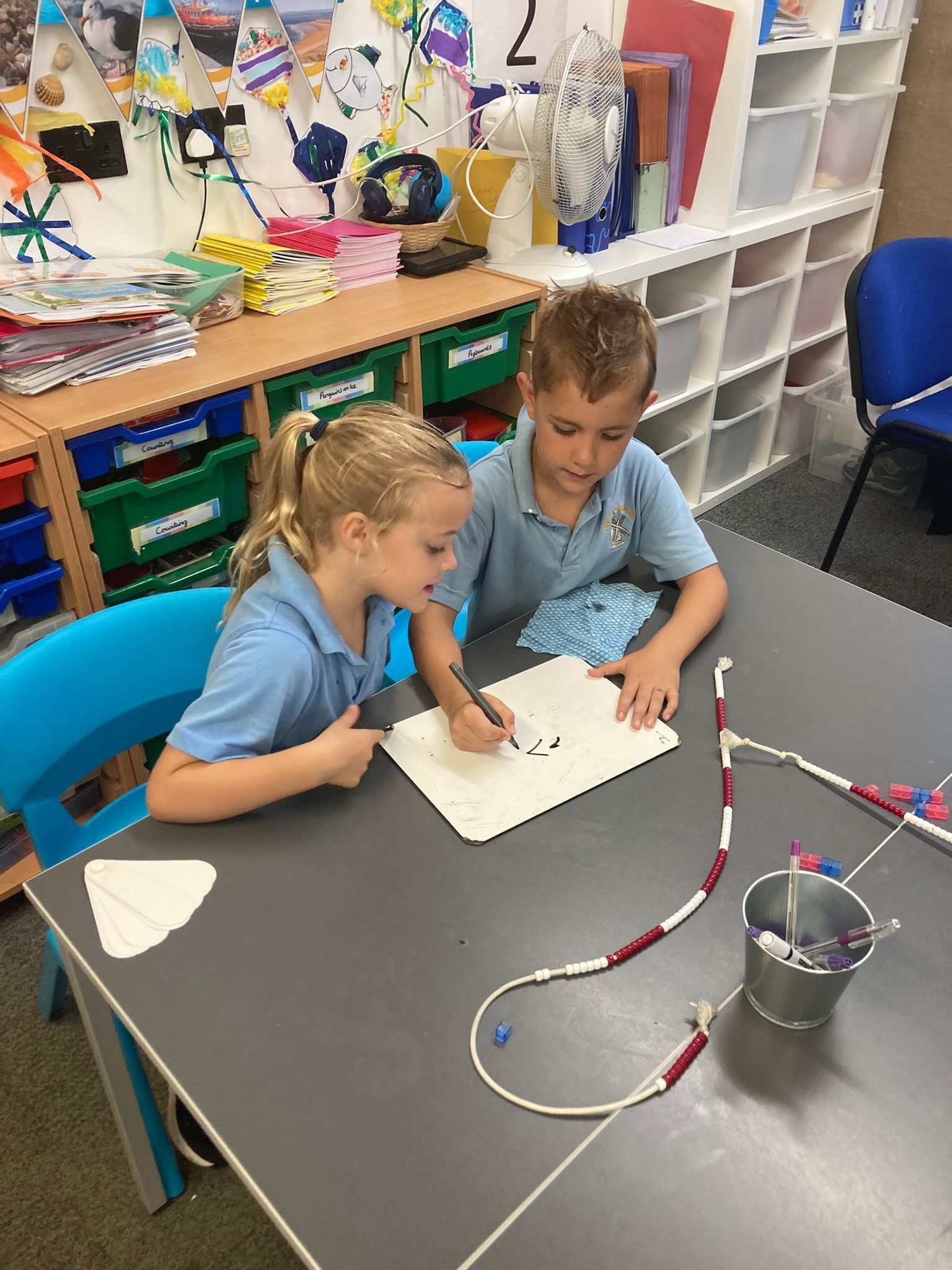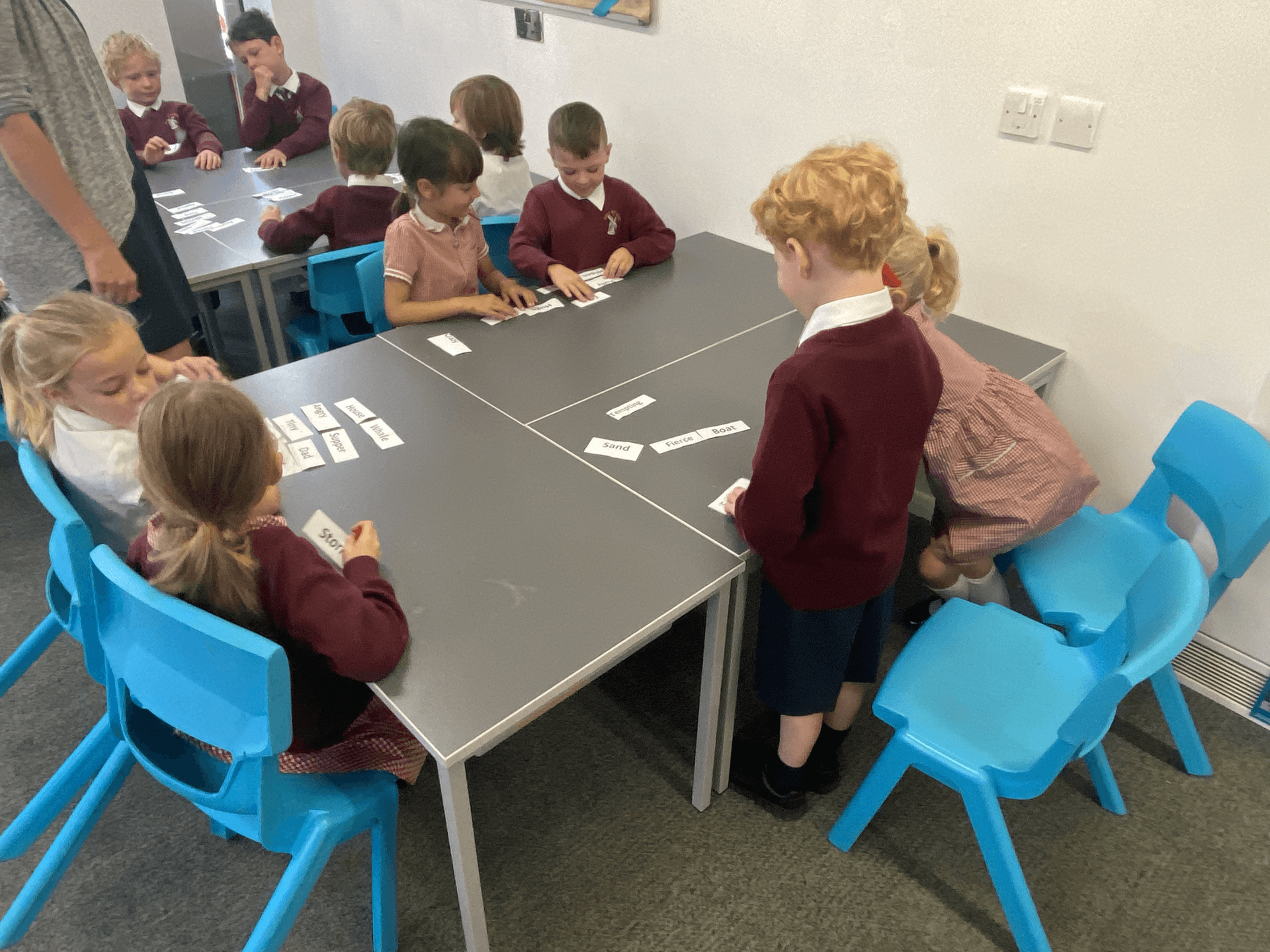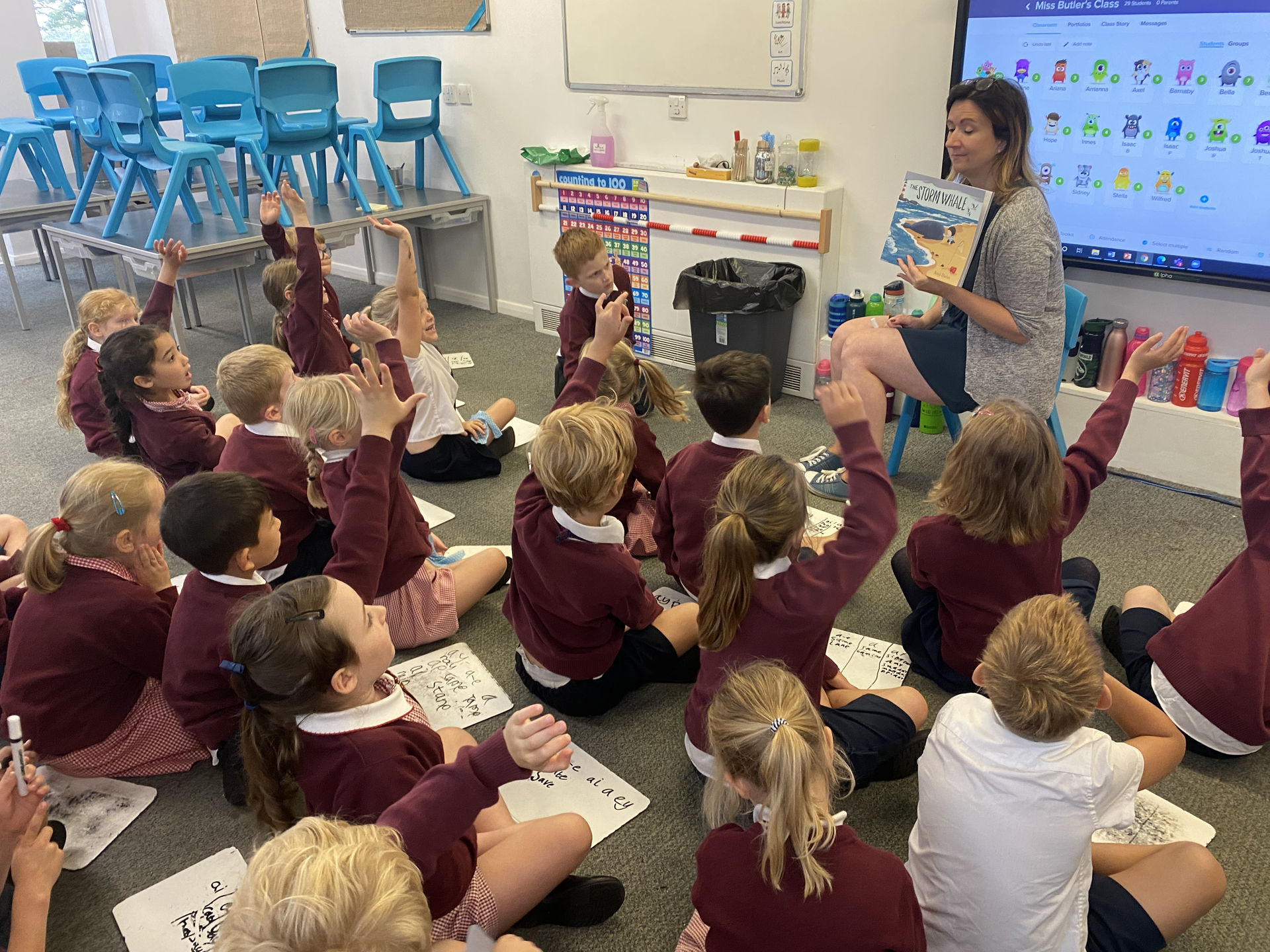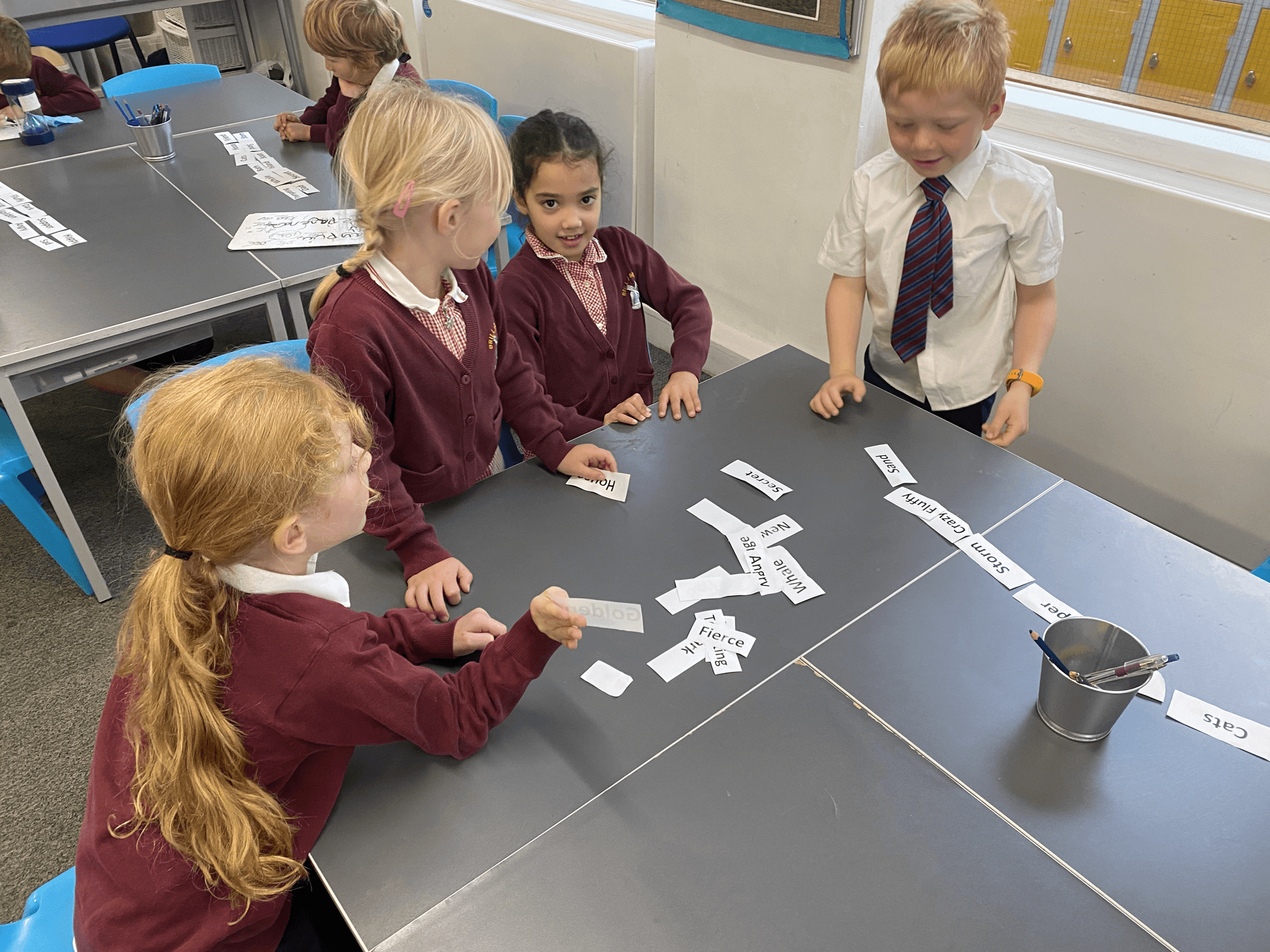 Keep up the good work and have a lovely weekend!
Miss Webb, Miss Cruickshank and Miss Worthington
8th September 2021
Beach day!
To start off our new topic, 'The Seaside', the children had a beach day!
The children were asked to bring in an object that reminded them of the beach. We had rubber rings, bats and balls, water guns and even a seal!
Mrs Salt kindly let us borrow her sand pit and the children made creations of castles and dinosaurs, Mrs Green also let us borrow her paddling pool so the children could have a dip. The children then decided we needed to have a water fight as it was such a lovely day!
After all this fun, we were all quite hot and tired. Luckily, Miss Cruickshank found some ice lollies in the freezer and we all had a lolly to cool ourselves down.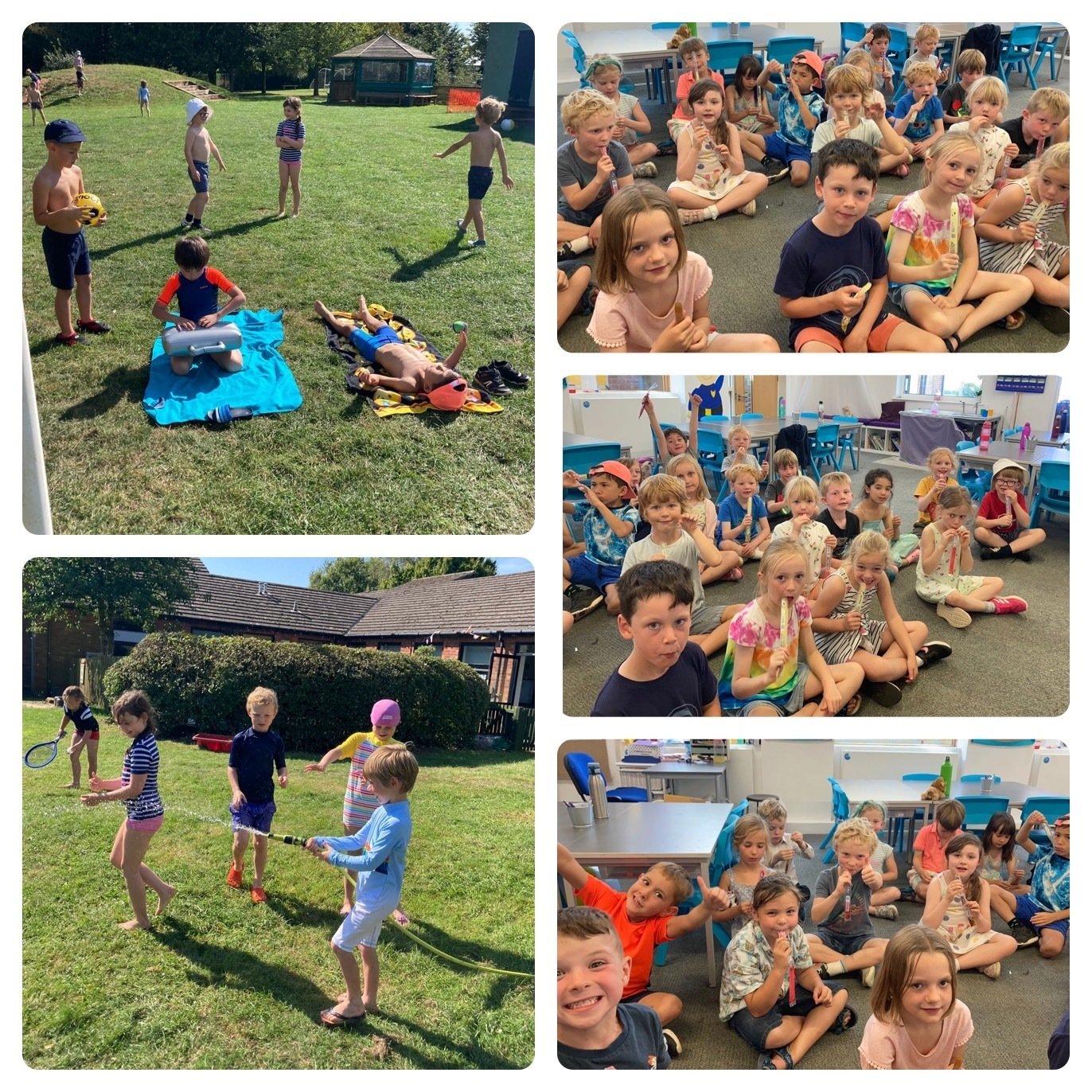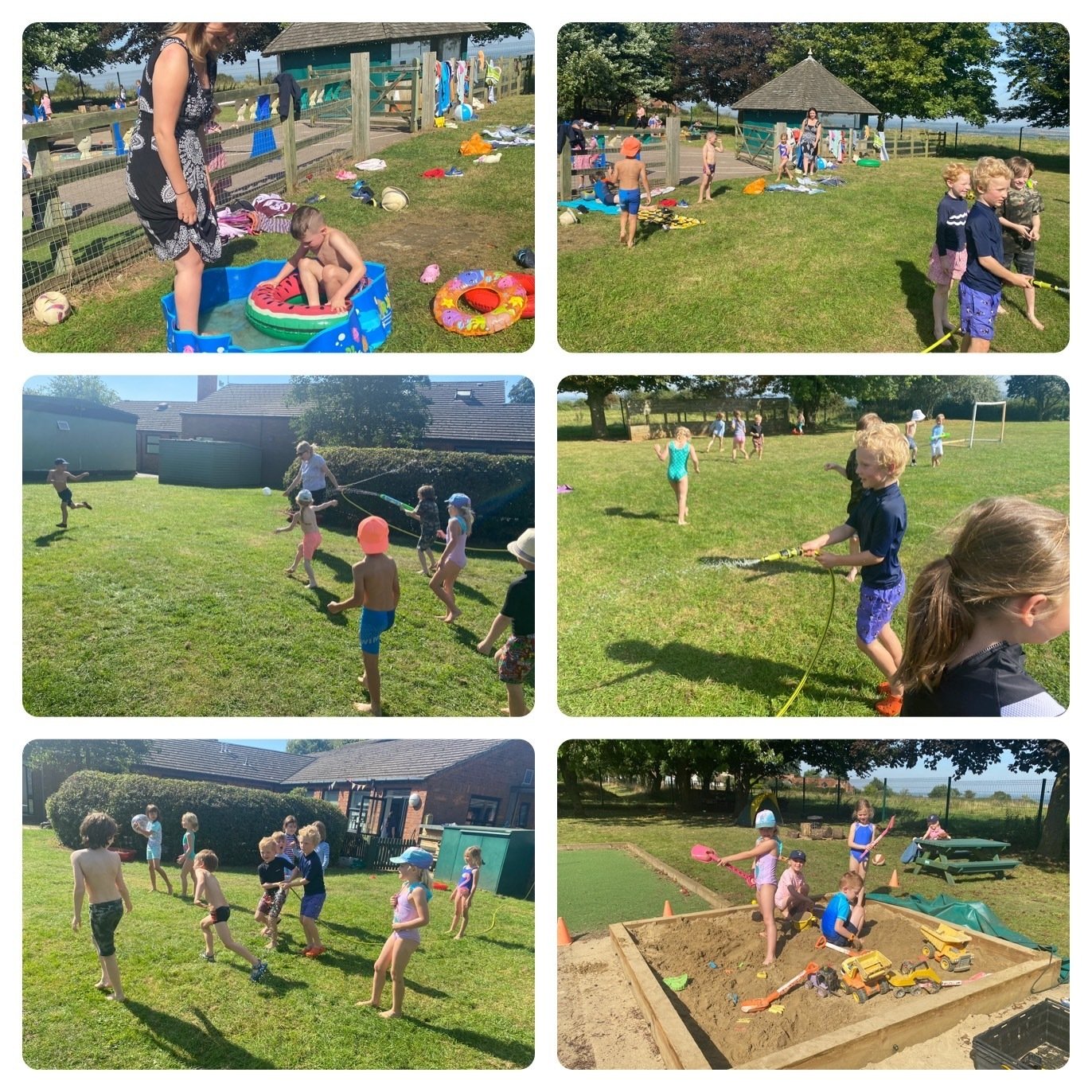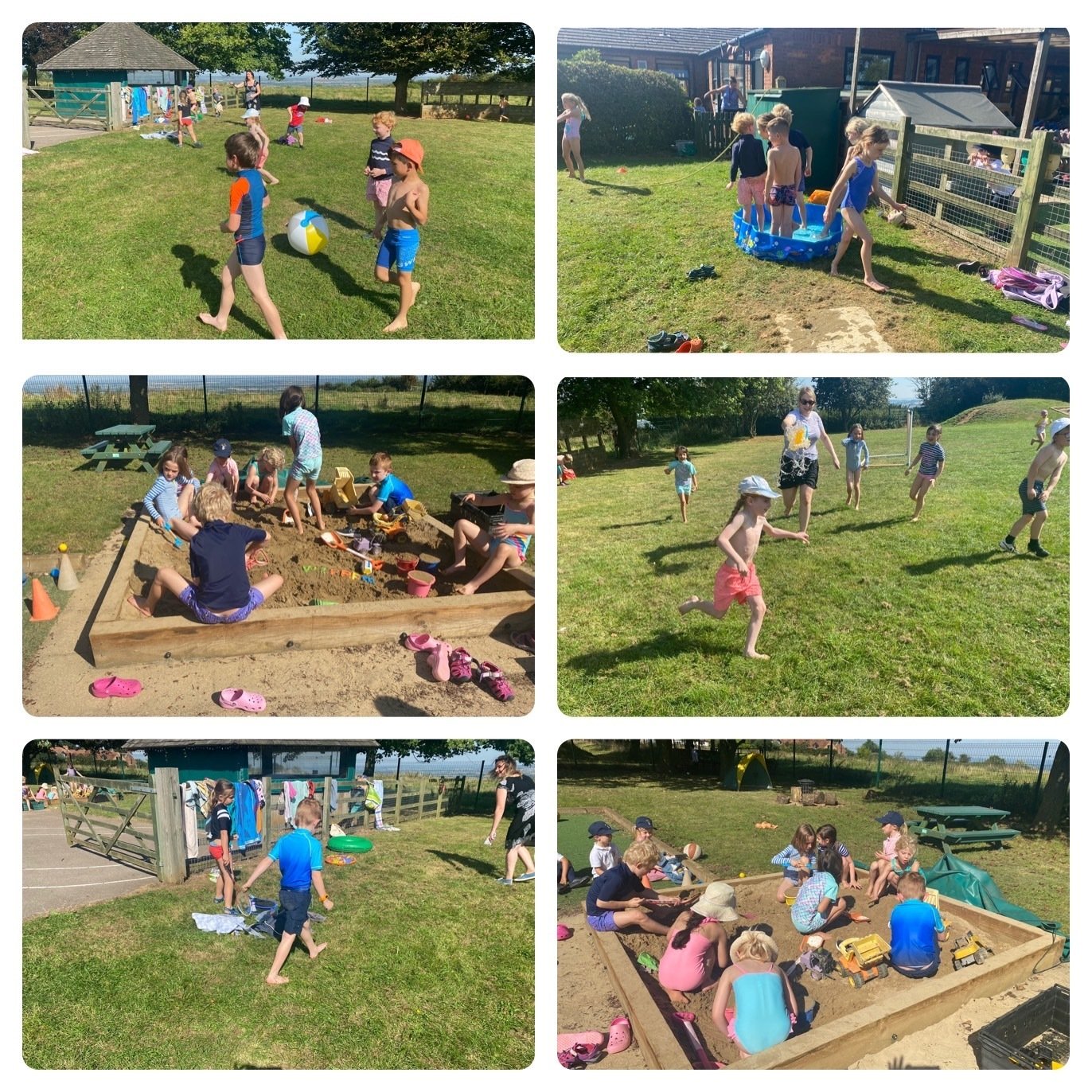 Thank you for such a brilliant day!
Miss Webb, Miss Cruickshank and Miss Worthington
Year 2 Wow Moments!
teachers on: Year 2 Wow Moments!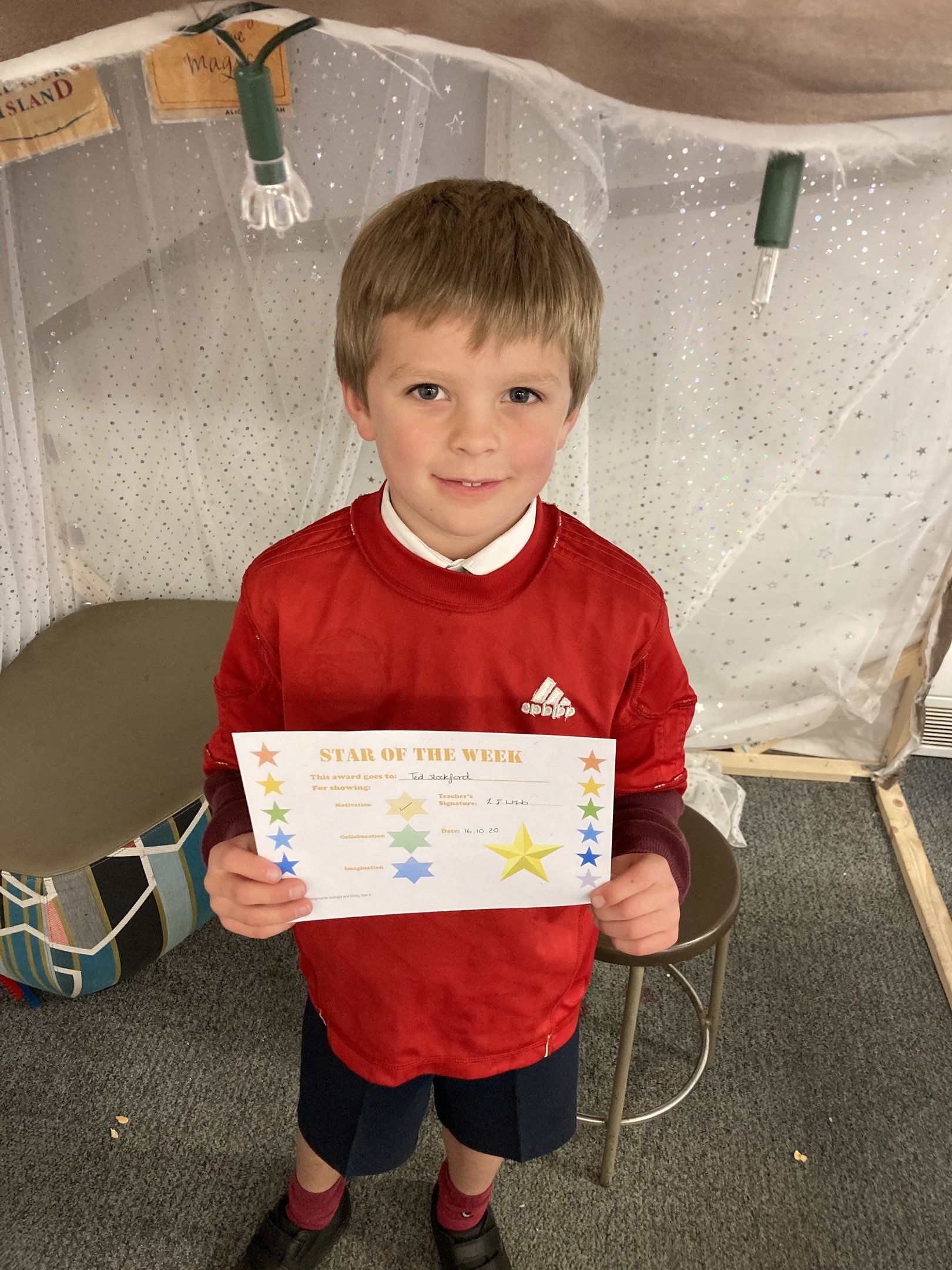 Ted - Motivation
What an amazing week for Ted. He really impressed me by challenging himself and getting into the learning pit! He has also contributed very well to class discussions. Keep that motivation up Ted - you have been a star!
---
teachers on: Year 2 Wow Moments!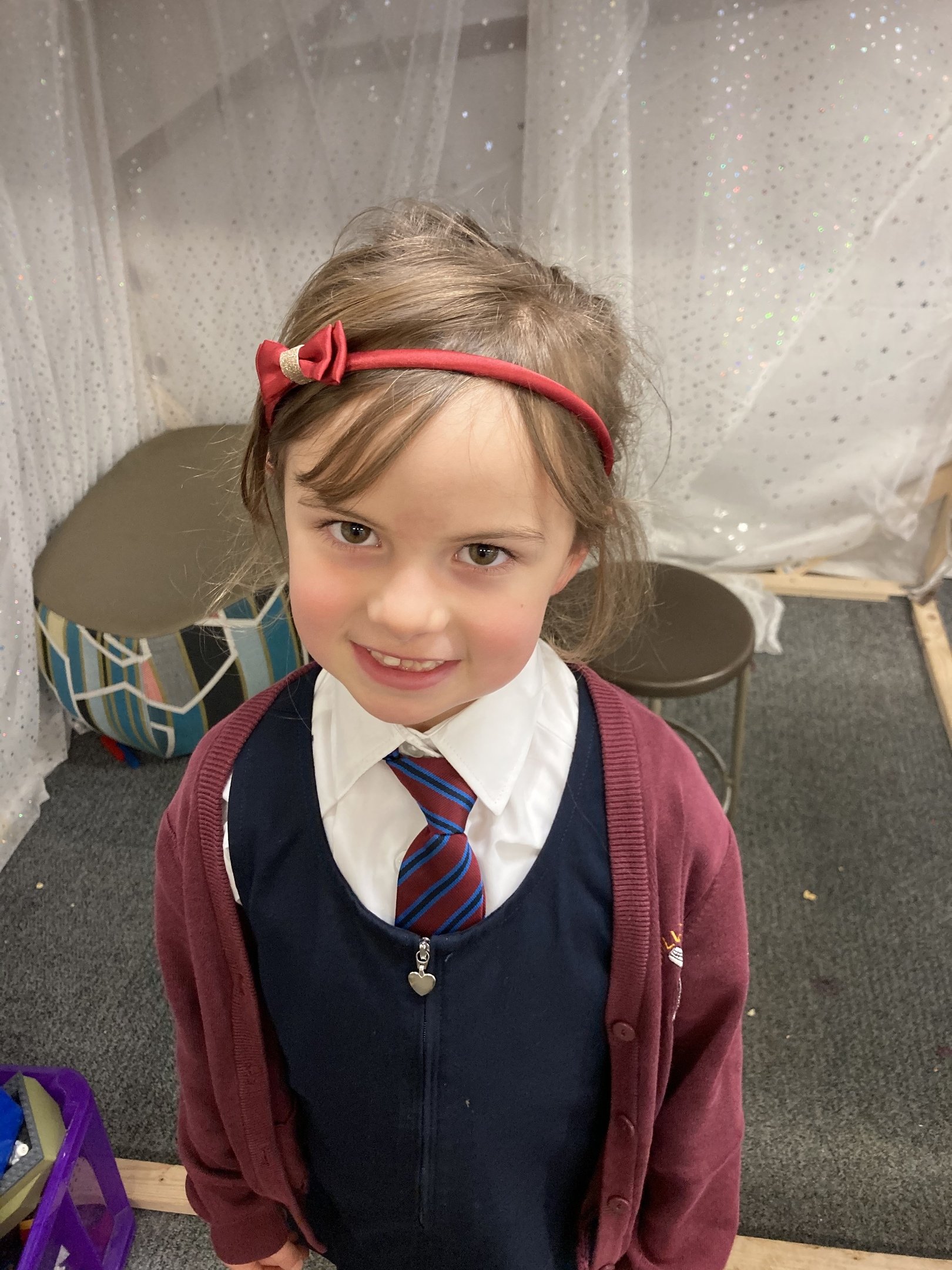 Maisie - Motivation
Maisie has impressed me so much this week with her motivation. She was always one of the first on the carpet ready to learn, she also behaved beautifully. Well done Maisie - what a star!
---
teachers on: Year 2 Wow Moments!
Teagan has been learning all about the body! In particular how our lungs work. Here is a video of her demonstrating this! Fantastic work Teagan!
---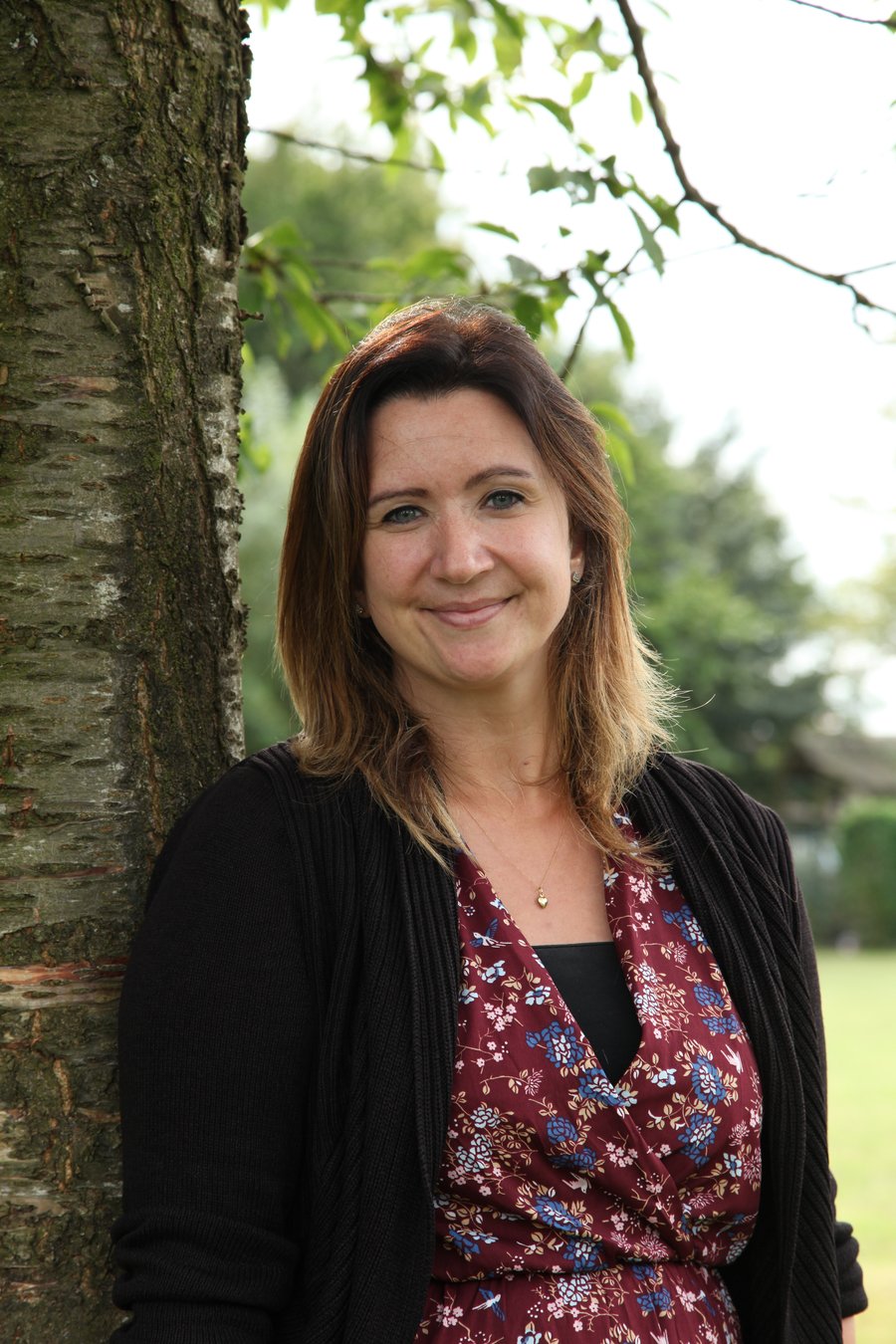 Miss L Webb
Class Teacher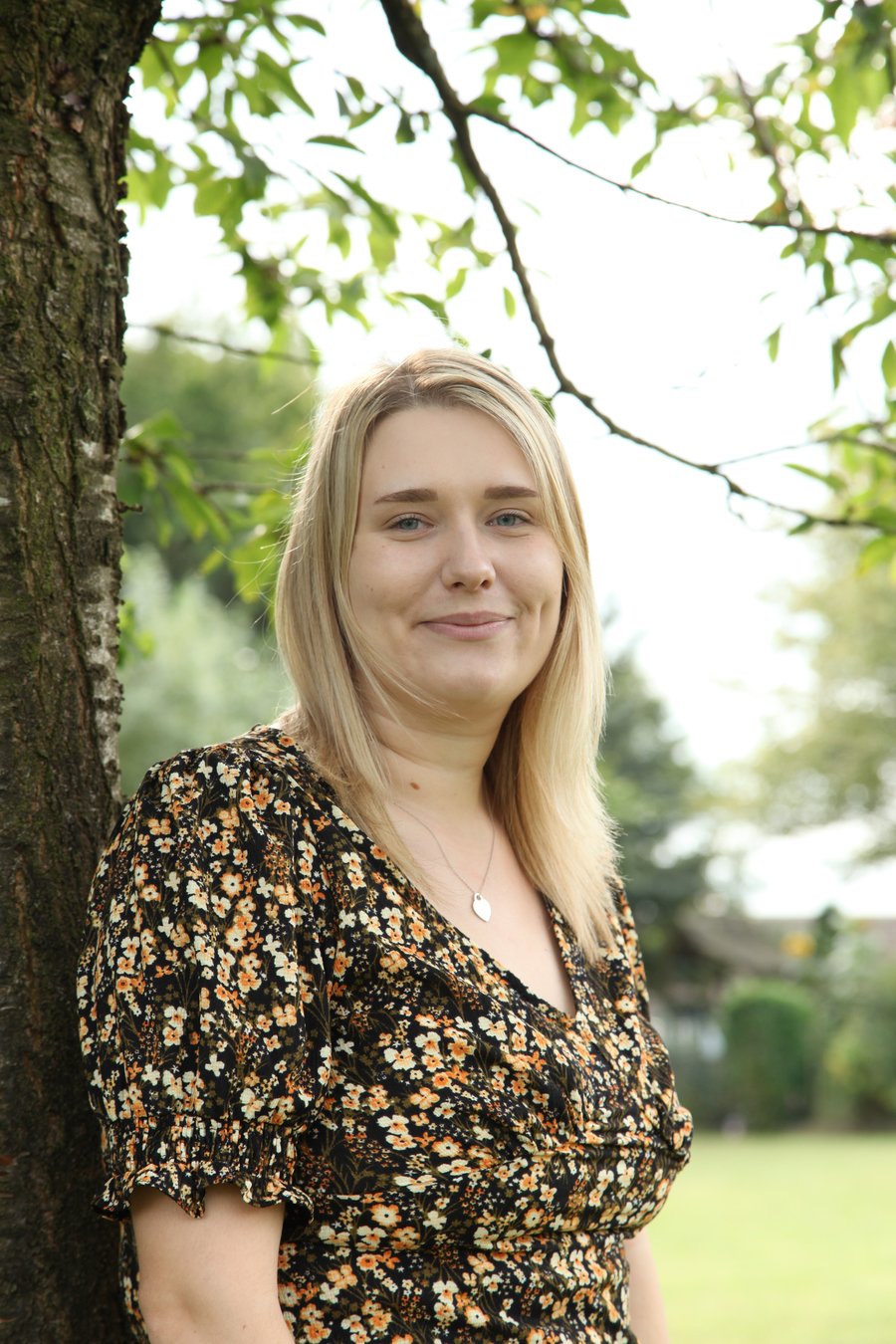 Miss M Cruickshank
Teaching Assistant