Year 3
Teacher's Welcome
Hello! The first half term has been a real success and I would like to say a huge WELL DONE to all of year 3 for their efforts and achievements so far! They have shown a real love for learning and I am so proud of how hard they have been working! I am even more excited about what we can achieve up to Christmas!
Miss Chenery m.chenery@brillschool.org.uk
Please note that this email is not monitored during the school day as I am teaching. My admin time will be after the school day ends at 3pm, Monday to Friday. For all immediate enquiries please contact office@brillschool.org.uk
Miss Chenery, Mrs Chettle & Miss Cruickshank
P.E: Our scheduled P.E. days are Wednesday and Thursday each week. Please ensure children have their correct PE kit and suitable footwear.
Supporting your child's learning at home
Please continue to read a variety of books with your child and discuss the content, characters and their likes and dislikes of the book.
Encourage your child to read (and share with you) the texts from our Brill School Year 3 recommended book list.
Your child will take part in daily Wizard Maths sessions every day, which helps them quickly recall their times tables. Any practice of your child's times tables at home would be a great aid to their learning.
18.11.22
We have been writing the opening to stories this week using direct speech. This has meant we needed speech marks and a description of how the character was speaking. We were able to come up with loads of words to use instead of 'said' and up level our work to make it even more amazing!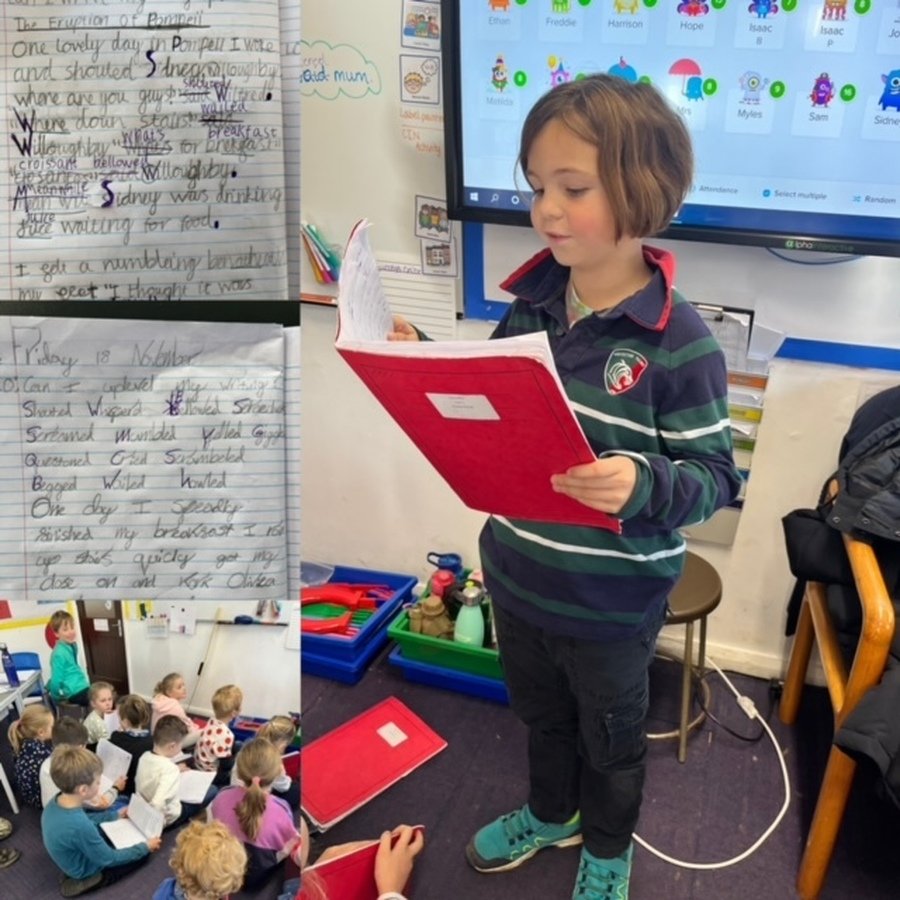 13.11.22
In science we have been exploring forces and magnets. This week we became scrap yards and used magnets to determine which objects were magnetic and which weren't. We recorded this in a table in our books and had a great discussion as to why this would be useful in a real scrapyard!
11.11.22
This week we have been writing scripts between 2 characters during the eruption in Pompeii. We focused on our layout and using stage directions in brackets. We took time to share and perform them to the class. It was lovely to see how much effort they had put into their writing.
We celebrated the end of a fabulous week with some time on the adventure this afternoon! A super week!
09.11.22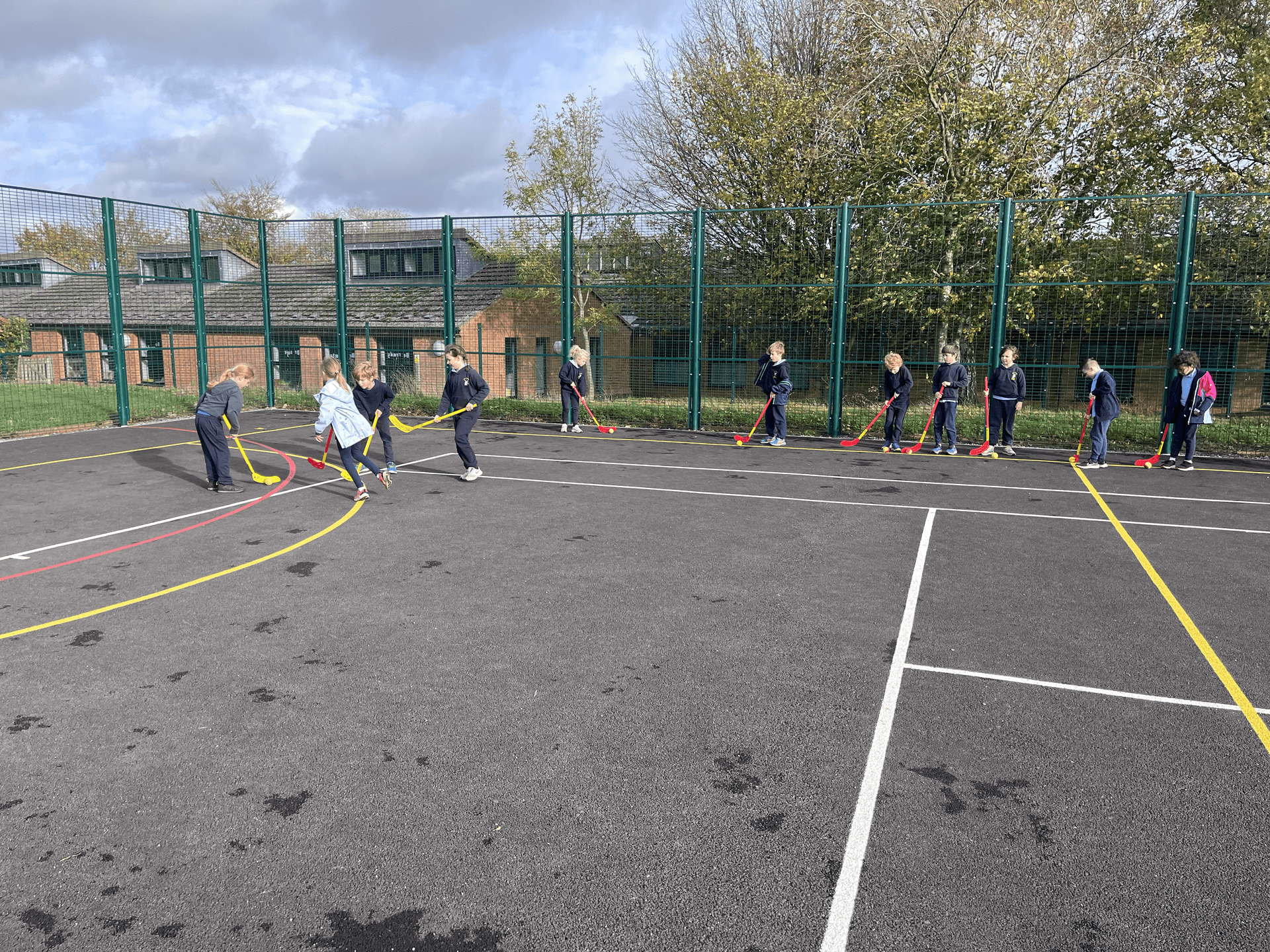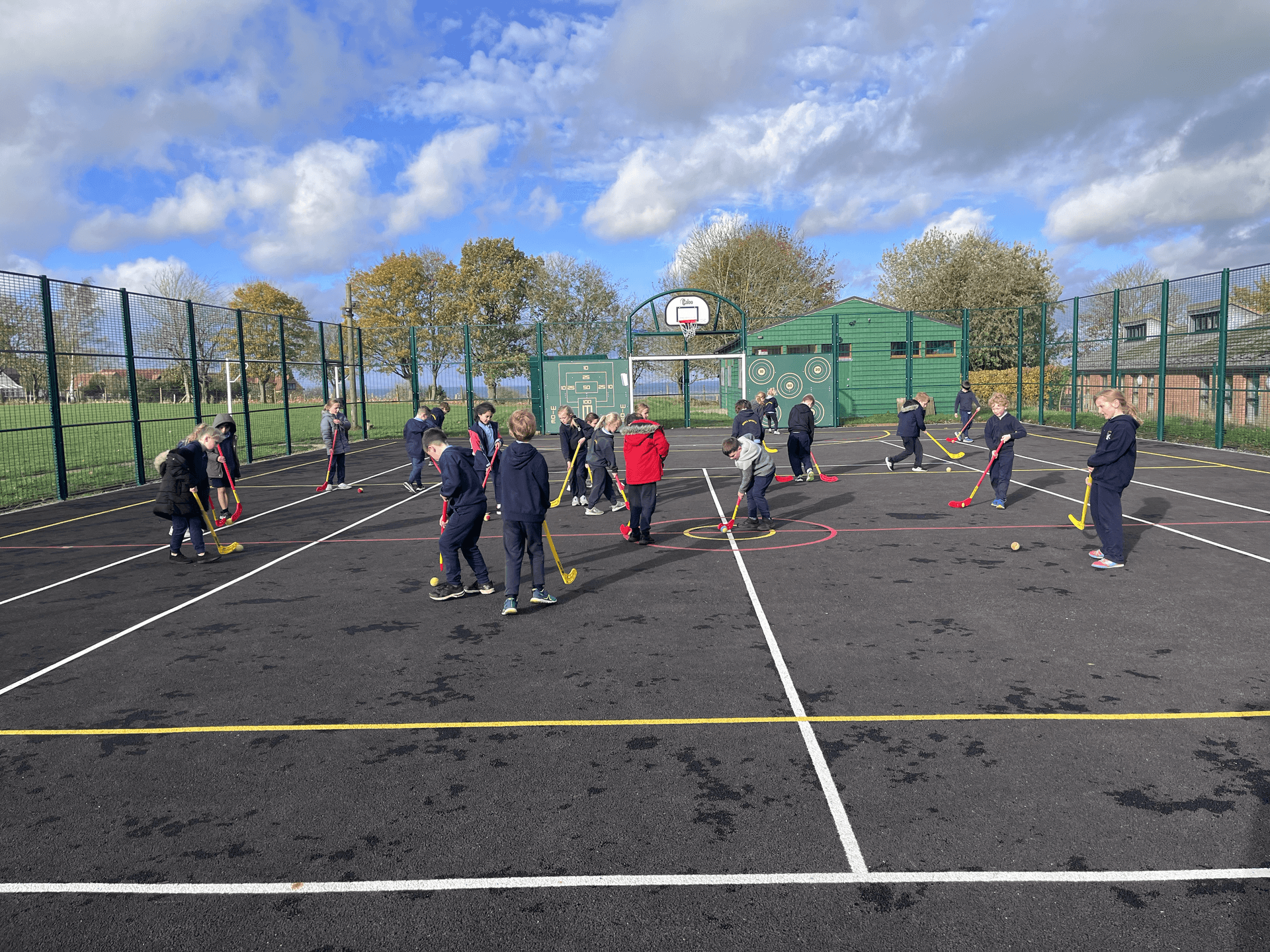 In PE, we have been learning hockey skills.
The children have been practicing how to dribble the ball with accuracy.
08.11.22
In History, the children were ordering the events of Mt. Vesuvius erupting and how it affected Pompeii.
One of the children asked a very good question, which was "how do we know this happened?" and Miss Chenery explained that the information is passed down from person to person. The children found this odd and to help explain this to them we played a game of Chinese whispers!
We explained that when the word was going around the circle, this is how information can be passed around.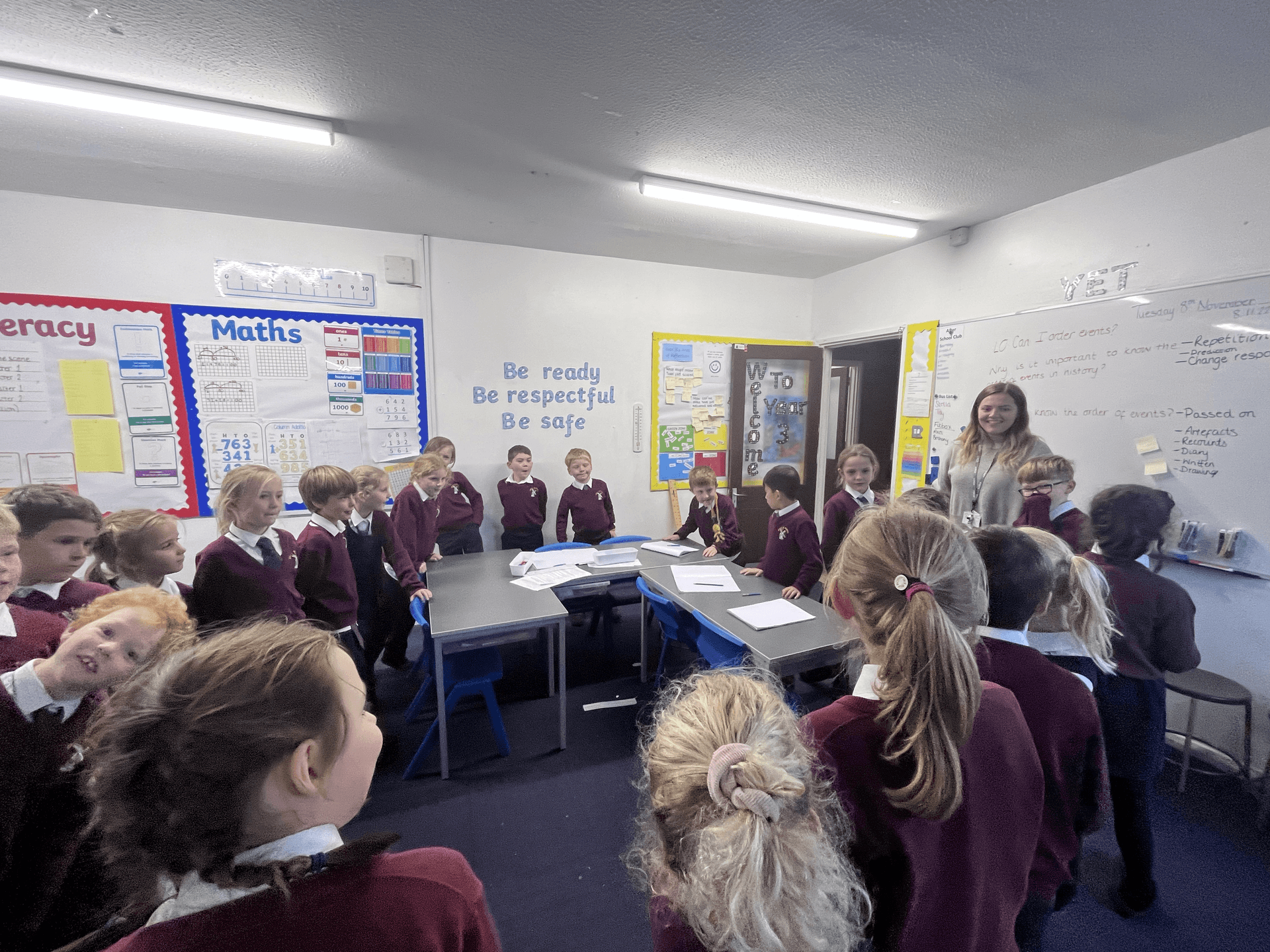 07.11.22
In Science, we had a little experiment!
We used different materials to see which one would make the car go quicker down the ramp and what forces are making the car move.
The children recorded their findings and all came to the conclusion that cloth was the best material for the car to go the quickest and hessian was the material that made the car go the slowest.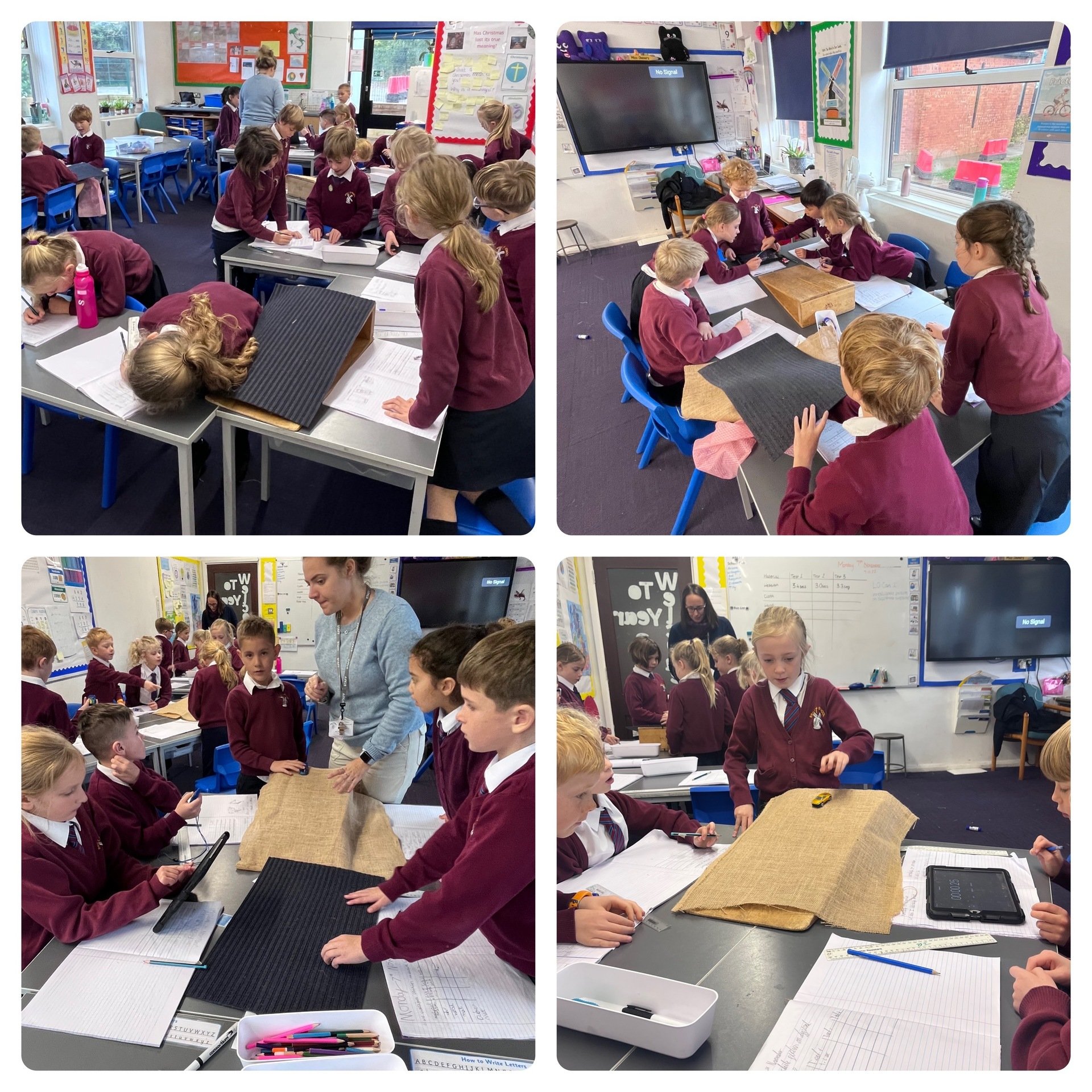 2.11.22
This week in literacy we have been writing diary entries as if we were in Pompeii during the eruption in 79AD.
To help us imagine what it would have been like, we acted out freeze frames to show emotions whilst watching an animation of what historians believe the eruption would have been like!
31.10.22
In Science, we have been looking at forces.
The children were split into groups and given an object each and they had to see which force (push or pull) was being used to move that object.
Once the children had looked at their object, we would then switch with another group and see if our findings were the same or different.
The children found it fascinating that some objects could be a push and a pull!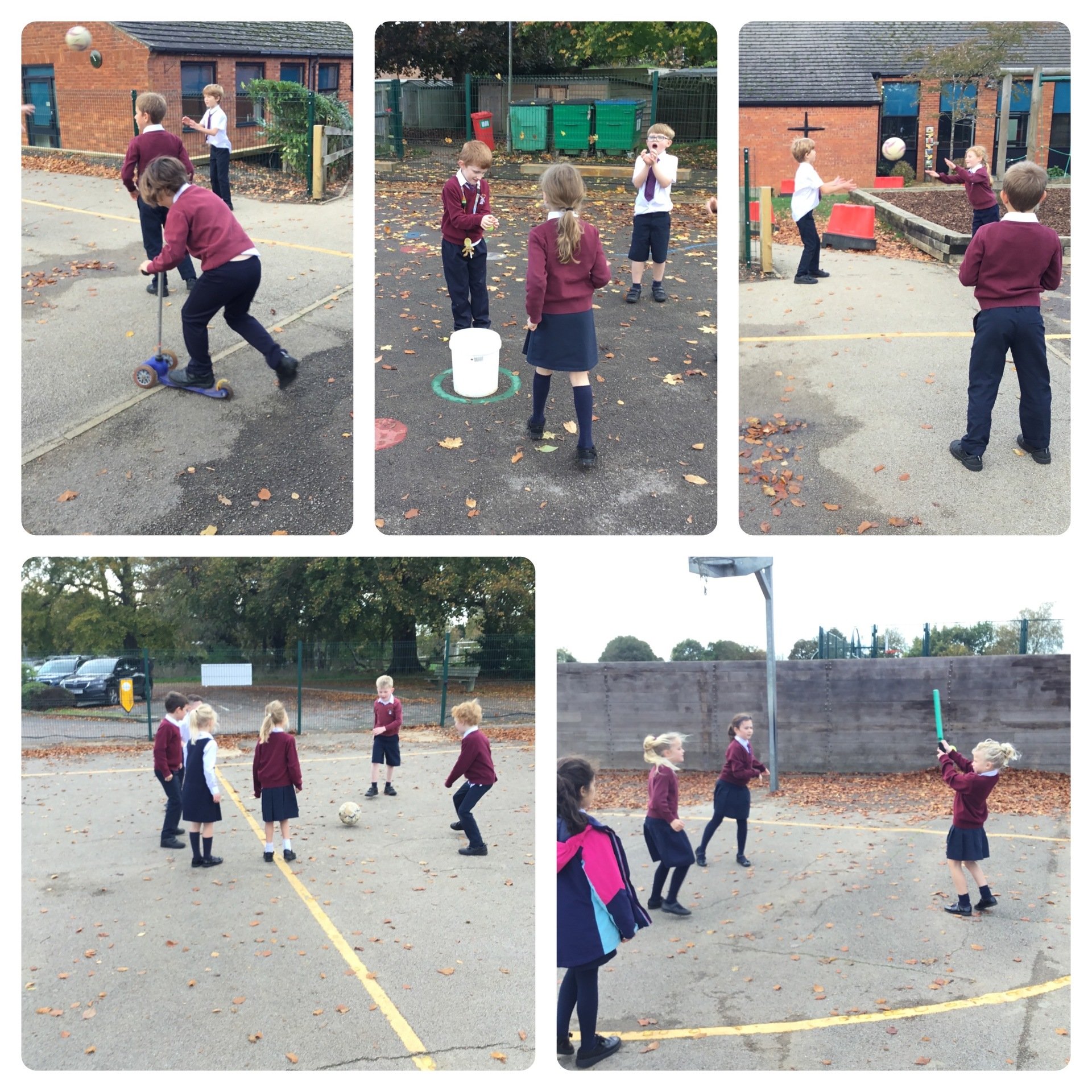 21.10.22
This afternoon, the children shared their homework with other classes!
We got to walk around school and look at what other years have been learning. They found this exciting to see what all the other children have been making!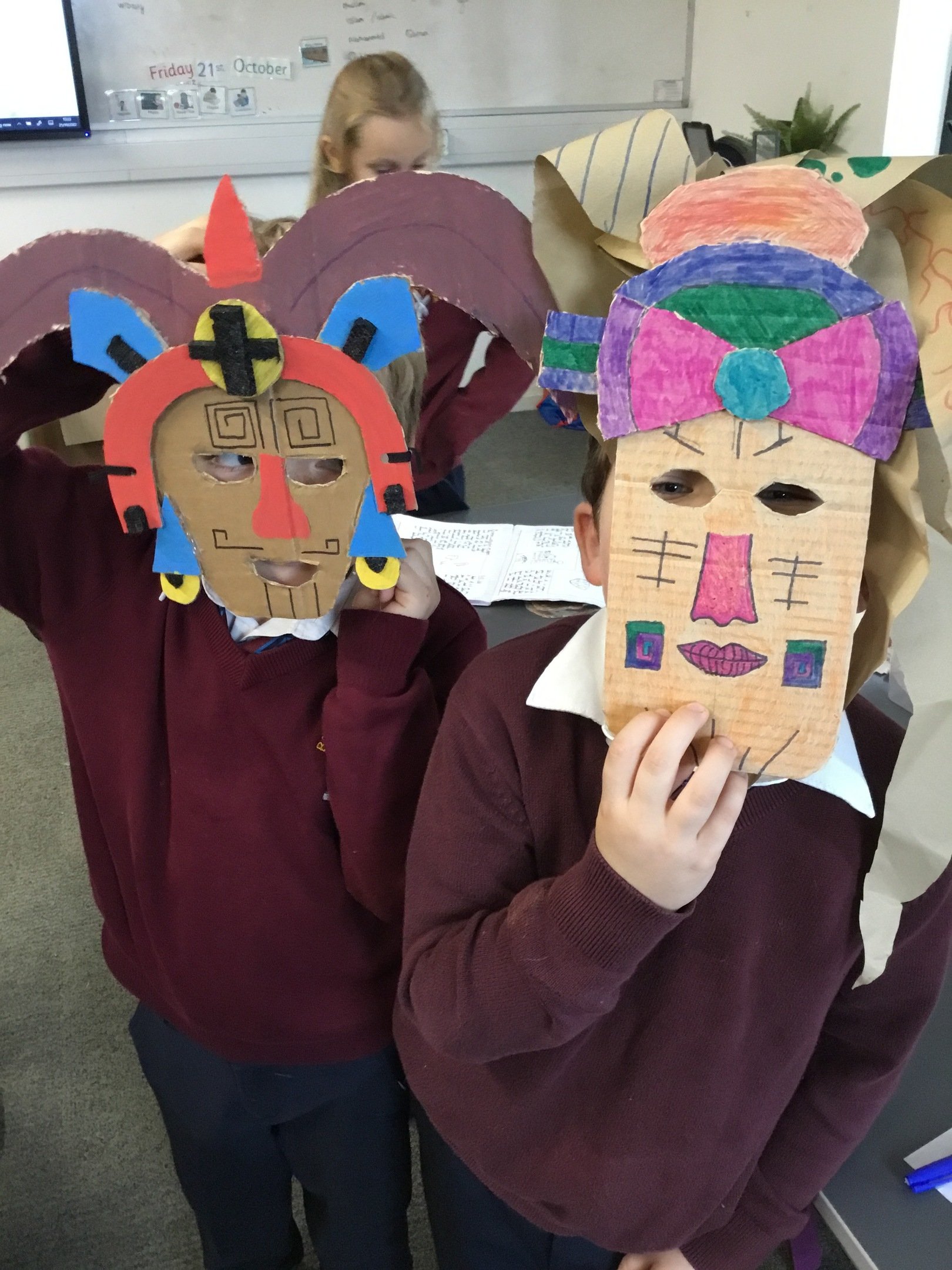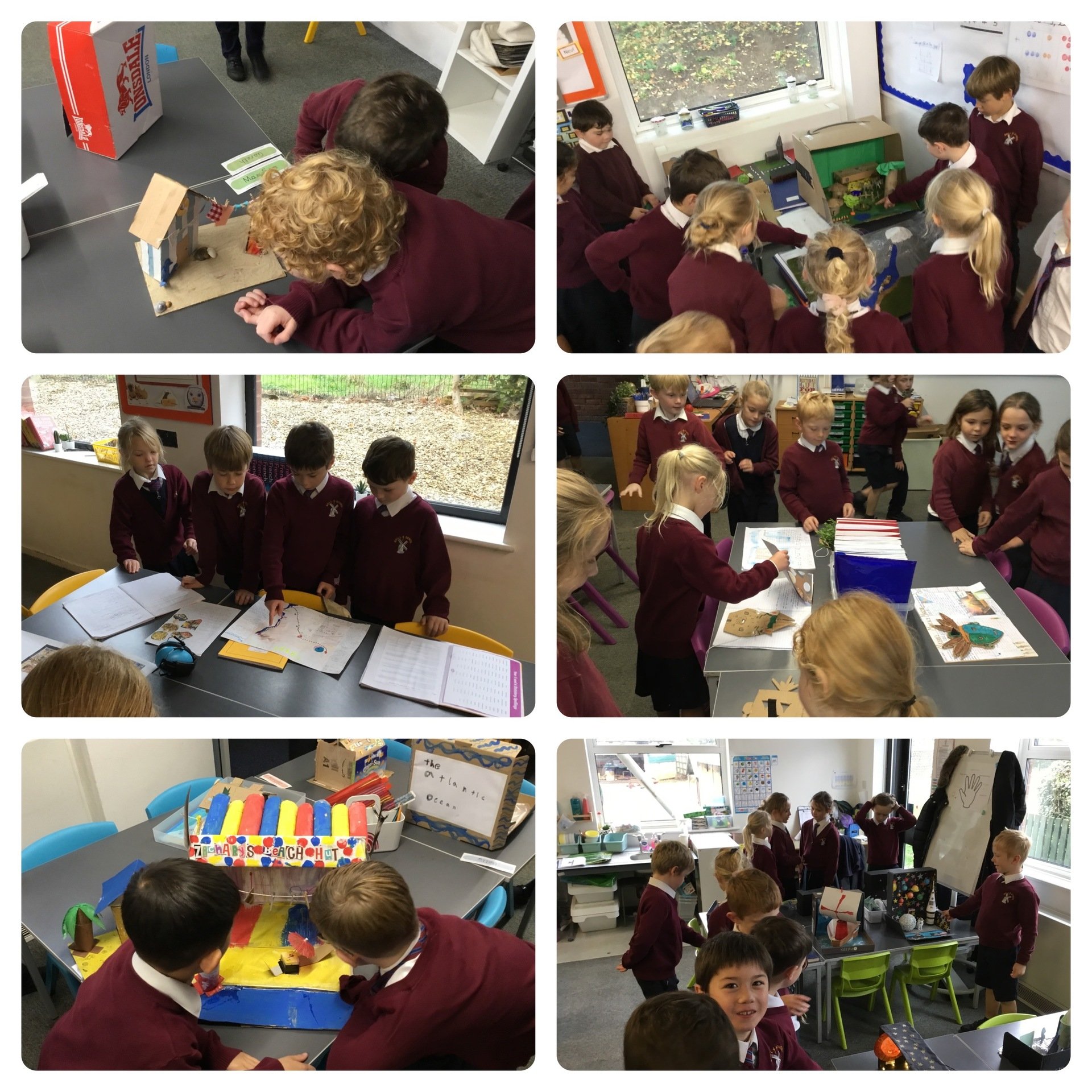 20.10.22
Today in PE, we continued to practice our netball skills and we also played some matches!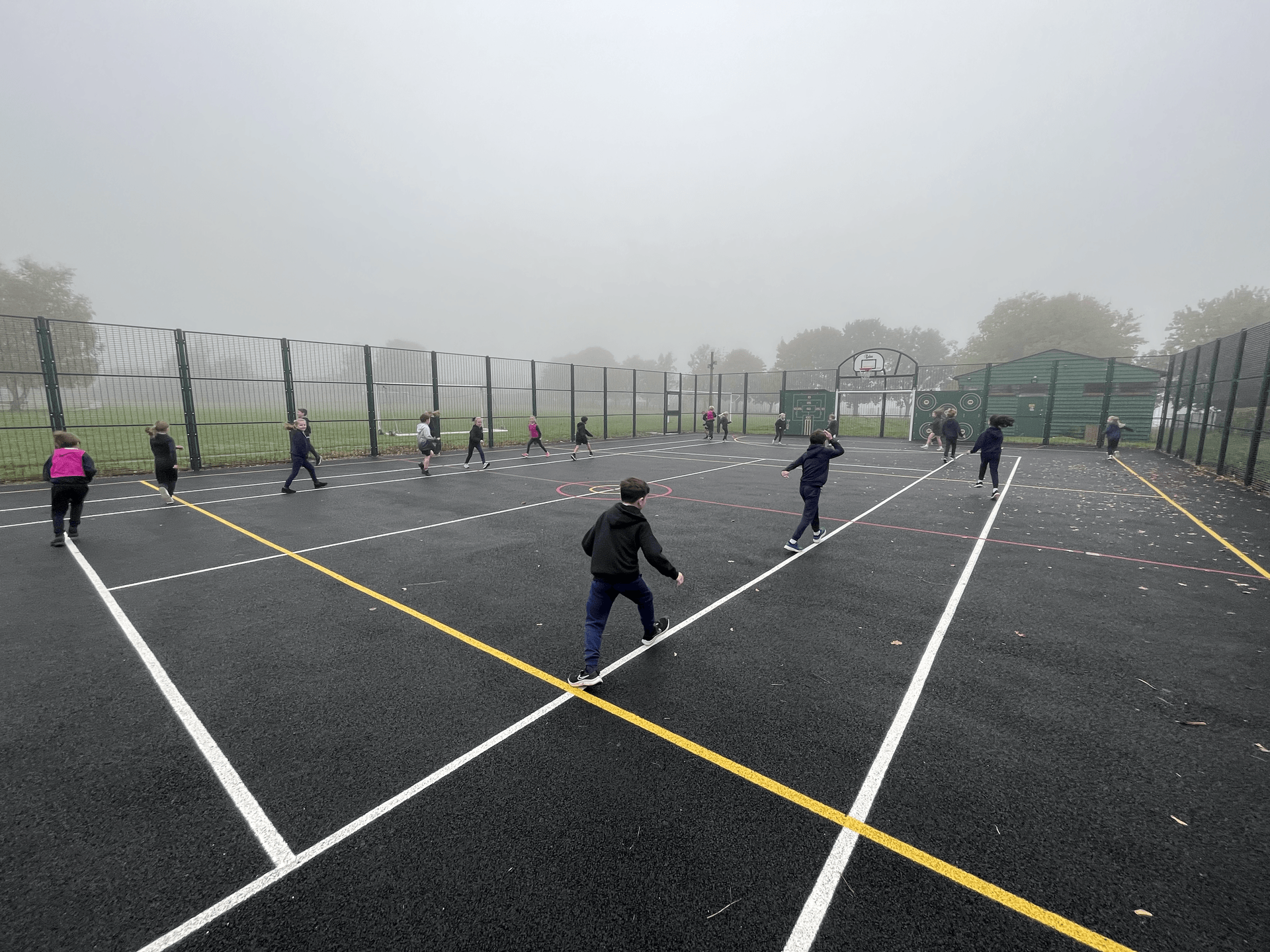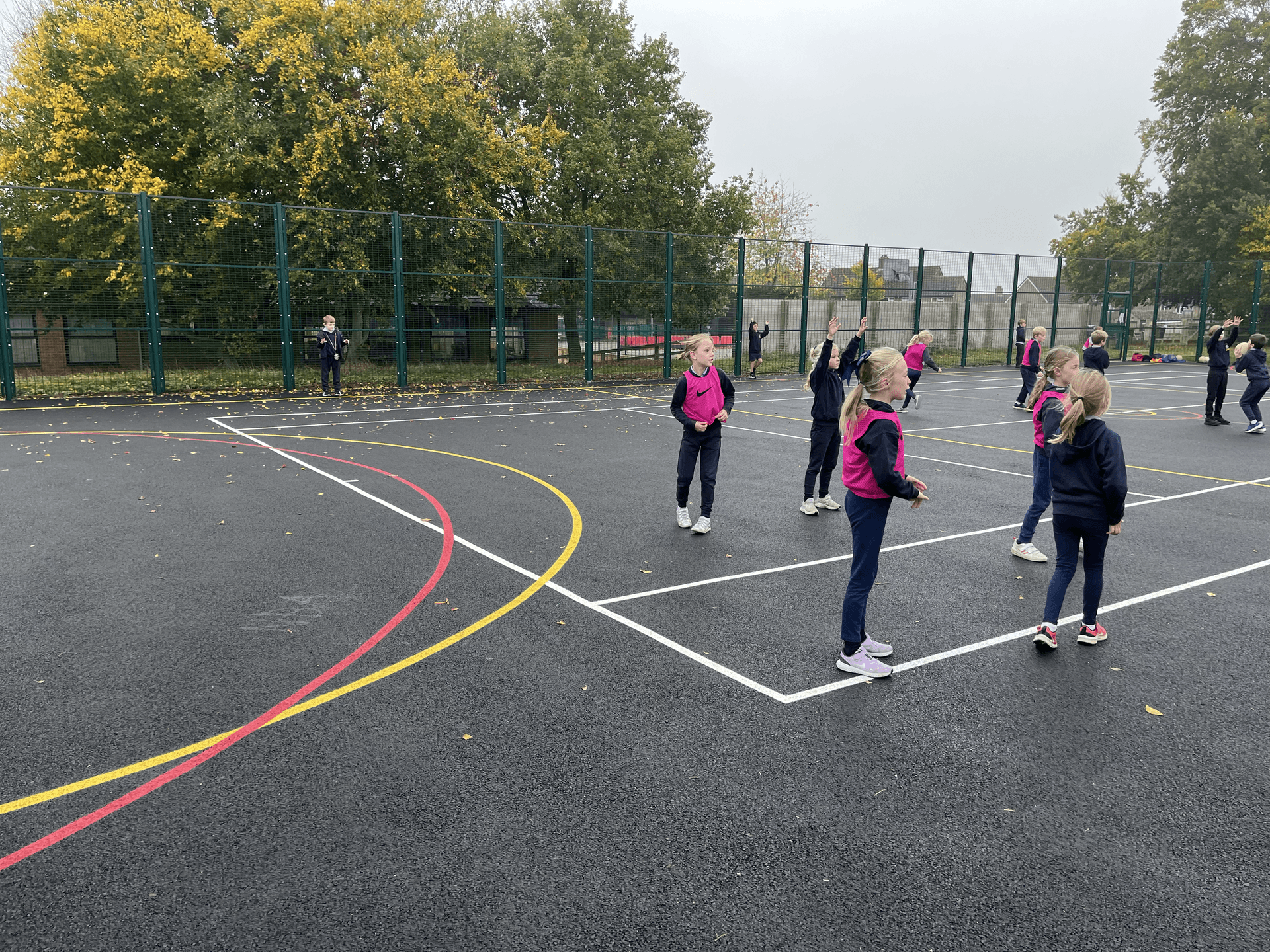 18.10.22
Today group 2 went to forest school with Mrs Keeping!
We shared our volcano facts with each other and we also have been writing a volcano song!
The children also designed and made their own volcanos using the nature around them, Mrs Keeping also gave each pair a LED candle so they could light up their volcanos.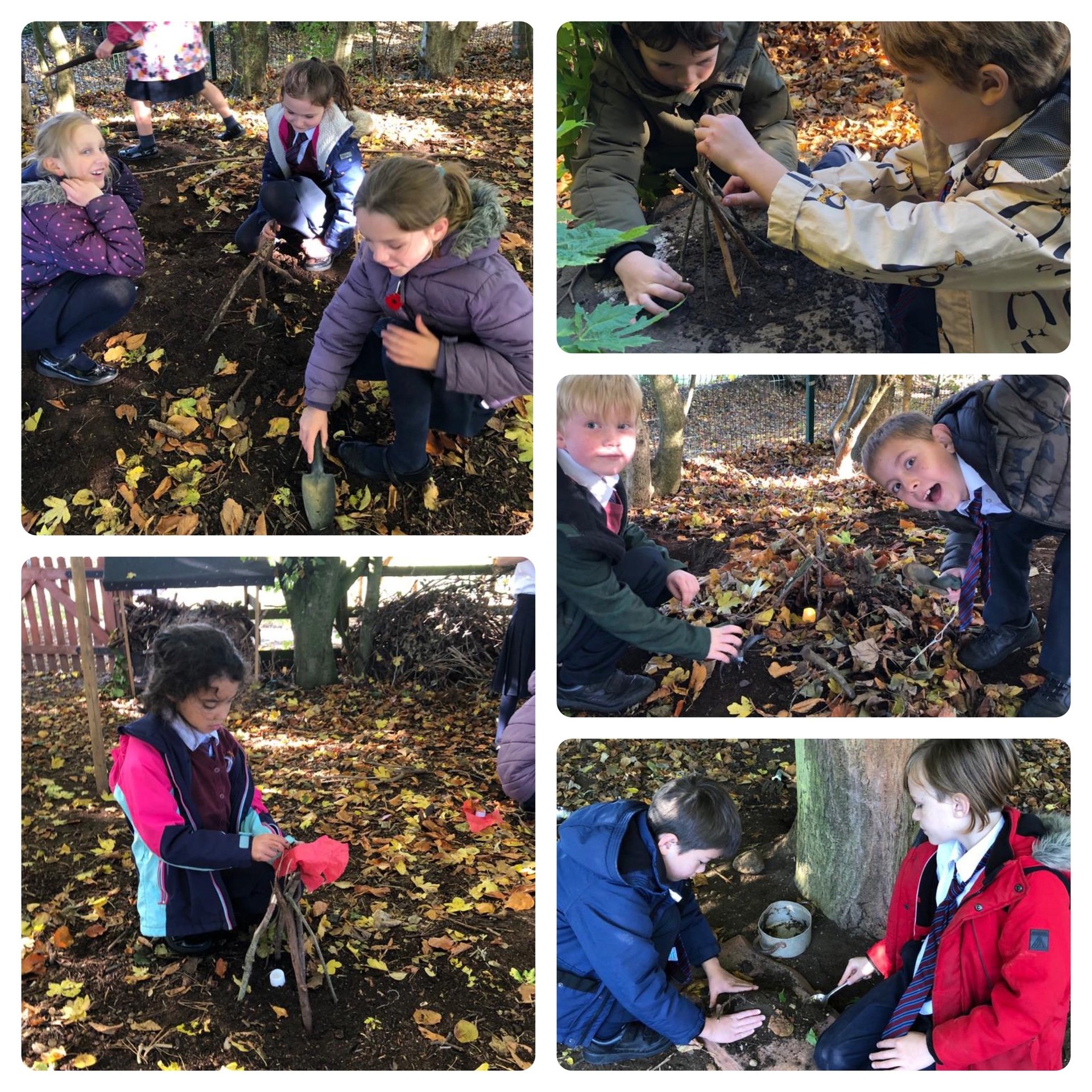 Here is group 2 singing our song:
14.10.22
In literacy this week, the children have been learning about poems!
We have planned and mind mapped all our ideas and today we completed our poems!
The children came up one at a time and read their poems to the class, showing confidence and being respectful to each other.
Here is a video of a groups poem, enjoy!
07.10.22
Year 3 have completed our volcanoes this week. We added the final touches including labels so that we are able to identify each part of the structures. We are incredibly proud of them!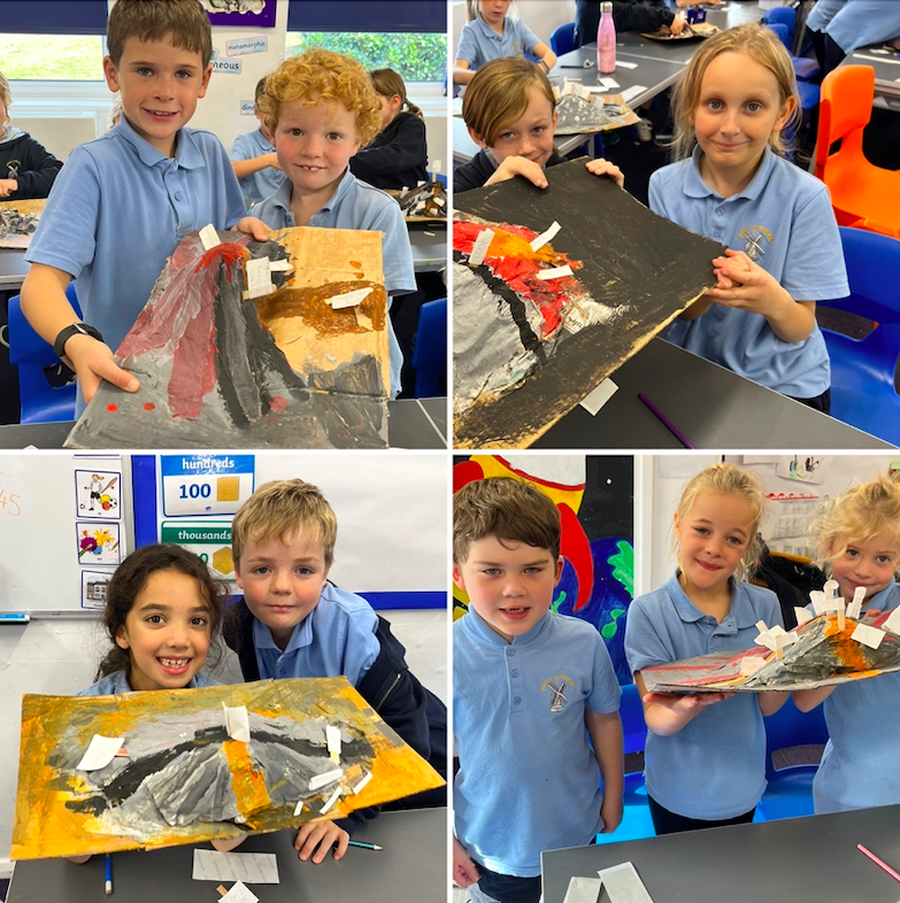 27.9.22
The first group of children visited the Walks this week on our adventures for Forest School. A lovely day to explore a new place together with Mrs Keeping, we also enjoyed hot chocolate and biscuits!
The children made their own volcanos, using all the nature around them.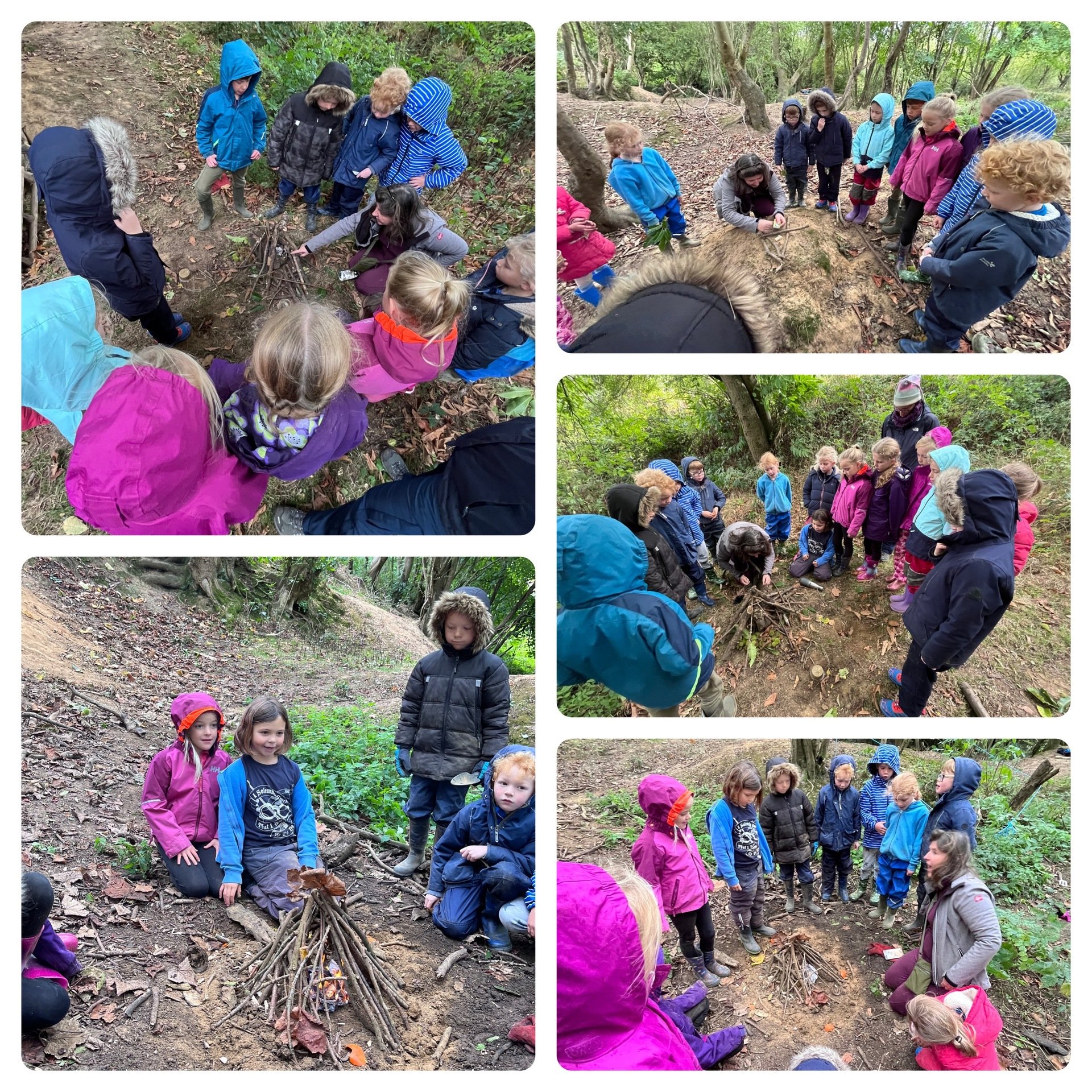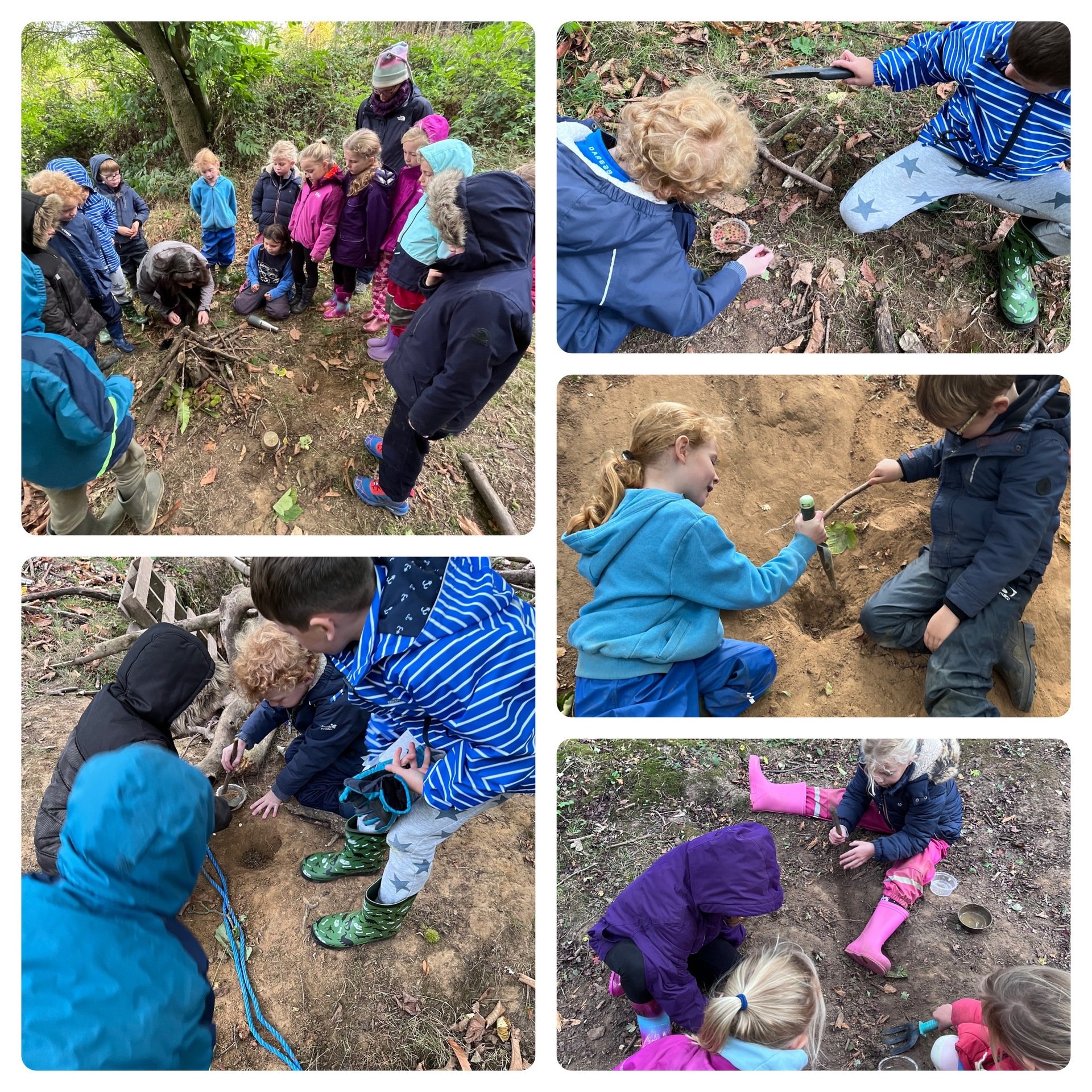 23.9.22
This afternoon, the children in year 3 and 4 decided to hold their eco council elections together!
The children took some time to write a persuasive argument on why they should be in the eco council. Everyone was very brave and we are so proud of how the children stood up in front of everyone and gave their reasons why they think they would be a good eco councillor!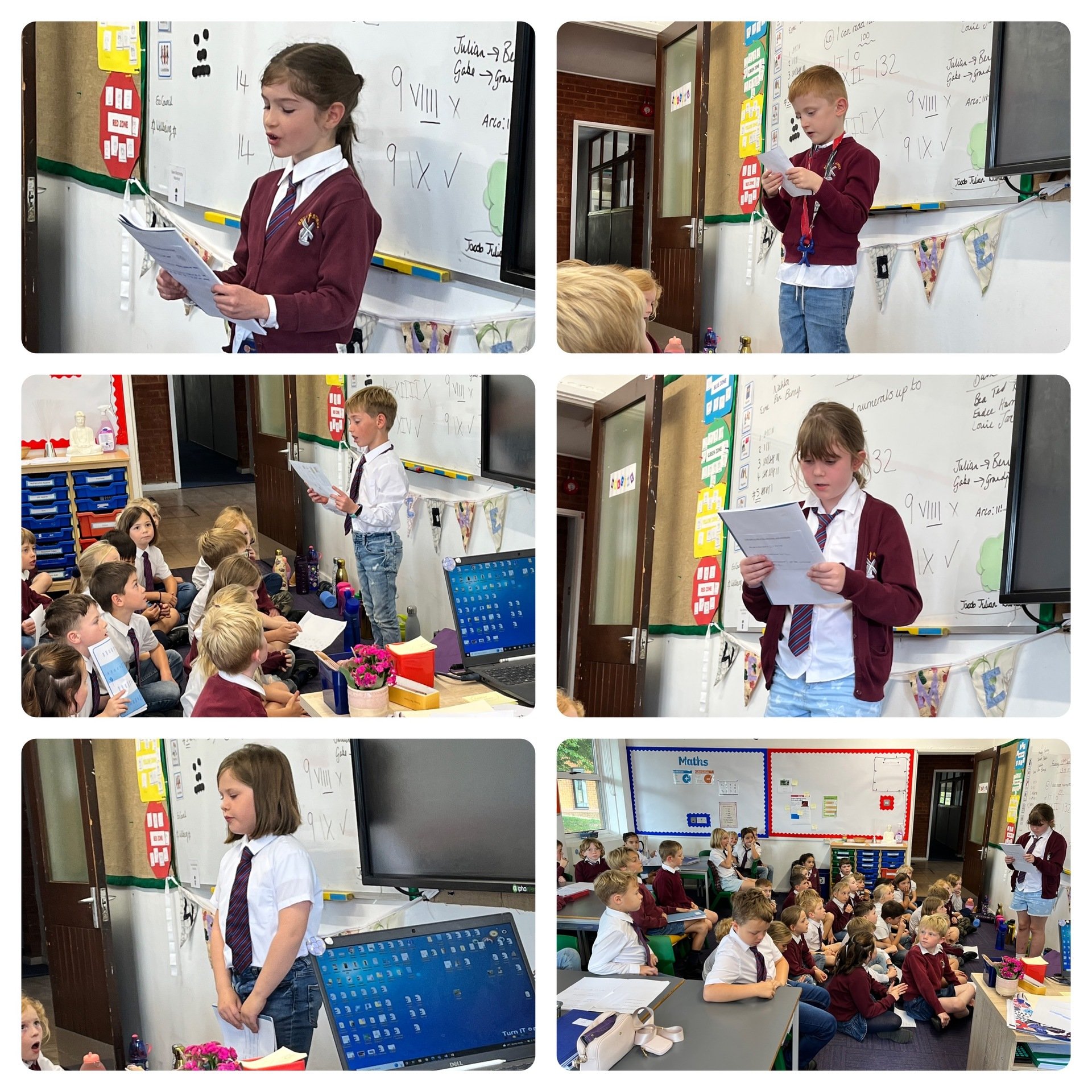 22.9.22
In PE, we are still continuing to work on our netball skills!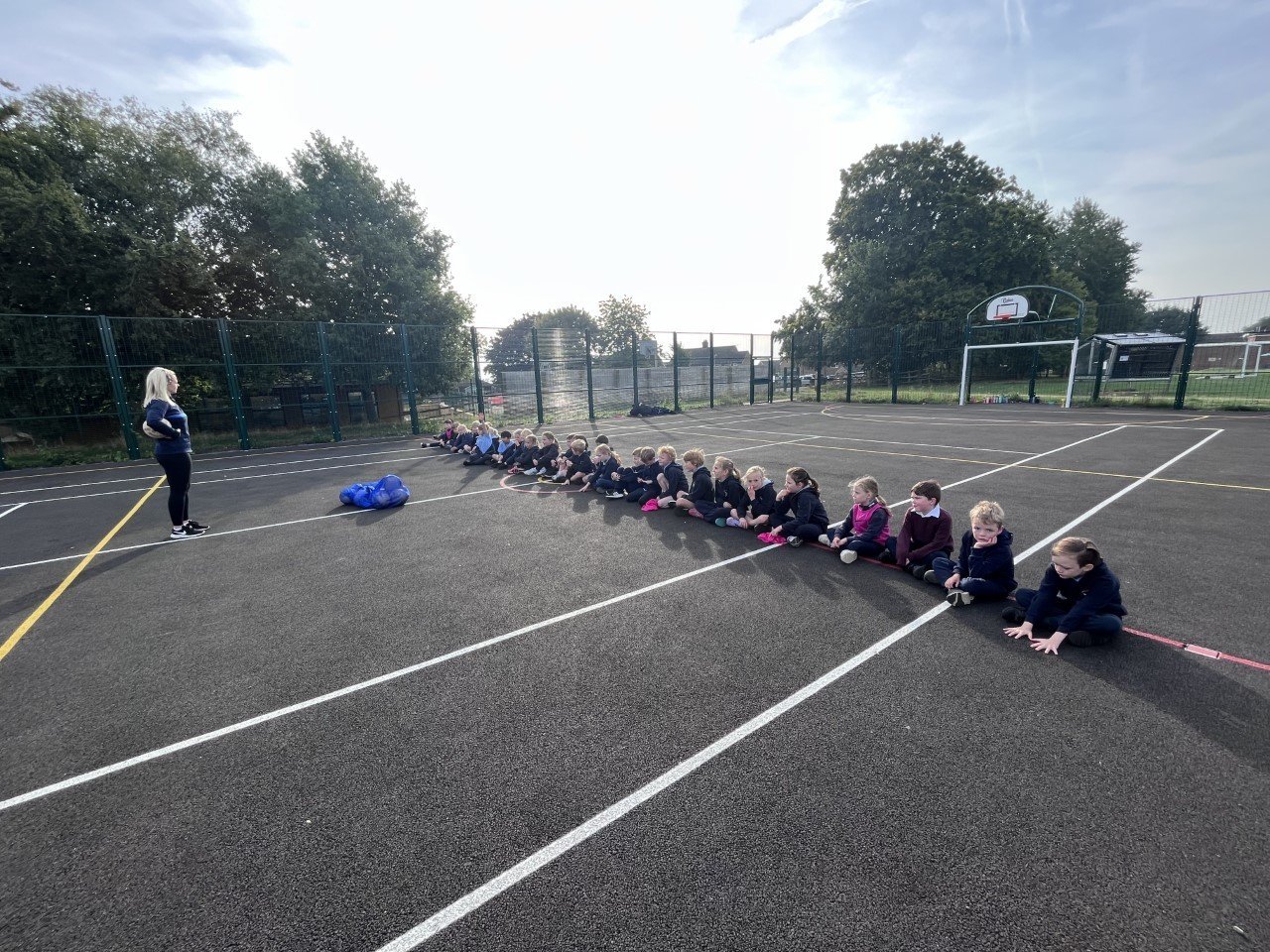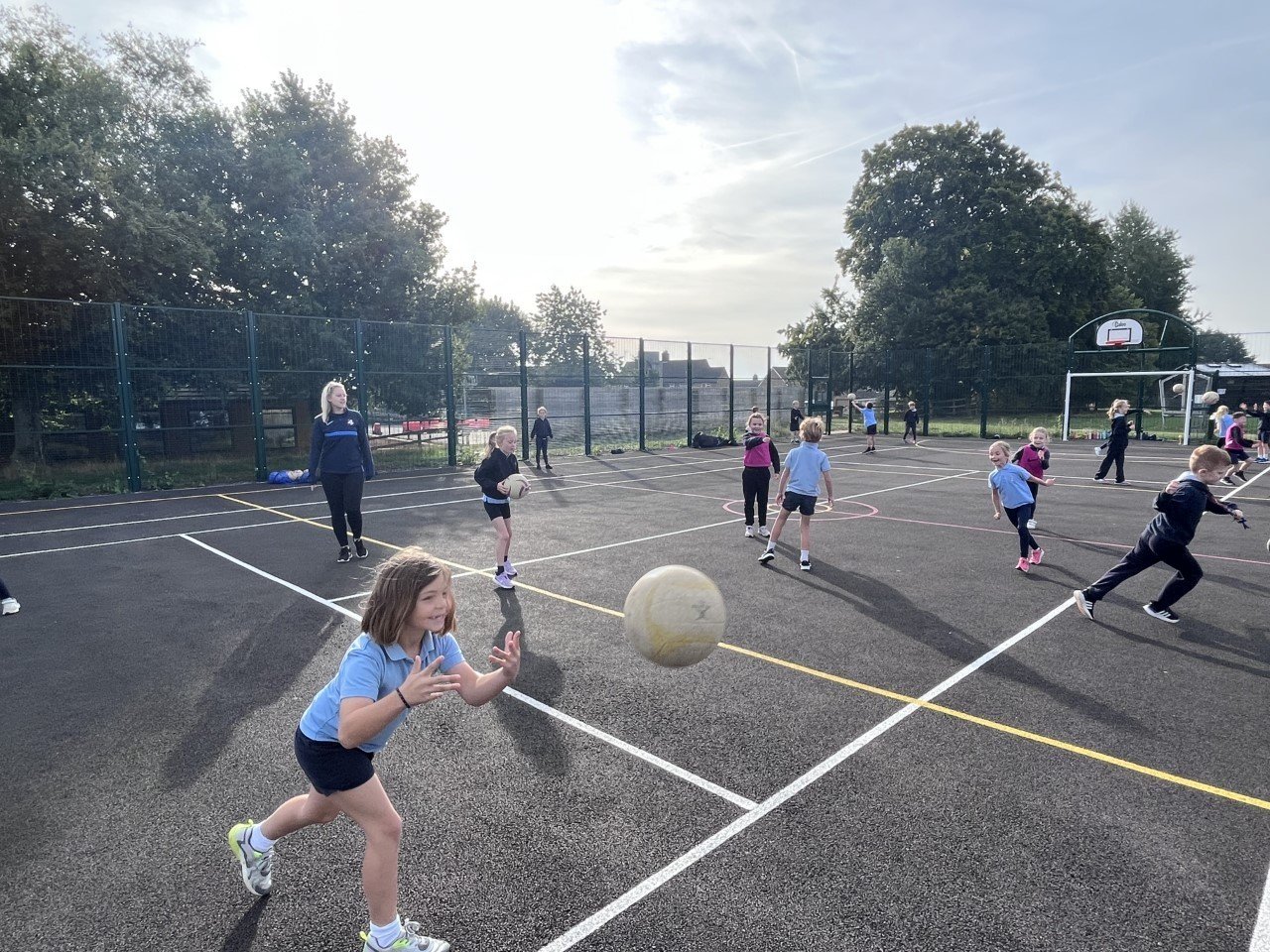 15.9.22
In PE, we have been looking at netball. The children warmed up their bodies and then played some catching games!
13.9.22
Topic/Art
Our topic is volcanoes!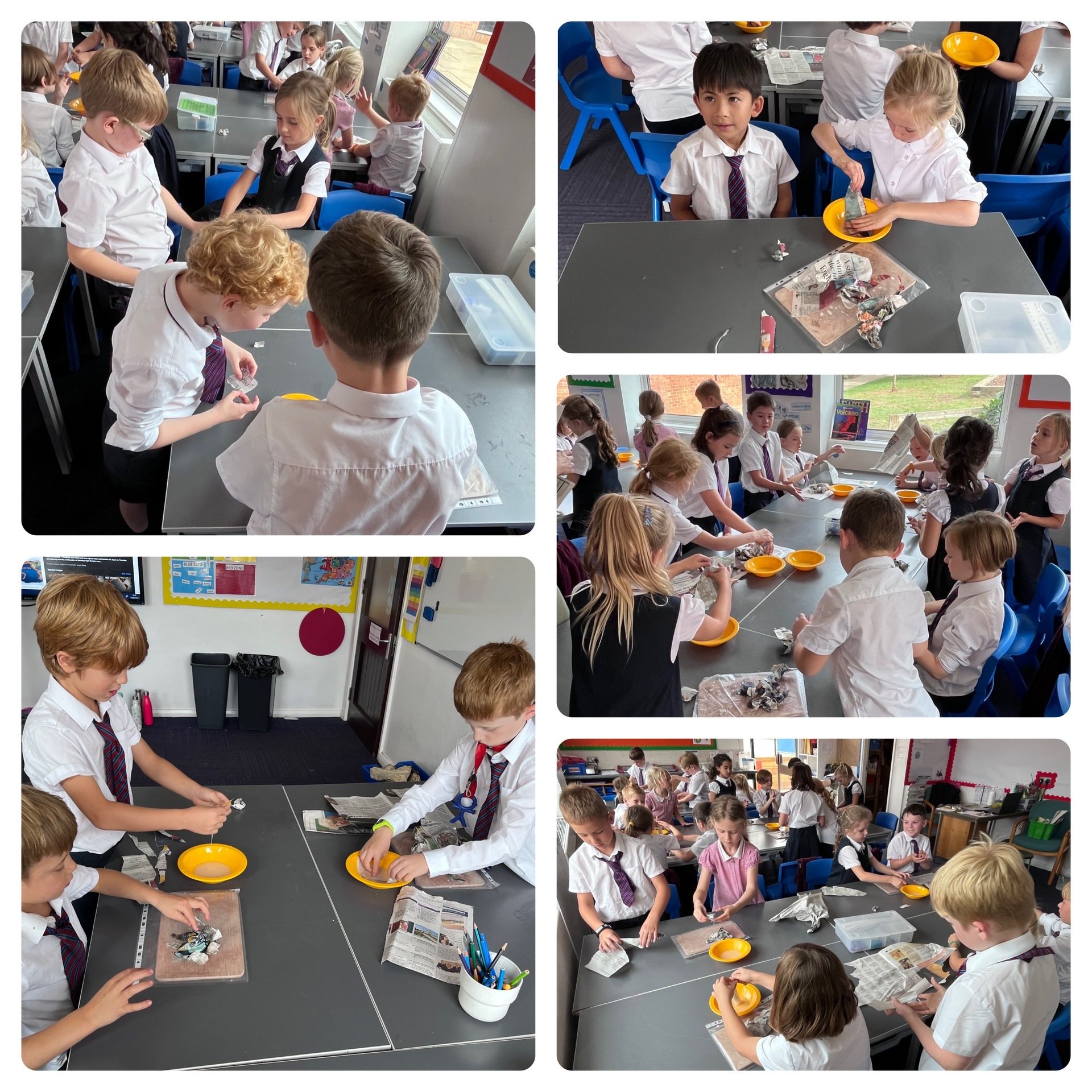 The children have been busy this afternoon making their very own volcanoes using papier mache.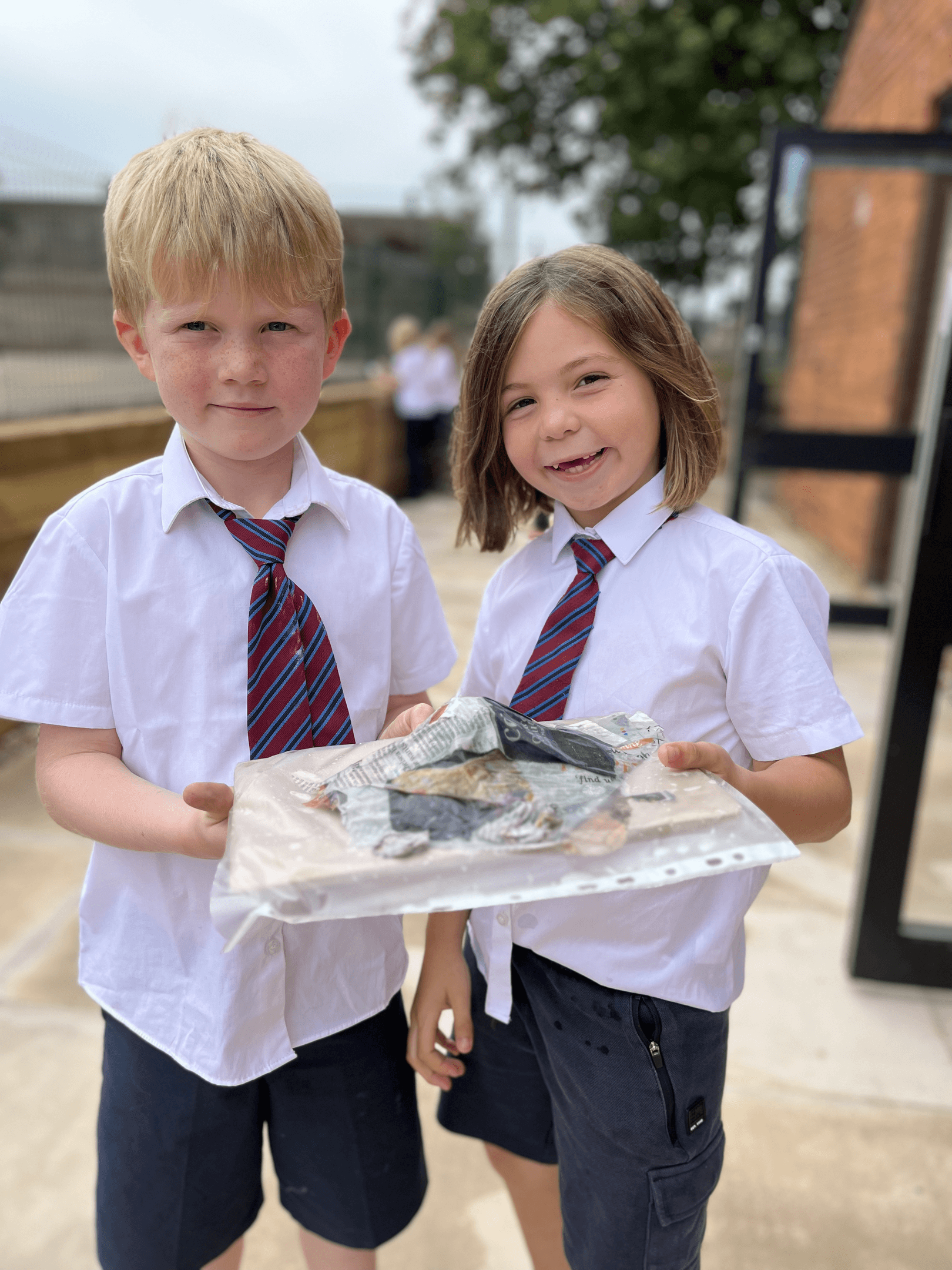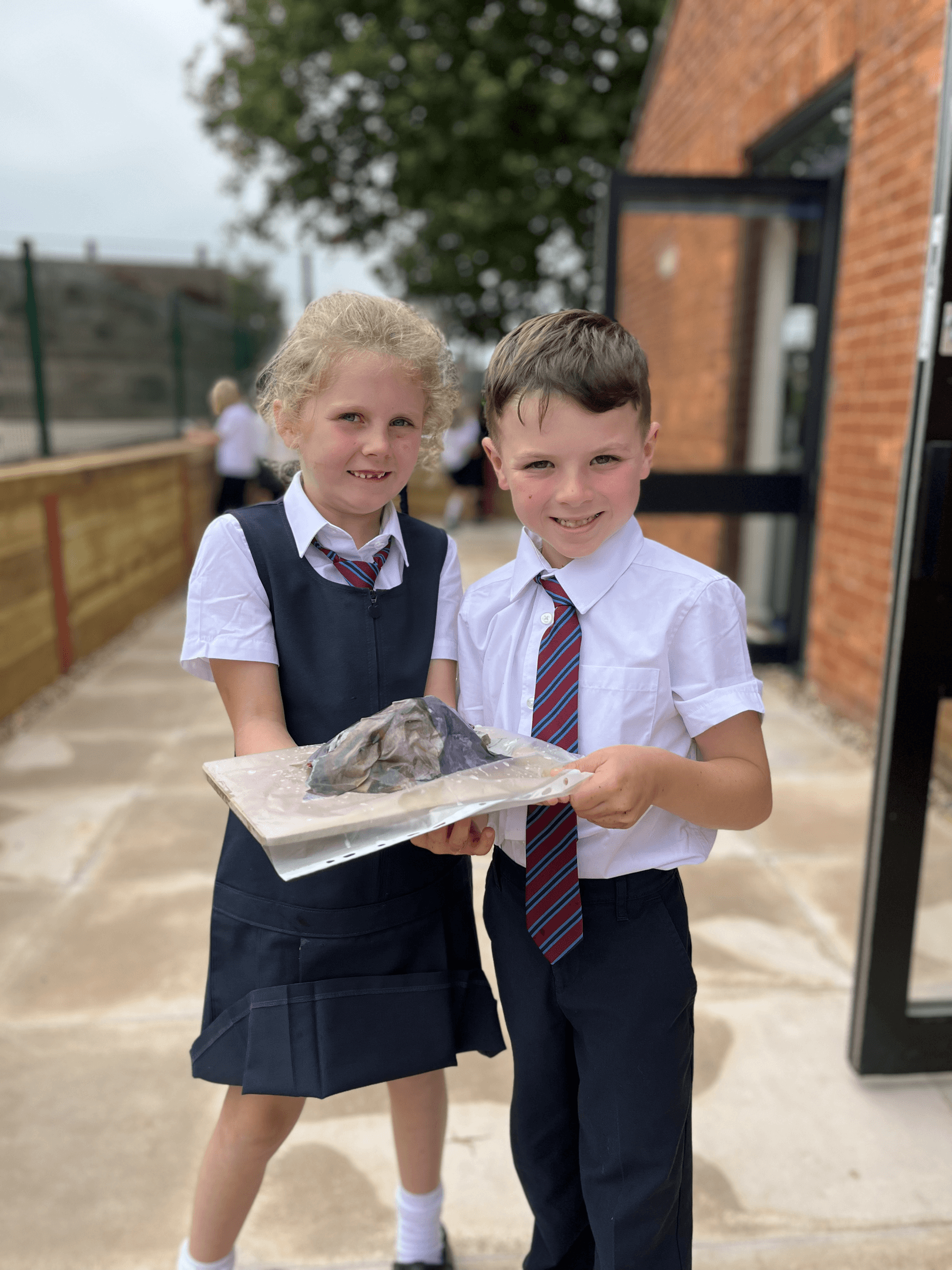 13.9.22
The first group of children visited the Walks this week on our adventures for Forest School. A lovely day to explore a new place together with Mrs Keeping, we also enjoyed hot chocolate and biscuits!
The children explored different types of soil and how soil helps the earth.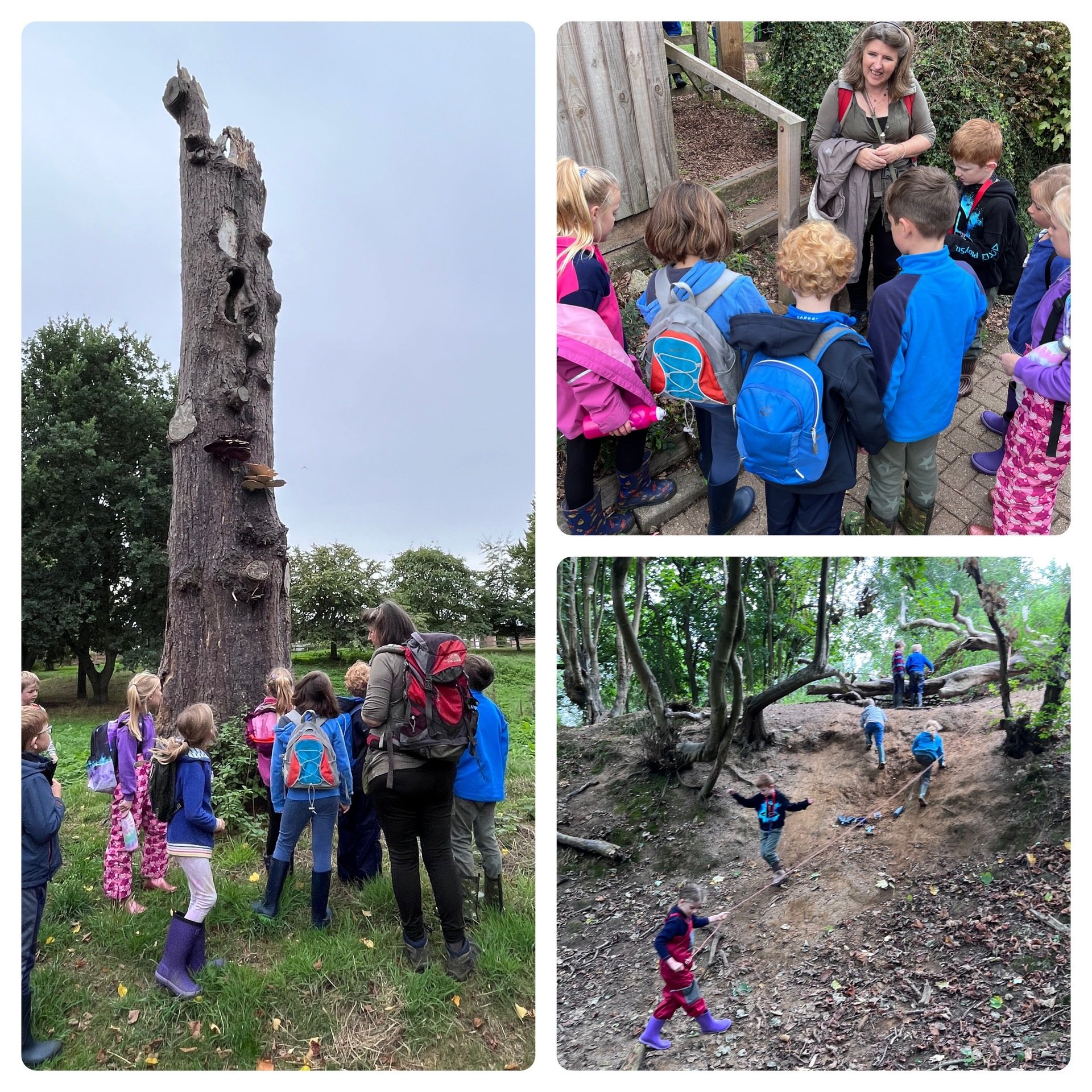 17.6.22
Last week, we had a fantastic trip to the Story Museum in Oxford and investigated story portals through a drama workshop as well as through exploration of the enchanted library gallery. The trip has really helped us to focus our ideas for our own fantasy stories and these are well under-way.


Year 3 were also very fortunate to take part in a yoga workshop led by Mrs Stockford, this week. This was to enrich their understanding of Hindu worship. The session was blessed with glorious sunshine and the children had a wonderful and contemplative experience in the great outdoors.
27.5.22
What a super end to the term, we have had! The children have all worked incredibly hard over the last few weeks and have produced some fantastic play scripts based on Alice's Adventures in Wonderland. We will make our shadow theatres in the first week after half term so please send in any boxes that you may have, on the first day back.
Last Friday, we had a wonderful time at Prayer Space and all engaged really positively and openly with the activities on offer. Everyone made a crown decorated with all of the things that make them special and it was lovely see the children celebrating their uniqueness. We also lit electric candles and the children were encouraged to think about who they might send a prayer/positive thoughts to around the world.
This afternoon we partnered with Year 6 to read together under the Jubilee flags. It was a really calm and relaxed end to the term and everyone agreed that the flags look incredible!
13.5.22
This week we have been getting really stuck in to learning about fractions and have had a lot of fun exploring cuisenaire rods to find equivalent fractions. We have also played 'Fraction Ping-Pong' to help us count in fractions.

We have finished our 'light' topic in science but are hoping to put our new found knowledge to use by making shadow puppet theatres, in a few weeks time. We will link our science learning to writing play scripts in literacy.


6.5.22
Over the last few weeks we have enjoyed getting stuck in to our new topic 'The Great Outdoors'. In geography, we have used atlases and digital maps to explore the countries that make up the United Kingdom. We have learnt the names and location of the capital cities and plotted the borders between countries on our own maps. Today, we explored compass directions and drew sketch maps of Brill, using the compass to place buildings and landmarks accurately on our maps.


We have also been busy with our science work and are nearing the end of our 'light' topic. Below are some pictures off us exploring reflection and shadows - we have had so much fun!
1.4.22
This week we have started our new science topic 'light'. We have had a great time investigating how light travels and discovered that it only travels in straight lines and that darkness is the absence of light. Here are some photos of us enjoying our science!
18.3.22
Yesterday, we enjoyed making our wire models and we are looking forward to seeing them as part of the finished whole-school sculpture at Art on the Hill next weekend. It was quite tricky to twist and turn the wire exactly as we wanted it but we persevered and everyone did a super job!
11.3.22
What a fantastic trip to Chedworth Roman Villa, on Monday! We were all blown away by the detail and beauty of the mosaics and loved having the opportunity to make our own to take home. Our tour guide, Mike was great at teaching us all about what the spectacular villa would have been like to live in and all of the wonderful innovations that the Romans brought to Britain, including an underfloor heating system (called a hypocaust) and the fascinating bath houses. We also loved hearing about how the Romans used a sponge on a stick to wipe themselves after going to the toilet, then rinsed it and popped it back for the next person to use!
19.2.22
We have had such fun this week during our 'International Week' and have loved learning all about Italy. On Tuesday, we were fortunate to have a visit from one of our Italian speaking parents and we all learned some new phrases in Italian, including 'faccia buffa', which means 'funny face'!
We have explored famous Italian landmarks through art, Roman numerals in maths, and we even learned to dance the 'Tarantella', an Italian folk dance. The children discovered more about conservation in Italy and some of the animals that live there. We also explored the legendary story of how Rome was founded through drama and a written retelling of the myth of 'Romulus and Remus.' Please have a look at the photos to see it all in action!
Happy half term, everyone!
Converting media.
(Media will continue converting in the background)
27.1.22
Today we learned about how the Romans built new roads in Britain and we considered why they did this. Then we used atlases to look up the places they joined with their new roads and tried to plot the roads on our own blank maps of The UK. It was very tricky! We are planning to make edible Roman roads next week to learn more about how they were constructed.


Also this week, the children explored the work of artist 'Grayson Perry' and worked collaboratively to create a beautiful vase inspired by his work and their hopes for their own futures.
21.1.22
Please see the photos below for a few highlights from the last week.
The children have all been really engaged in their learning and have earned lots of house points for showing the value of 'respect' in class.
From discussion with the class, we decided to focus a little more on our understanding of using 'arrays' in maths so these have featured heavily in our lessons this week. The photos show us combining our understanding of arrays with our current work on using the inequalities signs '<', '>' and '='. Hopefully, this has helped the children to feel more confident in their abilities to use and create arrays to support their multiplication and division work.
We are also really enjoying our class text and have produced some wonderful diary entries with a focus on using subordinate clauses to extend and enhance our sentences.
14.1.22
This week we have really started to think about our new science topic 'Animals, including humans'. We initially focused on the human skeleton and considered its purpose. We then investigated whether people with longer femurs can jump further and made our own predictions. Everyone had to make careful measurements of their femur and also of how far they jumped. Please see the photos below from our investigation.
06.01.22
What a great start to our term! Everyone has come back with such positive energy and enthusiasm for our new topic 'The Romans'. Today we learned about how the Romans invaded and conquered much of Europe and North Africa but that it took three attempts for them to successfully invade Britain.
We have also made a start on our new science topic 'Animals, including humans' and had a lot of fun sharing what we already know about the inside of the human body. Please see the photos below to view our diagrams. We will revisit these later in the topic to see if we would like to add to or change anything about them.


10.12.21
Wow! Another busy but fantastic week in Year 3. Everyone is trying so hard with their learning behaviours even though we are feeling tired and getting excited about Christmas!
Today was Christmas jumper day and also our school Christmas dinner. We enjoyed getting in the festive spirit by making Christmas crowns to wear for our dinner and had a sing along to some favourite Christmas songs.

In maths this week we have moved on to learning about multiplication and division and have started by looking at the multiplication symbol 'x' and how we can use arrays to help us solve multiplication problems. We investigated how many different arrays we could make with 16 counters and enjoyed sharing our understanding with rest of the class.
19.11.21

This week, we have loved putting together the wonderful work that Year 3 created for our literacy festival. Their poems, comics and letters looked amazing in the hall during the exhibition and the children all made such an effort to present their fantastic work really neatly too. It was lovely that so many parents were able to join us to share their successes. For those parents who were unable to attend, I have posted a photo of the display below.

The children also enjoyed wearing their mufti clothes for Children in Need today - thank you for supporting such a worthy charity by sending in donations for this.
12.11.21
This week we have had a great time making our own comic strips by predicting what might happen next in our class text. We really enjoyed looking at the Phoenix comic to give us some ideas of the features that we needed to include.


We also learned to play dodgeball and had great fun doing this in our PE lesson. In our other PE lesson, we have started to learn how to play badminton and had such a great time exploring some simple skills with balloons earlier in the week.
6.11.21
We had a great time meeting author Dave Shelton on Thursday. He wrote 'A Boy and a Bear in a Boat', which we are studying for the Pop-Up Literacy festival. Everyone showed great interest in finding out about being an author and illustrator and we really enjoyed getting to begin our own stories about two characters who were trapped together, like the boy and the bear.
21.10.21
This week we have been so busy with our science! We LOVED making chocolate rocks on Tuesday (especially the eating part!) It really helped us to consolidate our understanding of the different types of rock and how they are formed. We have also helped Steve Backshall (of Deadly 60 fame) and his team of young palaeontologists, to solve a series of clues and catch the Evil Fossil Hunter before he escaped from the Natural History Museum, with a priceless fossil. We really enjoyed cracking the clues as we watched along on BBC Teach. We have also shared a book 'Stone Girl Bone Girl' about Mary Anning, who made very important scientific discoveries about fossils around 200 years ago, including finding the very first ichthyosaur and plesiosaur fossils.
Some of the class also took part in a netball festival organised by S4A. This was the first of 6 mini-festivals taking place over the year and everyone in the class will be invited to take part at some point. Well done to all of the children who were involved - you were great team players!
What a busy last week of term! Have a super break!
15.10.21
We've had a few assessments to do this week and at the end of last week. These have kept us quite busy and the children have all impressed me with their resilience. These will be used to help inform the next steps we take for each child.
In Humanities, we are coming to the end of our work on the Stone Age and will soon be moving on to studying the Bronze Age and making comparisons between the two times in our prehistory. This week, the class have loved using QR codes to access the BBC bitesize website on ipads and have done their own research to find out about the Stone Age settlement of Skara Brae. We decided it must have been pretty smoky inside the houses but were impressed by the skill of building the houses with stones.
06.10.21
What another fantastic week in Year 3!
We are all very excited about starting to plan our adventure stories in Literacy and have already discussed and written some brilliant setting descriptions. Our stories will be based on the book 'Stone Age Boy' by Satoshi Kitamura, but the twist is that instead of travelling back to the Stone Age, our main character will travel forward in time to present day Brill.
In Humanities, we have been on a hunt around the school grounds for assets that would have helped a Stone Age person survive. We talked about how each of the assets would have helped a Stone Age person to overcome the various threats that they would have faced such as the weather, starvation and wild animals.
30.9.21
We have enjoyed our PE lessons this week. In gymnastics we have been learning about different shapes such as a tuck, straddle and even a front support. The class have developed these skills through simple routines and have also been working on a range of travelling movements using different heights and space. We have learned to play 'Rock, paper, scissors' using the basic gymnastics shapes of a tuck, straddle and pike. Maybe you could try this at home too?
In our other PE session, we have been focusing on invasion games. This week we have been learning how to be a good defender and have played a fun partnered game, taking turns to attack and defend. We are looking forward to putting out new skills to the test in a larger game situation next week.
22.9.21
We are all settling in to life in Year 3 really well and having lots of fun learning.
This week we have been finding out about the properties of different rocks through investigation. We needed to find the most suitable rock for a range of tasks such as to write with or to build a floating sculpture with. We hope you enjoy looking at the photos!
We also discussed the three main types of rock that you can find and even came up with our own little hand gestures to remind us of each one: 'Sedimentary', 'Igneous' and 'Metamorphic'.