Year 4
Welcome to Year 4
Hello Year 4 Parents,
We have loved welcoming the children back this half term. It has been so great to see them build on their friendships and enjoy the company of others again! We are working lots on easing the children back into school life and the routines that it brings.
Mrs Tuffley, Mrs Chislom and myself are incredibly excited for what the rest of this year will hold for us and we look forward to see what we can achieve together.
If you have any questions or queries, please do contact me - m.chenery@brillschool.org.uk
Meet the Teacher Video: https://youtu.be/7WIbLwLiuuo
Year 4 Information Booklet
The Curriculum
At Brill School, English, Maths and Core Skills are taught through focused daily lessons; usually in the morning. For other lessons we have in recent years moved away from narrow subject based teaching and have developed a curriculum that is imaginative, child focused and cross curricular.
Year 4's thematic topic units for this year are:
| | | |
| --- | --- | --- |
| Term | Theme/topic | Main focus |
| Autumn | | History |
| Spring | | History |
| Summer | The Great Outdoors | Geography |
Click on the topic units for an overview document for the term's work or on the subject links for more information about the long term curriculum in each specific area.
PE
Our PE lessons will be taking place on a Wednesday and a Thursday. Please ensure that you child comes to school in their PE kit. They will stay in their PE kits all day so there is no need for them to bring a change of clothes. Please ensure that children have weather appropriate kit as we will have PE lessons outside.
Please also ensure that you child has a pair of trainers in school at all times for our daily mile.
A general PE kit would include: Brill polo shirt, hoodie, shorts, tracksuit bottoms/comfortable trousers, change of socks, appropriate trainers (hats and gloves maybe need in the winter months).
Reading books: Due to current restrictions on movement around the school, children will have a selection of library books to browse and read in class. Our daily Guided Reading lessons will give children the opportunity to explore a variety of texts as a class, strengthen their core reading ability and develop specific comprehension skills.
Pencil cases: Please do not send your children in with pencil cases. We will be providing the children with all necessary equipment while they are here.
Homework
Homework will be given out at the start of each half term and a date will be given for children to bring their work in for sharing. The homework in the learning logs is a chance for the children to engage in project based work along with core skills.
Ways you can help support your child's learning in school
Spelling
In Year 4 the children take part in regular phonic sessions which focus on a variety of spelling patterns. The children are assessed on these spelling patterns regularly to assess if they are able to apply the learnt patterns independently. The children will bring home some words which demonstrate the spelling pattern that they have been learning.
Reading
In Year 4 the children take part in a guided reading session weekly where all the children are required to read and discuss a part of a book as a group. The sessions are designed to focus on different areas of reading comprehension and allow the children opportunity to look further into the meaning of the book, the author's intentions and reasons for choices of words etc.
There are also opportunities for quiet reading and children are able to change their reading books most days as needed. It is still vital that they have regular opportunities to read to you at home and take part in discussions about their book and what has happened. This ensures that they are reading at the appropriate level and more importantly understanding what they are reading.
Encourage your child to read (and share with you) the texts from our Brill School Year 4 recommended book list.
Mathematics
All children should be urged to know as many of their times tables from 1-12 as possible off by heart, out of order, with quick recall. This may not be possible for all children however it is still something we can all strive towards. It would be great if you could regularly discuss and learn times tables with your children. We practise our tables most days using a program called Wizard Maths.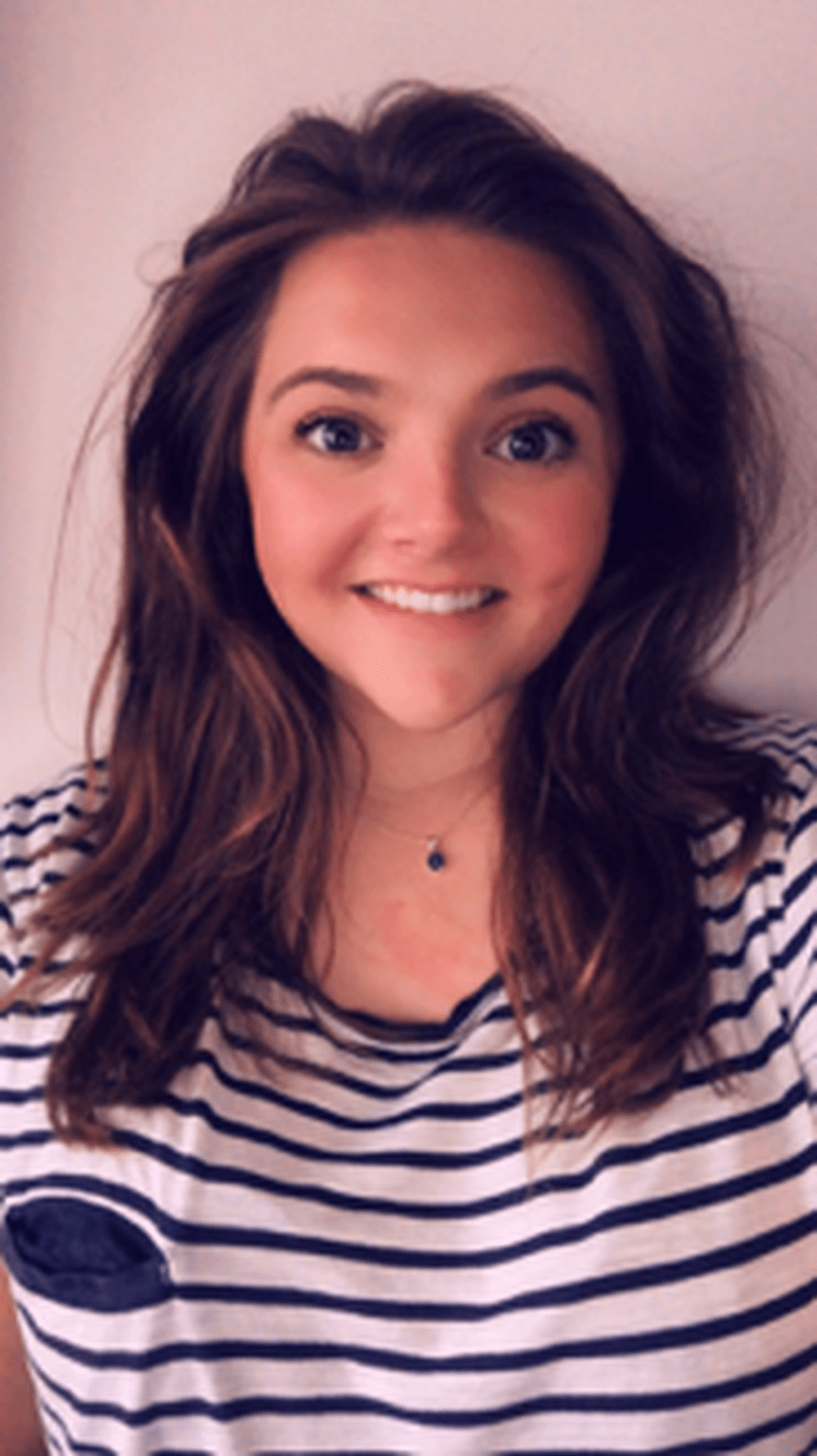 Miss Chenery
Class Teacher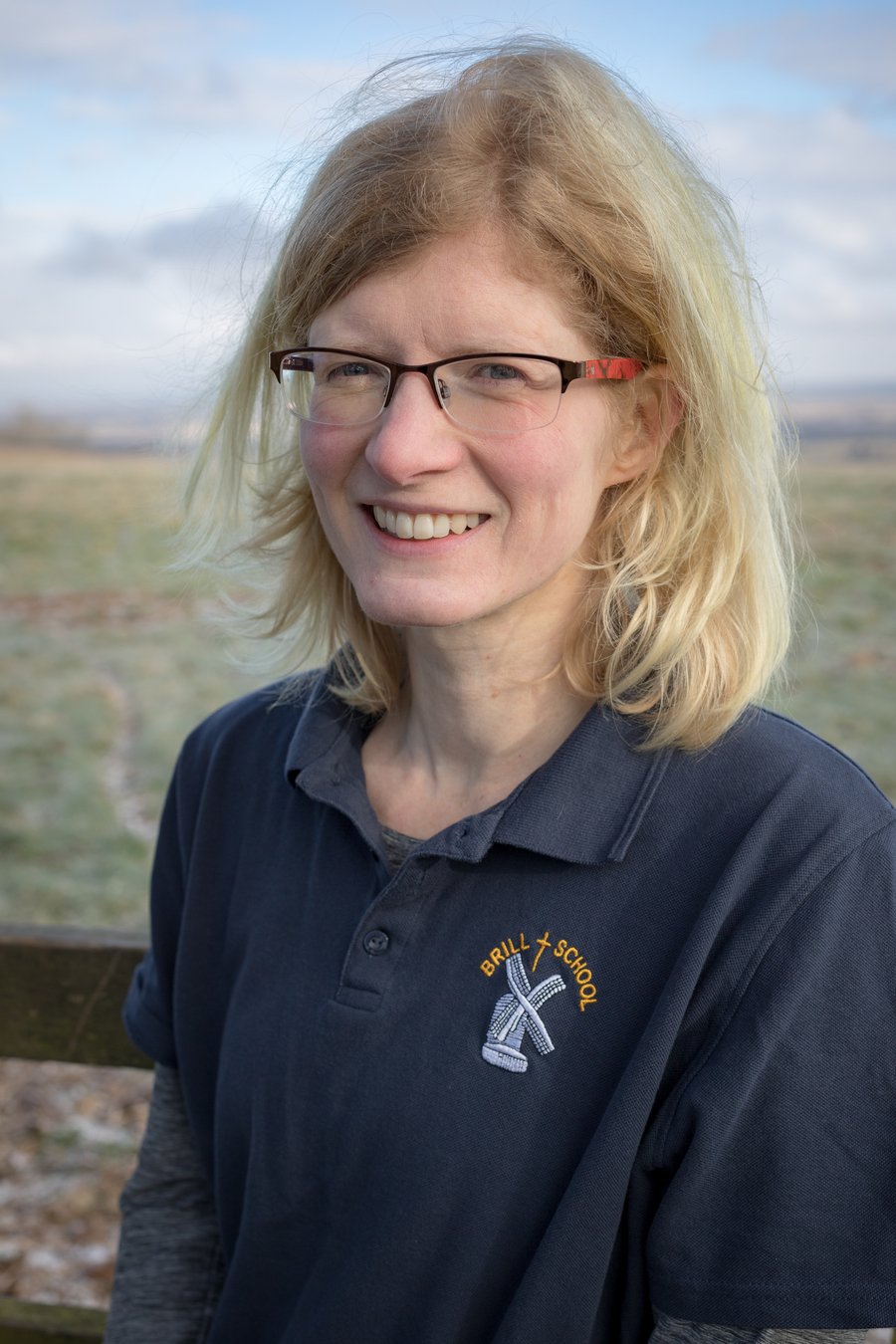 Mrs Tuffley
Teaching Assistant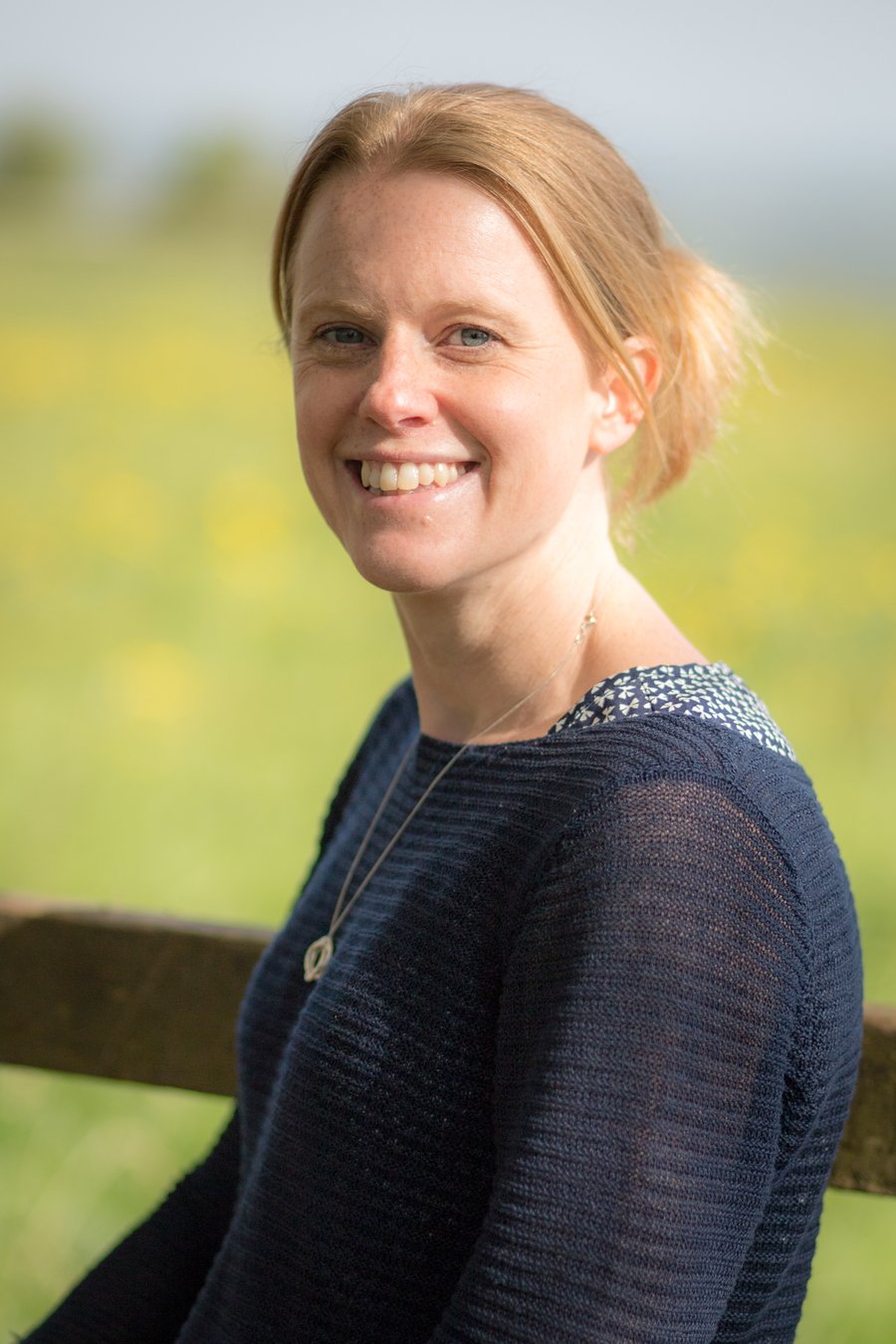 Mrs Chisholm
Teaching Assistant
Year 4 Wow Moments!
teachers on: Year 4 Wow Moments!
This week's star is Gabriel! He has shown fantastic motivation in his writing and he has not only met, but surpassed all of our expectations! He has worked incredibly hard and he has been so proud of his work! Super job Gabriel!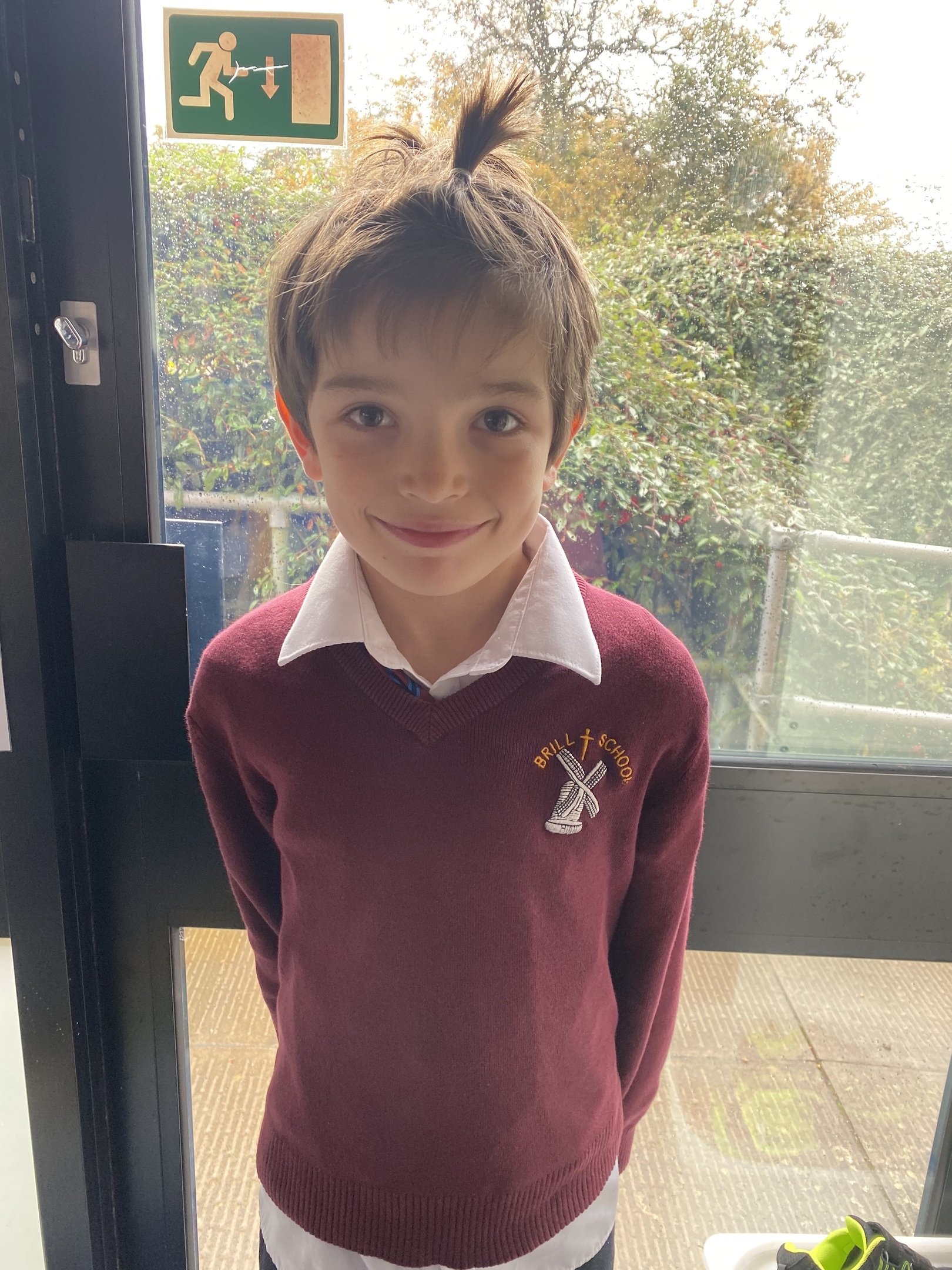 ---
teachers on: Year 4 Wow Moments!
Eliza and Mia have been very busy doing lots of work and having fun in the great outdoors. They have been doing word searches, practicing their timetables, handwriting and lots more! It is really important to have a mix of learning and fun and it looks like you have done a great job of fitting both into your days. Well done girls!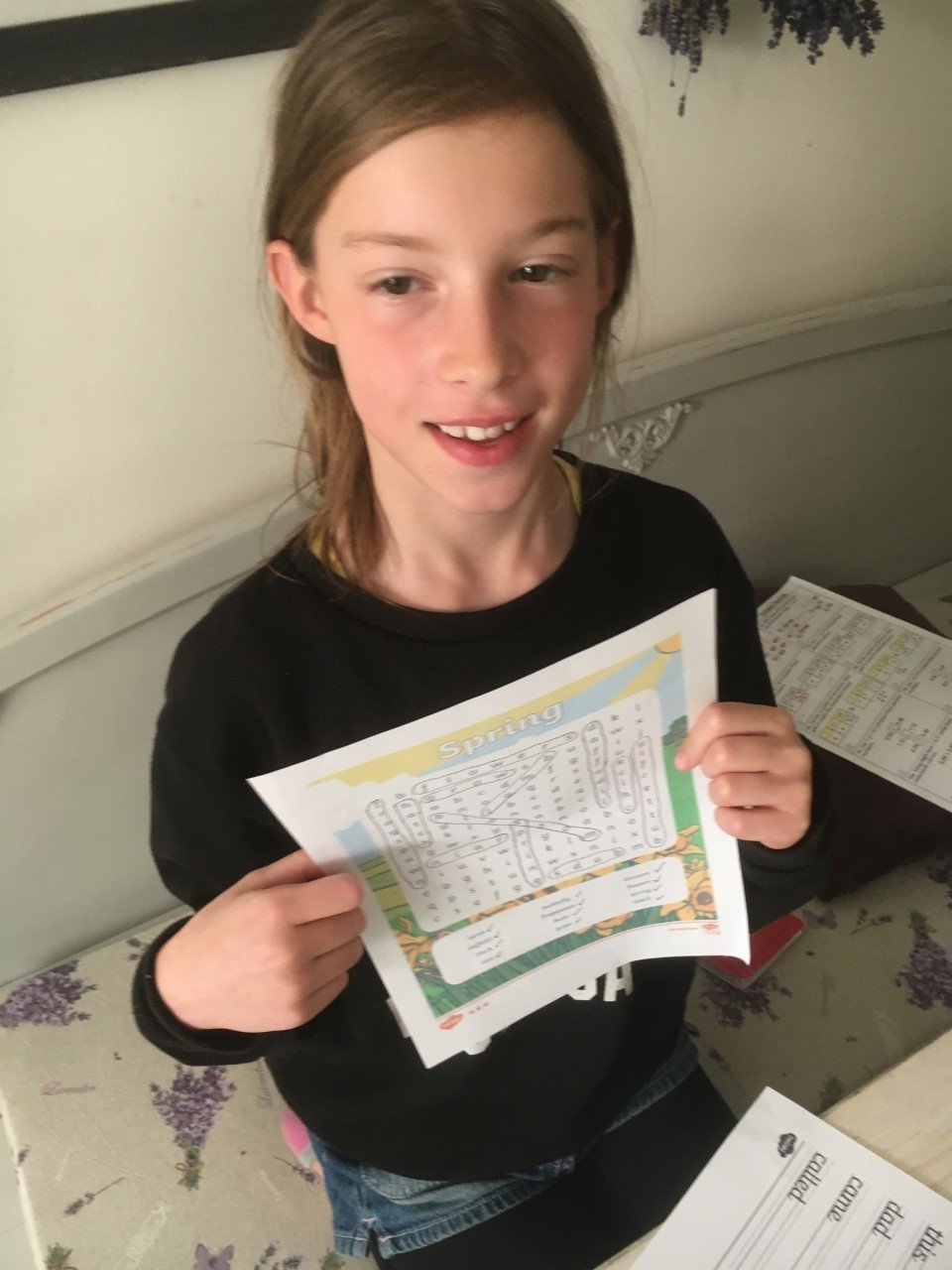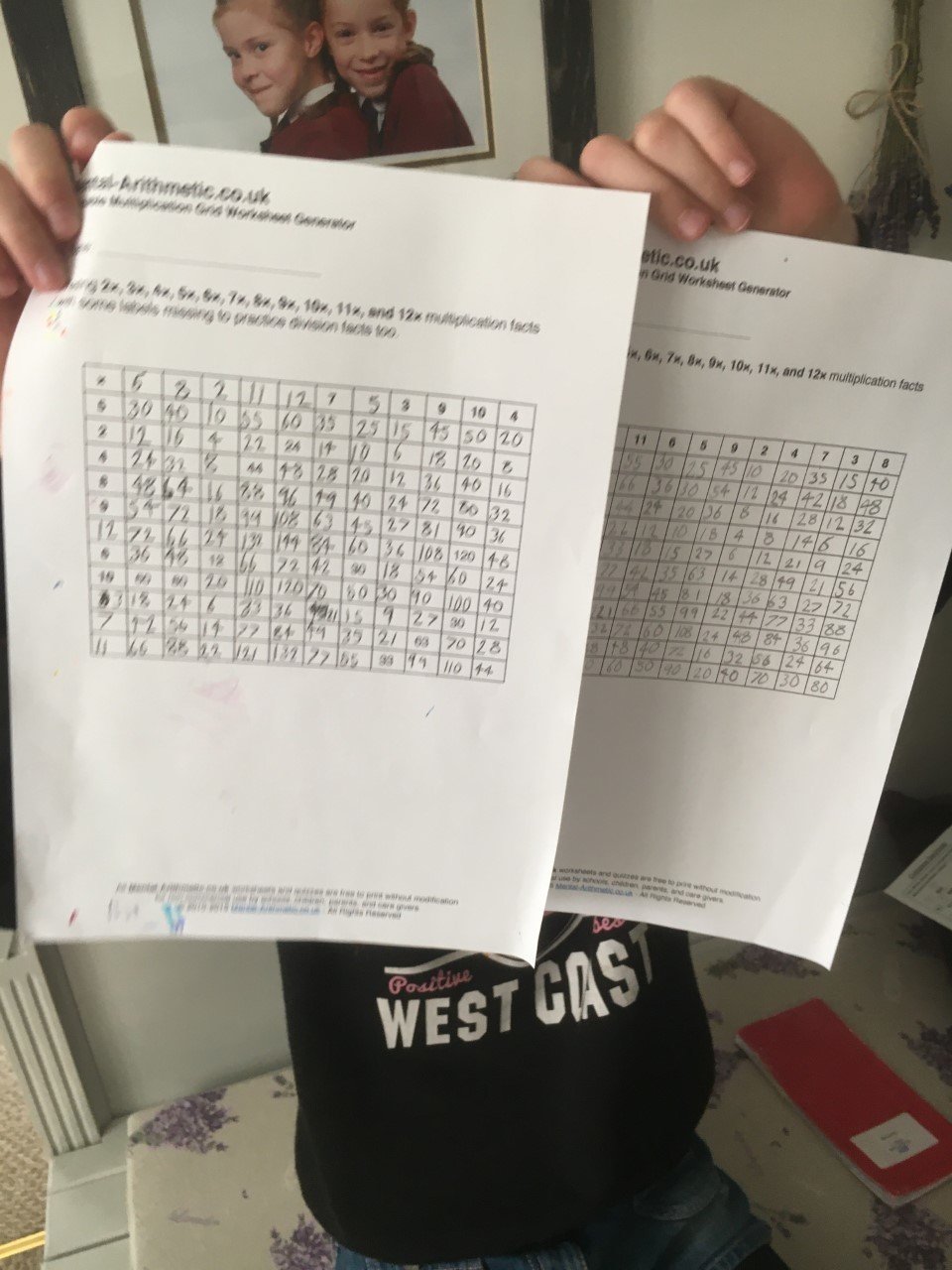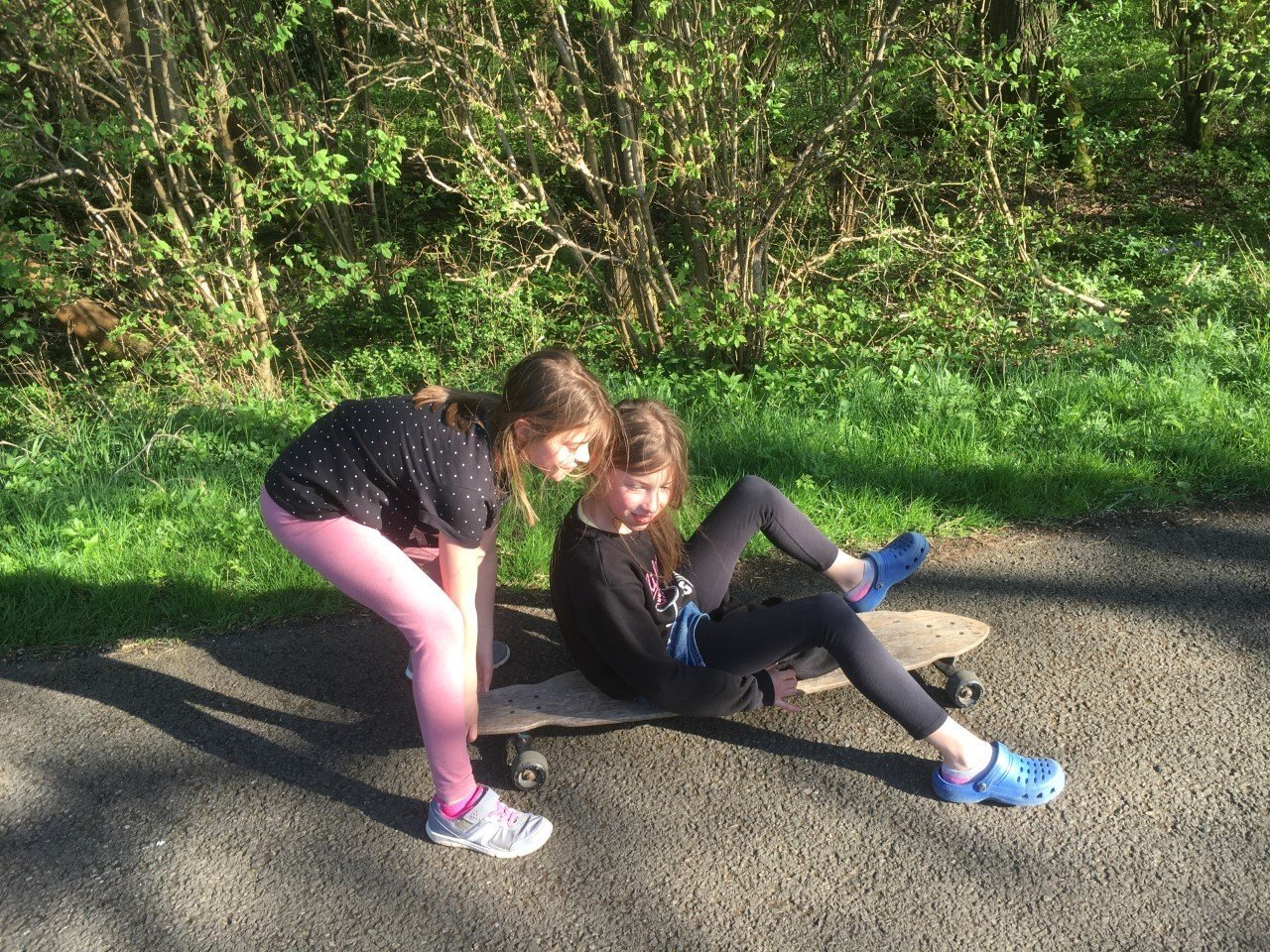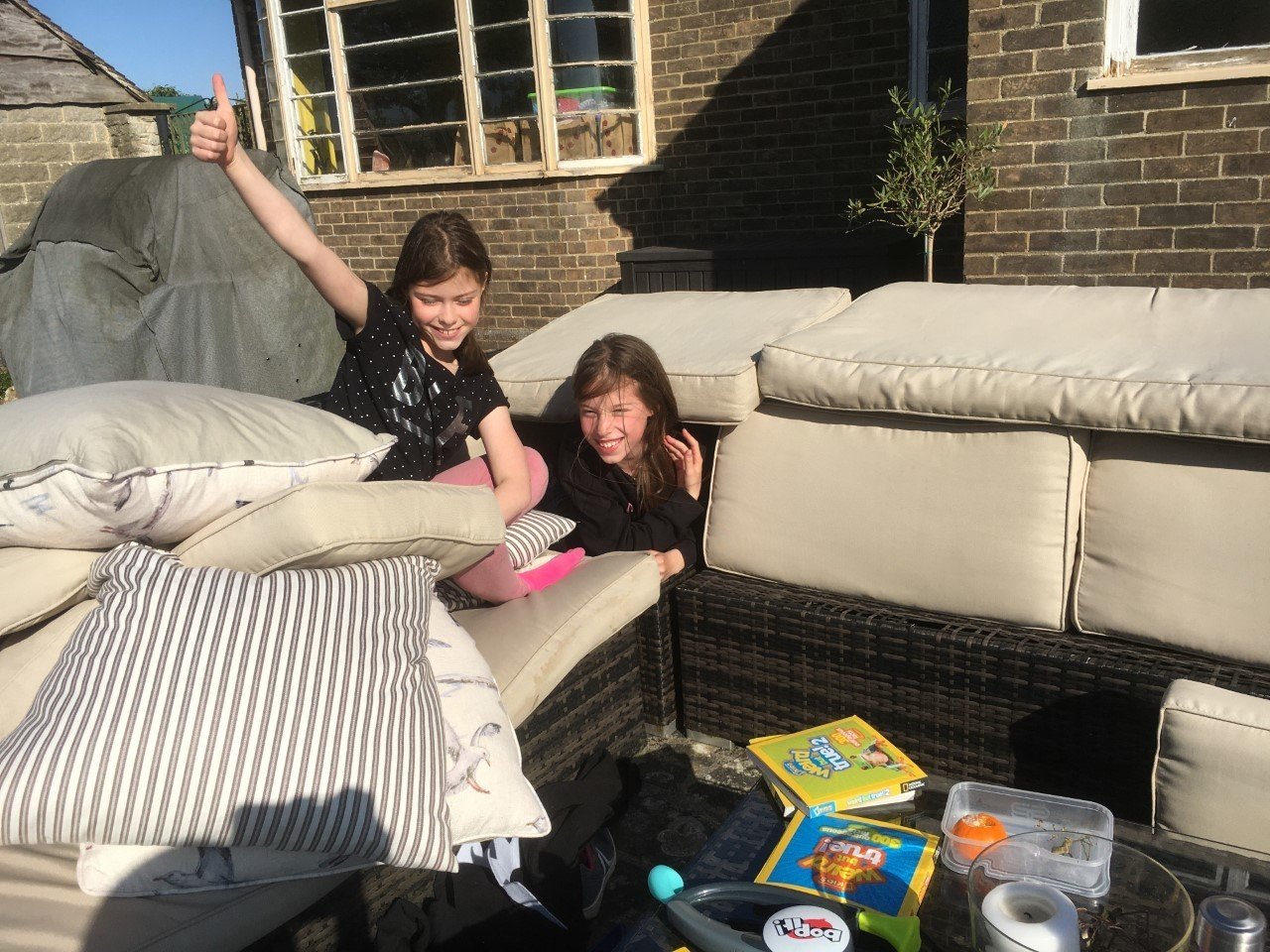 ---
teachers on: Year 4 Wow Moments!
I have been spending lots of time walking the dogs up the hills, and they have been having THE best time ever! Remy always manages to find a stick... sometimes it's definitely more of a log, and Harvey spends the whole time running around with the ball in his mouth. I hope you are enjoying the great outdoors and getting lots of exercise in!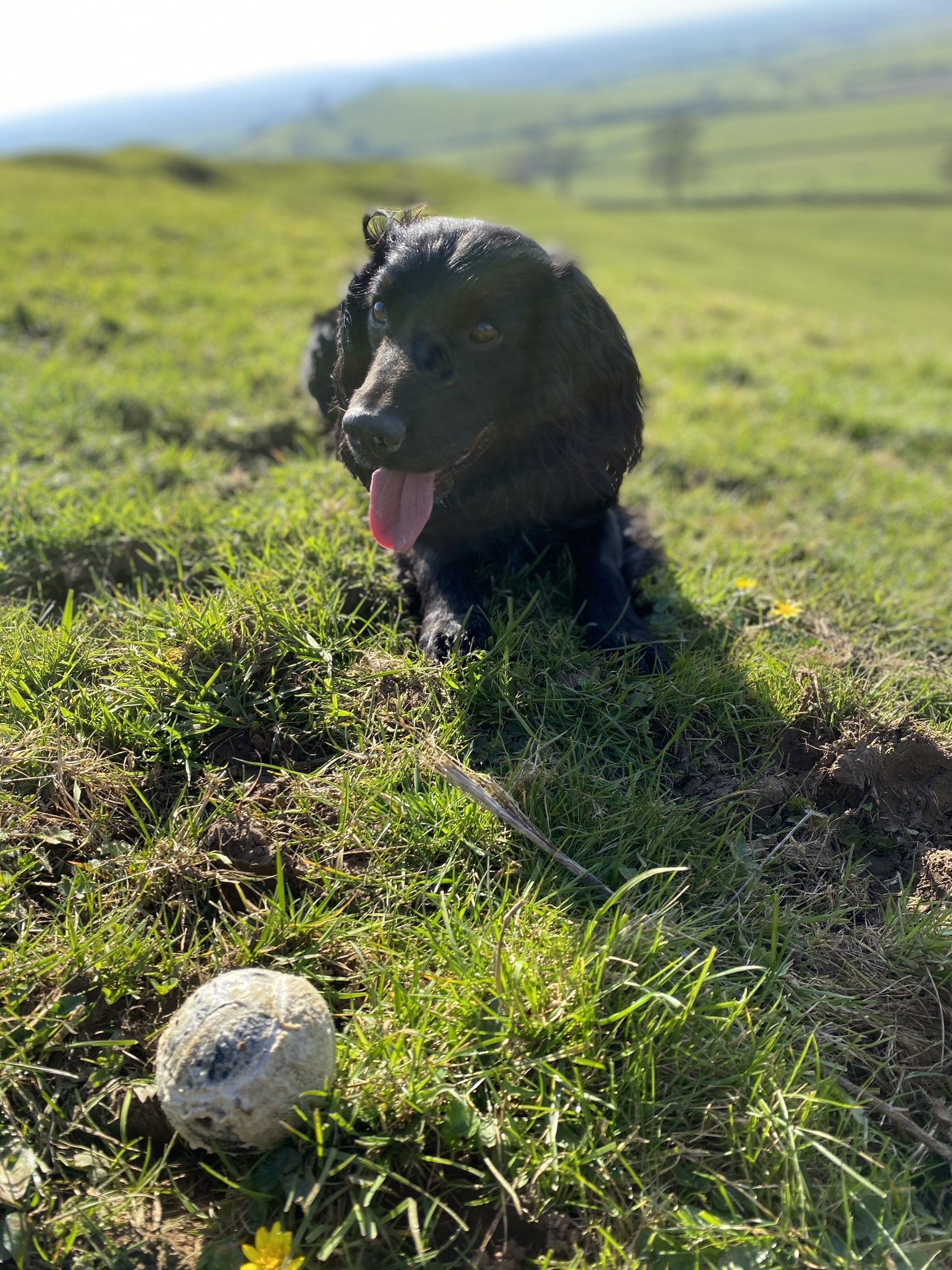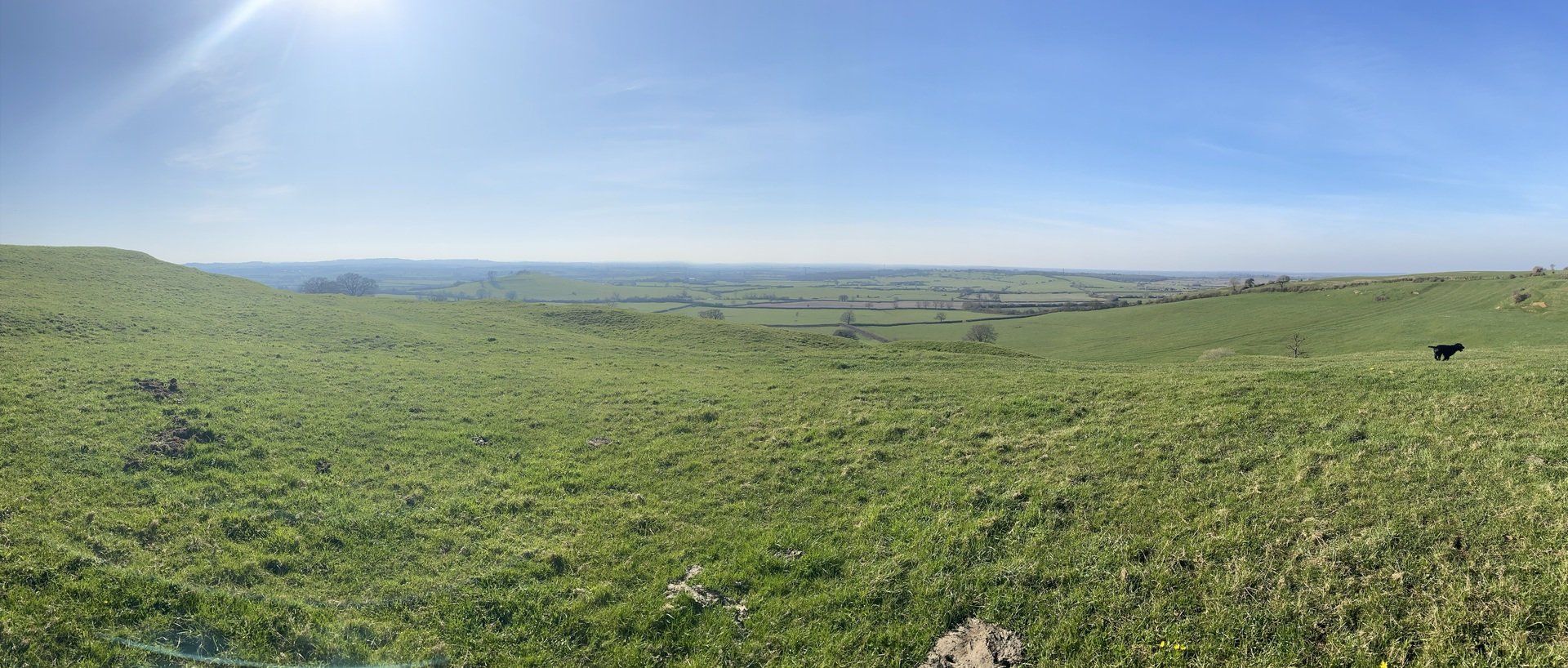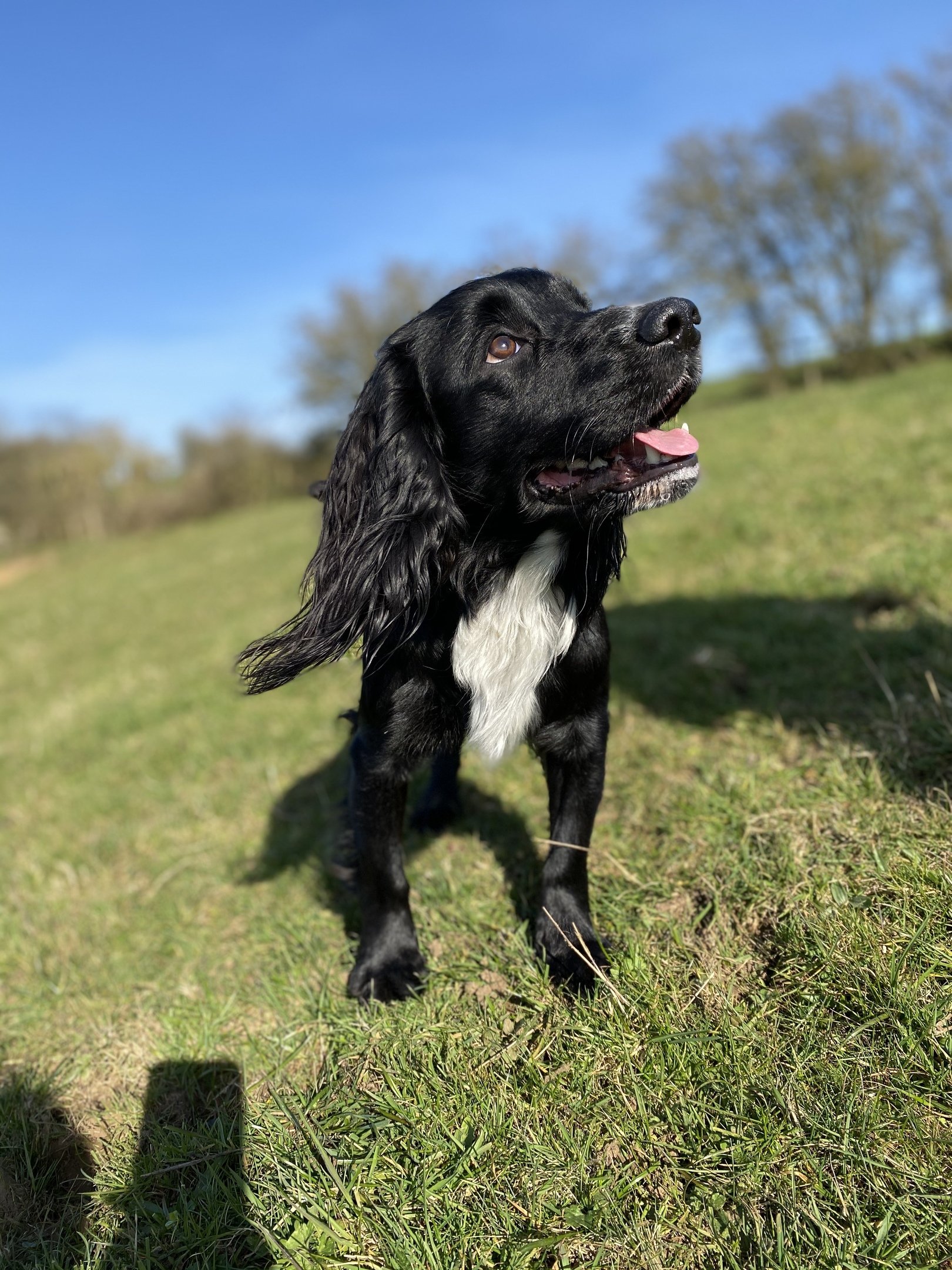 ---
Year 4 Remind us to 'Be Kind!'