Year 4
Welcome to Year 4
Hello and welcome to Year 4!
We are very happy to be welcoming the new class into Year 4 and we are very much looking forward to all of the exciting things that we have coming in this new academic year. I am sure that the children will adapt to the changes fantastically and myself, Mrs Freeland and Mrs Tuffley are looking forward to getting to know the children and building our relationship with them.
If you have any questions or queries, please do contact the office - office@brillschool.org.uk
Megan Chenery
Year 4 Information Booklet
The Curriculum
At Brill School, English, Maths and Core Skills are taught through focused daily lessons; usually in the morning. For other lessons we have in recent years moved away from narrow subject based teaching and have developed a curriculum that is imaginative, child focused and cross curricular.
Year 4's thematic topic units for this year are:
| | | |
| --- | --- | --- |
| Term | Theme/topic | Main focus |
| Autumn | | History |
| Spring | | History |
| Summer | The Great Outdoors | Geography |
Click on the topic units for an overview document for the term's work or on the subject links for more information about the long term curriculum in each specific area.
PE
Our PE lessons will be taking place on a Wednesday and a Thursday. Please ensure that you child comes to school in their PE kit. They will stay in their PE kits all day so there is no need for them to bring a change of clothes. Please ensure that children have weather appropriate kit as we will have PE lessons outside.
Please also ensure that you child has a pair of trainers in school at all times for our daily mile, along with a pair of wellies for break times and lunch times.
A general PE kit would include: Brill polo shirt, hoodie, shorts, tracksuit bottoms/comfortable trousers, change of socks, appropriate trainers (hats and gloves maybe need in the winter months).
Reading books: Children will each take 2 ability appropriate book from the school library. One to keep at school and one to take home. When children have finished reading either book they will be able to change return them to the library and take out a new book.
Pencil cases: Please do not send your children in with pencil cases. We will be providing the children with all necessary equipment while they are here.
Homework: Homework will be given out at the start of each half term and a date will be given for children to bring their work in for sharing. The homework in the learning logs is a chance for the children to engage in project based work along with core skills.
Ways you can help support your child's learning in school
Spelling
In Year 4 the children take part in regular phonic sessions which focus on a variety of spelling patterns. The children are assessed on these spelling patterns regularly to assess if they are able to apply the learnt patterns independently. The children will bring home some words which demonstrate the spelling pattern that they have been learning.
Reading
In Year 4 the children take part in a guided reading session weekly where all the children are required to read and discuss a part of a book as a group. The sessions are designed to focus on different areas of reading comprehension and allow the children opportunity to look further into the meaning of the book, the author's intentions and reasons for choices of words etc.
There are also opportunities for quiet reading and children are able to change their reading books most days as needed. It is still vital that they have regular opportunities to read to you at home and take part in discussions about their book and what has happened. This ensures that they are reading at the appropriate level and more importantly understanding what they are reading.
Encourage your child to read (and share with you) the texts from our Brill School Year 4 recommended book list.
Mathematics
All children should be urged to know as many of their times tables from 1-12 as possible off by heart, out of order, with quick recall. This may not be possible for all children however it is still something we can all strive towards. It would be great if you could regularly discuss and learn times tables with your children. We practise our tables most days using a program called Wizard Maths.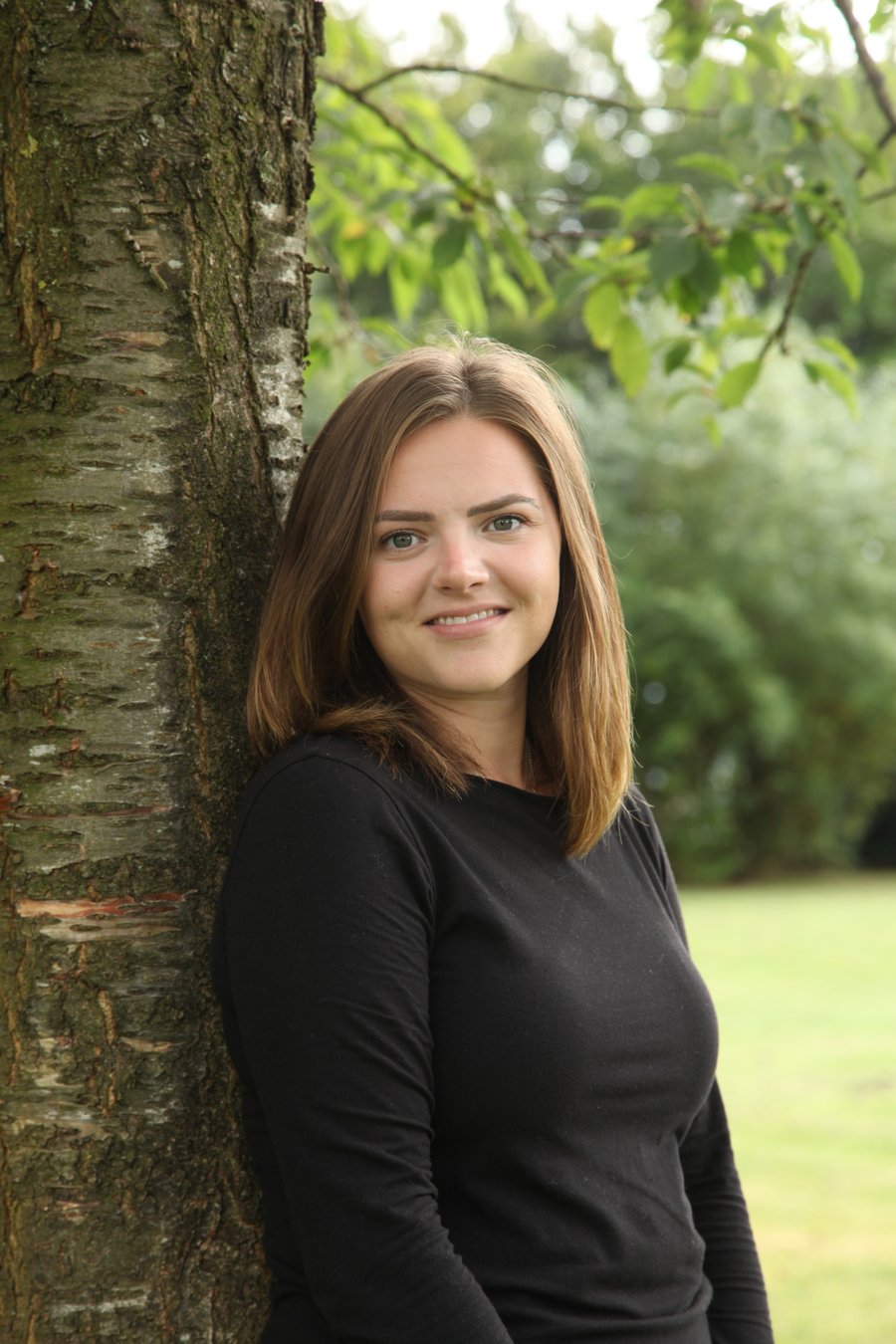 Miss Chenery
Class Teacher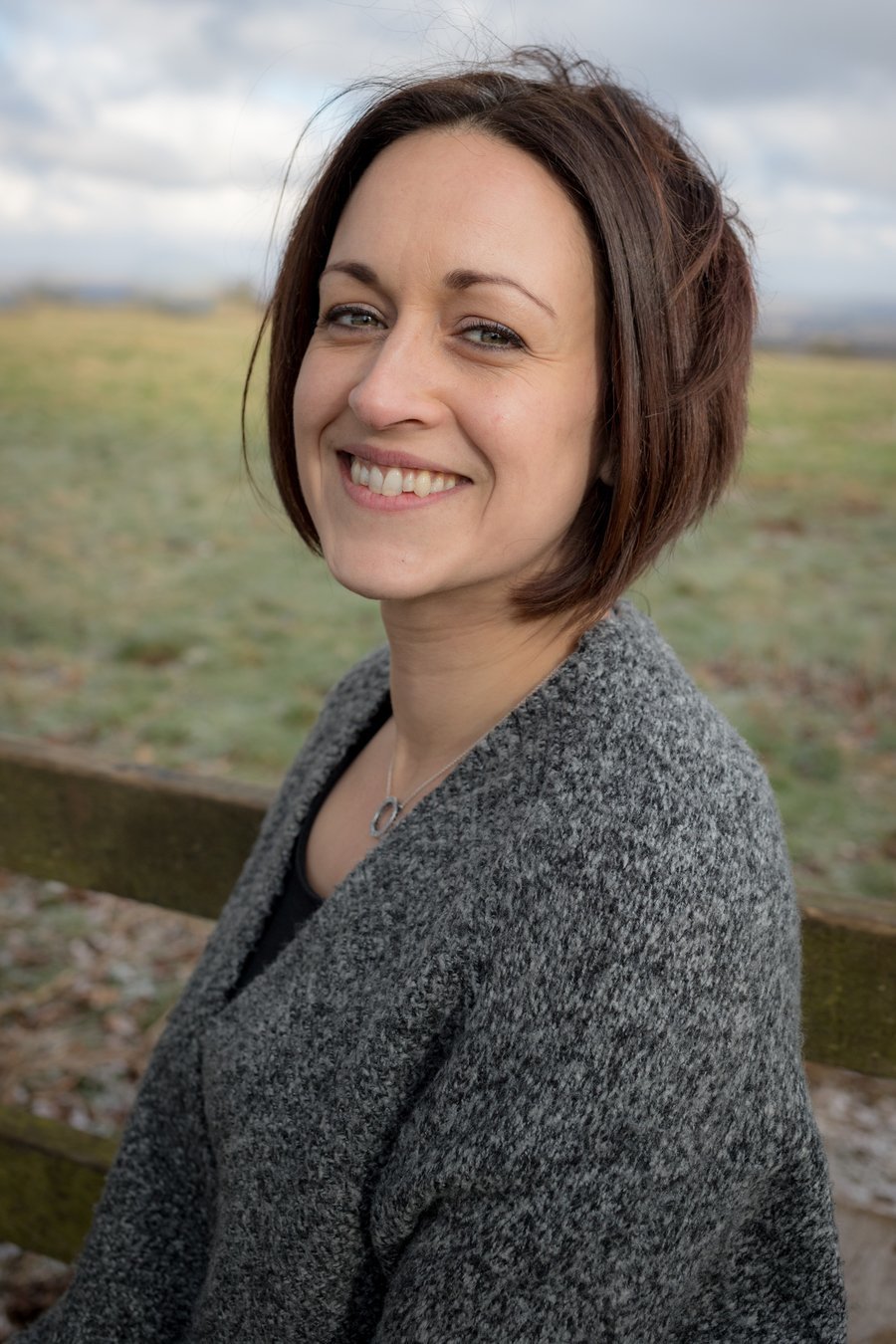 Mrs Freeland
Teaching Assistant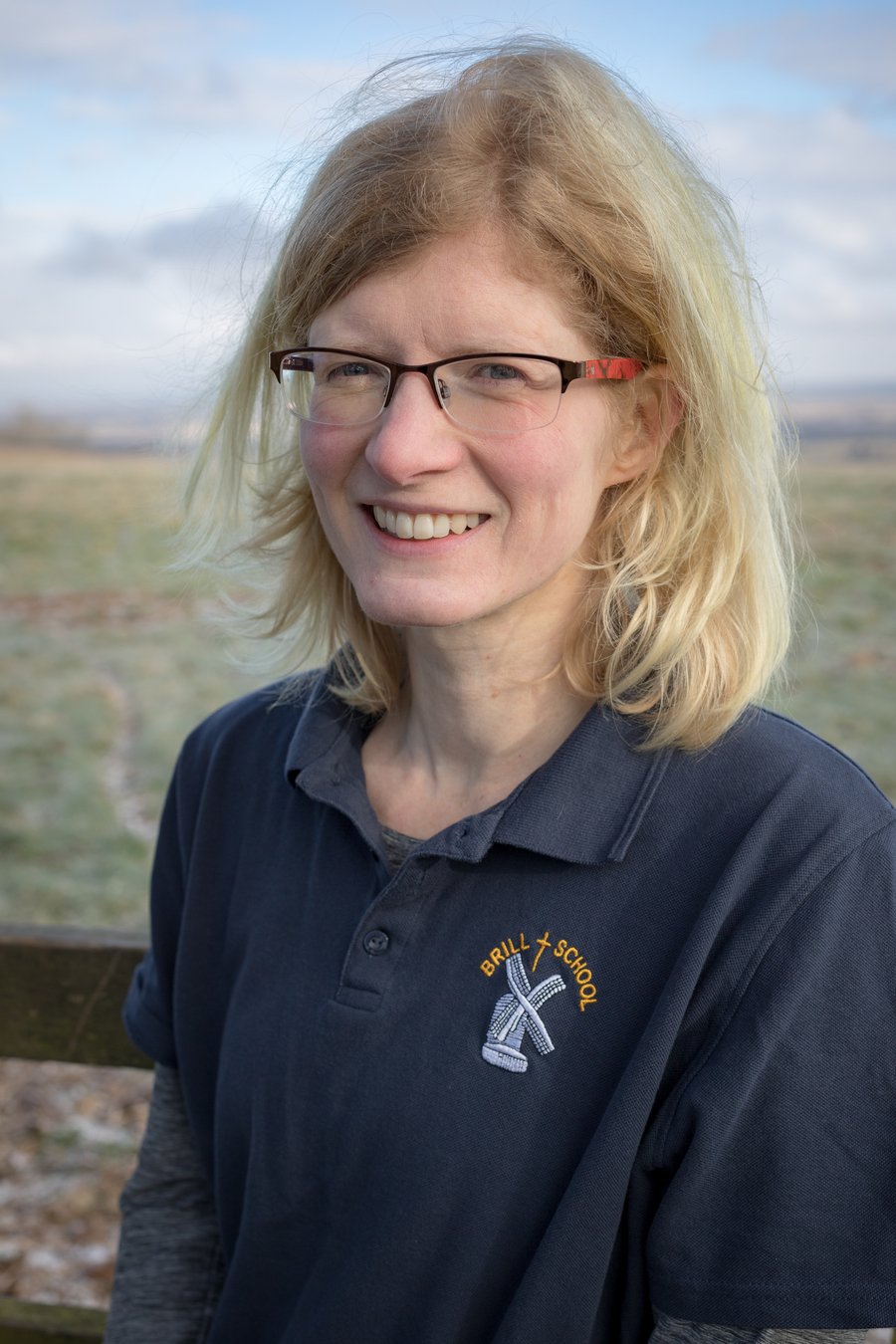 Mrs Tuffley
Teaching Assistant
What have we been up to!?
Week 16
Another exciting week in year 4 this week! We had the luxury of taking part in a Diwali Workshop! This was originally planned for earlier in the year but it was absolutely worth the wait. The children learned a little bit about the story behind The Festival of Light and then put this into a dance using freeze frames and slow motion. We were taught some Bollywood moves and even created a routine! It was absolutely fantastic!
Week 15
Wow! Year 4 have thrown themselves into our Ancient Greece topic this week within our literacy lessons. We have begun to read our class book 'Who Let The Gods out' which has really captured our imagination! We have started to think about what it would be like in Elysium as this is where the constellations live. Elysuim is a perfect place so we have really thought carefully about our 5 senses and what we might be able to see, touch, taste, smell and hear in this wonderful land. We closed our eyes and listened to some very calm and relaxing music to help us.
We are planning to have our own Ancient Greece day later this term which the children are thoroughly excited about! It is so exciting to see the children so enthusiastic about this new topic!
Week 13
This week we have been channelling our inner Christmas this week and we have created our own Christmas crown with an eco theme. As there can be lots of extra waste at this time of year, we wanted to make sure we were recycling and reusing as much as possible!
We have also been incredibly busy writing our non-chronlogical reports about Victorian hospitals. I have been blown away with the children's enthusiasm and effort this week. They have produced the most beautiful writing with amazing vocabulary. They are truly fantastic!
The icing on the cake this week has been our Christmas lunch. In true Brill School style, we had music, we had a little dancing, we had joy and we had a delicious food. It is always so much fun watching the children enjoy themselves so much.
Week 11
The highlight of this week has definitely been our trip to Bhaktivedanta Manor, the Hindu Temple. It was absolutely amazing to see such a beautiful place of worship. The children were all so brilliantly behaved and really immersed themselves in the activities that we were able to take part in. We dressed up in beautiful fabrics, had a ride on a cart pulled by the sacred axon (we also got to feed them carrots!), enjoyed a delicious lunch and finally we visited the shrine where we heard the amazing prayers. It was an amazing experience that I'm sure we will remember for a long time to come!
Week 10
Crikey! We have had a very busy week in year 4! We have done some fantastic PE lessons this week, learning the core skills of netball in preparation for a netball match a number of children are going to next week!
Thank you to those parents who were able to come and have a look around the amazing literacy festival today. We have all put in so much time and effort and it was a pleasure for the children to share this with you. If you were unable to come, please have a look at the pictures below, you will be amazed!
We have also made some Pudsey masks in honour of Children In need!
Week 9
Wow! What a creative week we have had in year 4! We started off by writing our own poems based on swallows for our exhibition! We have used lots of different techniques such as rhyming, similes, metaphors and thinking about the syllables. We have also created our own wish birds and used water colours to help add some colour and vibrancy to them! They look fantastic and we are super proud of them! We are so excited to show everyone what we have been up to!
Week 8
A fantastic week after our half term break! Today we have had a wonderful workshop with the author of our book 'Swallows Kiss'. It was so interesting to learn about the background to the story and where her ideas came from. We started to create our wishing birds which we will be finishing next week and will then become part of our final exhibition!
Week 7
On Tuesday we had a fantastic morning! Half of our class ventured out to forest school with Mrs Keeping and the other half stayed in the classroom where we created our own fantastic fact files about King Henry VIII. We learnt some exciting (and some gruesome) facts about one of the most famous British Monarchs. We also practiced lots of different skills, such as using specific questions for our research, our comprehension, summarising a longer passage and recording new information! It was a brilliant activity that the children really enjoyed! We then shared our new information with the rest of the class when they came back from forest school and WOW'ed them with our new facts! Well done everyone!
We had a full house of spelling books last week which was amazing, well done everyone! Just a few pairs of wellies and trainers left until we have a full set of those too!
Week 6
This week has been a little different for Year 4 but they have coped brilliantly well! I have had such positive feedback from both Mrs Freeland and Mrs Tuffley about how hard the children have been working and the amazing work that they have been doing.
I was so sad about missing the harvest festival but thankfully Mr Dickson was able to film parts so I have been able to see our class poems which was brilliantly performed by some member of our class. Well done guys!
This afternoon we have been having a go at creating circuits and testing if objects and materials are conductors or insulator, we found some really interesting ones! We discovered that Mrs Freeland is in fact an insulator but the door handle is a conductor!
We still have a number of children without trainers or wellies in school which is limiting them at break times and lunch times!
Week 5
We have been very busy in year 4 this week! We have been writing our amazing diary entries on some tea stained paper. We also ripped the edges to help them look like they were written in the victorian times! We had great fun doing these and we are very proud of them!
We also started to explore the life of the infamous King Henry VIII and learnt about his 6 wives. We decided that King Henry VIII wasn't the best husband!
A little reminder about spelling books. Please can children have spelling books in school every day as we use them for our morning activities!
Please check with your children if they have wellies and trainers in school as lots of children are still without and are getting soggy feet!
Week 4
In year 4 we have been very active and continued to practice our basketball skills! We were dribbling and even tried some shoot practice into the big hoops... it was much harder than we though but it was fun! We have also been doing gymnastics in the hall and many of us showed our bravery and resilience when attempting some cartwheels! They can be tricky but we supported each other and we managed to adapt and achieve!
We also had some circle time where we thought and spoke about what we have achieved so far this year and what we are proud of. It was lovely to hear and celebrate each individual success. We then thought more deeply about what we would like to achieve next. We each wrote down our aim and posted it in the box... we will look forward to opening up the book in the future and seeing if we managed it!
Week 3
This week we have been SAFELY exploring electricity! We have used batteries, wires and lightbulbs to create our own circuits and determine if they are complete or incomplete. This has meant we have used lots of problem solving skills to work out if it is the circuit that is isn't working (or if it is just the bulb...!)
We have also been doing some fantastic writing and we have started to write our own diary entries! We have had great fun thinking about a day in the life of our Victorian book character, Jim and imagining what his life would be like, exploring all of his senses.
We have also been organising negative numbers, which can be a bit tricky but we were expects and were able to decide where each of our negative number would belong on our giant number line!
Congratulations to our star of the week, Jamie! For being incredibly respectful in the classroom, putting his hand up and showing the value of peace!
Week 2
Year 4 have thrown themselves into our literacy this week. We are exploring the book Street Child by Berlie Doherty, and we have been imagining what it would be like if we were the main character, Jim Jarvis. We have used Hot Seating and we have acted out conversation between the characters to help us understand how they would be feeling and empathise with them. We are working towards writing our own diary entry from the view of Jim, which we are very excited about.
Overall we have all been working very hard this week and making great progress with our key skills. A big

congratulations

to our star of the week, Izzy , for always being so peaceful, kind and thoughtful both in the classroom and in the playground.
Year 4 Wow Moments!
teachers on: Year 4 Wow Moments!
On Friday we had an absolutely fabulous day! We started off the day with an amazing concert from XYZ music which we fully embraced and whipped out our best dance moves! Then we moved onto the races where the children did incredibly well. I am so proud of them for the effort they put into their races, as well as their support for each other. Every member of our class was shouting and cheering for their friends and team mates, congratulating each other no matter where they came in their race. It really was lovely to see! Thank you to the parents who were able to come and watch, it meant a huge amount to the children to have you there!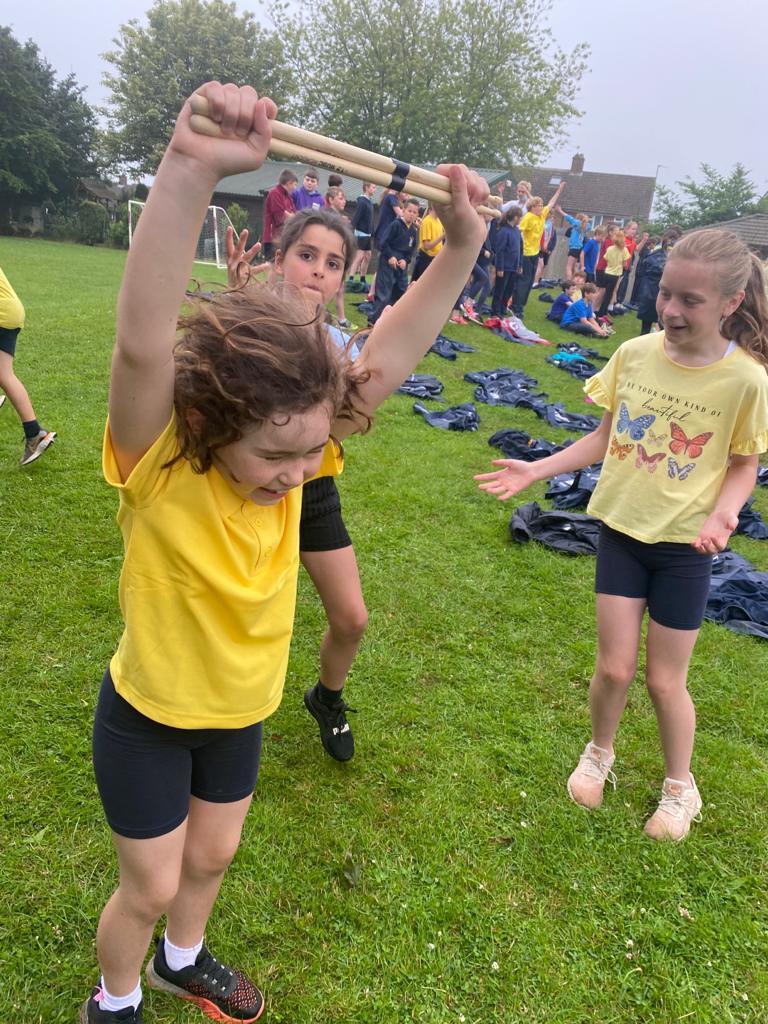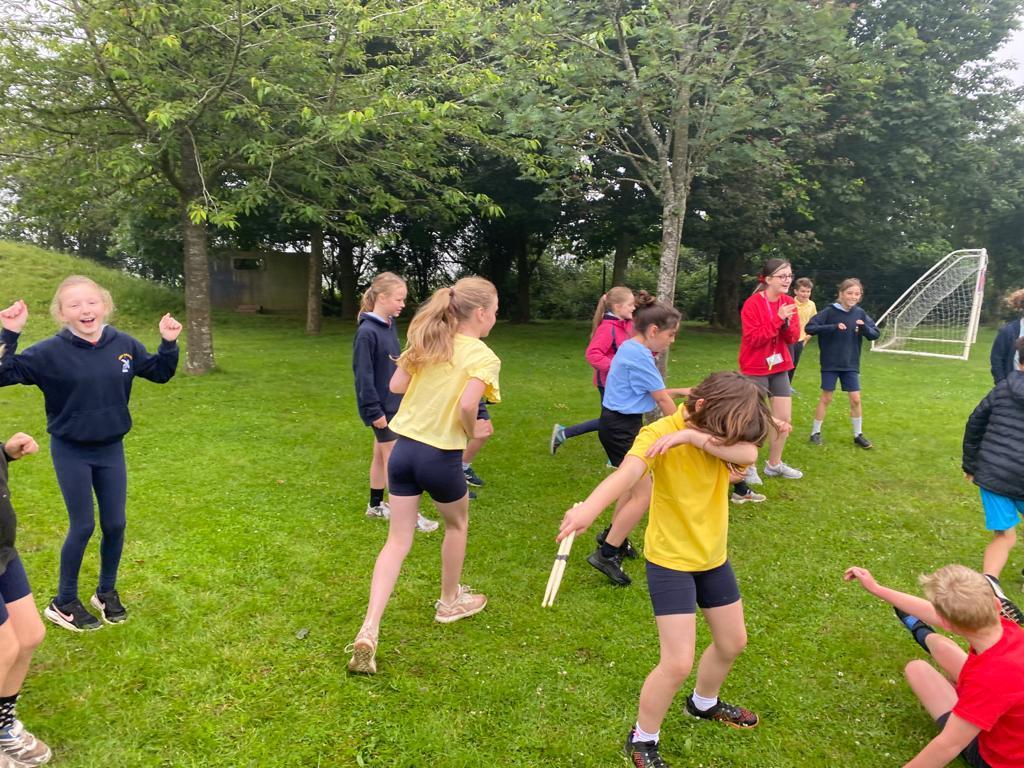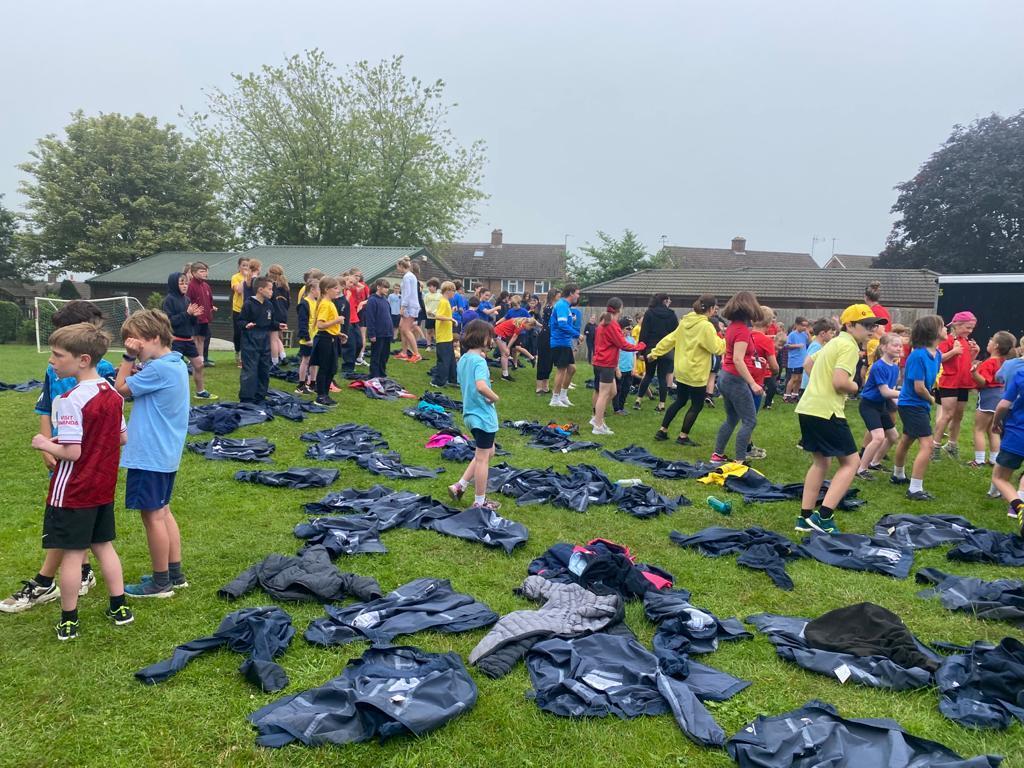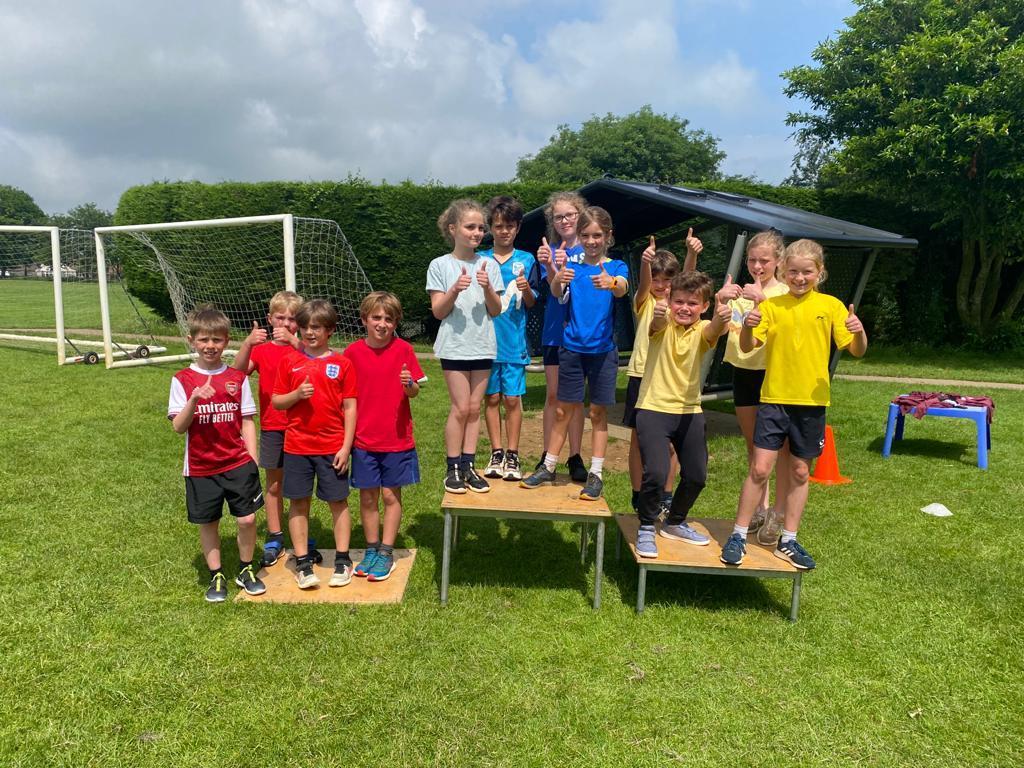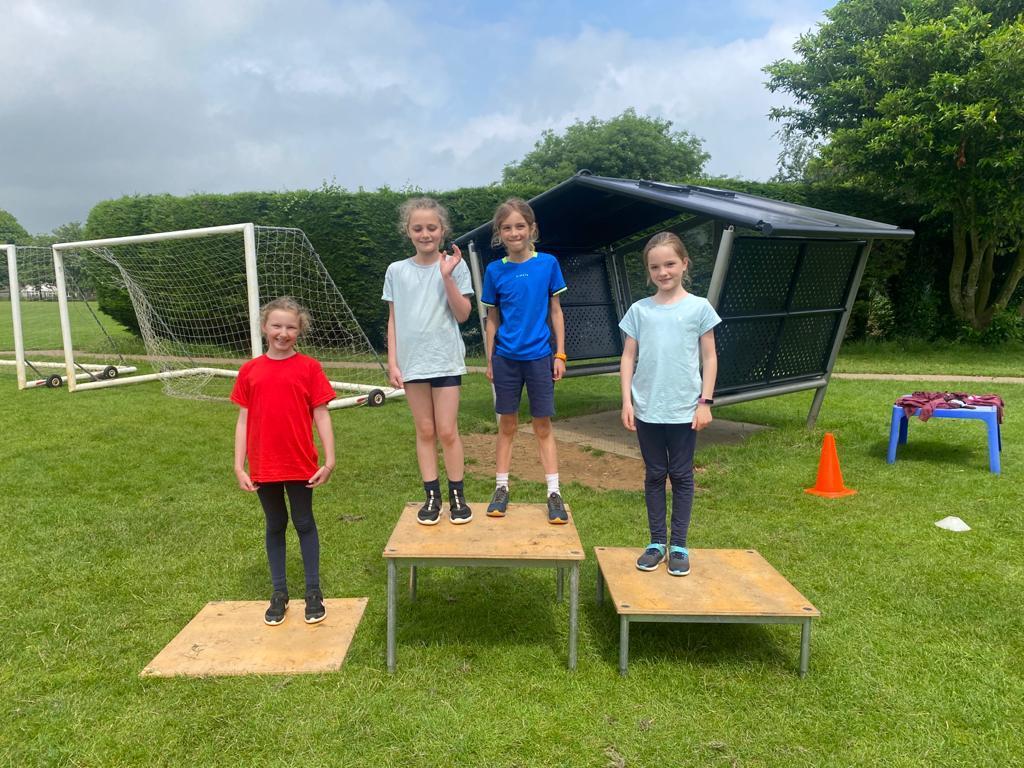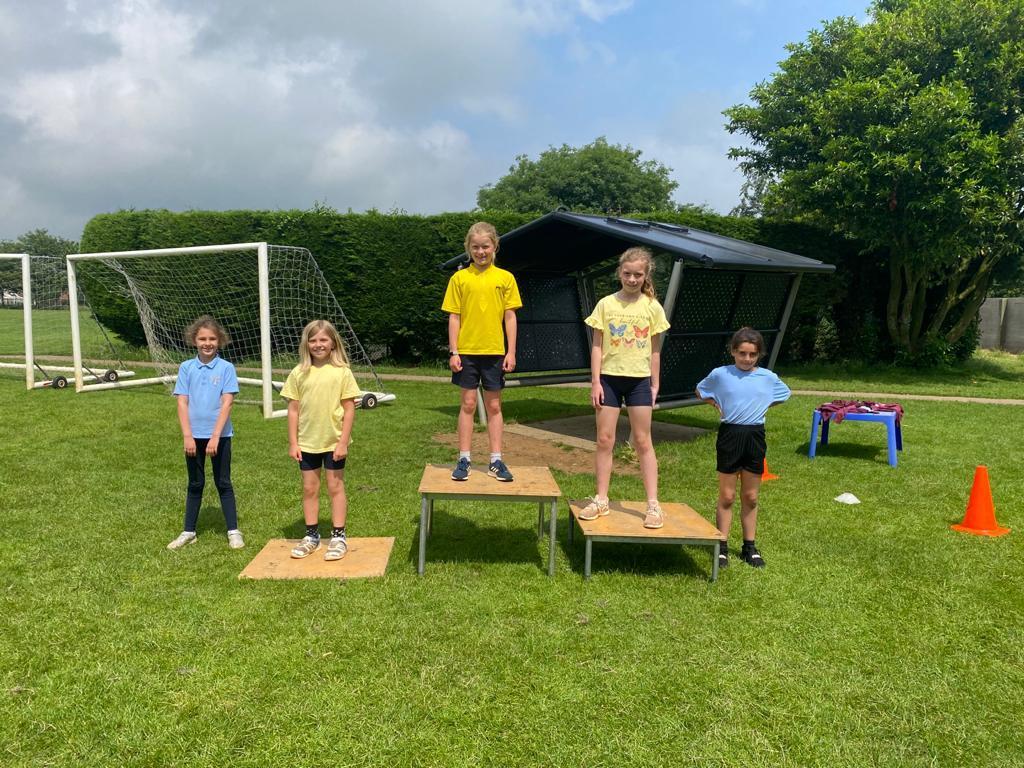 ---
Year 4 Remind us to 'Be Kind!'