YEAR 5 - PARENTS INFORMATION
Home Learning: week commencing 12th October
Hello everyone,
For those children who are unable to attend school this week due to illness or COVID-related reasons, here are some learning resources for you to access. You do not have to do these tasks, but they are there if you would like to. They are directly linked to the work we will be doing in class. These will be refreshed weekly.
English: Please see the PowerPoint in the file list below. There are spelling, reading and writing tasks within this.
Maths: Here are the video links for this week's lessons. The file list below includes the worksheets to accompany this.
Add 2 four digit numbers using one exchange - https://vimeo.com/458470714
Add 2 four digit numbers using more than one exchange - https://vimeo.com/458471350
Add whole numbers with more than four digits - https://vimeo.com/458471908
Subtract 2 four digit numbers using one exchange - https://vimeo.com/459320389
Subtract 2 four digit numbers using more than one exchange - https://vimeo.com/459399023
Science: In the file list is a word document with a range of Science tasks and activities to keep you busy.
Good luck!
Mr Dickson
| Name | |
| --- | --- |
| Add 2 four Digit numbers (More than one exchange).pdf | Download |
| Add 2 four Digit numbers (One Exchange).pdf | Download |
| Add Whole numbers with more than 4 digits using column addition.pdf | Download |
| Monday 19th October.pptx | Download |
| Subtract 2 four digit numbers (More than one exchange).pdf | Download |
| Subtract 2 four digit numbers (One Exchange).pdf | Download |
| Year Five.docx | Download |
Showing 1-7 of 7
Meet the Teacher
Hello Year 5 parents!
Normally at this time of year we would be inviting you all into the classroom for our Meet the Teacher session, but seeing as that is not currently possible, I have recorded a Meet the Teacher video which runs through some of our key routines, focus areas and reminders. I've also done a little tour of the classroom so you can get a taster for your child's learning environment and you can see where all the fun happens!
I hope these are useful, and if you have any questions or would like any more detail or explanation of anything, please don't hesitate to get in touch.
I look forward to speaking/seeing you all soon!
Mr Dickson
Useful information
PE: Mondays and Wednesdays are our PE days. Please ensure that your child comes to school in their PE kit on these days. There is no need to bring a change of clothes as pupils will remain in their PE kit for the rest of the day. Please also ensure that your child has a pair of trainers in school at all times.
Reading books: Due to current restrictions on movement around the school, children will have a selection of library books to browse and read in class. They will also have a colour banded reading book suited to their reading ability to read. Our daily Guided Reading lessons will give children the opportunity to explore a variety of texts as a class, strengthen their core reading ability and develop specific comprehension skills.
Pencil cases: Please do not send your children in with pencil cases. We will be providing the children with all necessary equipment while they are here.
Spellings: We will cover the core spelling patterns from the National Curriculum as well as tricky and common use words in class. Further details on our approach to learning how to spell can be found on the school Literacy page.
The Curriculum: At Brill School, English, Maths and Core Skills are taught through focused daily lessons; usually in the morning. For other lessons we have developed a curriculum that is imaginative, child focused and cross curricular.
Year 5's thematic topic units for this year are:
Autumn - The Ancient Egyptians
Spring - The Fall Of The Roman Empire
Summer - The Great Outdoors (Refugees)
Contact
Please don't hesitate to contact us via our school email addresses if you have any queries or questions.
j.dickson@brillschool.org.uk
We can then arrange a meeting, if necessary, to discuss matters further.
Thank you!
Mr Dickson
Ways you can support your child's learning in school
Spelling
In Year 5 the children are taught particular spelling patterns during Literacy lessons and we have recently begun a new 'Speller of the Week' initiative. If children are able to use the spelling patterns correctly in independent writing, they are rewarded through our credit system and also, for additional effort, may receive the Speller of the Week certificate. Additionally, we have some 'Words of the Week' too. These aim to develop use of more adventurous vocabulary and sometimes these words are also related to the spelling pattern.
Year 5 have a spelling list of words that is used within lessons. These words form the basis of our weekly spelling tests.
Reading
In Year 5 the children take part in guided reading sessions, 4 times per week, where we focus on specific reading skills. We prioritise reading in Year 5, recognising that regular reading of high quality books will impact learning in a positive way. Reading appropriately pitched books will inevitably lead to an improved understanding of written material, whilst also positively impacting the childrens' writing content.
Do please encourage your child to read (and share with you) the texts from our Brill School Year 5 recommended book list.
Mathematics
Within the Year 5 curriculum, there are many times where secure knowledge of all of the times tables from x1 to x12 helps the children learn new skills and methods of calculating. Please encourage your children to frequently practise their times tables; both by rote methods and by asking questions out of order. The more secure the times tables are, the more confident your child will be in lessons when learning much of the curriculum objectives for Year 5.
Teaching Assistant
Mrs Ellis
Year 5 Wow Moments!
teachers on: Year 5 Wow Moments!
Arlo has put his time into creating this amazing example of engineering. I couldn't even begin to explain how he has created it and I wouldn't even try to explain it. We all know Arlo would explain it perfectly and in depth like he always does!
Very Very Very impressive Arlo!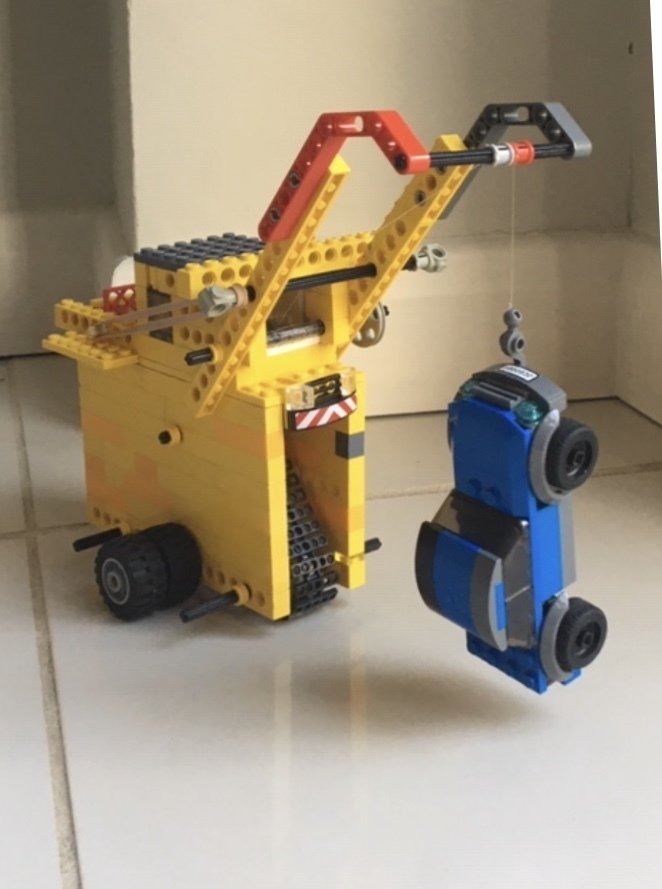 ---