Year 6 - Parent Information
Hello and welcome to Year 6!
Welcome to our class page, where you can find important information and news and find out what we are learning about during this term.
We have had an incredible first term in Year 6, filled with experiences, and new learning journeys which we have embarked on together! We are looking forward to diving into our new topic this half term and being together during the run up to the Christmas break!
If you have any questions then please don't hesitate to contact me on j.dickson@brillschool.org.uk
Please note that this email is not monitored during the school day as I am teaching. My admin time will be after the school day ends at 3pm, Monday to Friday. For all immediate enquiries please contact office@brillschool.org.uk
Jamie Dickson
Welcome to the Autumn Term!
Year 6 PE days - Autumn Term
Please note that Year 6 PE days will be Tuesdays and Thursdays this term.
Children need to come into school in their PE kits for their normal PE lessons on these days.
If children have a sporting club after school they should come to school in their school uniform bringing their PE kit in a bag to change into at the end of the school day.
BMX Action with Mike Mullen!
Everyone was buzzing, we all had heard about a BMX rider, who was coming to Brill to show us some tricks. No one knew what to expect, but we all knew it was going to be great. However, it was better than great. Everyone was being introduced to Mike Mullen, a 6 x Halfpipe World Champion, who has competed in the Olympics and many other competitions in his career. It only got better. He shared some of his tricks, even Mr Dickson (our teacher) had a go. Fortunately, for the front row, he was successful at balancing on the front wheel.
Mike Mullen spoke to the school about Growth Mindset and 'Flearning', which is a combination of failing and learning then before it ended, he even jumped over two members of staff, Mrs White and Miss Stanyer. Thankfully, Mr Dickson didn't offer to give this a go.
Lara (Year 6)
Year 6 Fanzone!
As England kicked off there were loud cheers coming from the windows of the Year 6 classroom. The match was watched by Year 5 and 6 who thoroughly enjoyed the 6 goals that were scored against Iran in the first group game of the Fifa World Cup 2022. The class was full of cheers, gasps, tears and laughs as they watched in wonder, taking inspiration from their favourite players. When the game had ended, they were still buzzing with excitement. The atmosphere was amazing and was second, only to the stadium where the game was being played.
Tilly (Year 6)
In our Year 6 science lessons, we have been exploring electricity. We have made circuits with a bulb; wires; fan; and a switch. We have also experimented making a battery made of copper coins; aluminium foil; cardboard; vinegar; and salt. This homemade battery is called a Voltaic Pile, which was invented by Alessandro Volta. We can't wait to make our working traffic lights before Christmas.
George (Year 6)
Let's make a videogame!
I never knew that making a videogame could be so interesting. The characters that we made were very amusing, and the coding was easier than I once thought. I didn't quite finish contructing my game, but I was nearly there. My favourite part of making my game, was designing each element. We got to make a player (a sprite), a background, and something to collect (food). Within the program, there were premade elements which could make your game look very realistic. In the end, I had created a game where my character could run around the map, collecting litter and rubbish. Hopefully we will get more time to finish our creations!
Freya (Year 6)
Welcome to Mayan Day
The Mayans landed in Year 6 on Thursday and caused a real stir. There were ancient masks, chilli hot chocolate and the good old game of Pok A Tok! More of the exciting day to follow!
Year 6 News 2021/23
Wizard of Oz - July 2021
Just in case you missed last year's Year 6 show - The Wizard of Oz - here is a chance to catch it again on the link below!
Leavers' Service Photo Montage - July 2022
Please feel free to re-visit your child's Brill memories via these fab photos of them all below, which we originally shared at the leavers' service at the end of term.
French Day July 2022
What a spectacular day it was! Thank you so much to Madame Tate and the amazing volunteers for our French market experience. We had a fab time on our French treasure hunt and during our boules competition too. Have a look at the photos from our special day below...
Support with Secondary Transition
Reading swap with Year 3
This afternoon for our special weekly reading time, we shared books with Year 3 outside on the village field, underneath the amazing jubilee flags. What a special afternoon activity, combining some mindfulness, reading and jubilee celebration all in one go! Some pictures of us relaxing and reading are below...
Our Royal Jubilee Flag
We have been working hard getting our Jubilee Flag ready to fly in the village as part of the upcoming Royal Jubilee celebrations. Here is our finished piece! Thank you to Mr Dickson and Alan Horton for providing us with this lovely enrichment opportunity.
Prayer Space
This week, the whole school are experiencing the calm and joy of prayer space at the church. This is a wonderful chance for children to reflect, talk and ask questions about key concepts of forgiveness and peace. We had lots of fun and took part in some really interesting discussions. Thank you Gemma and the whole church team!
Year 6 Stars of the Week!
We thought ALL of Year 6 thoroughly deserved the Star of the Week award today in Celebration Assembly having all been absolute superstars during the SATs week. They have impressed us all with their dedication and maturity. They've all worked so hard and we're very proud of them all. Happy weekend Year 6!
World Book Day - March 2022
We had a fantastic World Book Day this year! The costumes across the school were absolutely incredible - full of creativity and careful thought. We did some special reading activities in class including a reading bingo. We also had a special assembly and a book swap with Year 1 - where we shared our favourite books and read with the younger children. Year 6 lived up to their reputation of being caring and supportive mentors - well done! Your final World Book Day at Brill School was a triumph!
Have a look at some of the photos from the day below...
International week - February 2022
This week we have had the BEST time exploring Australia - from learning the didgeridoo, to chatting to a real-life Australian family, learning about Australian cuisine, sports and history - we've been busy! Thank you Madame Tate and all Brill staff for such a brilliant week! Below are a few snapshots of our learning!
Our visit to church
We recently watched our vicar Gemma blessing the church door and our school door in a very special church assembly.
Spring Term Curriculum
Welcome to the Spring Term! Please have a read of our Year 6 curriculum plan below. It promises to be a very busy but enjoyable term, full of learning and enriched experiences. As ever, do get in touch if you have any questions.
Our French Nativity
We have loved learning and performing the Nativity story in French over the past few weeks. Have a look at our amazing efforts on the link below. Thank you to Mr Dickson for capturing the performance so well!
Our Performance of The Tiger Who Came To Tea
The Tiger Who Came to Tea is a short children's story, first published by HarperCollins in 1968, written and illustrated by Judith Kerr. Children across the school voted on their favourite classic children's book and this amazing story won! This week in Year 6, we have loved learning this story off by heart and developing our performance skills ready to perform the story to the rest of the school on Friday 12th November in a special story time assembly. This is part of our special Literacy work we're doing for the Brill school Literary Festival. Here are some photos of us in action, and the all important performance of the story!
Maths games help us to learn!
So far this term we have explored place value and the core four operations in our Maths lessons. We enjoyed learning how to round large numbers - right up to rounding to the nearest 100,000! We loved playing board games to help us consolidate this skill too.
TT Rockstars at school and at home!
We've been enjoying getting back into TT Rockstars this week too.
Remember you can login at home too to keep practising your times tables speed and accuracy.
Year 5 & 6 Residential Parents Meeting
Thursday 21st October
Thank you to those parents who attended our information evening for next year's residential to Rock UK. The trip dates are 4th-8th April 2022. Please promptly pay the deposit for you child to attend, as per our recent letter. Please find the presentation shown at the information evening below, and the link to the centre's video too. We can't wait!
Our Mayan Topic Day!
Thursday 7th October
Today we had a Mayan topic day! We came to school dressed in colourful clothes, made Mayan headdresses, baked Mayan tortillas and tried Mayan hot chocolate. We had a class game of pok-a-tok too and created our own Mayan tourist guides. It was a great day of learning and fun!!!
Year 5 and 6 presentation to parents: Spring term Residential 2022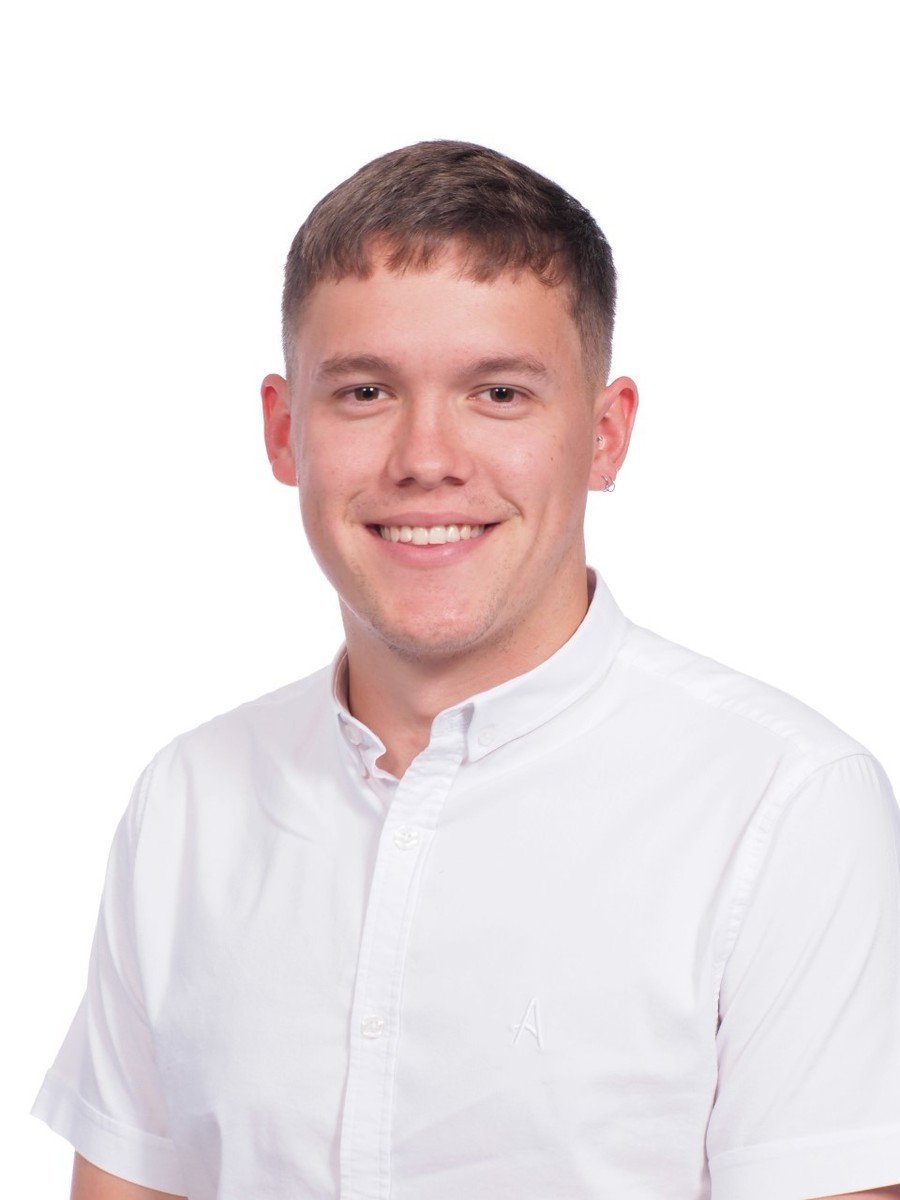 Mr Dickson
j.dickson@brillschool.org.uk
Class Teacher
Mrs Ellis
Higher Level Teaching Assistant
& class cover (afternoons)
Supporting your child's learning at home
Please read with your child at home on a regular basis. It is important to listen to them read and then discuss the story and language with your child. Ask them questions about the setting and the characters, perhaps they could predict what might happen next and check they understand the meaning of challenging vocabulary. A good place to start when looking for a new book to enjoy is our Brill School Year 6 recommended book list.
At school, your child will undertake daily Wizard Maths sessions, which seek to strengthen their times tables and arithmetic ability. Extra times tables practice at home would be hugely beneficial. There are some useful links below for you to use.
BBC Bitesize is great for a range of KS2 subjects, topics and skills
Topmarks is a useful website for fun consolidation of English skills
A few examples of useful websites for problem solving and Maths challenges